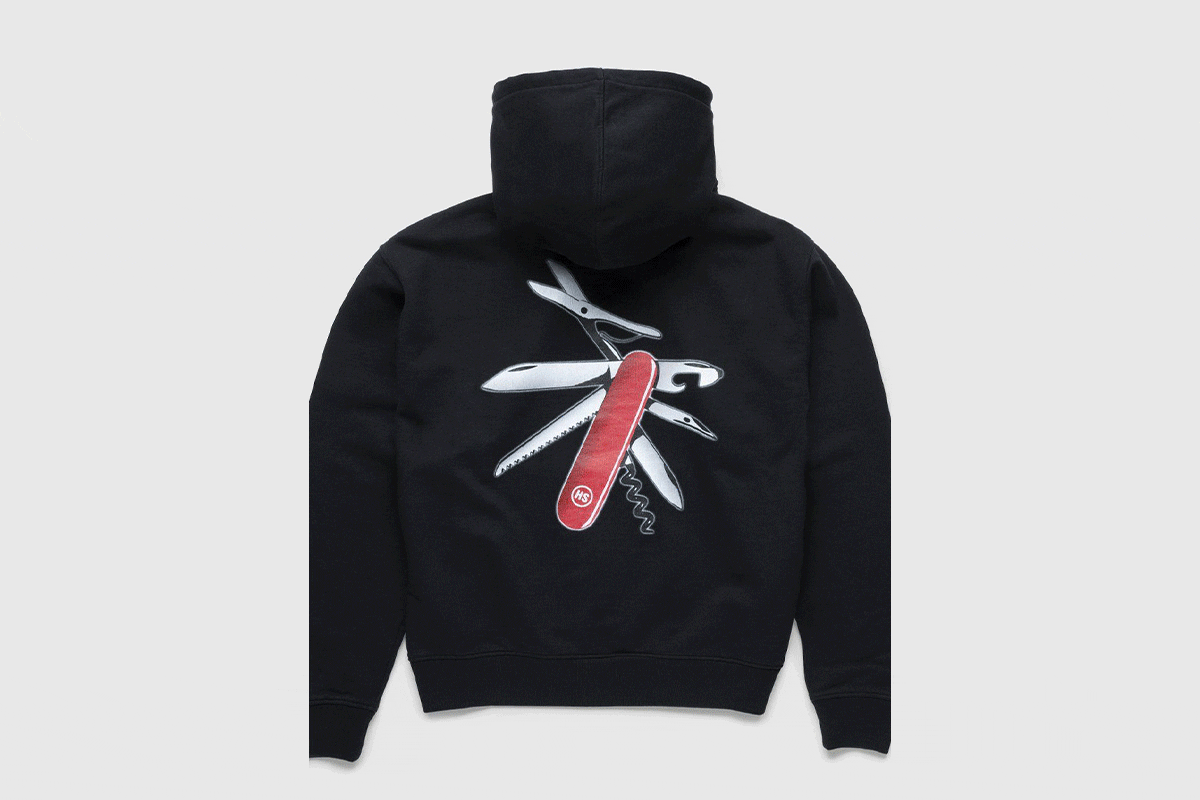 This piece is part of our GATEZERO hub — a travel-focused content series celebrating GATEZERO, our concept store at Zurich Airport.
If you haven't heard, Highsnobiety has opened a concept store in the Zurich airport. It's chock full of curated items from brands we love—as well as some pieces that were created by our very own design team. Nestled into the other airport shopping outposts, expect to find a haven of veritable good taste. Where else can you while away the time between flights browsing brands from Acne to Aesop? This is not your typical airport shopping experience.
To help you navigate the store's selection, we've asked some of our staff to pick their favorite items. Whether your layover is five minutes or five hours, here are just a few of the many reasons to swing by the GATEZERO Zurich airport store.
Herbert Hoffmann, Head of Buying
Highsnobiety Pocket Knife Hoodie
"I'm in love with the Highsnobiety Pocket knife hoodie. When we designed it, we wanted to be as dry as it gets and bring the most famous Swiss tool to apparel. To me, this is the best souvenir you can bring from Switzerland. Not to mention that I ALWAYS wear a hoodie when I fly because it's the most comfortable thing to wear at the airport and on the plane."
Yulia Pankova, Market Editor
Dr Barbara Sturm Flight Essentials Kit
"The best thing you can do to feel fresh after your flight is to prepare your skin for it. Whether you're a fan of the brand or just want to try it out, this one has all the essentials covered."
Yotam Kurt Pfeffermann, Commerce Coordinator
Ginger Flight Therapy by Aesop
"Aesop's aromatherapy roll-on is a little lifesaver—the ginger aids in grounding the senses and also acts as an anti-nauseating agent, Geranium helps to uplift the senses while lavender aids in imbuing a sense of calm. A real refreshment bomb that makes traveling a whole lot cuter."
Valerie Hörger, Retail Operations Coordinator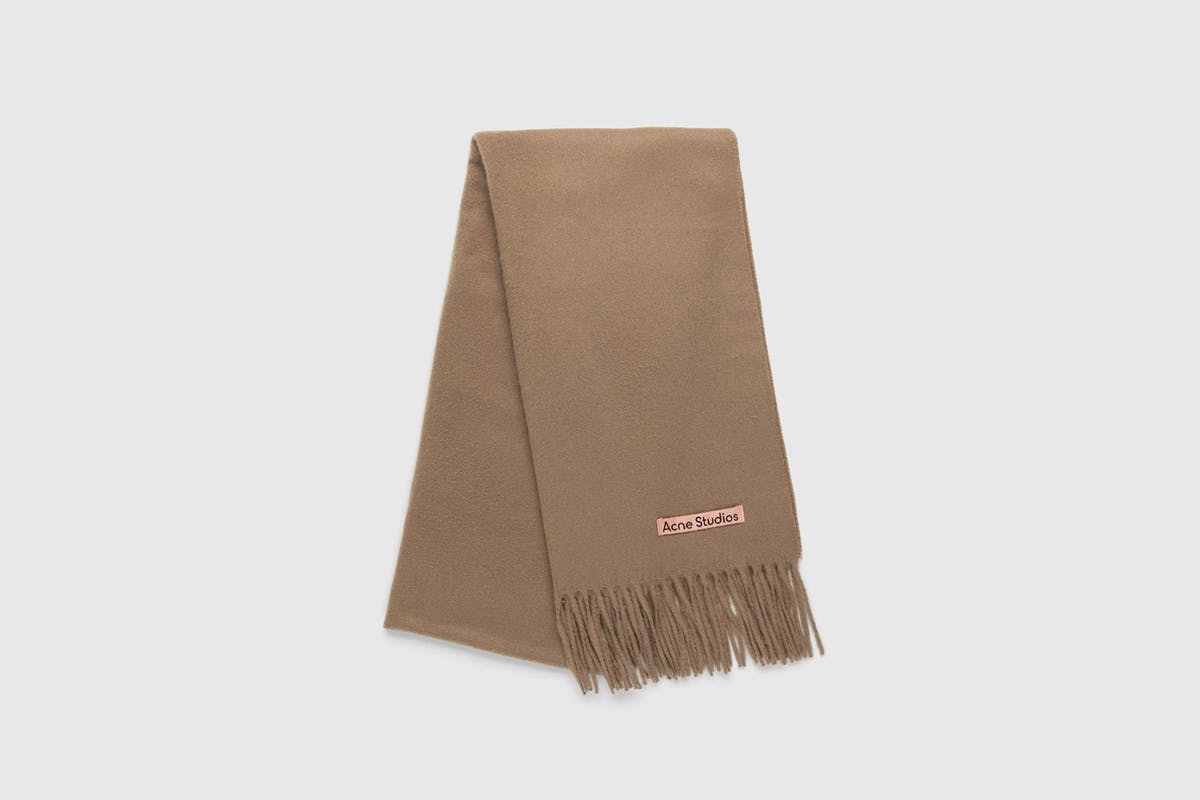 Acne Studios – Canada New Scarf – Caramel Brown
"My favorite piece at GATEZERO is the Acne Canada Scarf in caramel brown. The wool scarf is not only super warm but also soft and it does not scratch or fuzz. I especially like the color combination—the pink logo patch perfectly matches the caramel brown. The scarf is timeless, can be worn on any occasion, and is also a great last-minute Christmas gift you can buy on the way home to your loved ones."
Rhianna Matthews, Market Editor
Hatton Labs Freshwater Daisy Pearl Chain
"Probably my favorite pieces are from Hatton Labs. The brand continues to produce high quality and modern designs, all handcrafted in London. A relatively young brand that's dominating the jewelry space each and every drop. Big ups the boys."
Graeme Campbell, Senior Features Editor
Snow Peak Titanium Spork
"Snow Peak makes some of the best titanium in the world and the humble spork is one of their hero products. It's featherlight, non-toxic, and laughably utilitarian. No cap, it takes a bit of getting used to at first – especially with soup — but there's a reason these are so popular in Japan. It just works."
Cynthia Mavanga, Project Manager
Highsnobiety GATEZERO Water Bottle Black
"Staying hydrated is key, especially while traveling. Being on a plane you often forget to drink enough or to take care of your skin. So the best way to make sure your glow is staying is by drinking enough. This is why my favorite piece from GATEZERO is the black Highsnobiety x Sigg water bottle. Made out of super-light materials, it's the best travel buddy to bring along. Sigg being a Swiss heritage brand makes it even more special."
Learn more about our airport store on our online hub for all things GATEZERO.