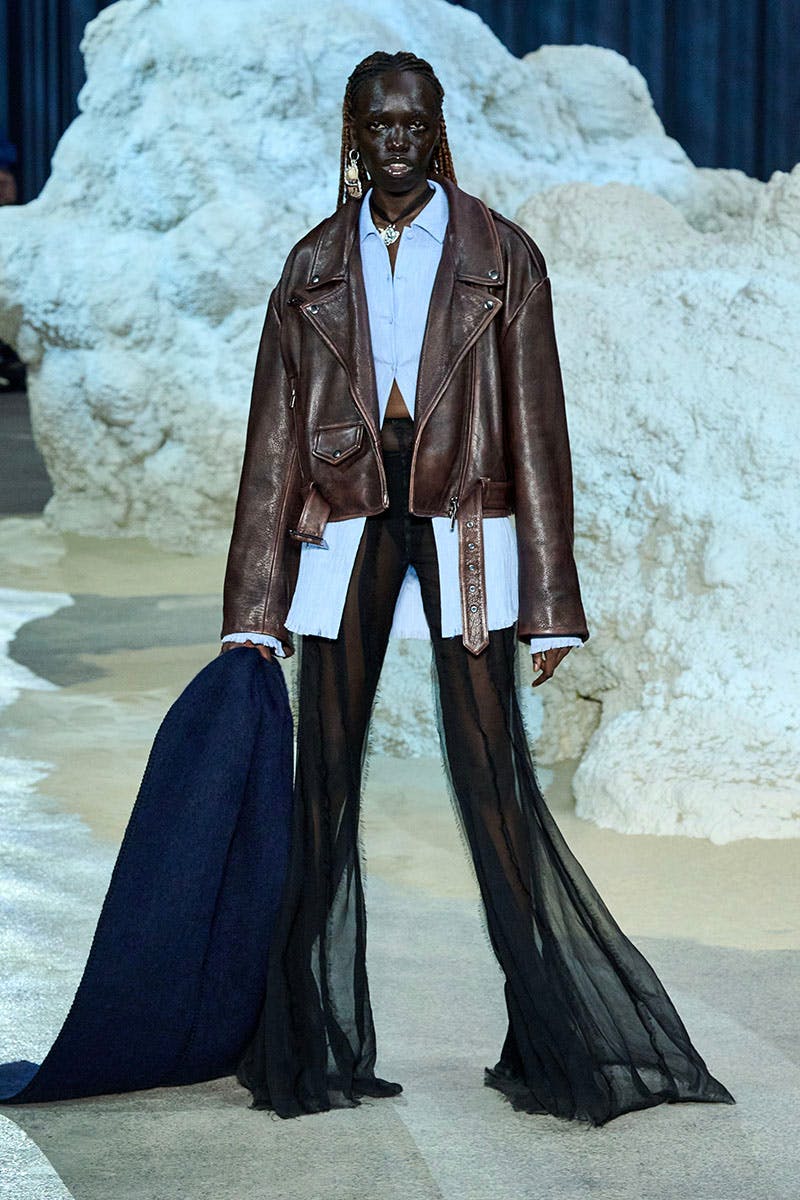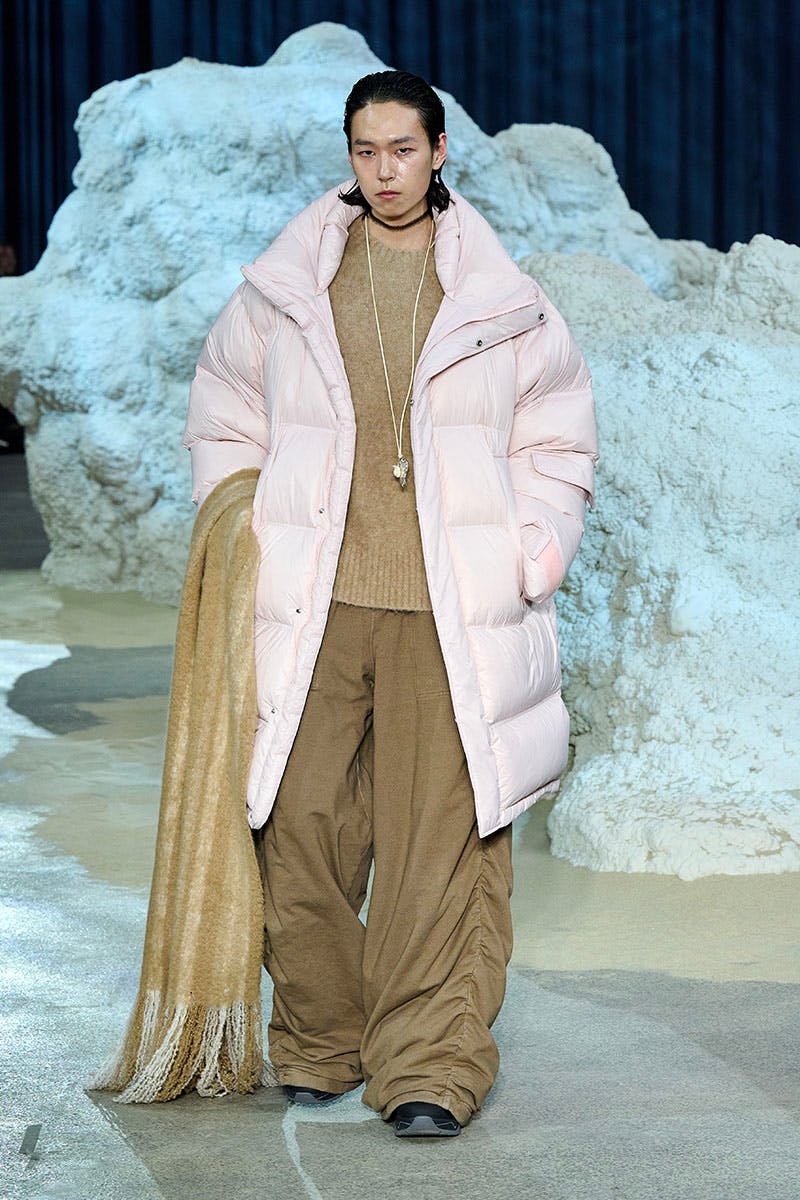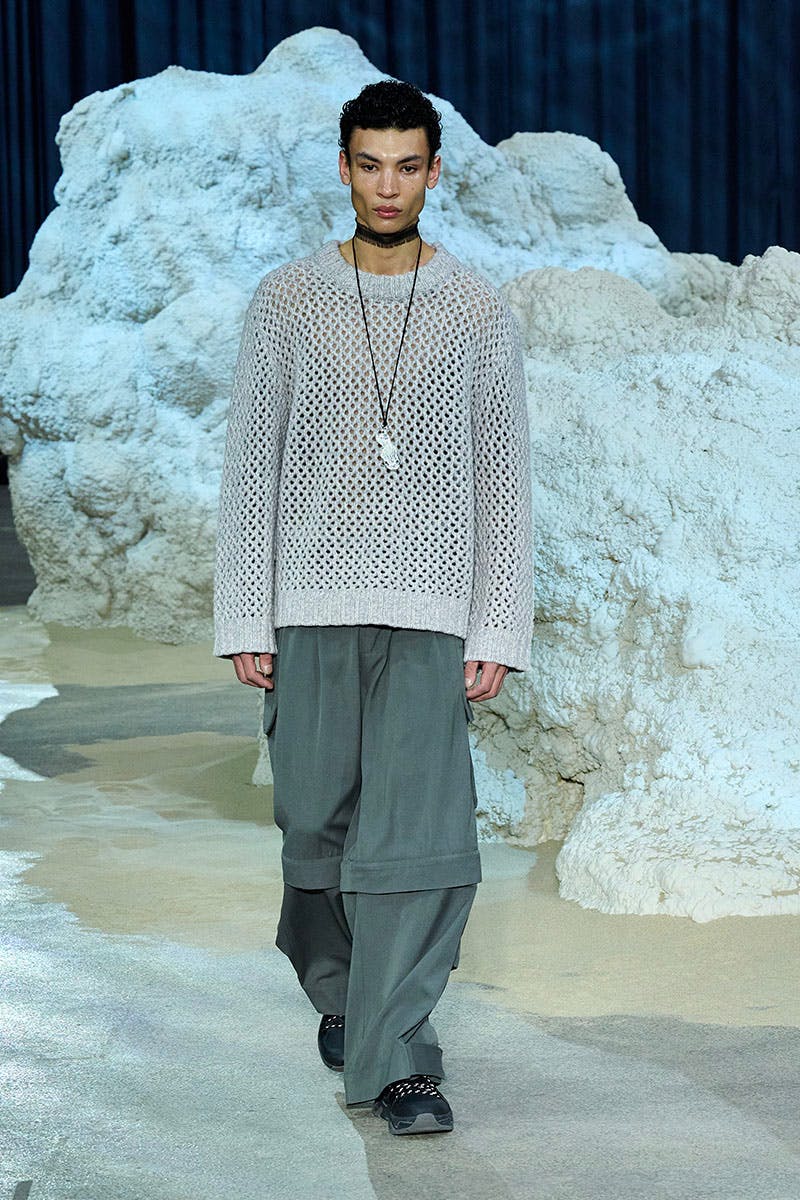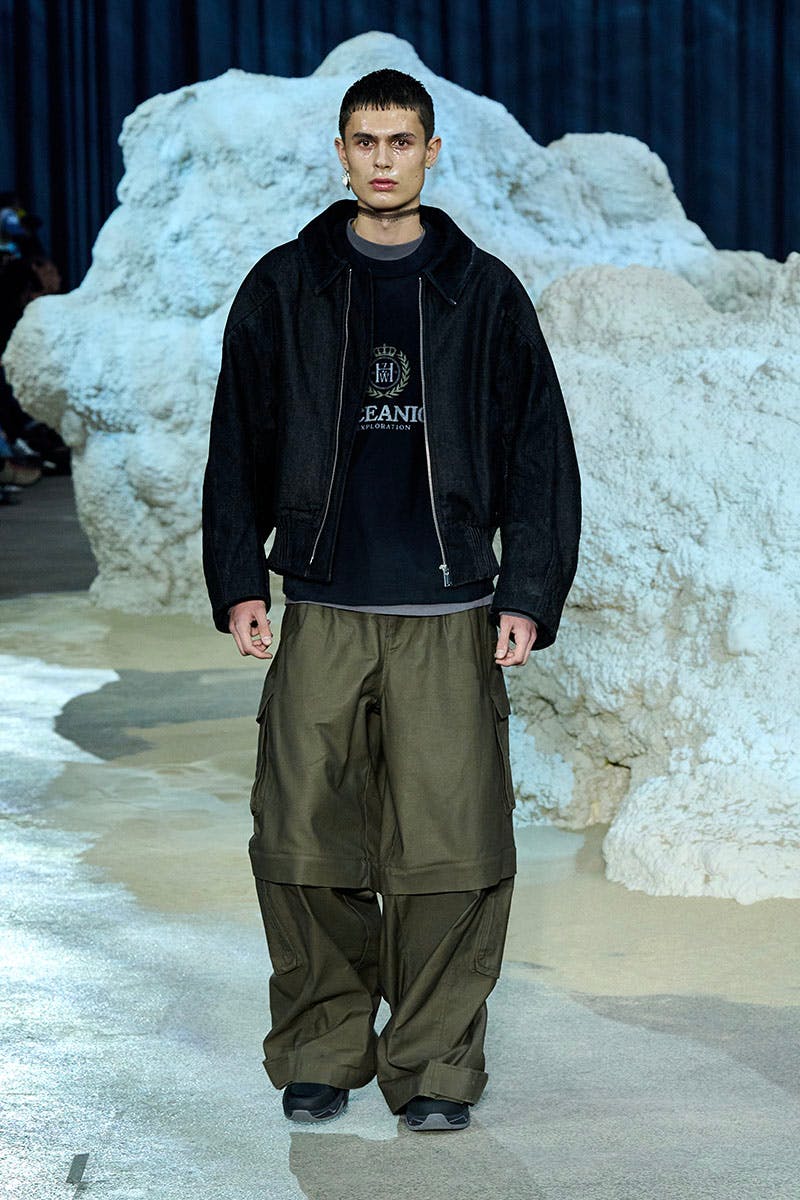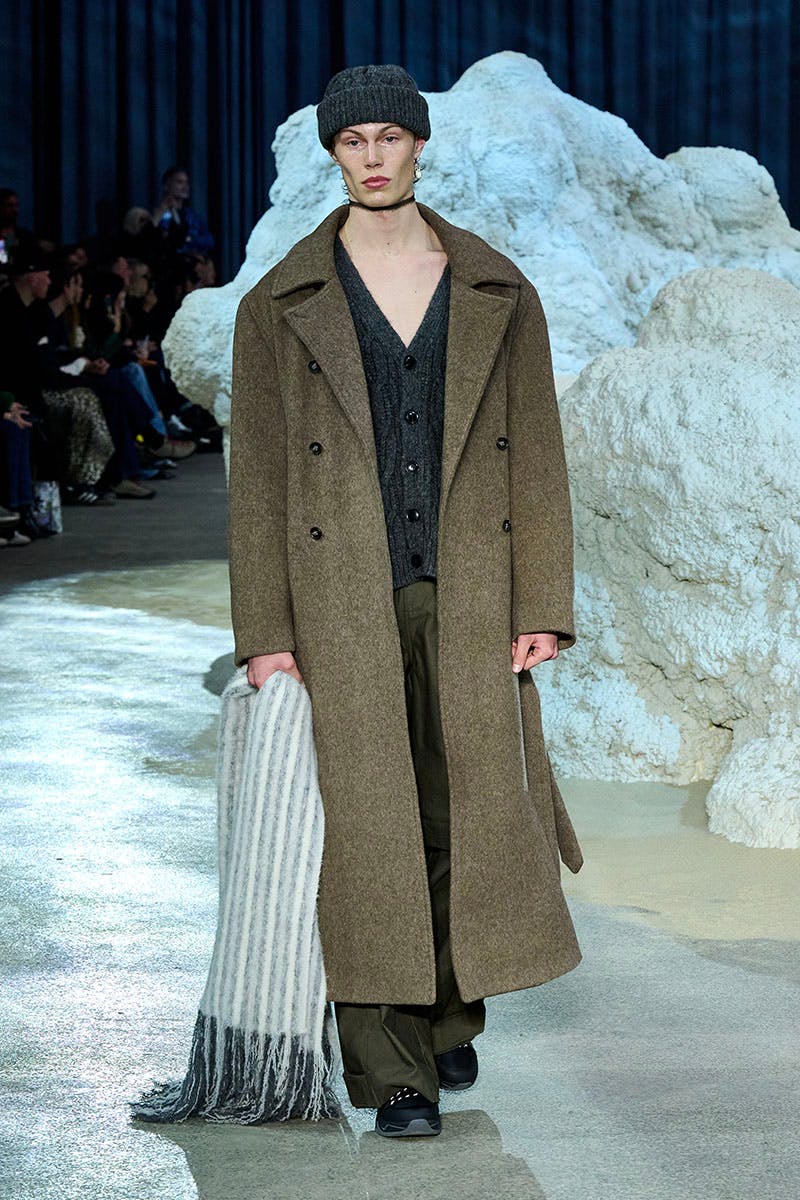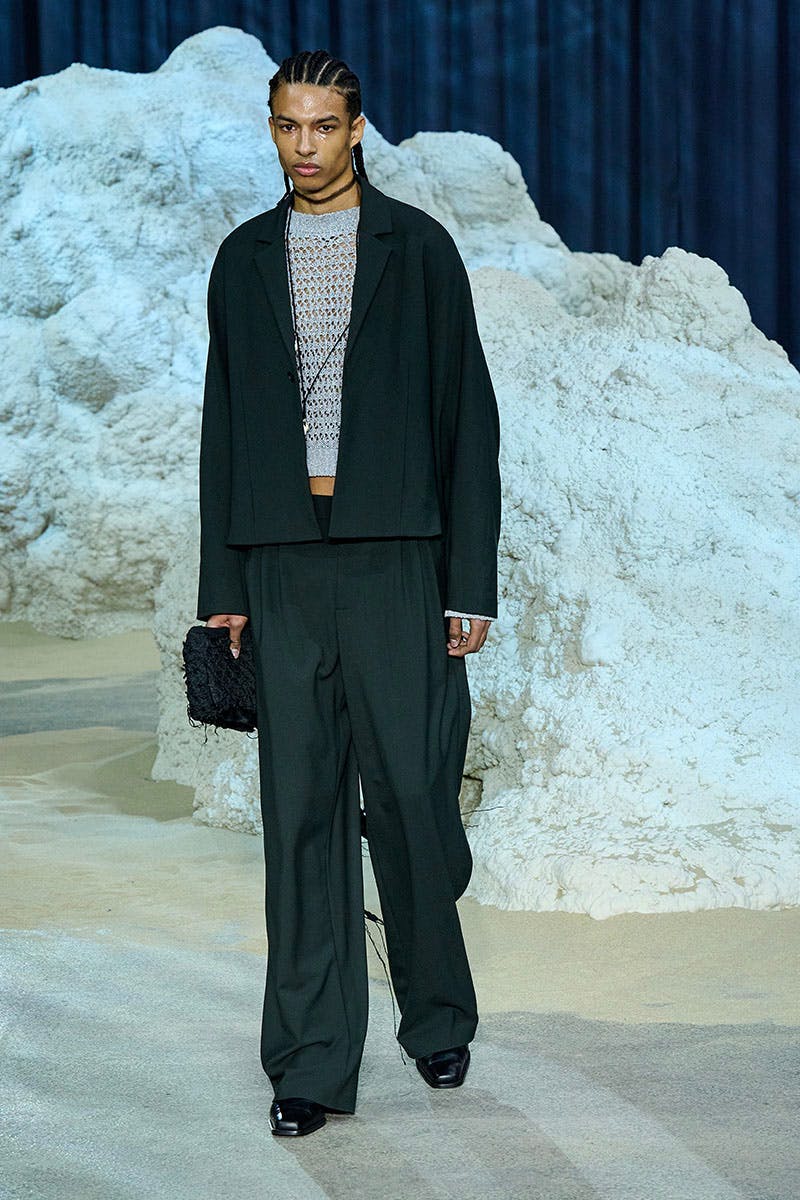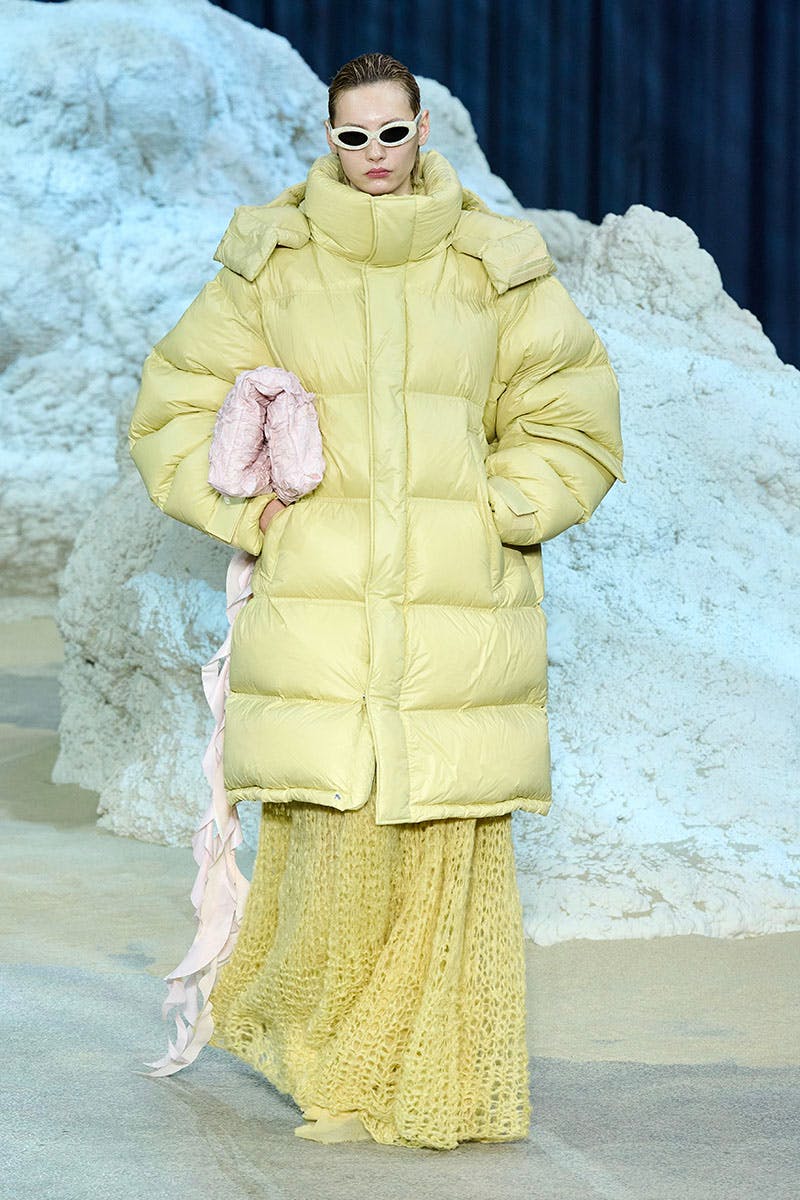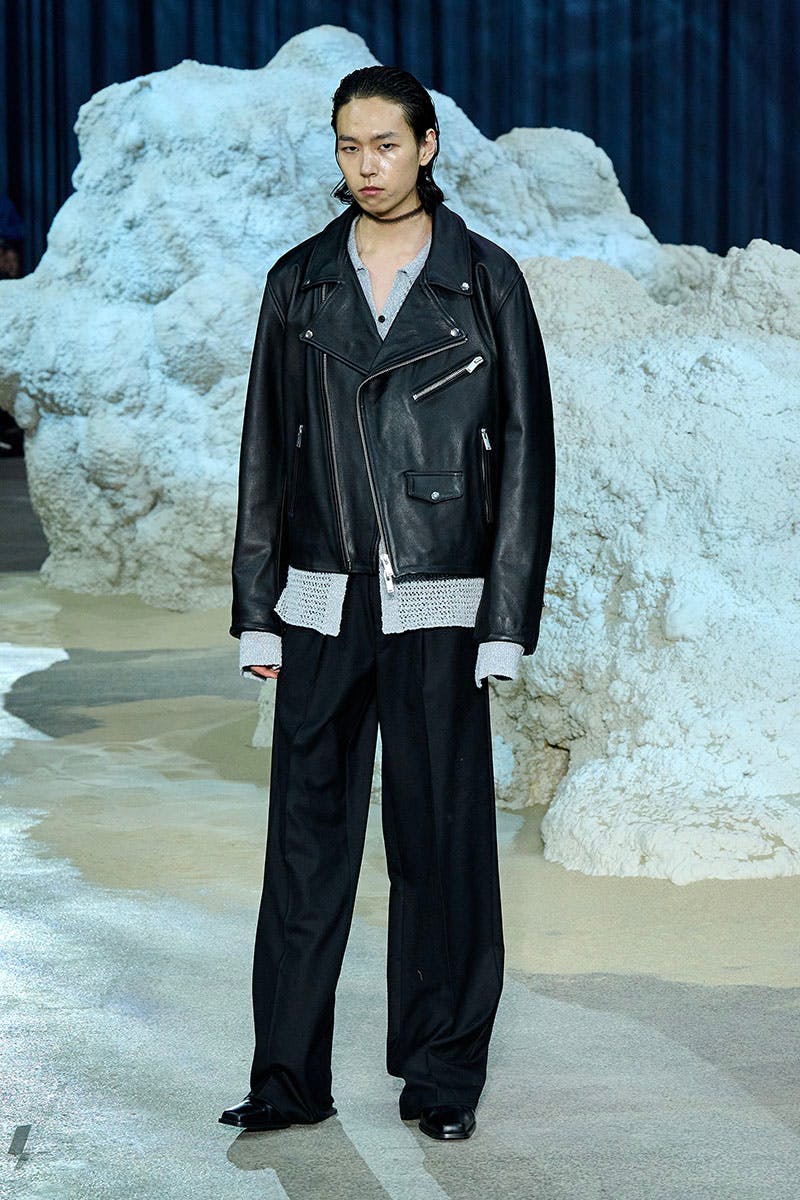 Holzweiler's making a return to the spotlight with a fresh outlook. Stepping away from the buzz of festivals that saw it through the summer and the weather-beaten textures of fall, it descends beneath the "DEEP SEA" to usher in a new era for FW23.
The exploration of alternate terrains within changing worlds has been the revolving door that ensures Holzweiler's evolution between seasons. For fear of boxing itself into a singular narrative, it's used its core product selection – oversized tees, puffy outerwear, cross-category knitwear – as a launch pad to explore new inspirations.
This thinking lends itself to the discovery of a world below the surface in FW23's "DEEP SEA" collection.
Taking on its sea wings in an exploration of the mystique that lays underwater, Holzweiler's most significant forward motion for FW23 is a close focus on silhouette.
Inspired by waters fluid, layered motions, tailoring, knitwear, and outerwear take their biggest leaps forward yet, with exaggerated proportions and varied fabrication applications signaling the brand's excellence within these categories.
Like a pearl within an oyster, oversized puffer jackets cocoon the body, while hand-knitted dresses pool at the floor, bringing elements of the sea onto land.
This carefully considered, inspired use of texture can be seen across most product lines within the collection, with tracksuit trousers and cargo pants akin to a Maharishi Snopant rippling at the feet.
Although sea blues aren't a dominant presence within the collection's palette, it spans a wide offering that's rooted in the more fantastical side of the "DEEP SEA," with pinks, greens, and soft yellows bringing the theme in line with Holzweiler's eclectic world.
Shop our favorite products