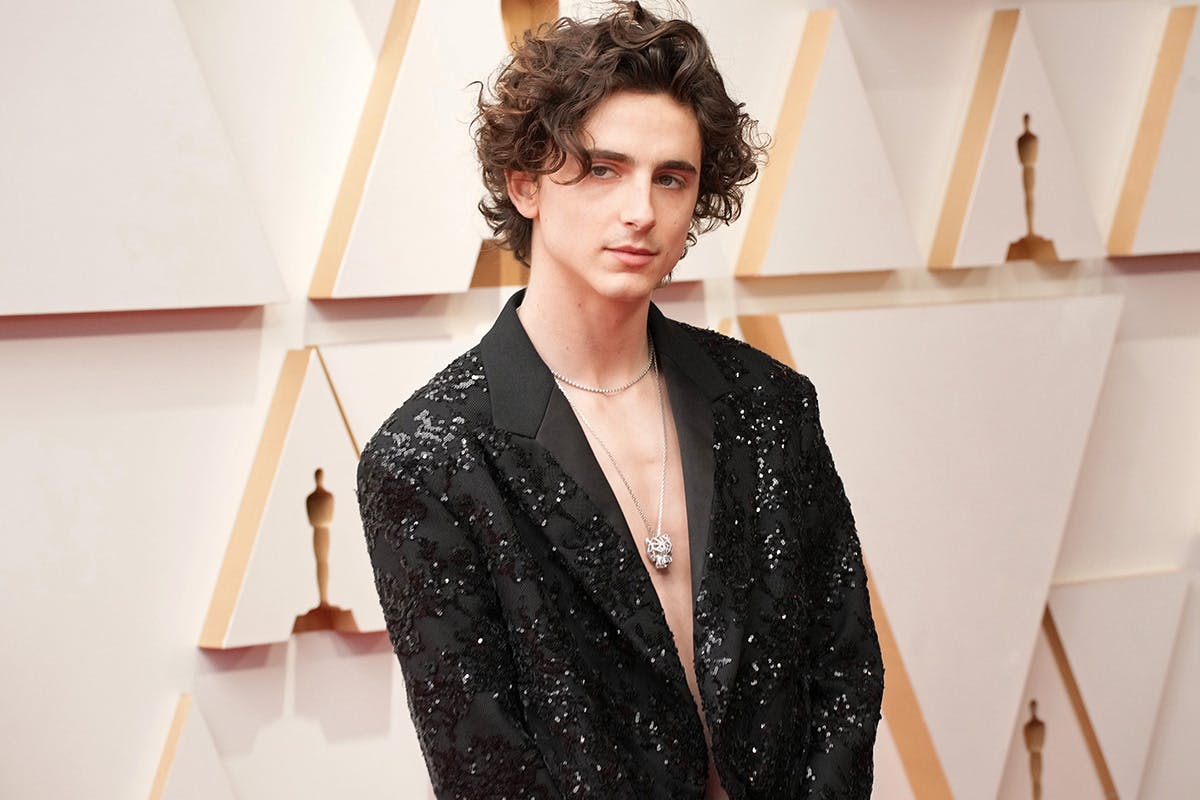 While we were busy watching the clip of Will Smith slapping Chris Rock for the thousandth time, a new Timothée Chalamet red carpet look crept under our noses at The Oscars, proving once again that the best thing to wear with a blazer is nothing at all.
Sporting a black sequined blazer, with slim-fitting black trousers and boots, the talking point of the outfit wasn't what Chalamet was wearing but rather what he wasn't. Except for two silver necklaces, the actor's chest lay bare.
We noticed the move towards going commando under a blazer reach full steam when Gucci celebrated its 100 years anniversary with its hyped Love Parade show towards the end of last year. As fitting the venue, the collection oozed '70s Hollywood sleaze but one look in particular stood out to us — the shirtless blazers. Jared Leto walked the runway in an oversized boxy grey blazer that revealed a deep v of skin. In the same show, a model wore a three-piece black silk suit and nothing else.
The shirtless blazer look has slowly been creeping up on us. First, there was Harry Styles at the Grammy's pairing his shirtless chest with a leather suit and a pale green boa wrapped around his neck. The fit gave us serious glam rock/punk vibes, think part New York Dolls and part Iggy Pop.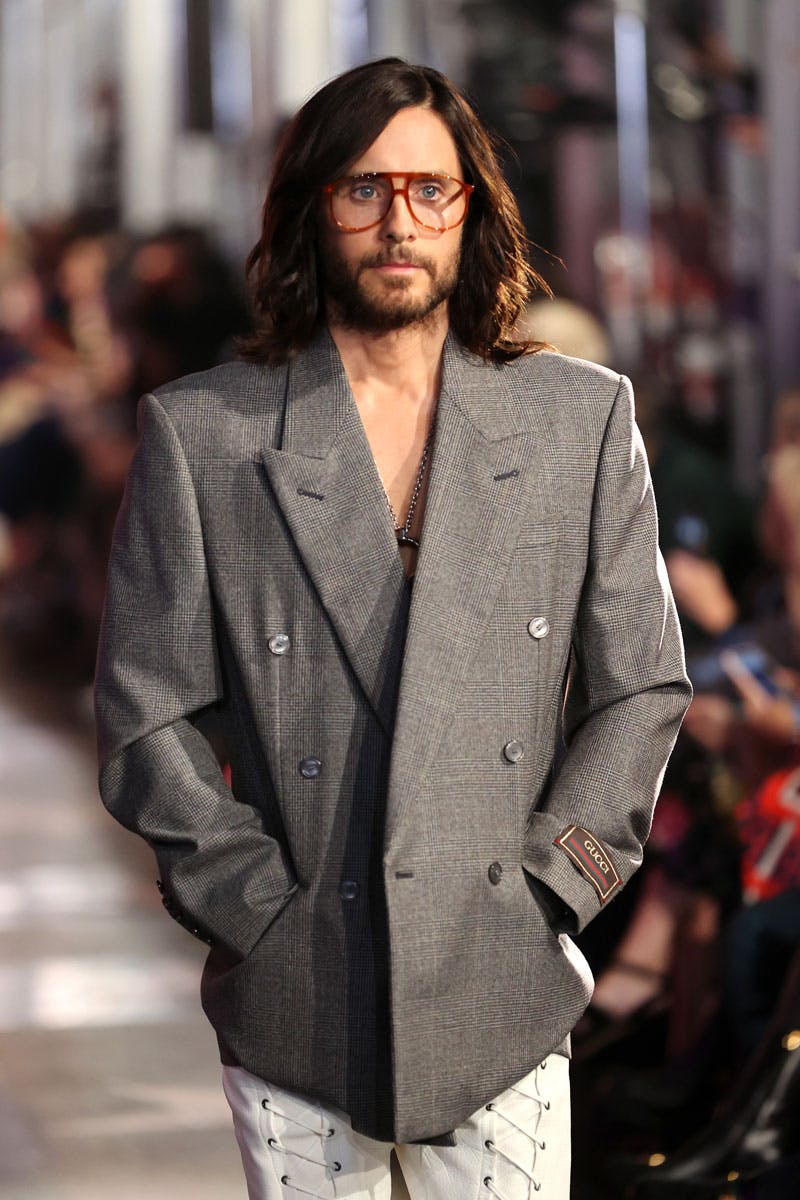 Shawn Mendes, too, sported a similar look at the MET Gala back in September when he went shirtless beneath a leather blazer. While his outfit was maybe a little more casino cowboy — he wore a bolo tie, two belts (!?), a necklace beaded with dice, and angular cowboy boots — Mendes was nonetheless tapping into the '70s punk aesthetic.
Elsewhere, the Y2K pop-punk rival has embraced the style with Travis Barker and Machine Gun Kelly (aka pop-punk's favorite boyfriends) both appearing basically topless at public events, while Lil Nas X gave us some Boyz II Men vibes with his oversized silver suit. Clearly, if you have to wear formalwear, the only way to style a blazer is without a shirt.
Shop Blazers Below