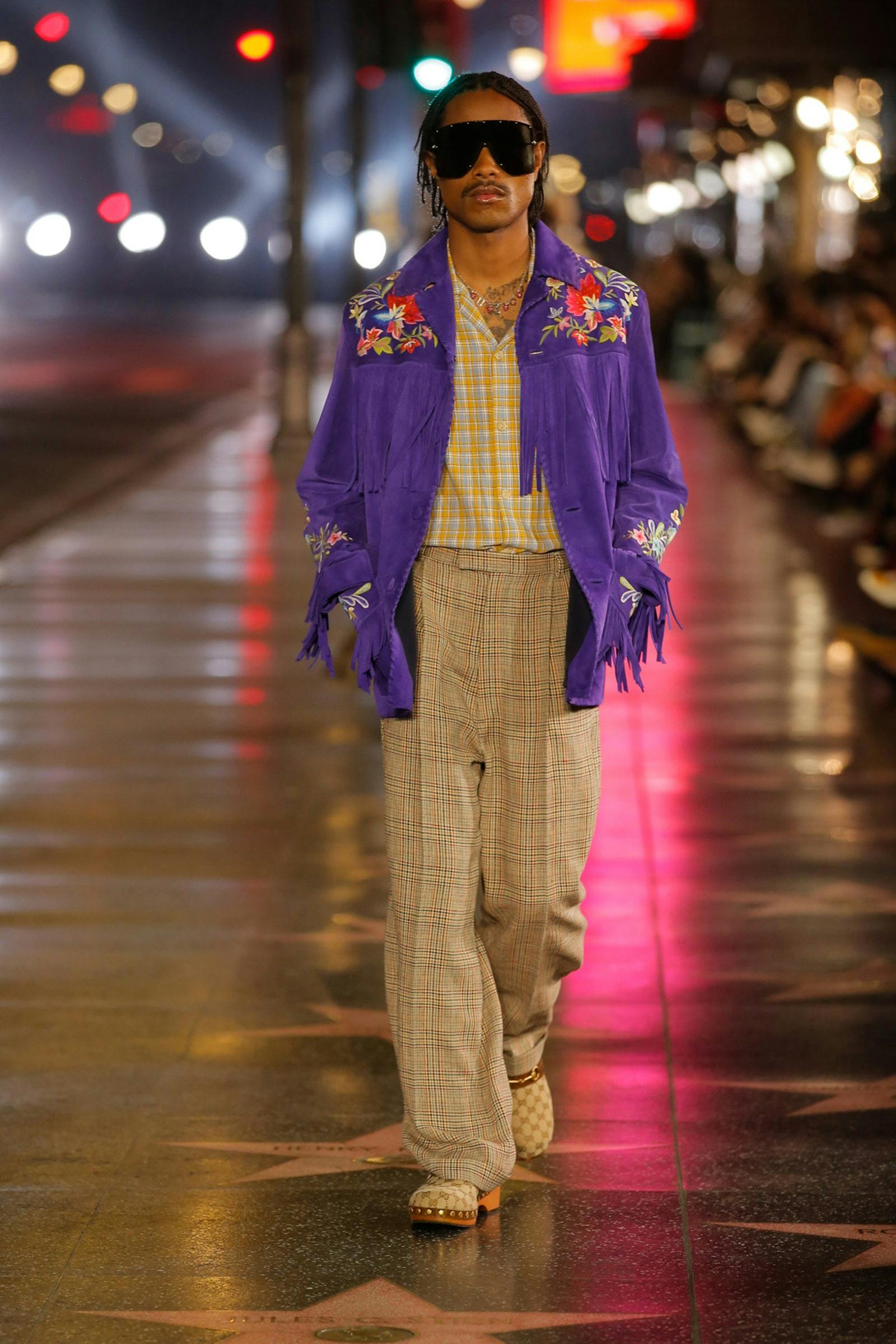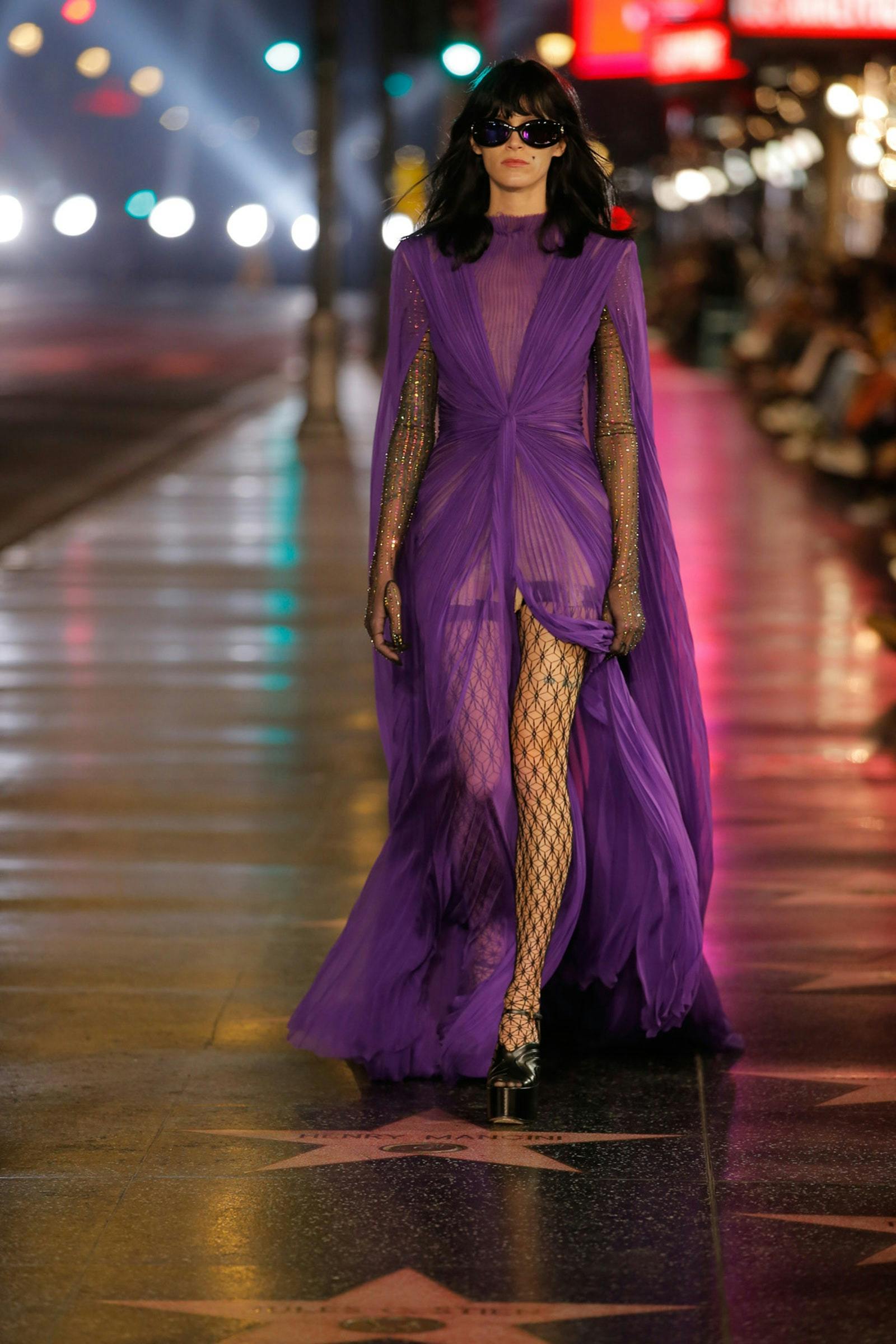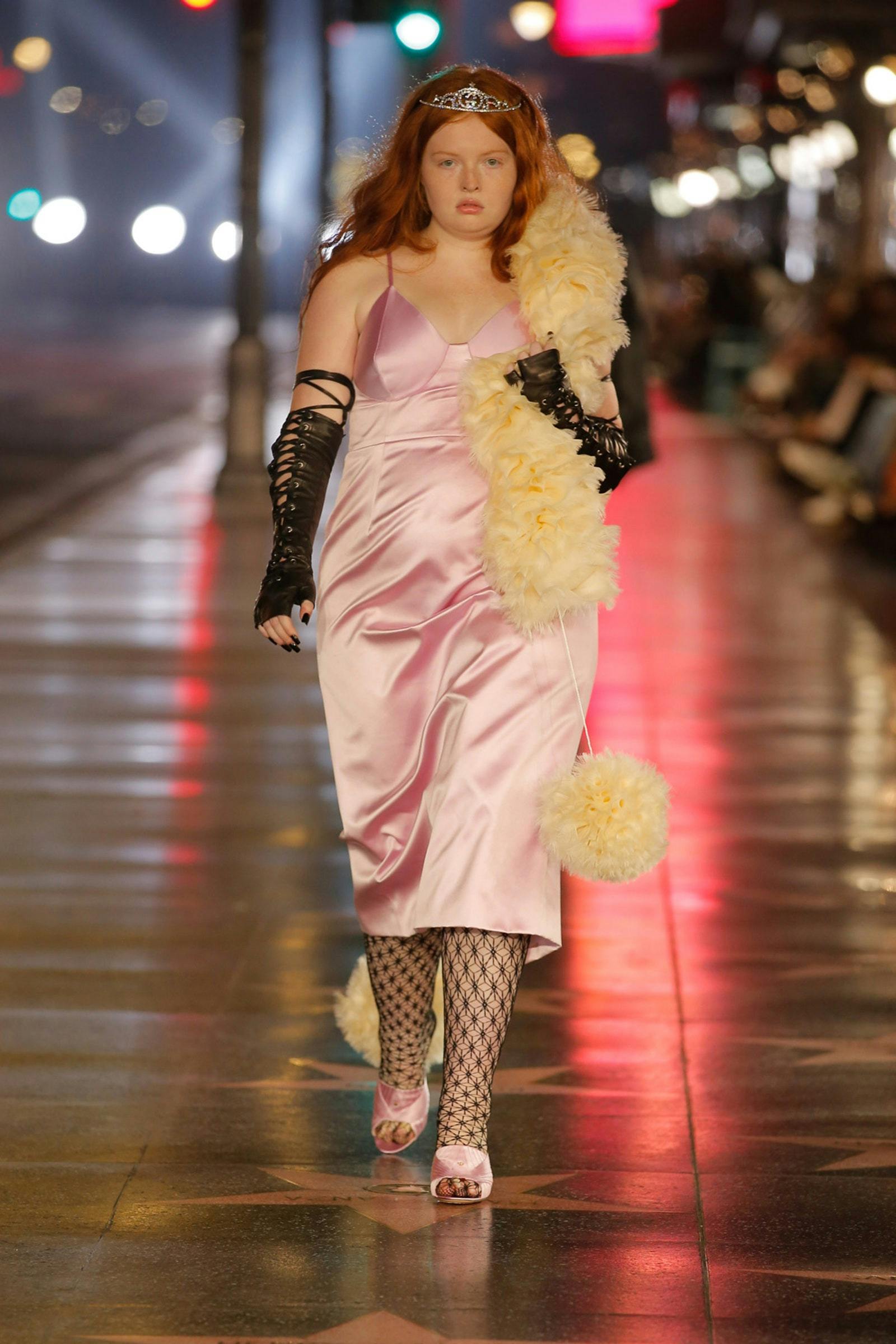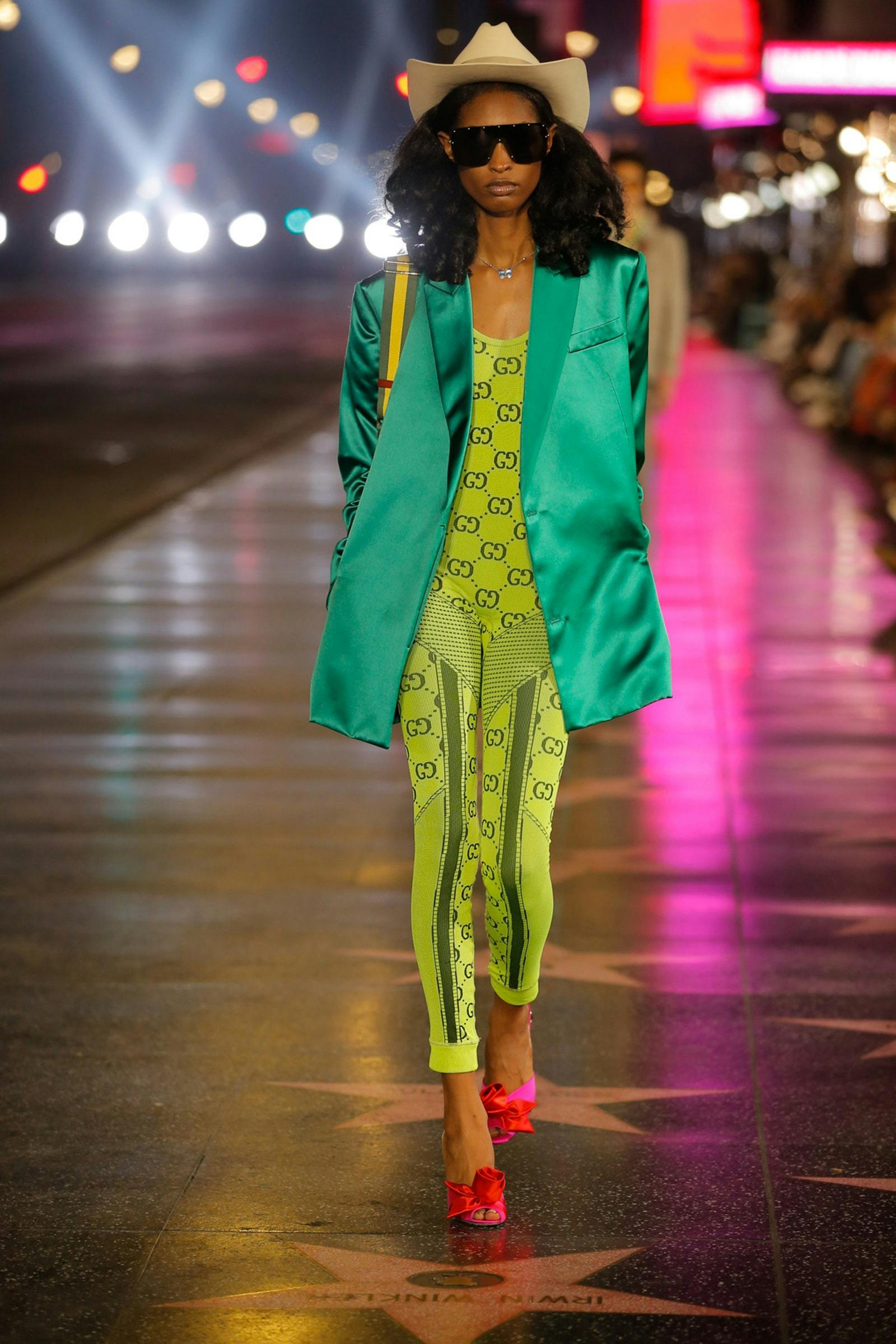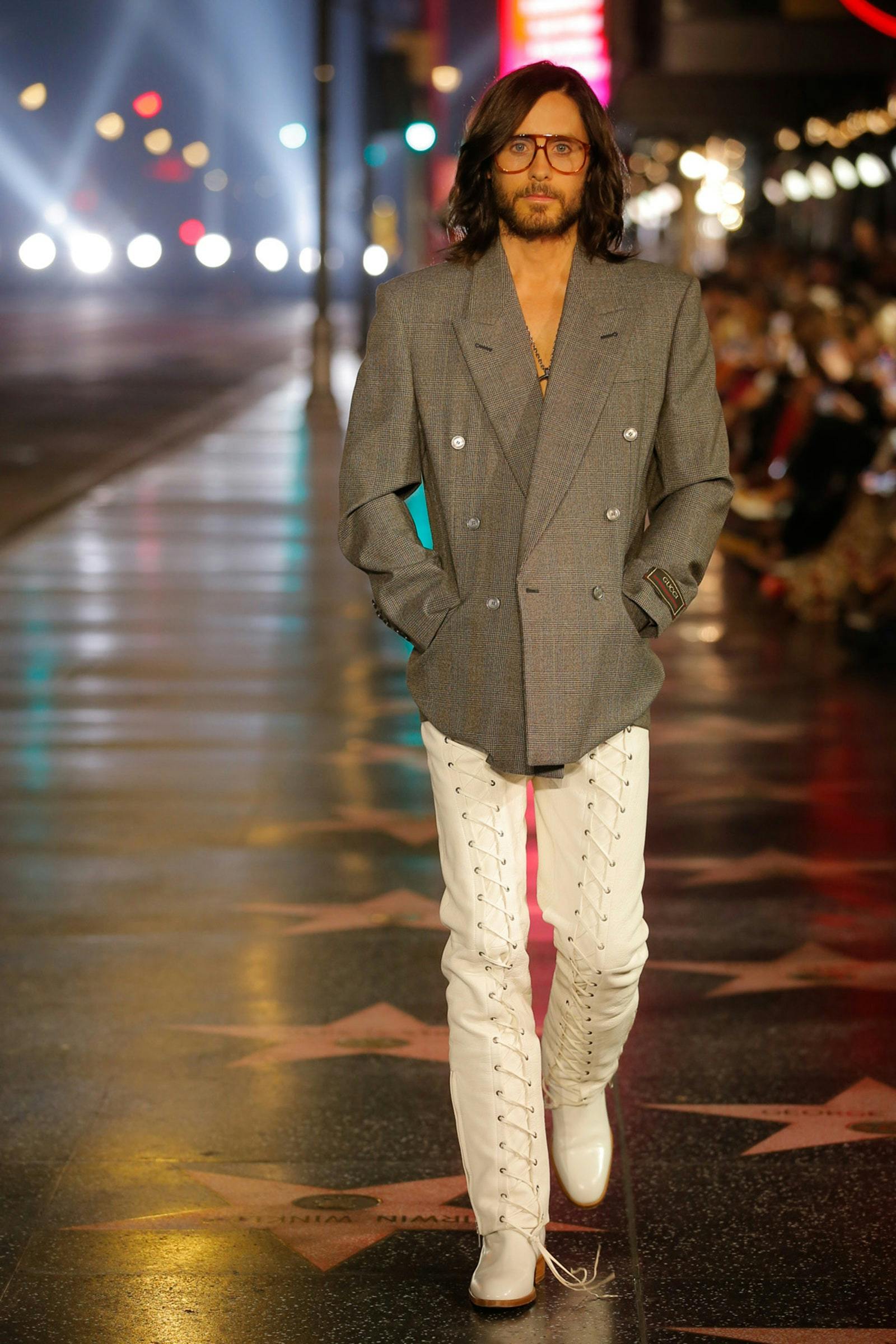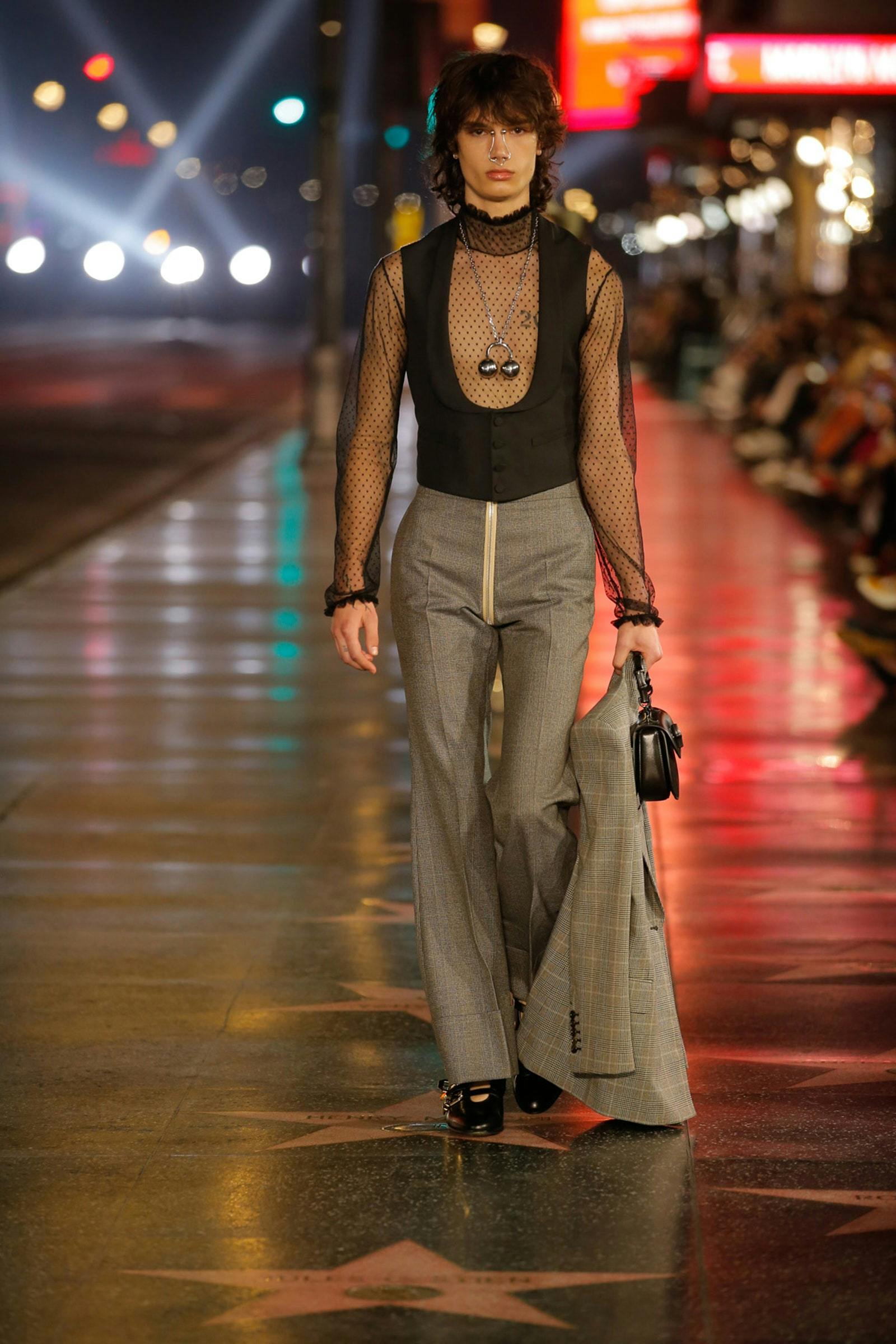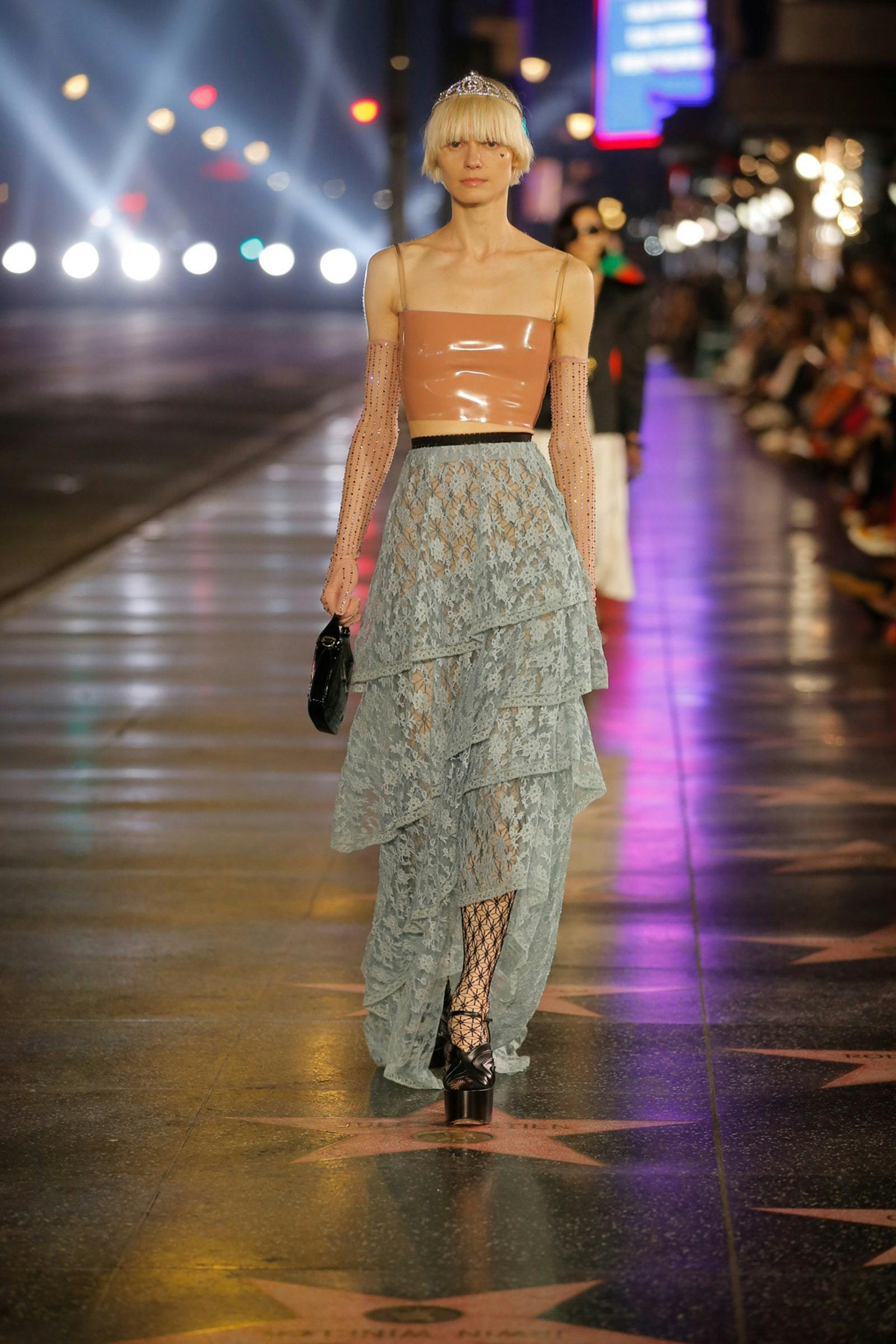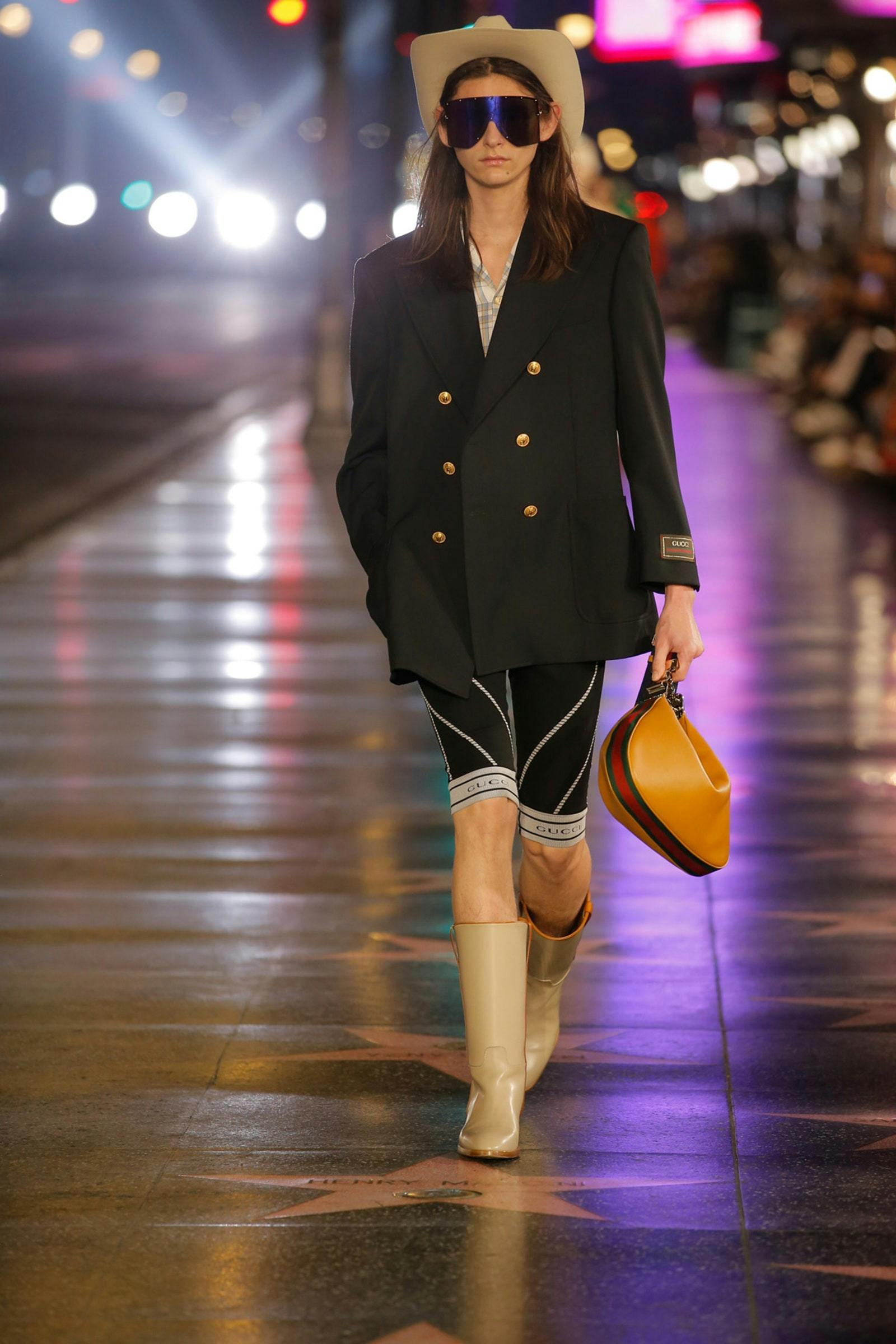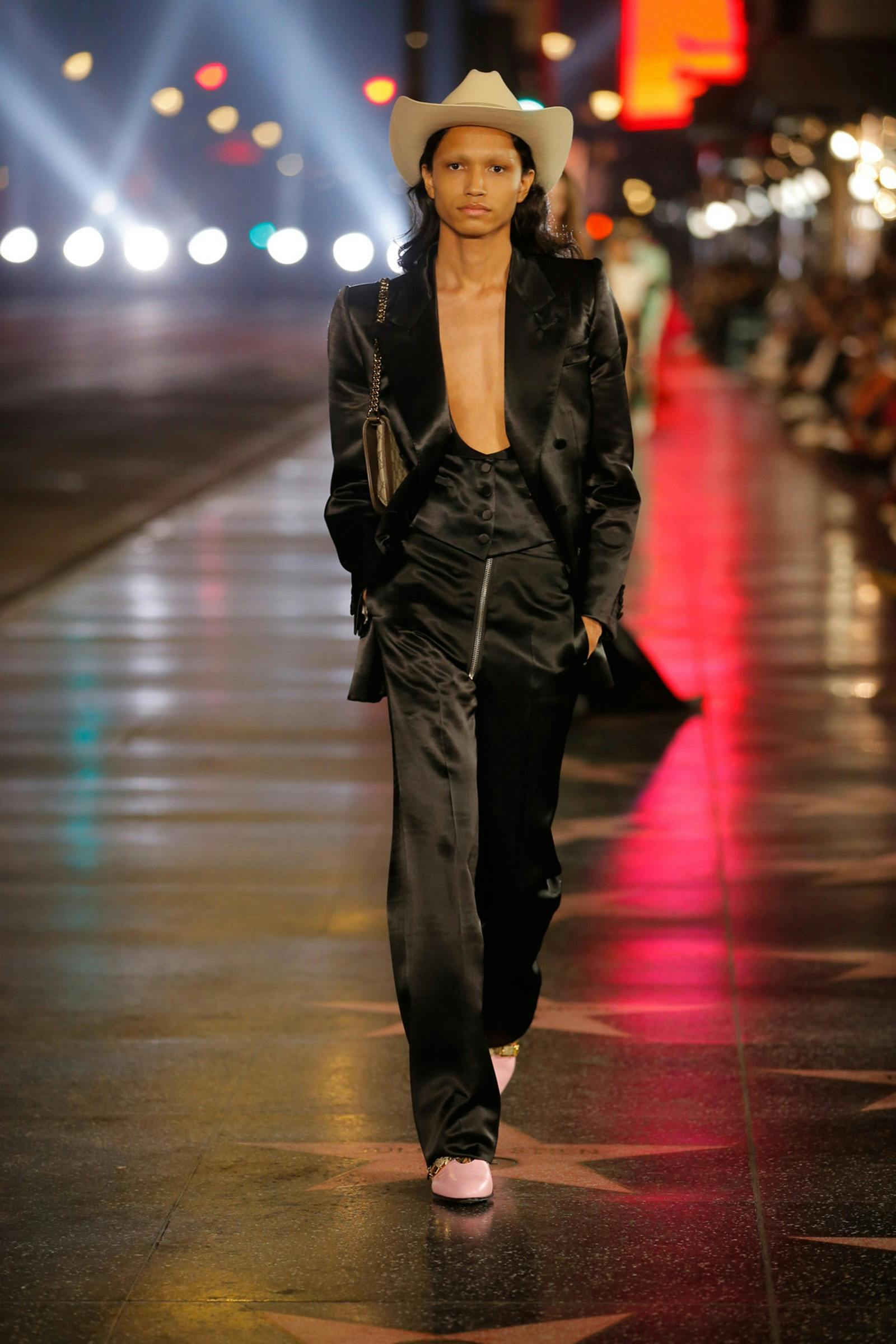 It's Gucci, baby!
To celebrate 100 years, Gucci headed to Los Angeles and blocked out all of Hollywood Boulevard to put on its anticipated Love Parade show.
Of course, in true Gucci fashion, it was major. There were lights, there were cameras, and there was action. The audience included friends of the house such as Billie Eilish, Awkwafina, Gwyneth Paltrow (in her iconic red velvet suit!), James Corden, Paul Mescal, and so on, and it wasn't just the crowd that was celebrity-filled – the runway was, too.
Jared Leto, Macaulay Culkin, Phoebe Bridgers, St. Vincent, and Steve Lacey were among the stars that walked the show. Stars on the avenue of stars. Very poetic.
As for the clothing, Alessandro Michele debuted a collection that exuded sexy. '70s-inspired suits, Hollywood Glamour gowns, a nod to Americana through various cowboy hats, and luxury sex toys are only some of the elements that were incorporated into the huge show. The butt plug necklace, latex, and see-through lace added an element of erotica to the collection and reminded us of the label's seductive nature.
Originally set out to become a costume designer, Michele's love for Hollywood makes sense. The collection was the perfect combination of costume-like pieces that scream Gucci, together with more simple pieces and accessories that brought the collection back to reality.
After two years of virtual shows, the Gucci Love Parade was everything we needed and more, and created huge FOMO for those of us who weren't able to experience the show in-person. I mean, when will you ever see a brand block out all of Hollywood Boulevard? To be honest, I didn't even know that was possible until Gucci absolutely blew my mind today.
The show might have been too eclectic and crazy for some, but it is the definition of post-pandemic fashion, and it is exactly the energy we need to breathe new life into fashion after a year behind screens. Bravo Alessandro, bravo.