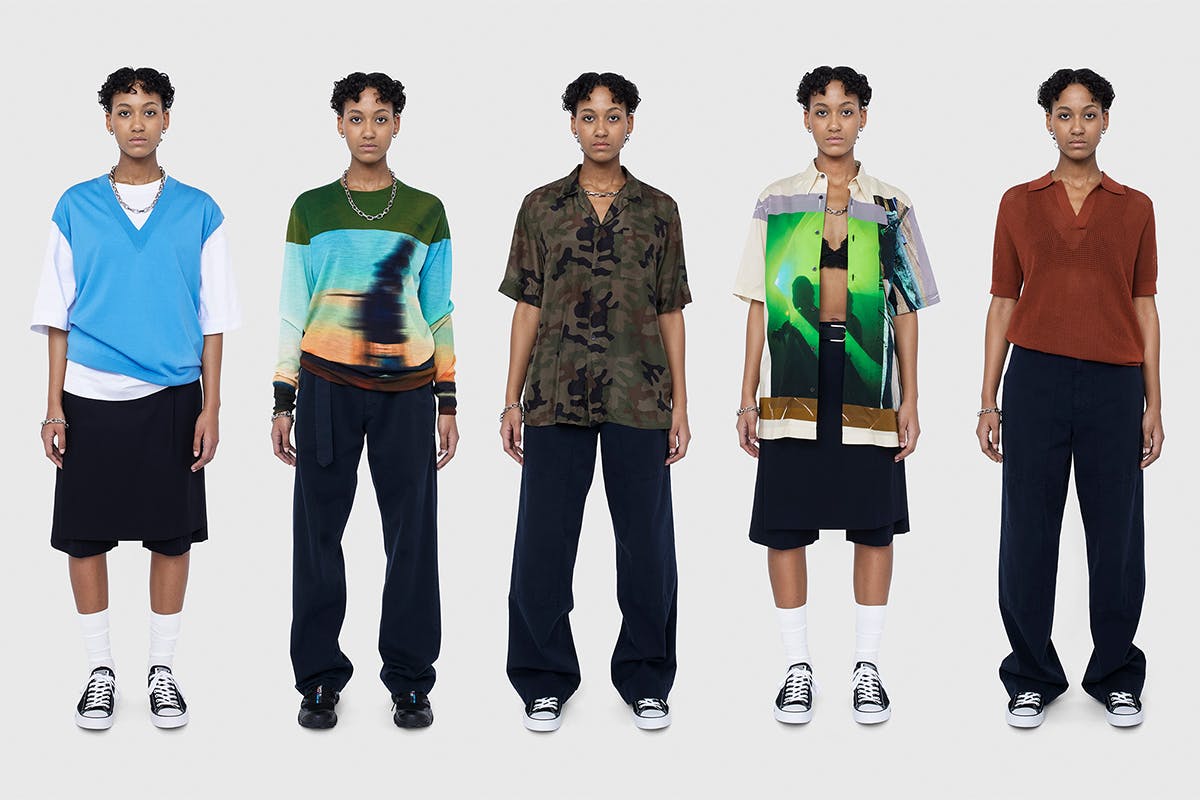 We caught up with Dries Van Noten in June when he has first presented his Spring/Summer 2022 collection, and he told us that he was making "clothes to go and have fun in. Just enjoy things. Go to the night club with silk shirts on."
Now six months on, Denmark has scrapped all its covid restrictions, masks are no longer mandatory in the UK, and we are preparing for a summer where the likelihood of dancing in a sweaty club wearing one of Dries' silk shirts is only increasing.
The truth is that the Antwerp Six member's loud prints and colors have meant that he has always produced some of our favorite aspirational partywear.  Combining his background as the third generation in a family of tailors with his penchant for playfully clashing motifs, Dries specialises in a particular fusion of fun and luxury. And right now, it's exactly what we're craving.
We spoke with one of our in-house styling gurus, Jerome Glock, to see how he is styling Dries for the Spring/Summer season. Check out the outfits below and along with Glock's thoughts on how to wear Dries Van Noten.
A contemporary office look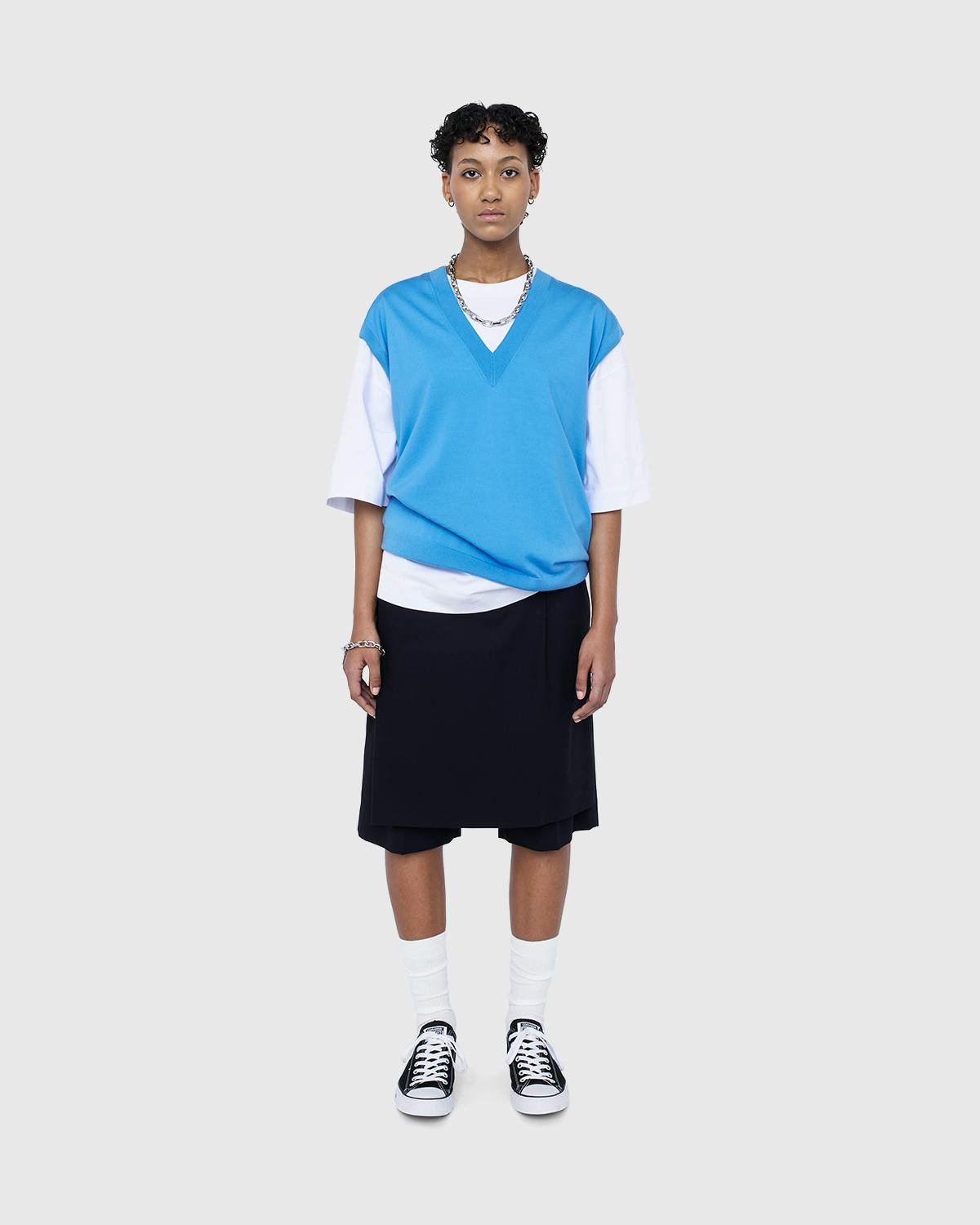 "The blue color of this vest really pops out in combination with the navy shorts. Depending on where you work, this look could make for a great office look."
Using camo to stand out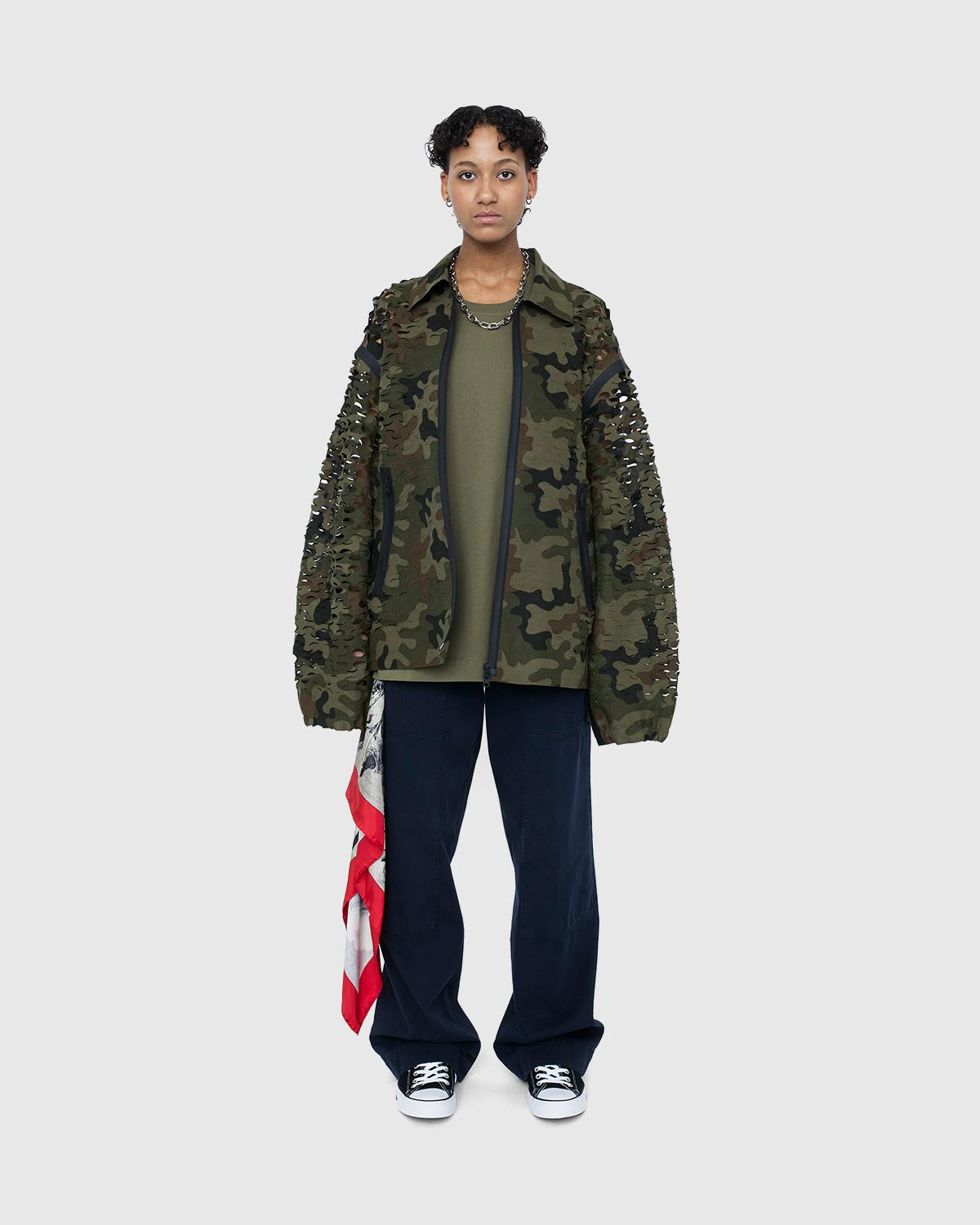 "I love the laser cut fabric, it supports the fit and makes the sleeves look a bit balloonish — I don't know if that's a word but I hope you get what I'm trying to say."
A graphic sweater moment
"The print on this sweater is crazy, I just let it do the talking for this one."
A silky summer look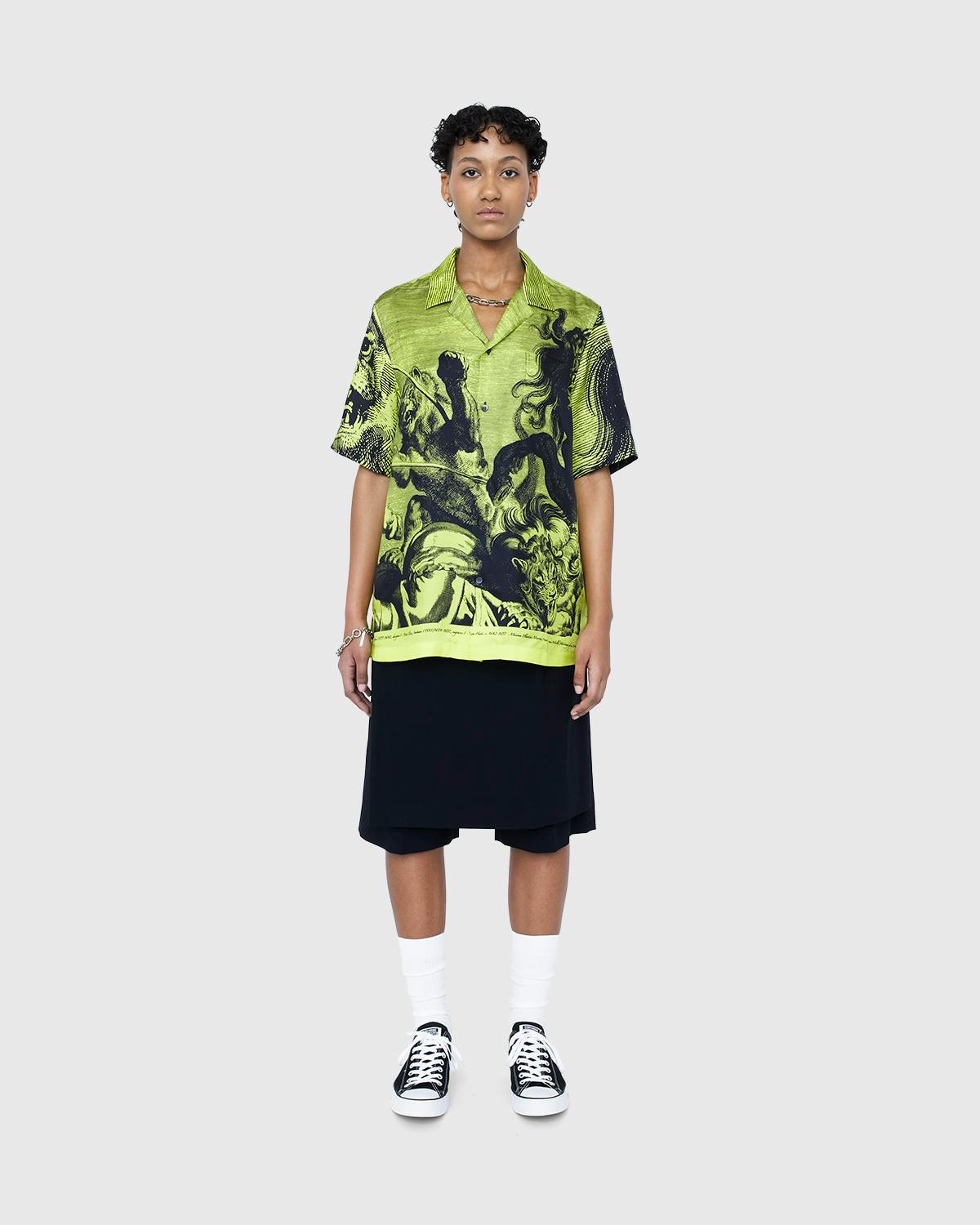 "This shirt was my favorite piece from the collection, it's 100% silk so it has a great fit and an amazing feel. The shorts/skirt are perfectly cut and they end right underneath the knees."
Statement swimwear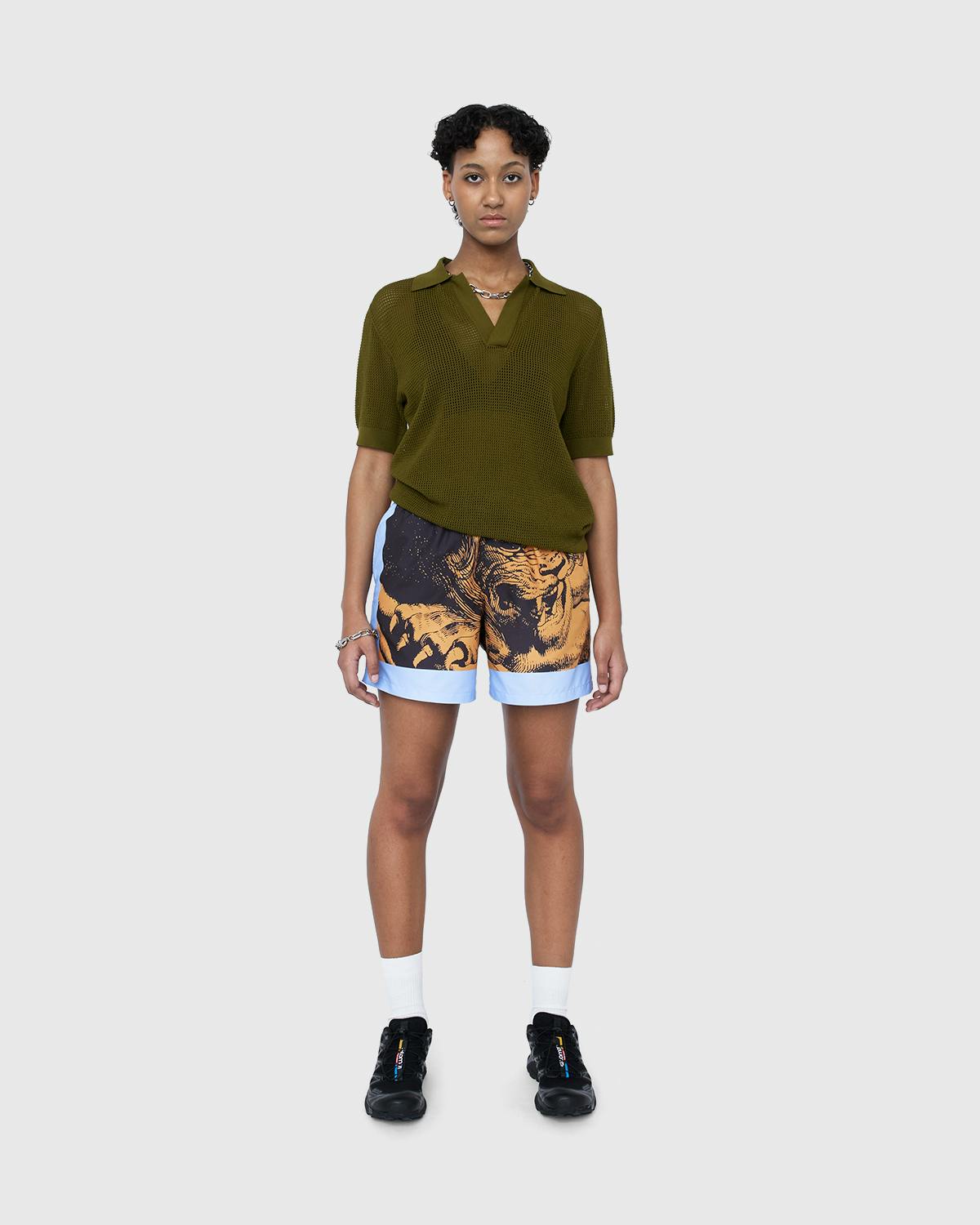 "These are my favorite SS22 swimming shorts I have seen so far, I really liked the color combination of blue and orange."