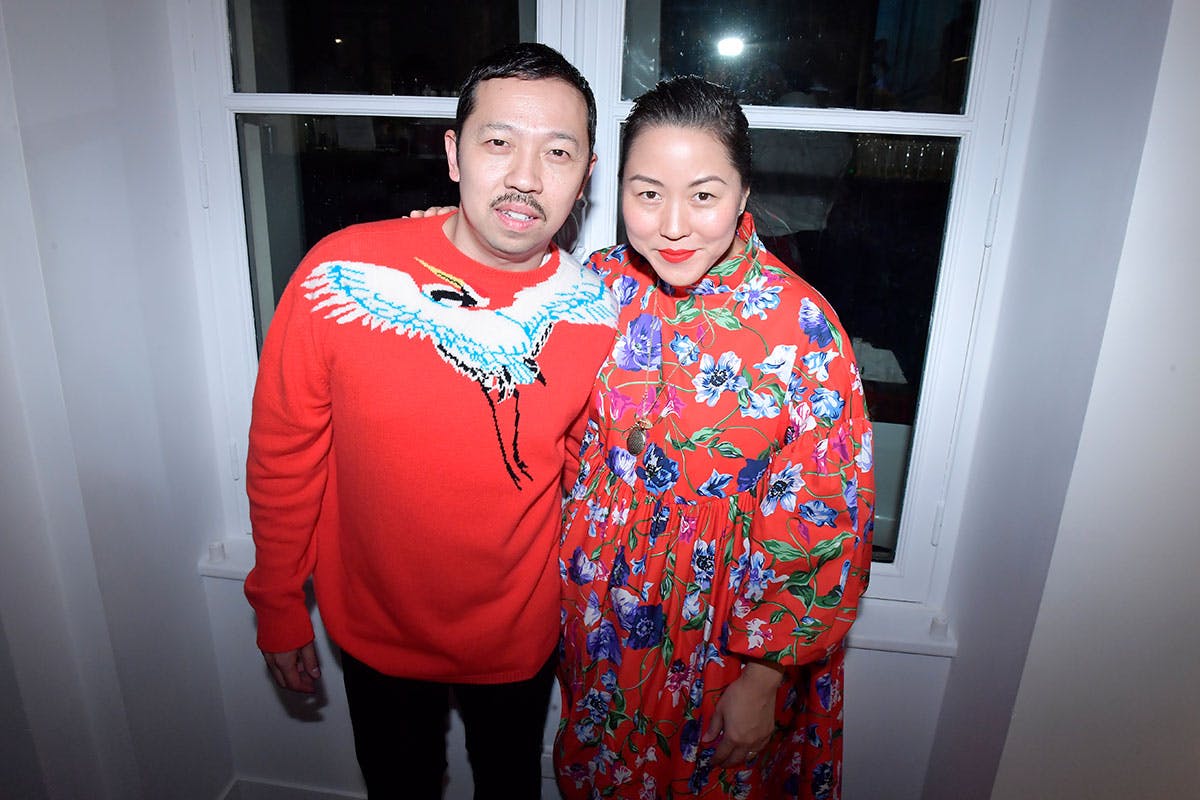 After almost a decade at KENZO, Humberto Leon and Carol Lim are stepping down from their role at the LVMH brand, The Business of Fashion has confirmed.
The duo — who served as LVMH's first Asian-American artistic directors — were first appointed at KENZO in 2011, and since then have been injecting the brand with their streetwear-minded aesthetic. They will now focus solely on Opening Ceremony.
"Humberto and Carol consistently brought diversity and inclusion to the forefront at KENZO, using their collections, fashion shows, advertising, and special projects to engage and galvanize a new generation of creatives," KENZO chief executive Sylvie Colin told BoF.
Leon and Lim will show their last KENZO collection in Paris on June 23 and officially leave the house on July 1. LVMH Fashion Group chief executive Sidney Toledano told BoF that there are plans in motion to develop KENZO beyond the brand we know today and a successor will be named shortly.
Hopefully, this also means that there'll be a bunch of exciting new projects coming out of Opening Ceremony soon, too. Updates to follow.