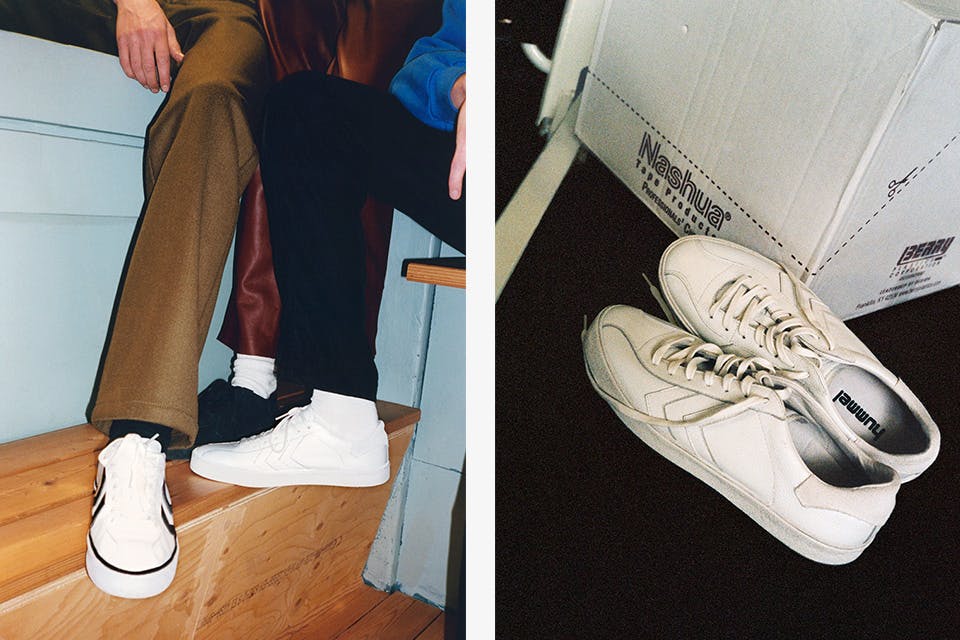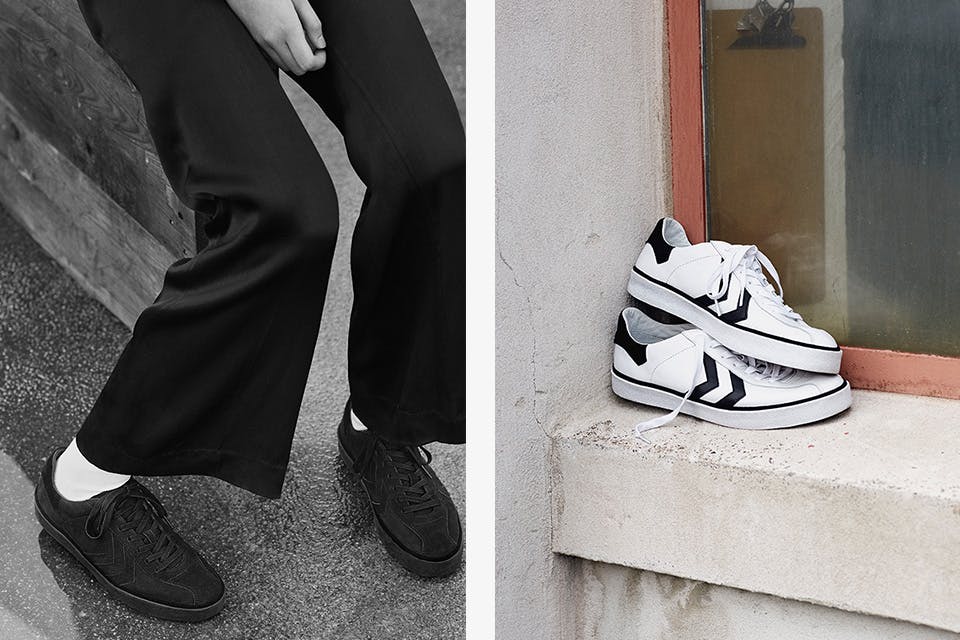 Veteran Danish sportswear label hummel has once again updated the iconic Diamant silhouette for its latest drop.
The latest iteration remains slim and minimal, staying true to the original with a distinct and retro heel panel. The sneaker is available in three colorways including all-black, all-white and the original white leather with black chevrons and piping.
The Diamant dates back to 1957, when it was created for Germany's national handball team and was recently pulled from the archive for HUMMEL HIVE's collaboration with FourTwoFour on Fairfax and Storm Copenhagen.
For more information visit hummel's website.
Check out HUMMEL HIVE's '80s-inspired Marathona II Premiums.