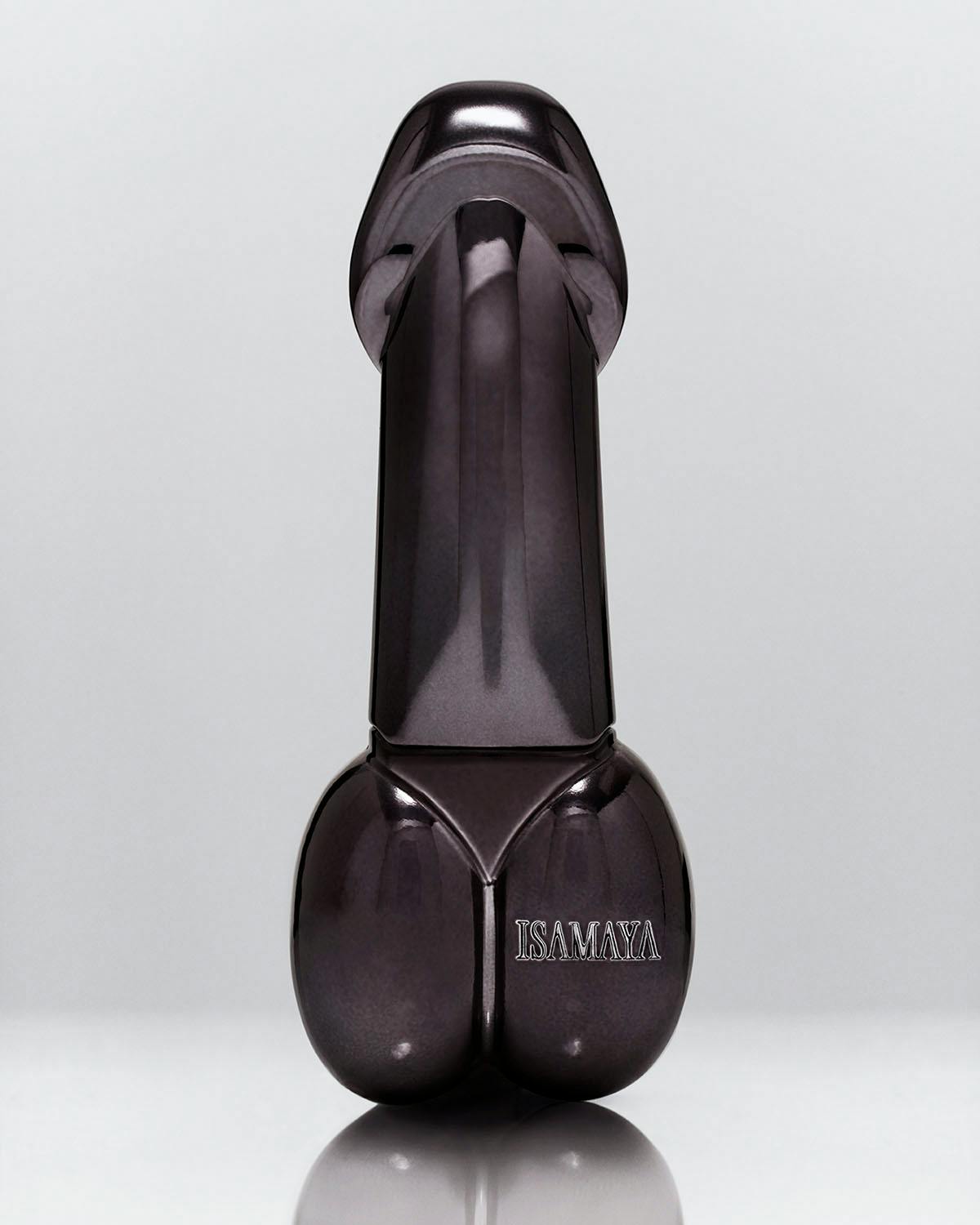 Is that a lipstick in your pocket, or are you just happy to see me? Thanks to makeup artist extraordinaire Isamaya Ffrench, the classic red lip just got an NSFW makeover.
LIPS, Ffrench's third collection under eponymous makeup brand ISAMAYA Beauty, is a duo of lipsticks encased in giant, metal penises. No, your eyes are not deceiving you: The hefty tubes are definitely — and very intentionally — shaped like phalluses, a cheeky take on the sexual innuendos that beauty brands have employed for decades (example: François Nars' "Orgasm" blush).
The idea for the daring drop, available at the brand's website, came to Ffrench "in a dream." Made of zamak, a form of zinc alloy, the tubes weigh in at approximately 10 ounces each — about three times the average lipstick bullet. Like all of Ffrench's carefully designed makeup products (remember her horse-shaped mascaras?), the lipsticks double as art objects. "[They] will look just as great on a shelf as your favorite candle, sculpture, travel keepsakes and collectibles do," Ffrench said.
"I wish I could screenshot the conversations between myself and the design team," she added. "At some point, it became totally normal to discuss the proportions in graphic detail... We were able to have a good laugh along the way!"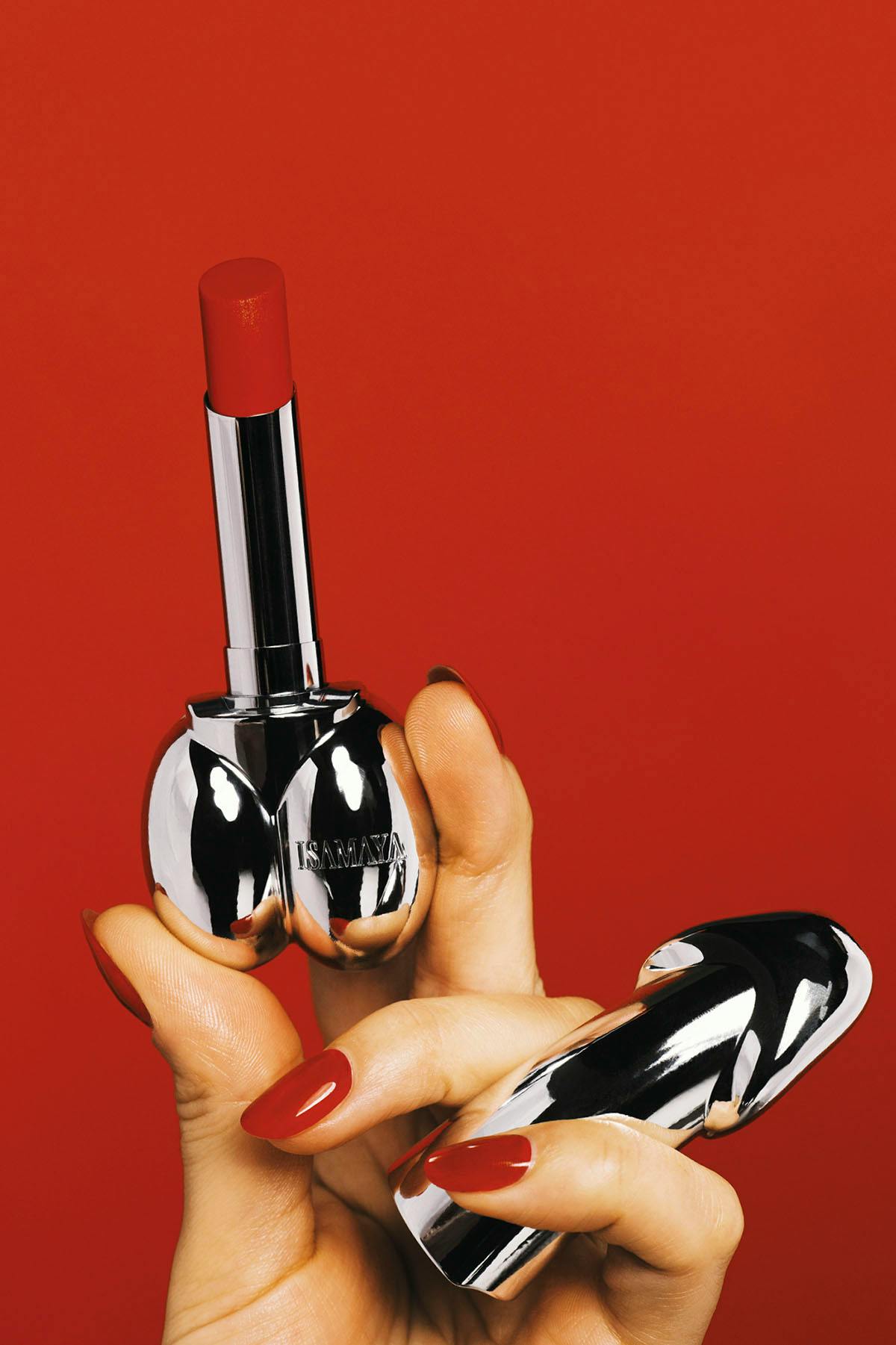 LIPS isn't the first time Ffrench has married makeup and the erotic. ISAMAYA Beauty's debut collection, INDUSTRIAL, drew from BDSM, resulting in a kinky campaign full of latex and heavy metal hardware.
Of course, LIPS' faithful recreation of a certain body part takes things a step further. You might be inclined to play with the penis-shaped lipsticks in the privacy of your own home, but Ffrench encourages exhibitionism: "I just can't wait to see someone taking LIPS out of their bag and applying it on the train!"