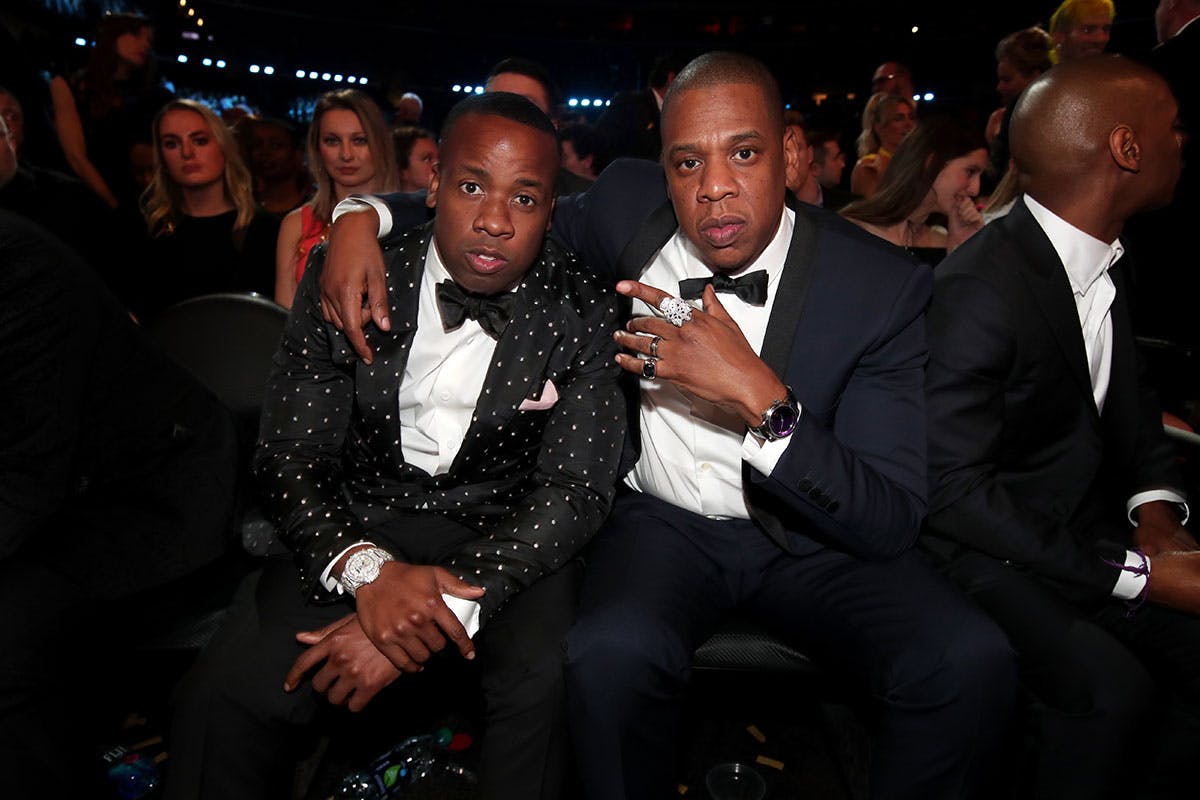 Prison healthcare provider Centurion has cut ties with a Mississippi prison thanks to a lawsuit backed by JAY-Z, Yo Gotti, and Team ROC, Pitchfork reports.
The rappers secured legal representation for 227 inmates at Parchman Prison, which enabled them to file a lawsuit against Centurion and Mississippi Department of Corrections Commissioner Nathan Burl Cain, citing terrible living conditions amid the ongoing coronavirus pandemic.
Inmates reportedly submitted sworn Covid-19 questionnaires that stated there was a lack of testing protocol, social distancing, and PPE. The suit also alleged numerous hygiene issues such as water contaminated with human feces, black mold, vermin, and limited shower access. It also said that a kitchen inspection carried out by the Mississippi Health Department inspection in 2019 had found "containers of dried, spoiled, and molded food, flies, and other pests."
In response to the suit, Centurion CEO Steven H. Wheeler said that "we do not believe we can further improve the effectiveness of our level of care without additional investment from the Department in correctional staffing and infrastructure along the lines of what we have already recommended."
Team ROC attorney Marcy Croft then issued a statement hoping that the result of the lawsuit "sends a clear message to Governor Tate Reeves — it's time to invest in the health and well-being of the people in your prisons. There is no excuse for the 53 deaths across the Mississippi prison system over the past several months, many of which were preventable. We will not stop until the incarcerated receive consistent and competent medical care, especially now with the Covid-19 crisis. This must be a priority."
The spread of Covid-19 in American prisons has, according to countless reports and as Croft states, been predictable and preventable. In an article published by the Guardian in May this year, six Californian jails ignored basic protocols, with some going as far as to reprimand inmates for wearing face coverings. It was also reported that sick prisoners were neglected during quarantine and left without enough food and water, and without access to doctors, temperature checks, and basic medicine.
A report issued in June found that the Covid-19 case rate for prisons was 5.5 times higher than the US population rate, and that the death rate was three times higher. You can read the report here, or — for a more digestible breakdown of what's going on in the prison system regarding Covid and why that needs to change, stat — watch John Oliver's dedicated segment below.
How can you help?
If you want to add your voice to the increasing demand for inmate welfare, there are a number of steps you can take.
- Donate to your local bail fund. There's a comprehensive directory here.
- Send letters to local officials. You can find addresses and templates here.
- Sign the petition requesting free phone and video calls for inmates trying to stay in touch with family during the pandemic. You can also use this template to send a letter to your local prison.
- Stay educated. The Marshall Project contains the most up-to-date reporting on Covid-19 and the criminal justice system.