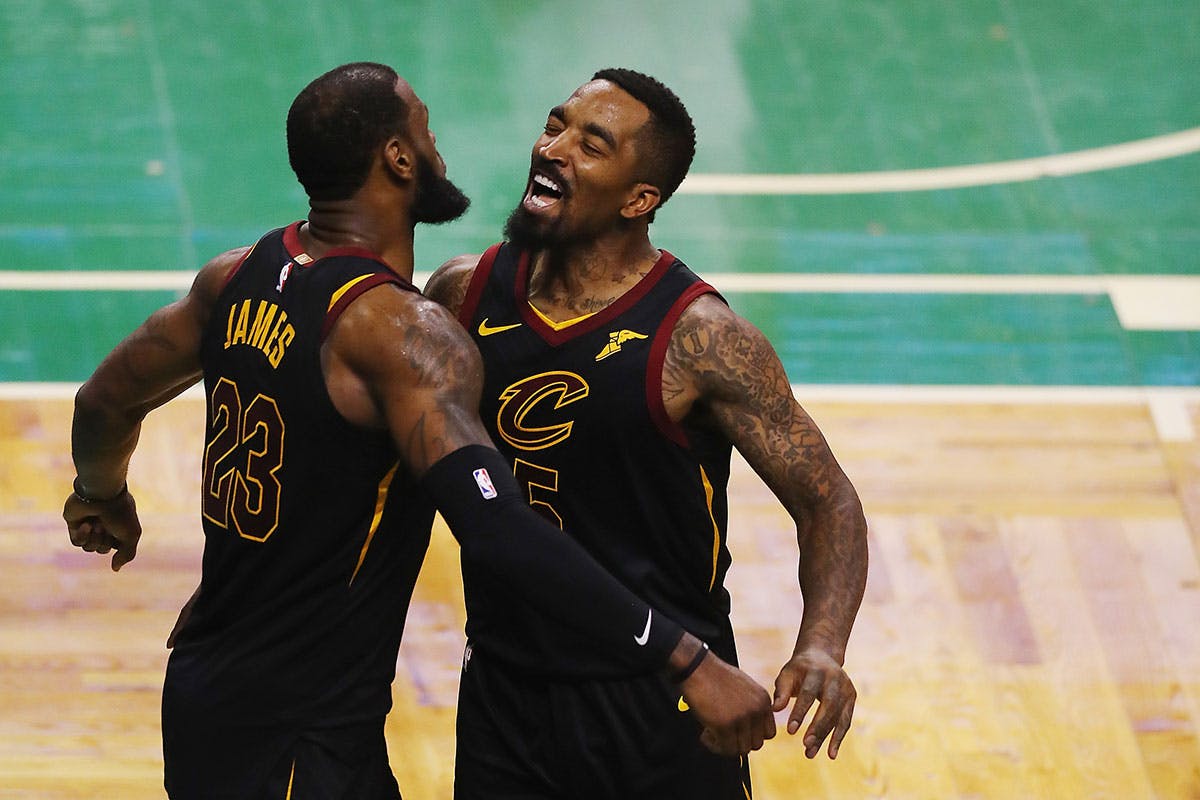 J.R. Smith has signed a contract with the Los Angeles Lakers, sources tell ESPN's Adrian Wojnarowski. Smith, who last played in an NBA game in November 2018, joins LeBron James — whom he previously played with in Cleveland — and Anthony Davis, as the Lakers hope to go all the way in the NBA Playoffs this year.
The NBA was suspended indefinitely earlier this year due to the coronavirus pandemic, and is set to resume play in Orlando, Florida at Disney's Wide World of Sports complex.
J.R.was signed to replace Avery Bradley, who opted out of the NBA's return in Orlando for personal reasons pertaining to his son's health. Smith will sign with Los Angeles for the rest of the season, as per ESPN. Smith previously worked out for the Lakers in February, before the team signed Dion Waiters. The former Cavalier won the title with LeBron in Cleveland in 2016.
Reactions on Twitter were predictably plentiful, with many users cracking jokes at the expense of J.R., though some shared highlights of his time in the NBA and his brief stint in China, warning others not to write off the 34-year old just yet.J.R. is best known for his carefree attitude off the court and dead-eye shooting ability on it. Check out the best reactions below.
Wrong arena, J.R.
All-Defense
Automatic
Only J.R....
Dion and J.R. — the dynamic duo
This would be amazing
Wait, that's not Giannis?
I'm not mad at it
Iconic