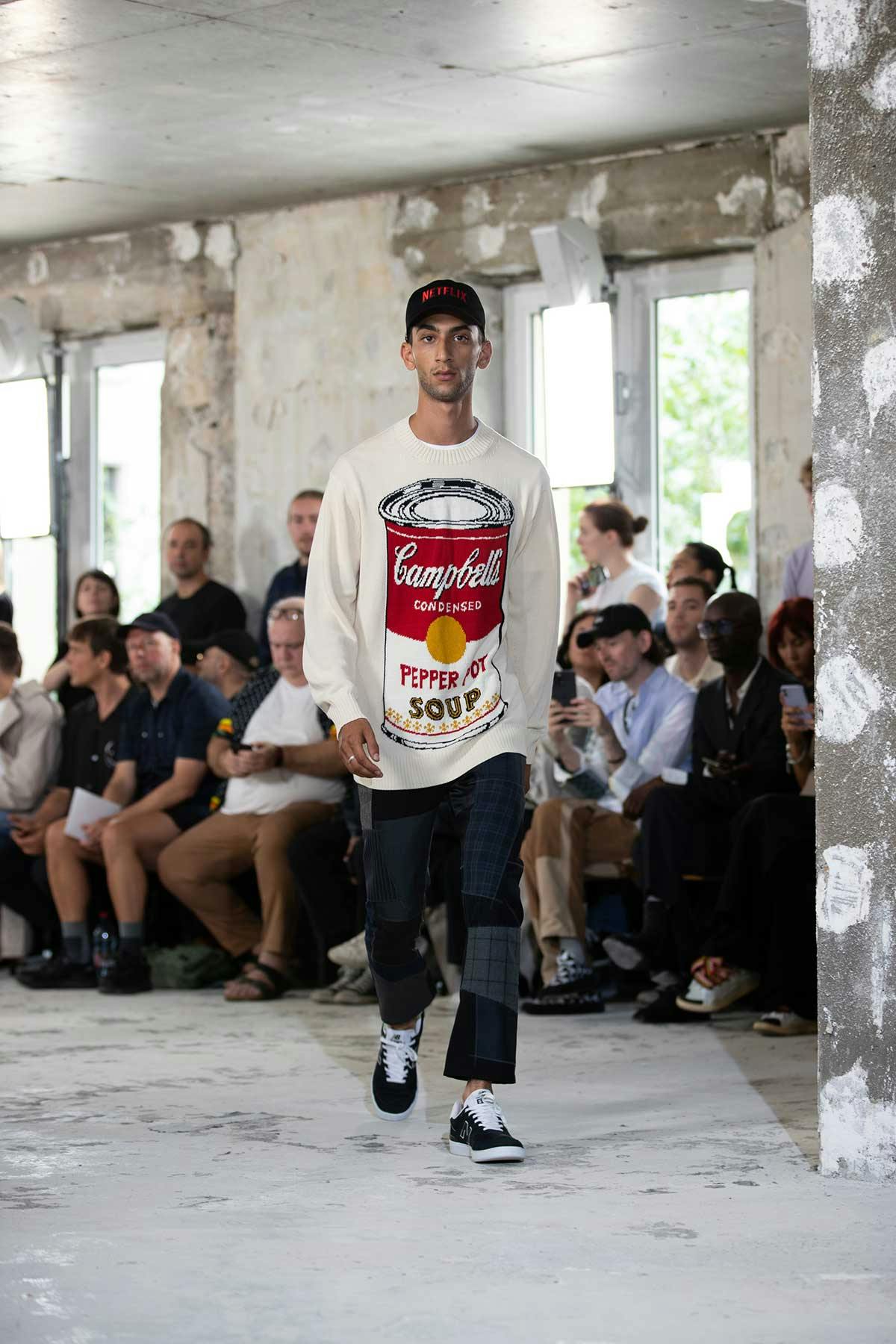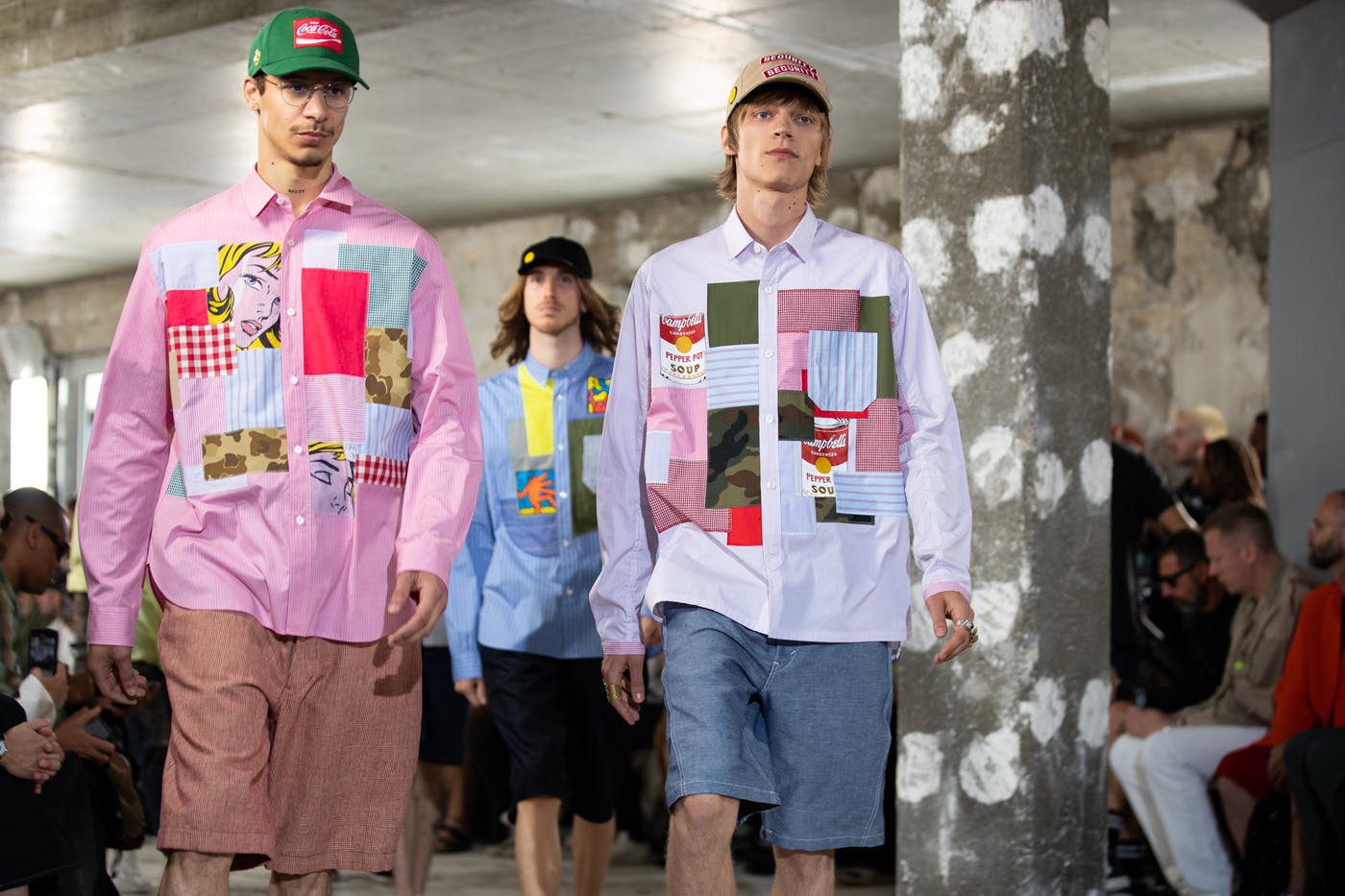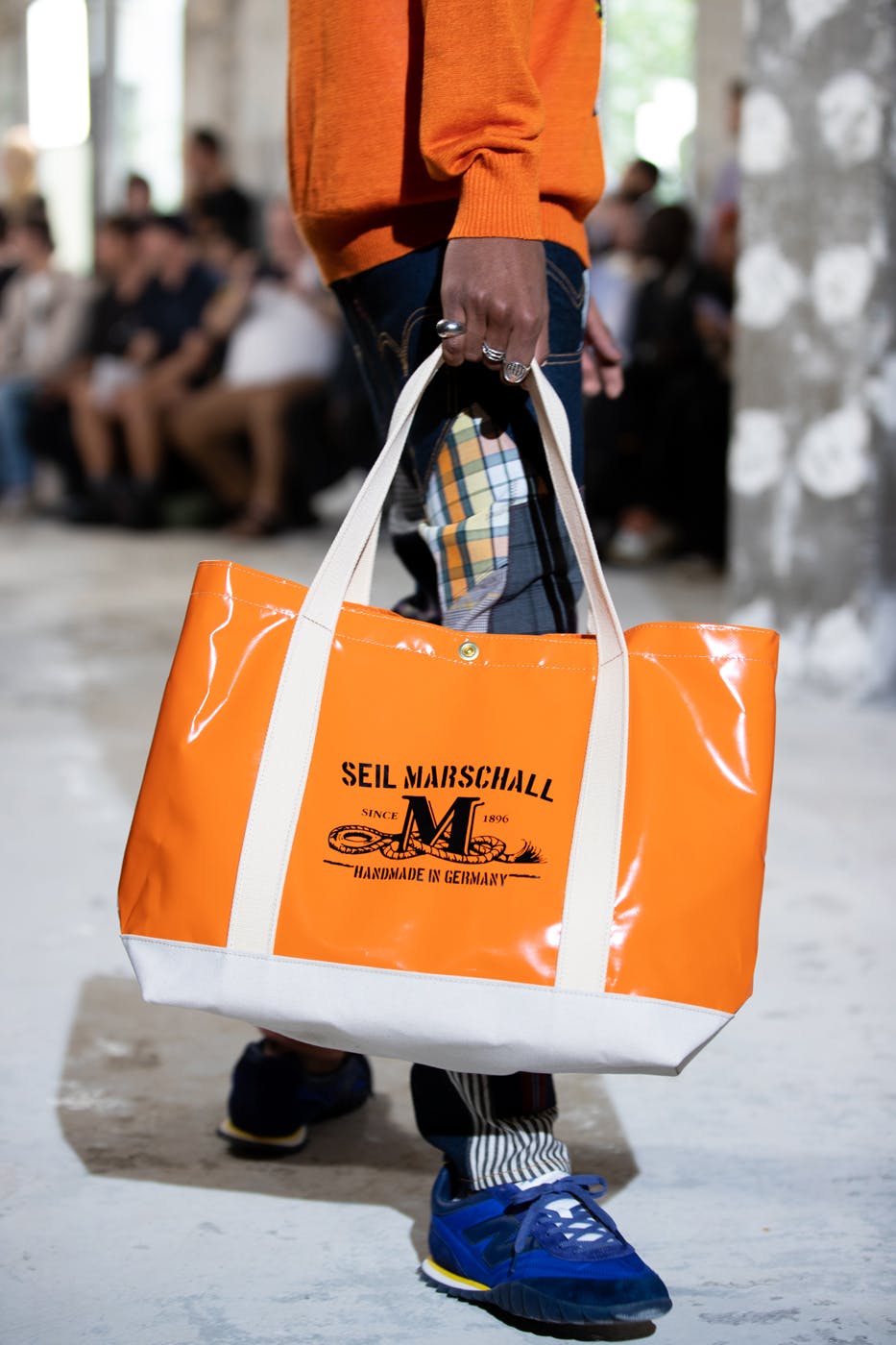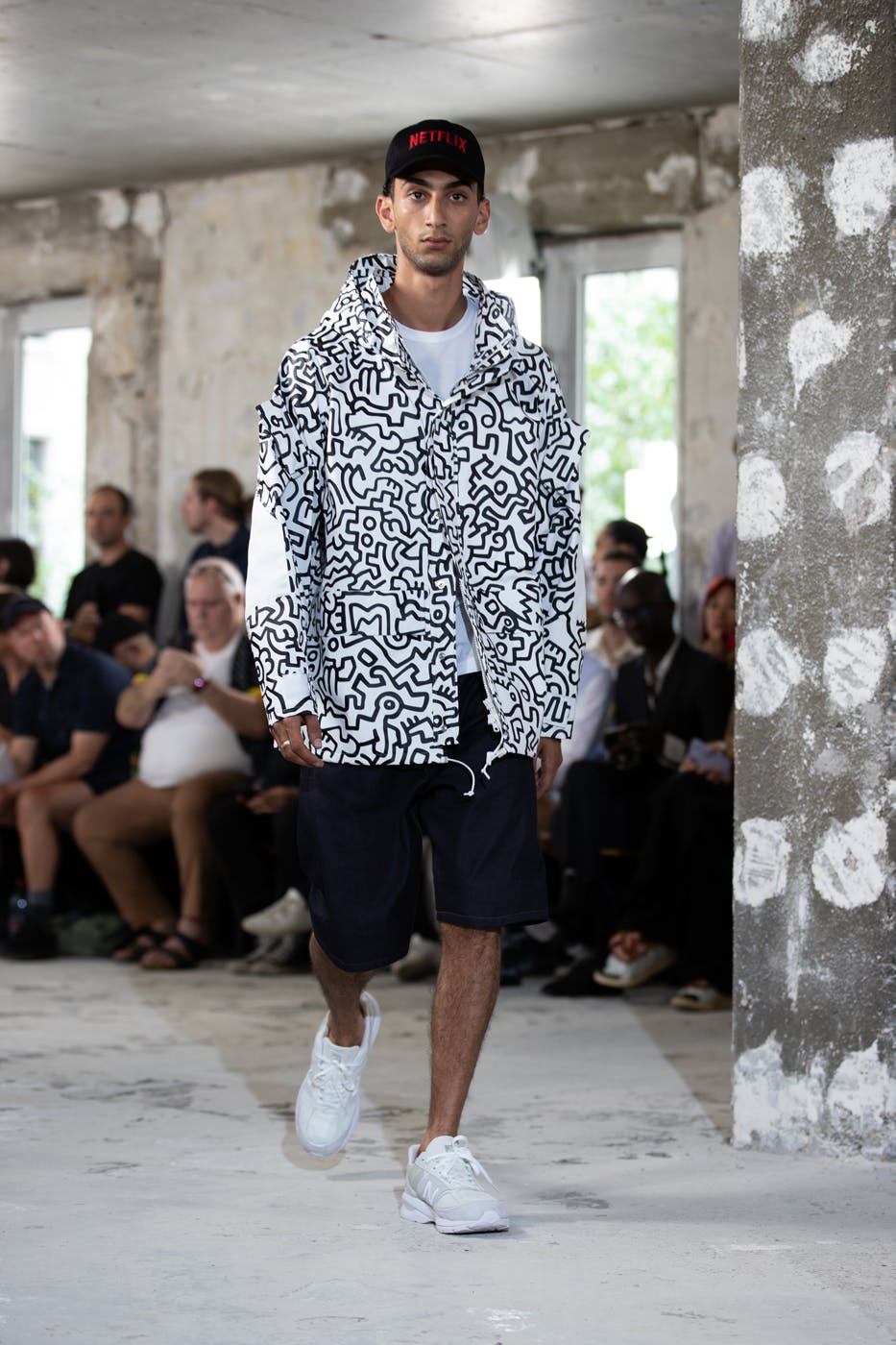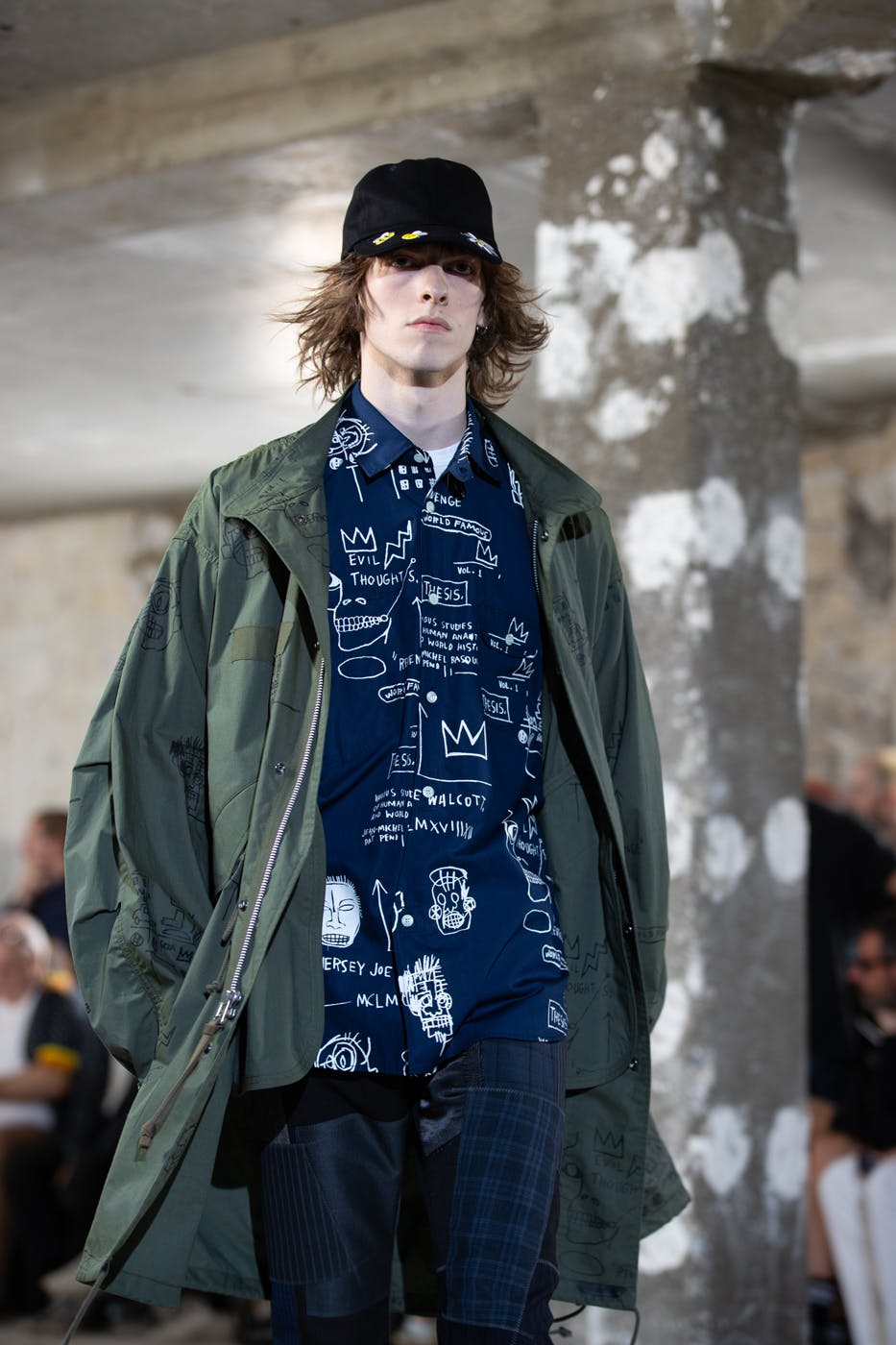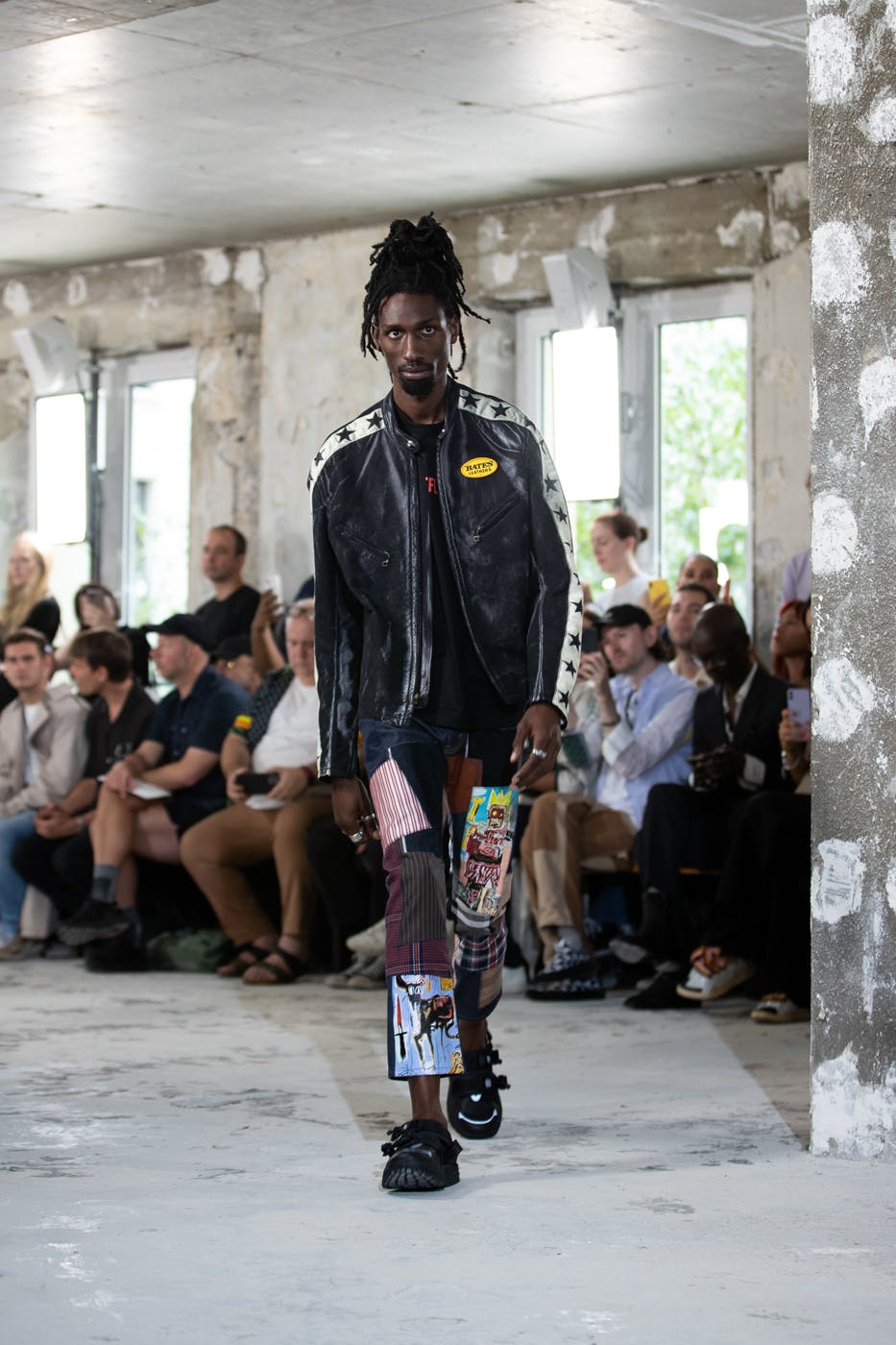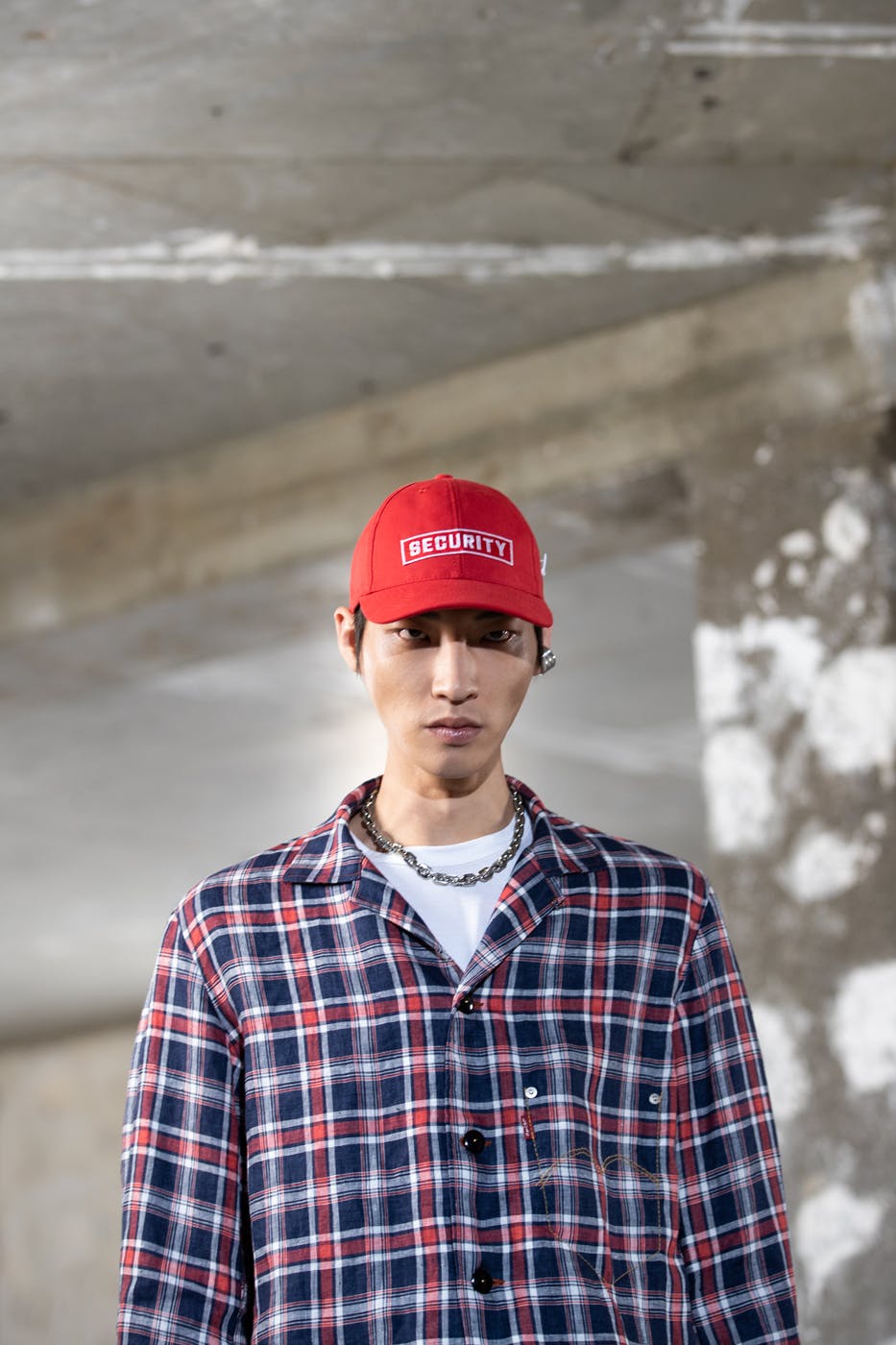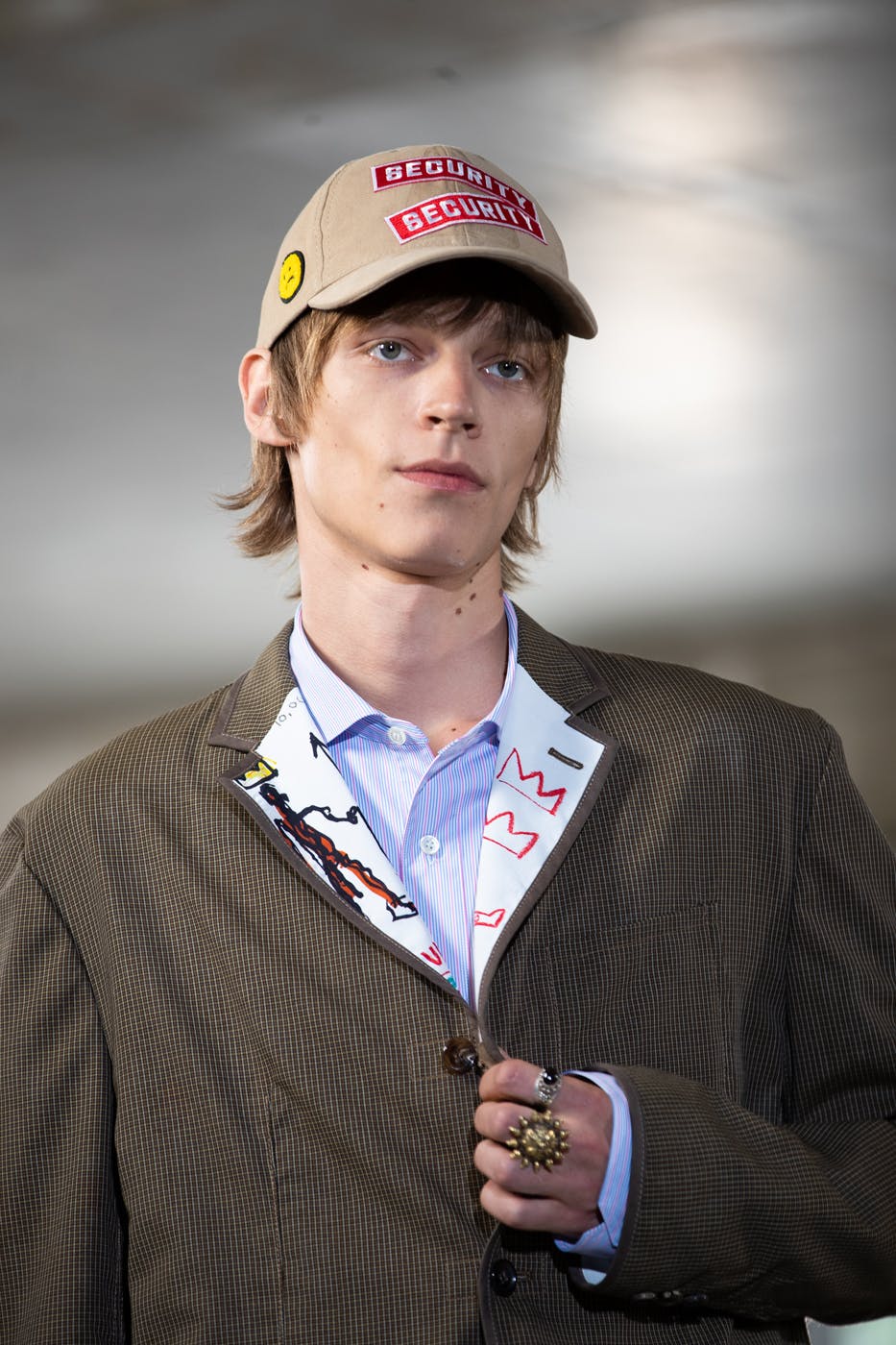 Truly, we live in a golden age of collaborations, what with the near-daily dose of special drops and one-off team-ups issued by fashion brands of every stripe. Junya Watanabe has been doing this sort of thing both longer and better than most and he's really flexing his collaborative muscles with his Junya Watanabe MAN Spring/Summer 2023 collection, which is so rich with collabs that it's barely worth mentioning the line without talking about 'em all.
Junya Watanabe brings together old pals and new friends for SS23, dishing special goods with *deep breath* Levi's, Netflix, Stepney Worker's Club, New Balance, Seil Marschall, and Artestar, which handles licensing for the estates of Keith Haring, Jean Michel Basquiat, and Andy Warhol.
Whoo! What a list. And that's just the beginning.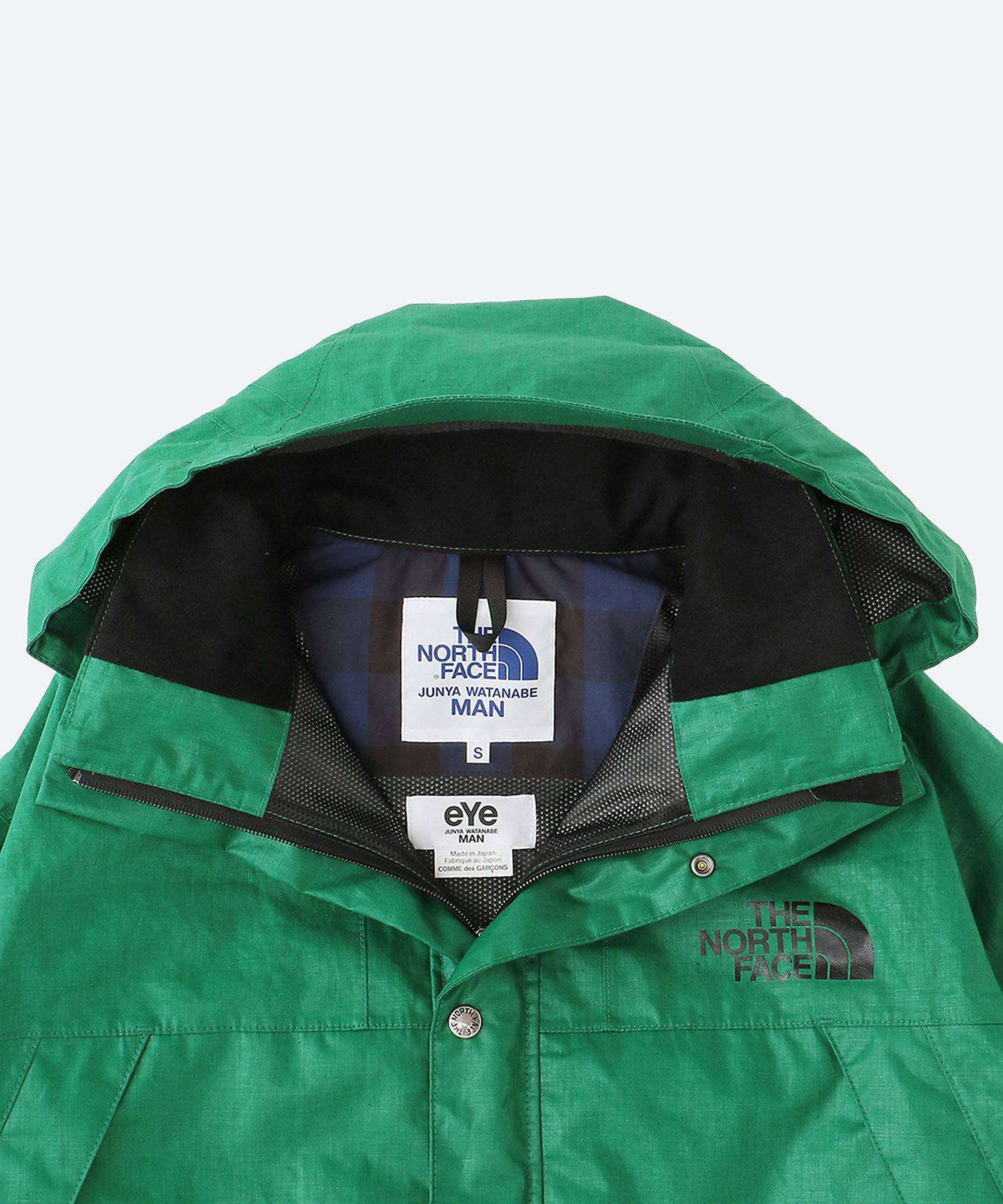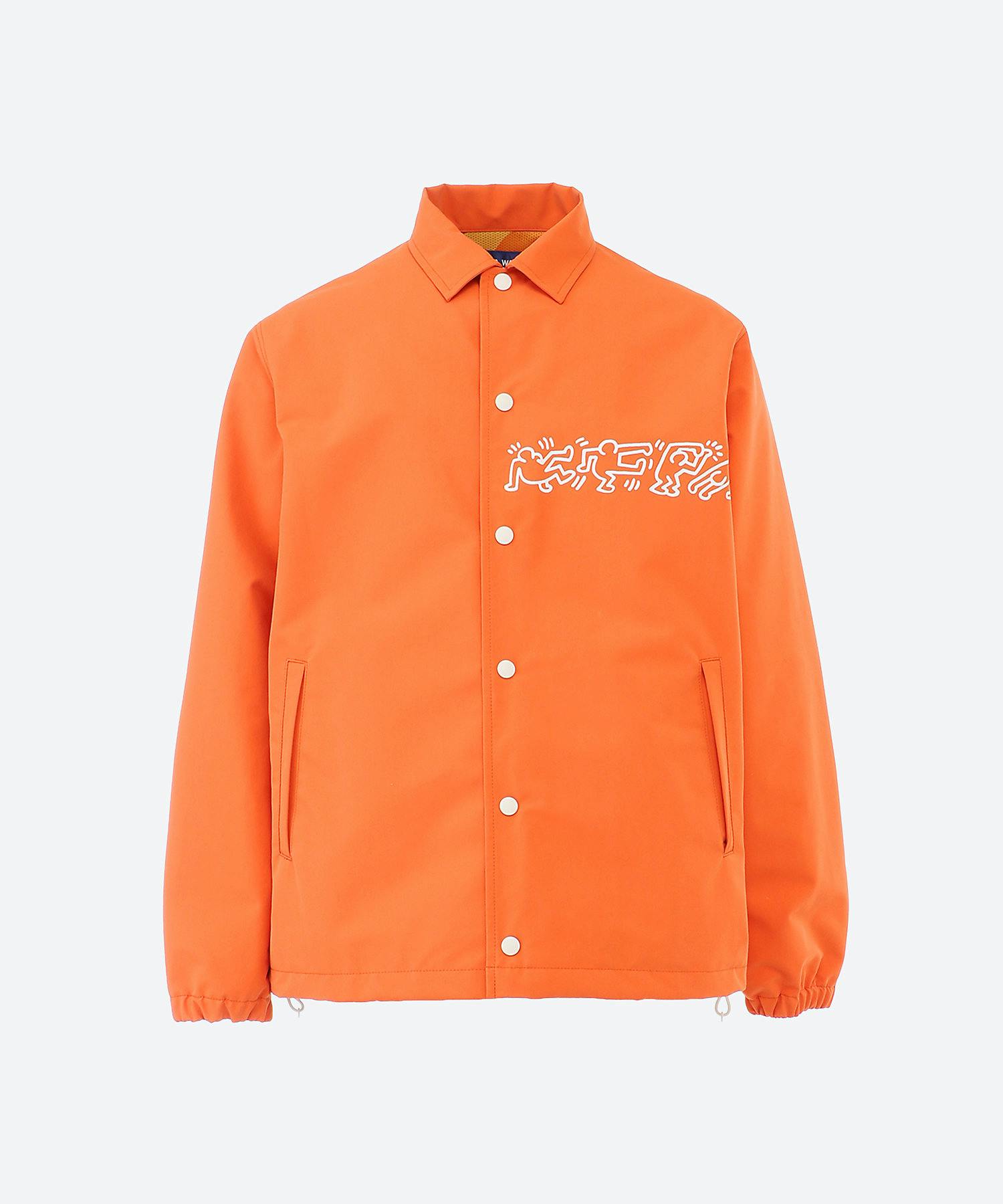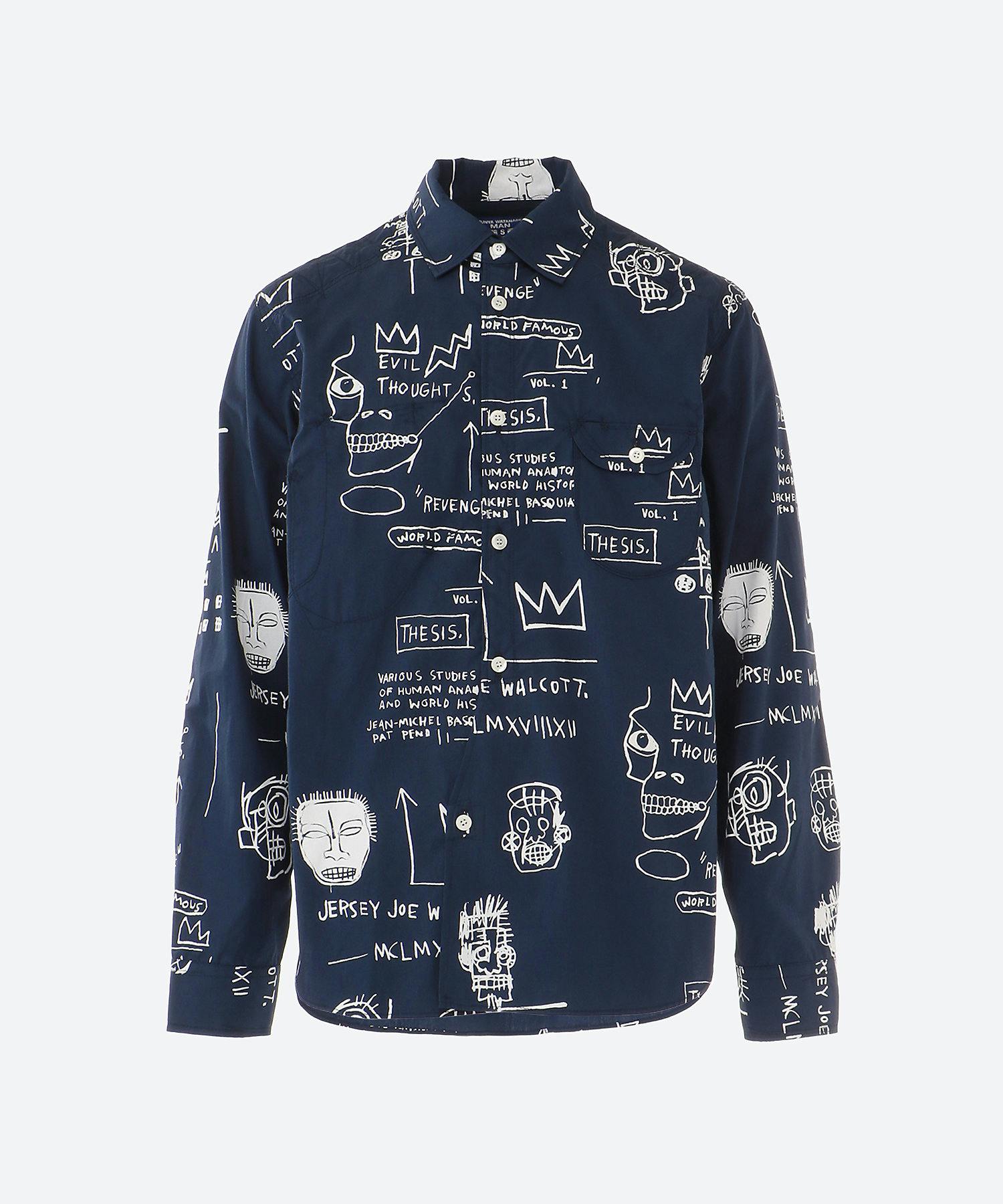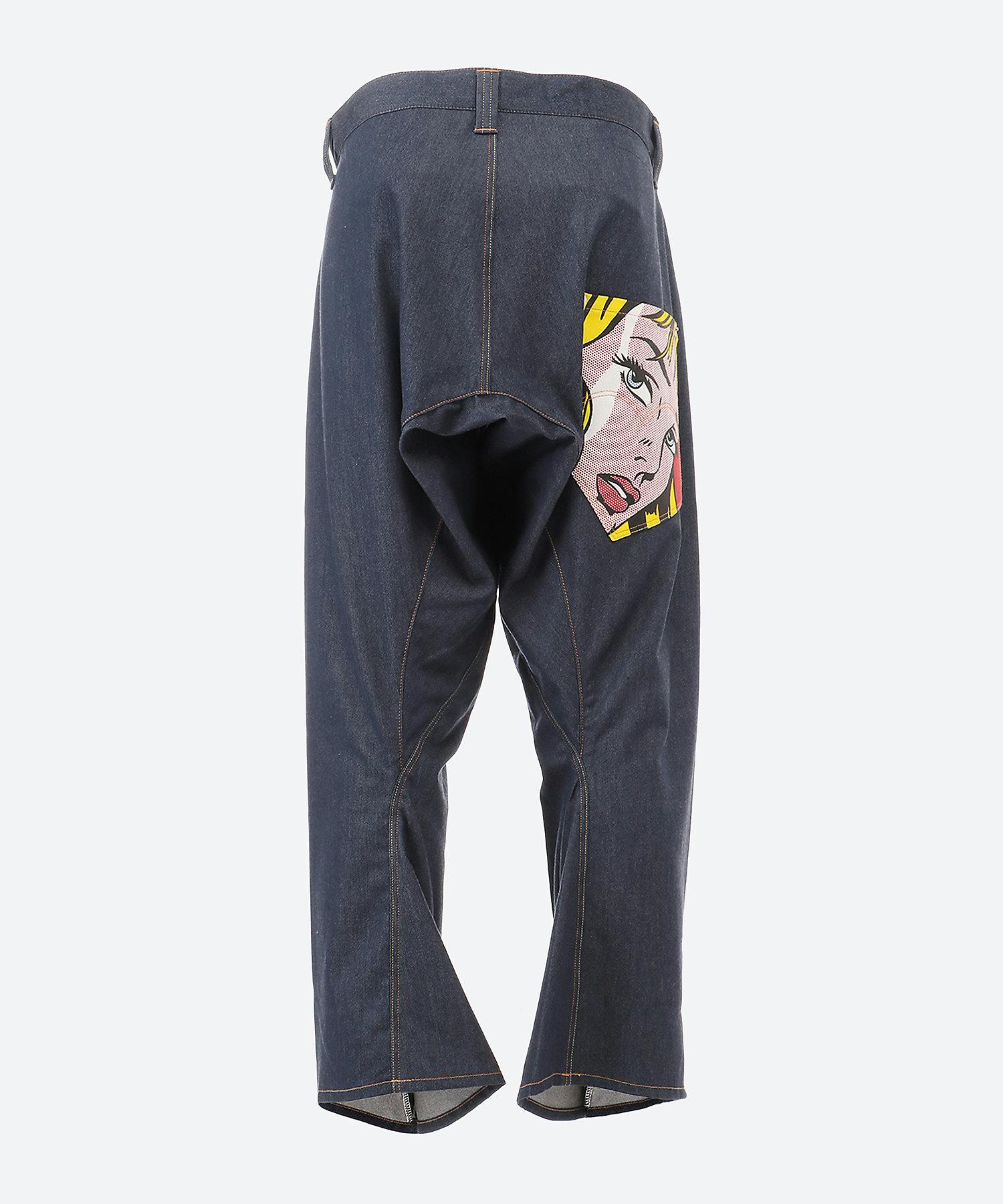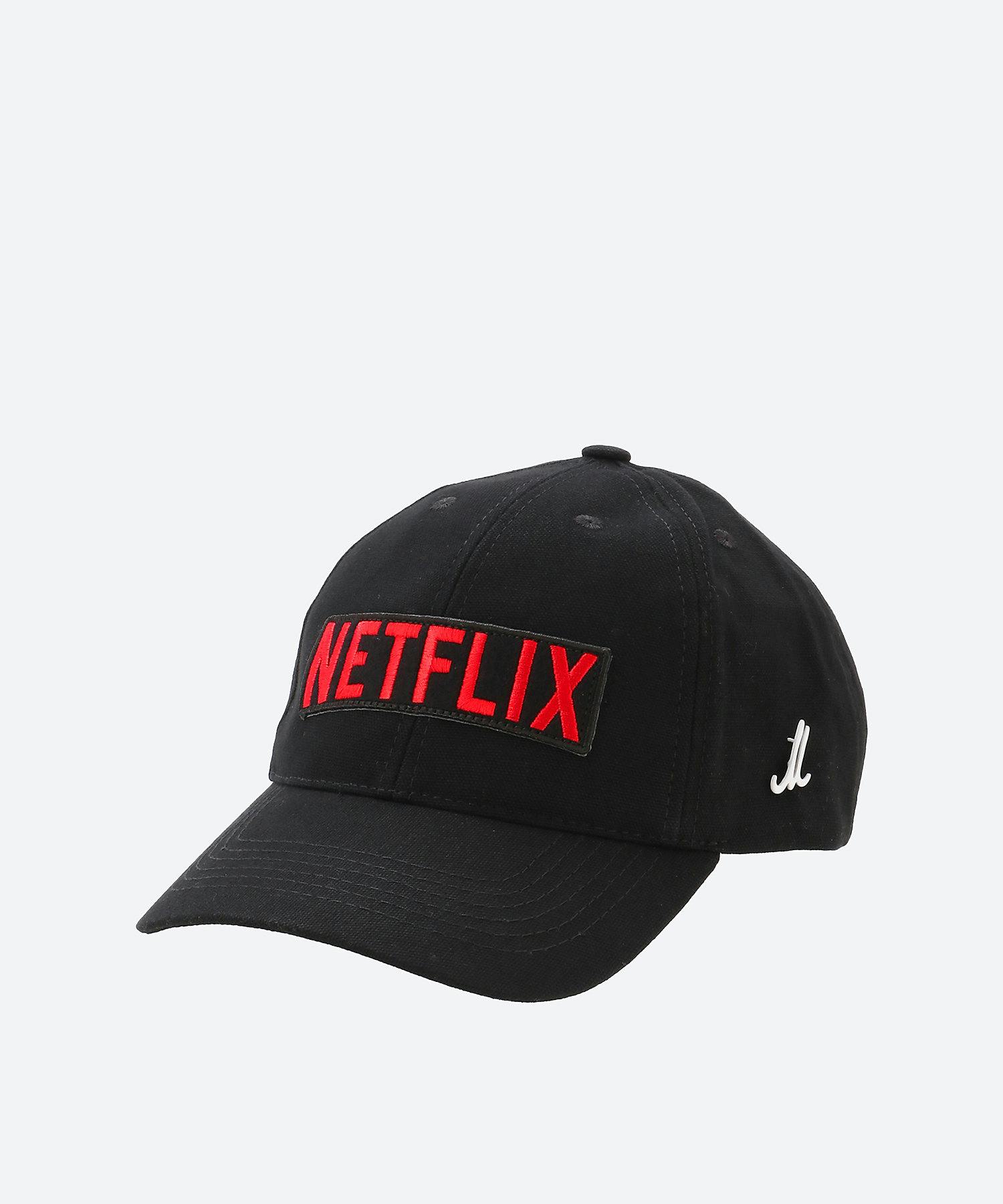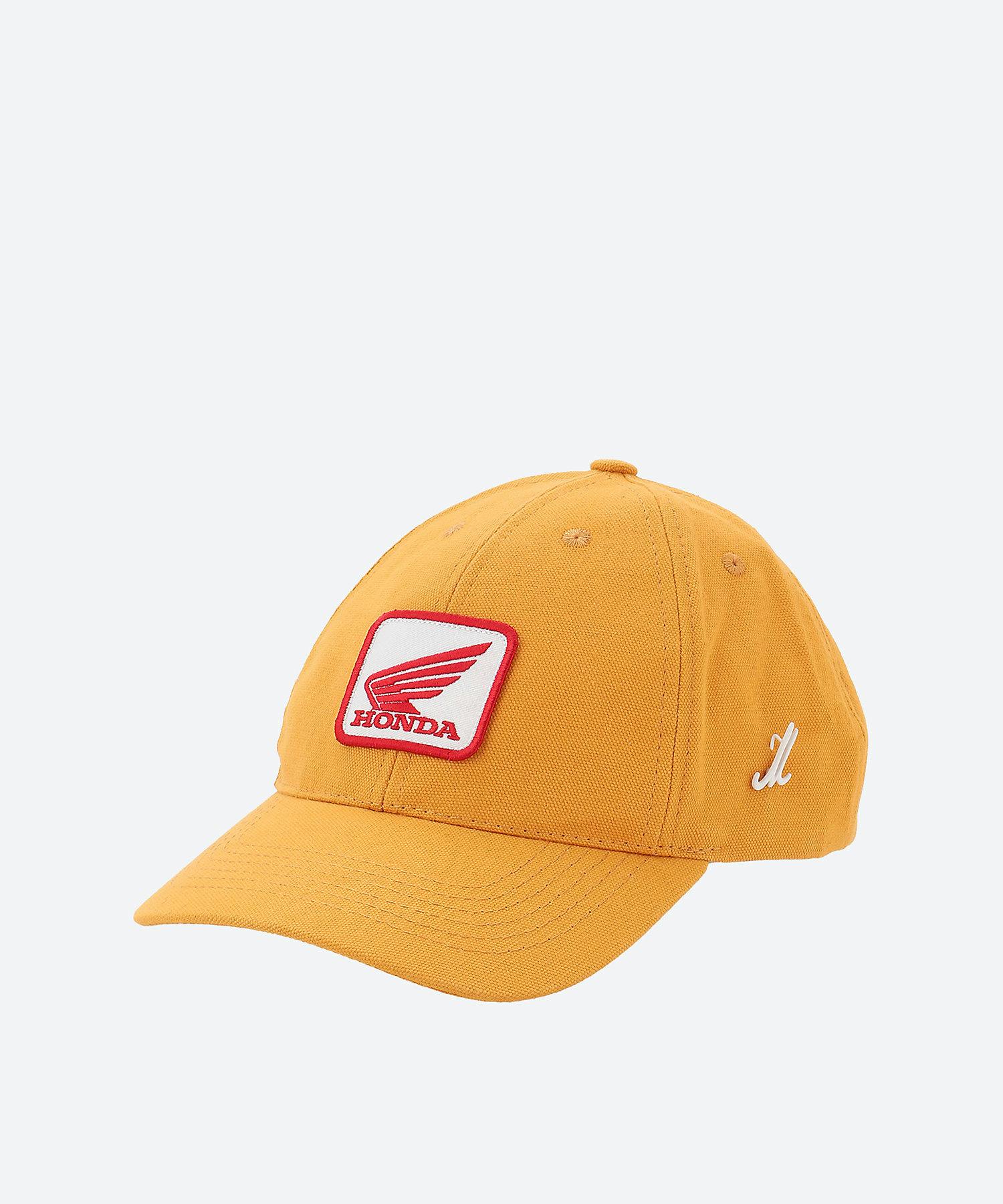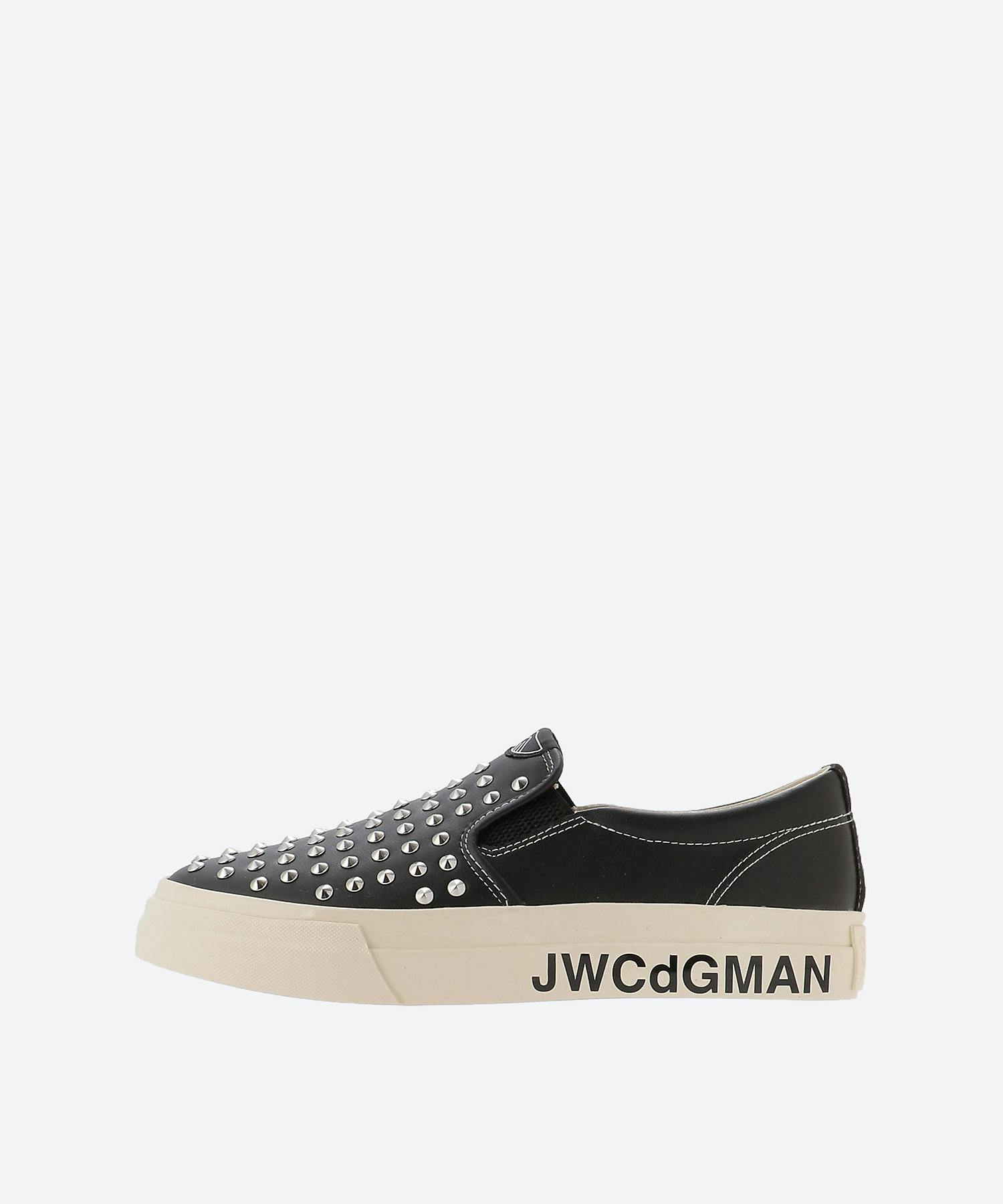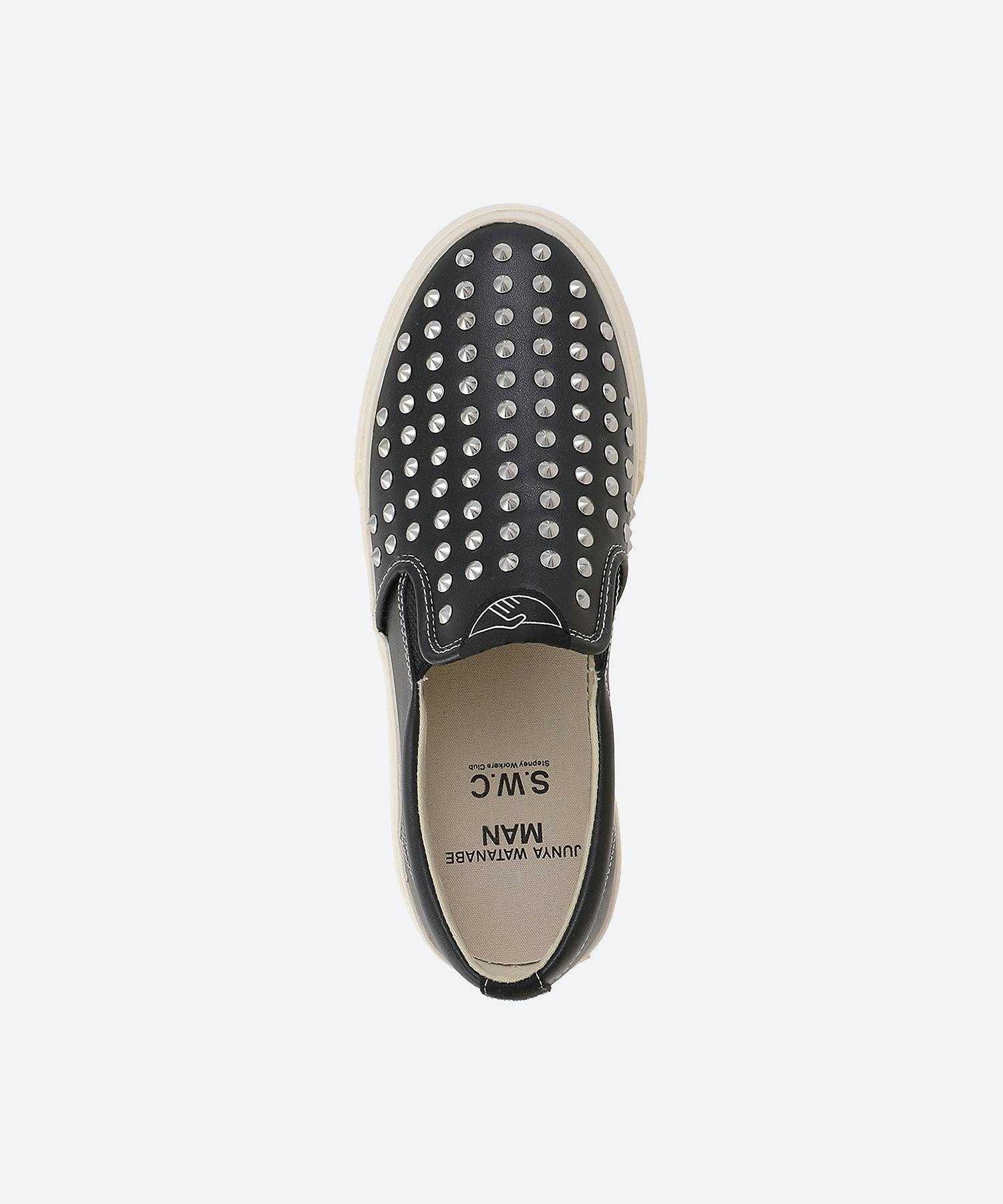 Thanks to stalwart Japanese retailer Mitsukoshi Isetan, we've got a closer look at some of Watanabe's SS23 collaborations, which reveals some key details about the new goods.
For instance, Watanabe's latest partnership with The North Face further distances itself from the backpack bags of yore by instead embracing some kitschy retro vibes.
These aren't mere stylistic retreads, though: Watanabe's checkered TNF parka is a new design, dubbed the "Be Free" jacket.
More obvious statement pieces include Brooks Brother blazers and crisp buttoned shirts sporting all-over patterns borrowed from some of the world's pre-eminent Pop Artists and their peers.
Basquiat's illustrations, Warhol's Marilyn and soup cans — it's all here. There are even Roy Lichtenstein and Haring works printed on the rear of some baggy Levi's Red jeans.
But perhaps the weirdest items are branded hats created by artisanal haberdasher Mühlbauer. Like Seil Marschall, Mühlbauer is over 100 years old and yet Watanabe has tasked it with handcrafting Netflix and Honda merch. Truly, there are no finer Netflix hats in the world.
This all preludes Junya Watanabe Fall/Winter 2023, which somehow delivers even more collaborative craziness. How crazy? Try Palace Skateboards, Inerraum, Oakley, and like a half-dozen New Balance shoes from Watanabe's COMME des GARÇONS HOMME sub-label.
That's what it takes to make an impression amidst the crowded landscape of collabs, and no one's better suited to the task than Junya Watanabe.
Shop our favorite products