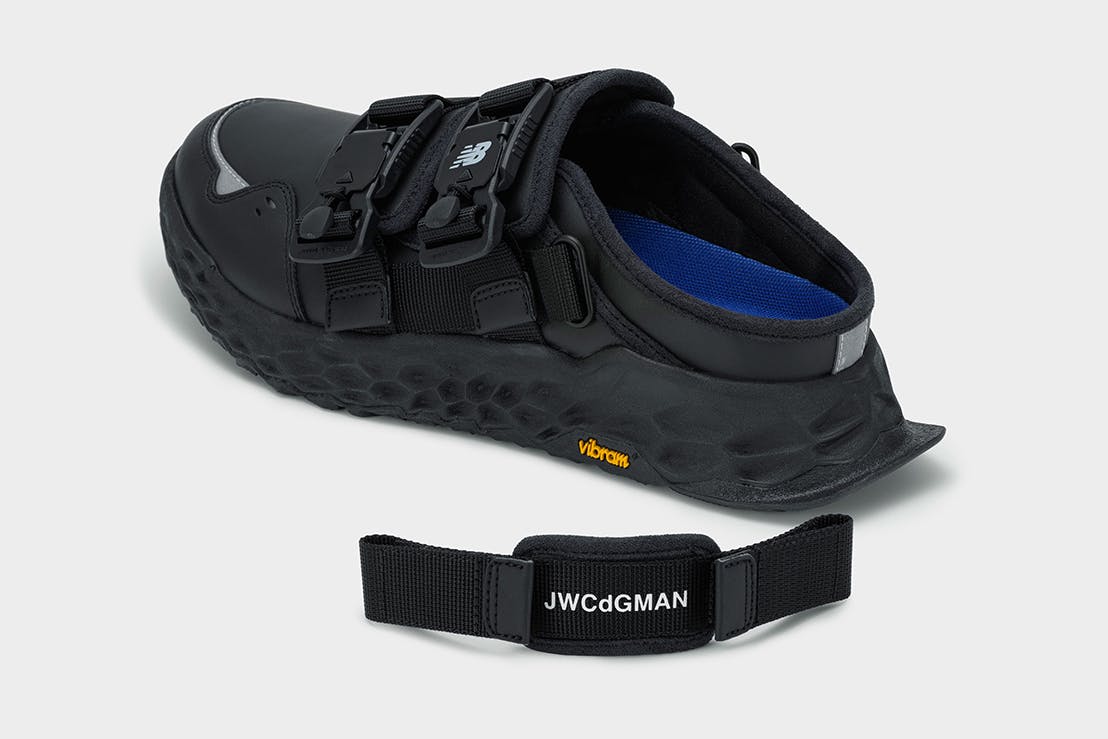 The Niobium Concept 2 shoe is one of the wilder models to emerge from New Balance's Tokyo Design Studio imprint, boasting zero laces, a chunky Vibram sole, and a removable heel strap that converts the sandal into a mule and vice versa. All it really needed was a new look and that's where Junya Watanabe comes in.
In fact, these Niobium sneakers were first seen as part of Junya Watanabe MAN's Spring/Summer 2023 collection, where they were nearly lost amidst a sea of standout collaborations with the likes of Andy Warhol, Coca-Cola, and Netflix (!).
They weren't even the only New Balances on display: Watanabe is also dishing collaborative NB RC30, 327, and Numeric sneakers in due time.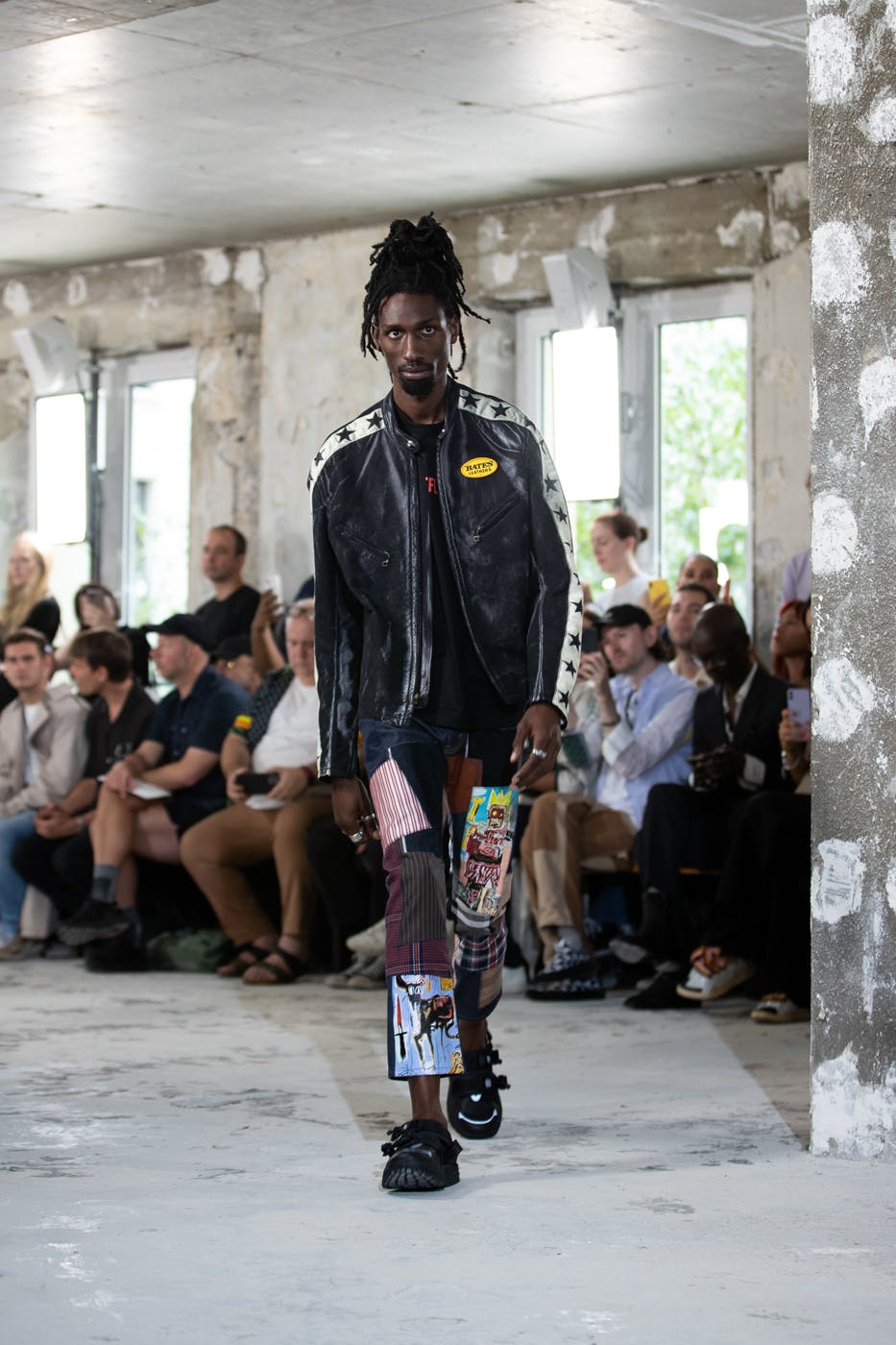 But, for now, we've got Watanabe's take on the Niobium Concept 2 and I daresay he's taken a great shoe and only made it better.
It's funny because Watanabe prefers "boring" collaborations that look almost identical to conventional products — his landmark The North Face outerwear is the exception, not the norm.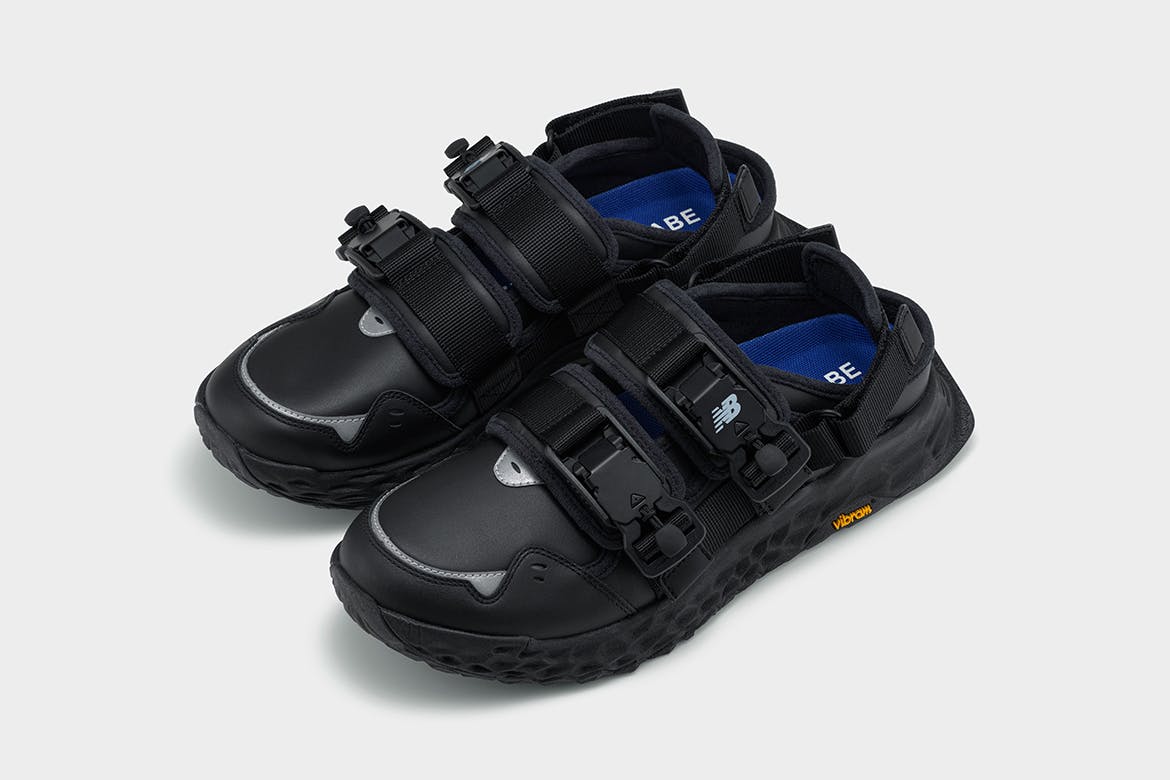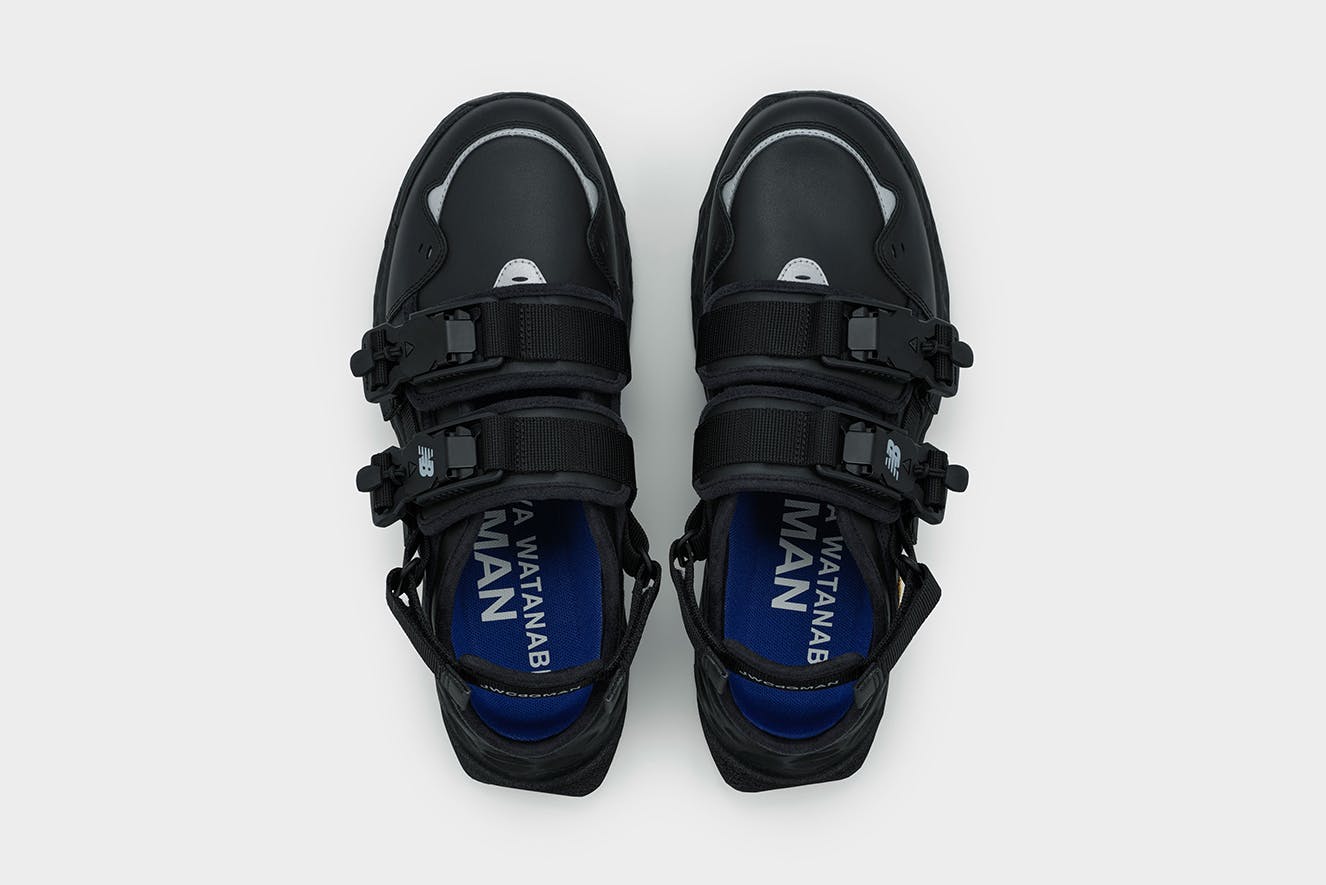 I'd argue that he did the Niobium a service by making it pretty understated, though. Though I dig the comparably graphic hues that the shoe wore when it first released last year, I have to admit that Watanabe's muted black leather makeover is a big upgrade.
It emphasizes the perfectly unsimple design and lets the shoe speak for itself. What more could you want?
Available for ¥64,900 ($450) from October 1 in Japan and shortly after at international Dover Street Market and COMME des GARÇONS stores, Watanabe's Niobium Concept 2 is a marked improvement over the super normal New Balances he issued for Fall/Winter 2022, though it's odd that a Spring/Summer 2023 shoe will be sitting on shelves alongside current season fare but, hey, who am I to question the methods of the master.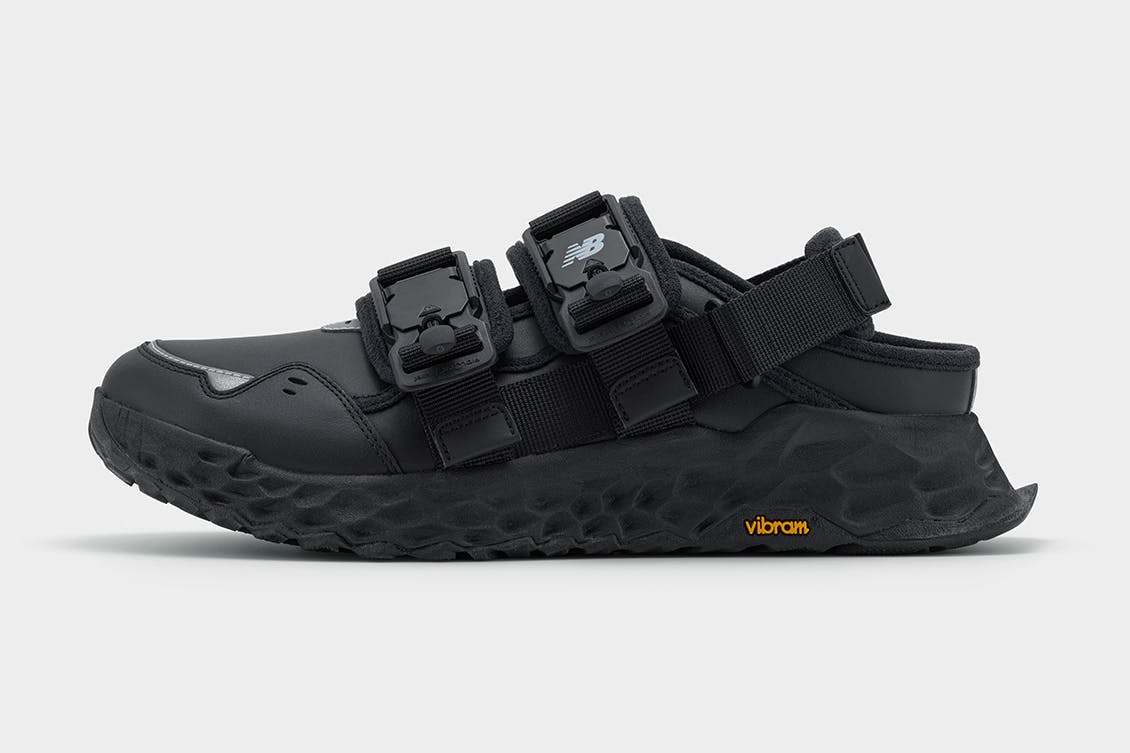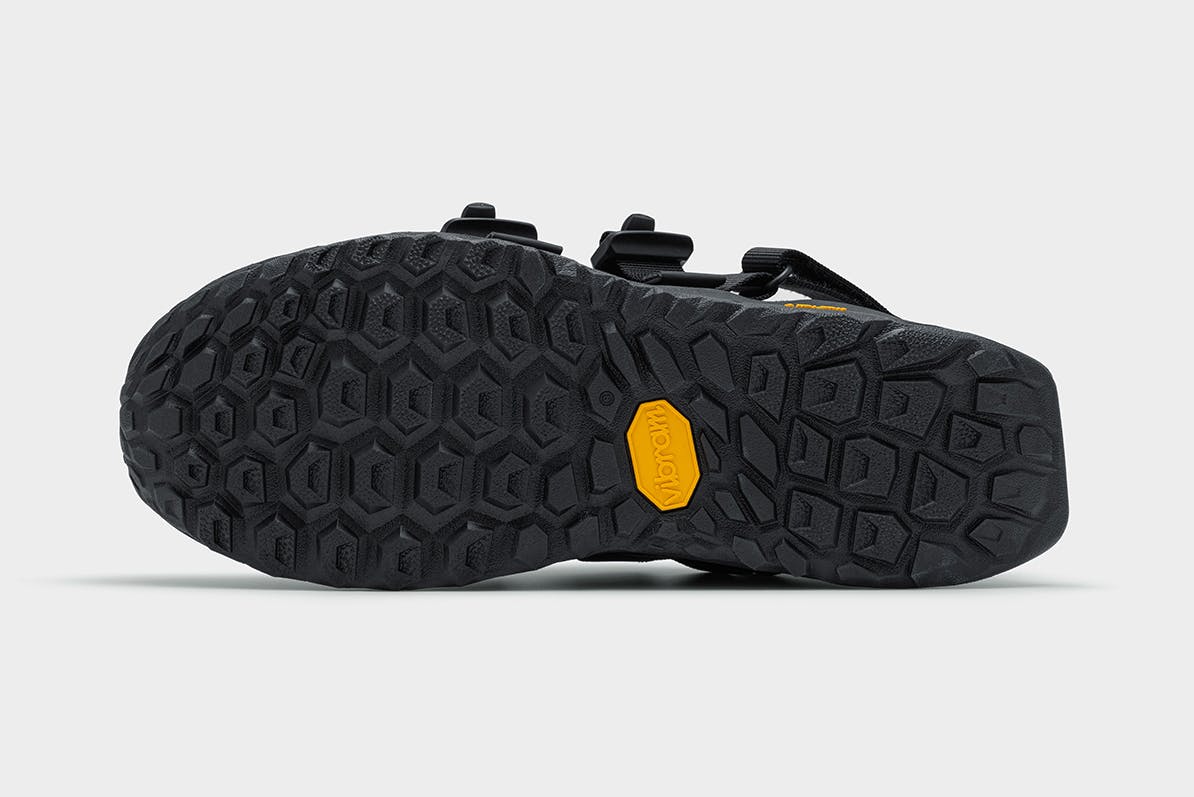 Also, though I don't think there's such a thing as too much New Balance either way, it's nice to see Watanabe celebrate an underrated silhouette rather than mine the same 900-series runners that so many other labels are currently collaborating on.
Not really a complaint, mind you, just a call for more folks to dig through New Balance's archive for some unsung heroes.