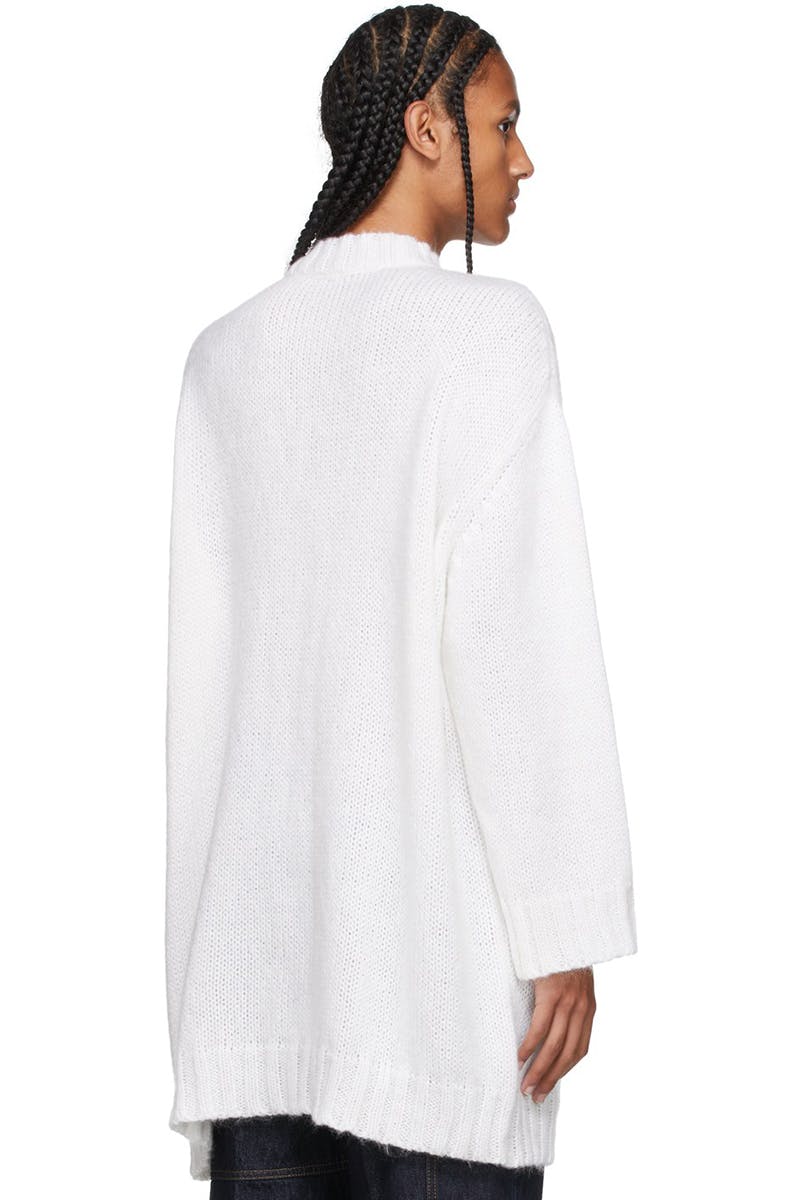 Brand: JW Anderson
Season: Fall/Winter 2021
Buy: SSENSE for $1750
Editor's Notes: Recent JW Anderson collections have epitomized brand signatures, like artist collaborations and those chunky chain loafers, but they've also introduced a tasty new angle to Anderson's apparel: fruits and veggies. Fall/Winter 2021 was really Anderson's first major garden exploration, incorporating aubergines, peaches and plenty of other healthy (and suggestive) goodies into his menswear lineup, but a new sweater design really steals the show.
Anderson's new offering incorporates thematic prints and hardy workwear but the Italian-made radish sweater kicks things up a notch.
Cut from a stretchy mohair blend, the pullover is quintessential JW Anderson at first blush. Its oversized cut is typical of JWA and though his more graphic sweaters have proven especially popular in recent years, he often issues single-tone numbers in seasonal collections.
The real draw is the four crocheted radishes that grace the garment, attached to its loosely woven form by oversized silver safety pins. The radishes can be removed or rearranged as the wearer desires. Perhaps JWA will also offer an entire farm's-worth of pinned produce that can be mixed and matched, further demonstrating the designer's knack for must-have accessories.
This isn't the first time that Anderson has taken cues from gardener style but it is demonstrative of the brand's move to more laid-back silhouettes following Spring/Summer 2021. Therein, JWA dabbled with formal tradition and loosened up some loungewear but FW21 amps up the fun (and food) factor. Given the world's many very real stressors, we welcome a bit of whimsy.