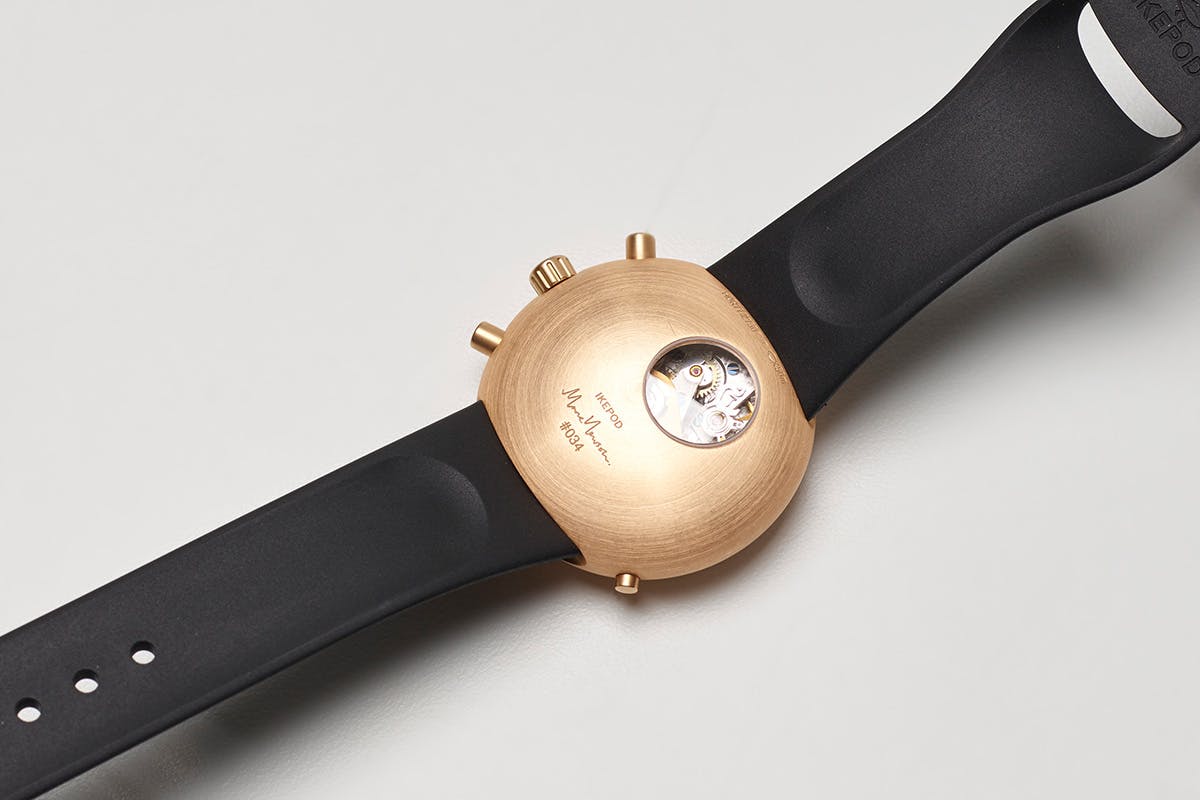 Whether it's a Cartier Crash or 18-karat Apple watch, Kanye West has always been a guy who appreciates a good timepiece. But there's one 'Ye holds a fondness for more than most, and it's soon going up for auction in Chicago.
As Highsnobiety watch expert Tony Traina writes for his Rescapement newsletter, the Ikepod Hemipode will go on sale this week, June 10, courtesy of Wright auction. It was back in 2019 when West confessed his love for the watch during a conversation with former GQ creative director Jim Moore, saying: "The founder of Swatch said, 'A watch isn't a watch unless it's round.' So I cornered Jony Ive and Marc Newson at the Met Ball to accost them about the Apple Watch not being round. Because the Ikepod is my favorite watch and Marc Newson designed it and the band is the same band."
As West mentions, Newson was the design brains behind the Apple Watch, and its similarity with the Ive — from dial to strap — is fairly evident. If you cast your mind back a couple of years ago, we saw the watch peeking out from underneath West's leather Dunhill blazer at the Vanity fair afterparty.
Ikepod was founded in 1994 by a Swiss businessman who hired the legendary Newson to oversee design. As Traina explains, the model at Wright is a Hemipode Chronograph powered by a Valjoux 7750 movement, which is slightly different from the one West wore.
"The Hemipode is such a playful design you almost forget you're handling a huge chunk of 18kt rose gold," continues Traina. "You're immediately reminded of the Apple Watch once you strap it on, the most recent horological object that Newson assisted in designing. The rubber strap is the same as Apple's, with the clasp intelligently designed to hide underneath the strap. But the rest of the experience is much more luxurious than strapping on a smartwatch. The gold case is heavy, the rubber strap feels more robust, the movement uses high-quality components that you can peek at through a window on the case back."
Estimated to fetch between $10,000 to $15,000, find out more about the Ikepod auction here. Also be sure to follow Tony over at Rescapement.