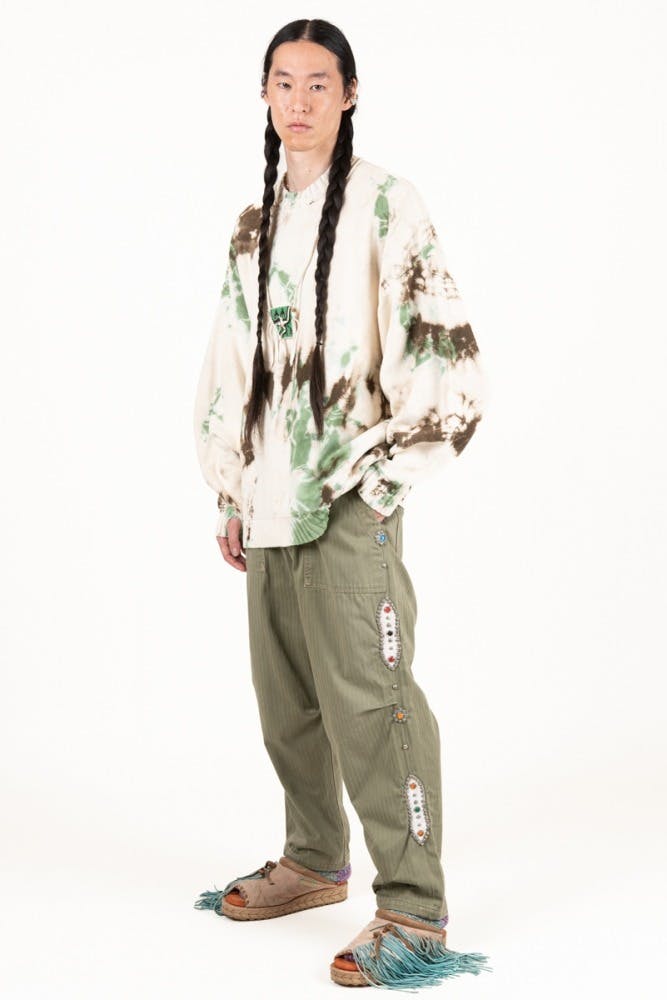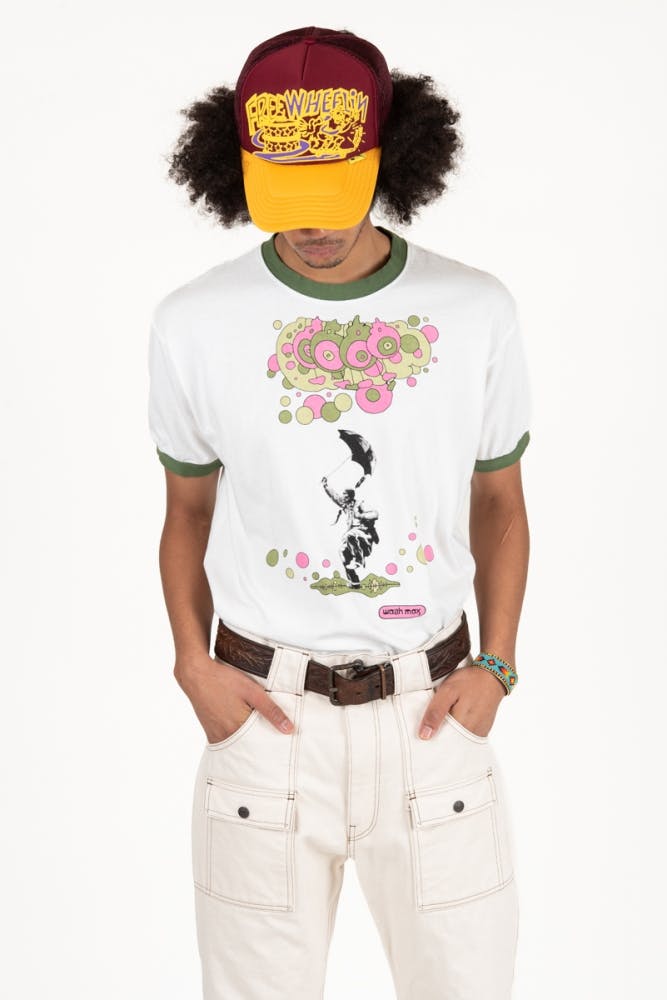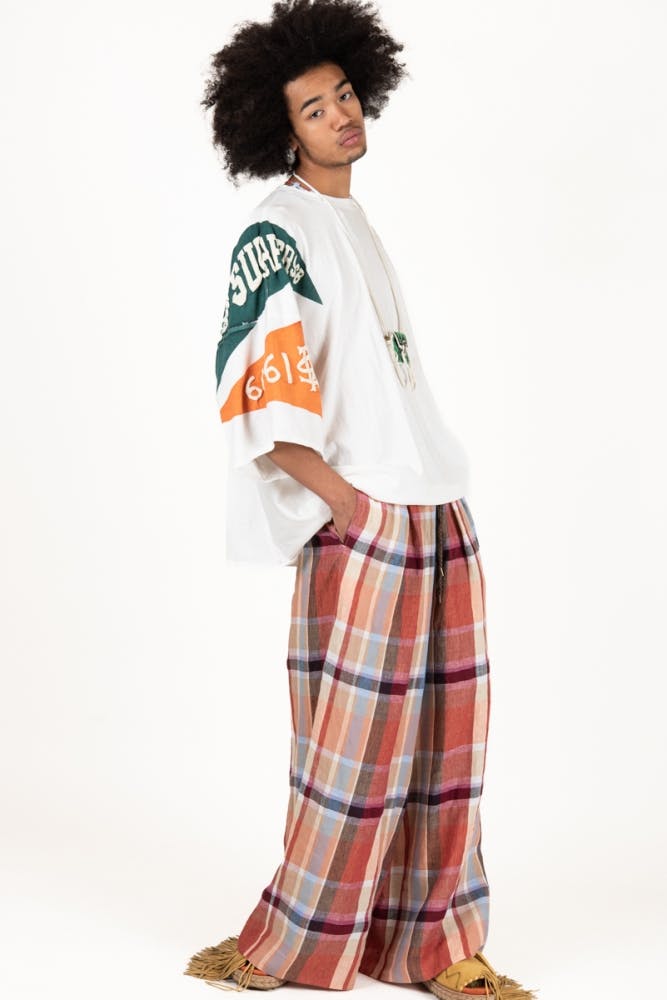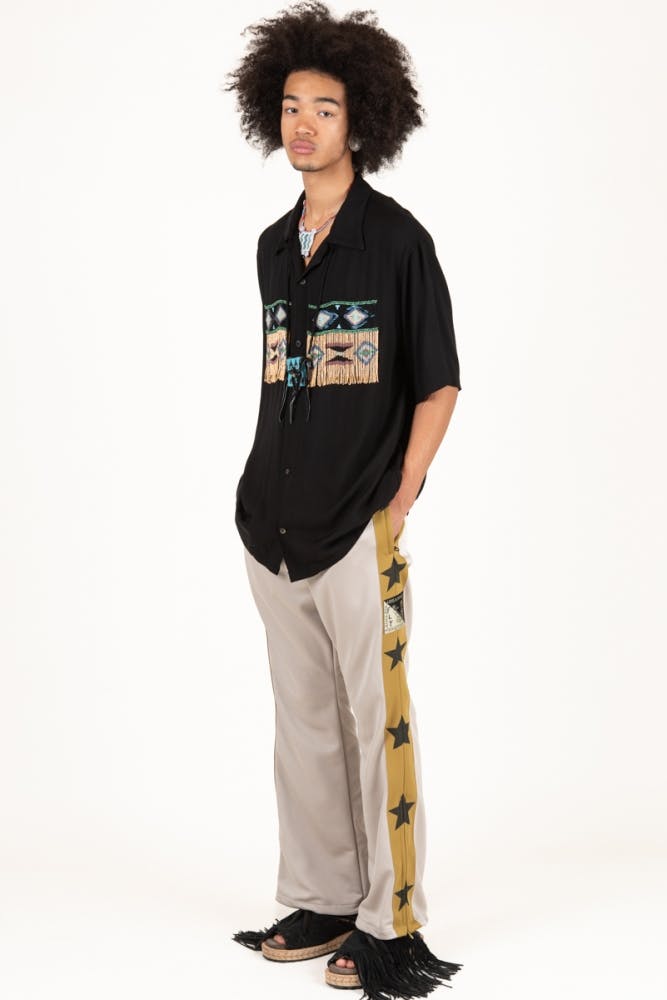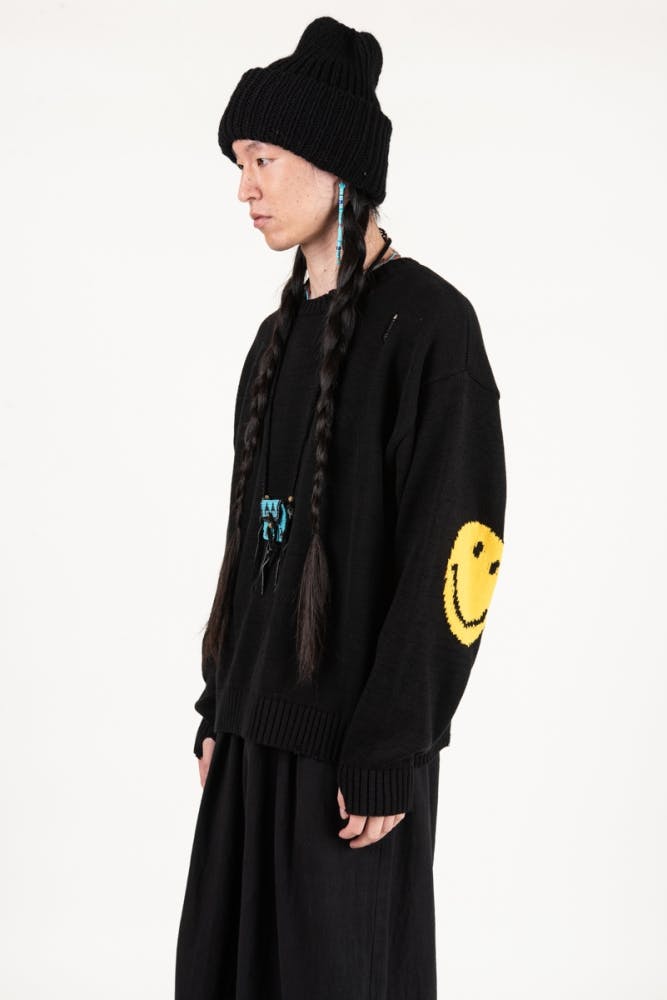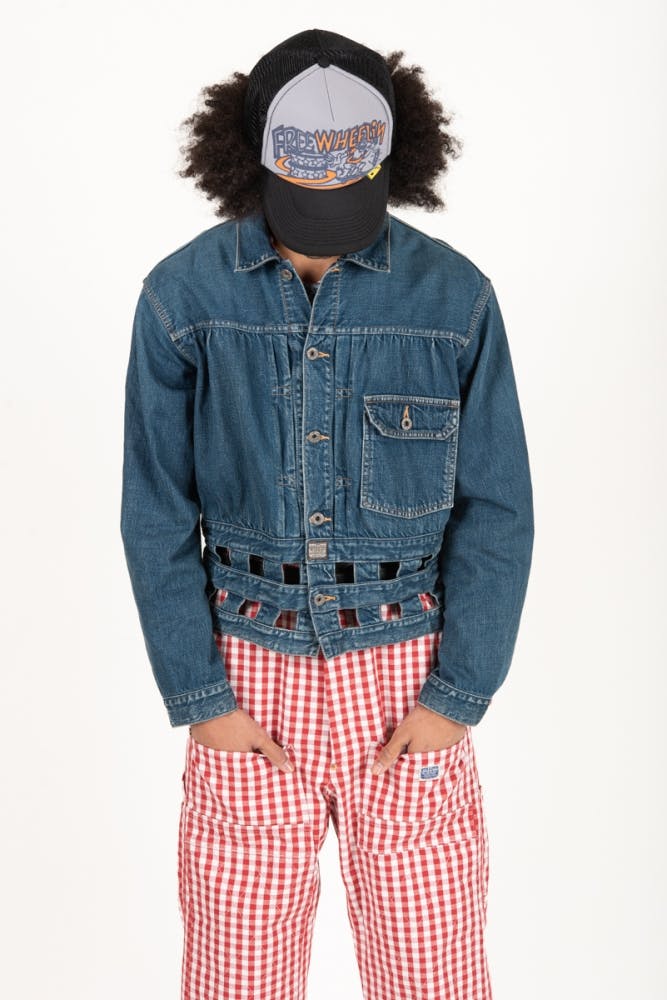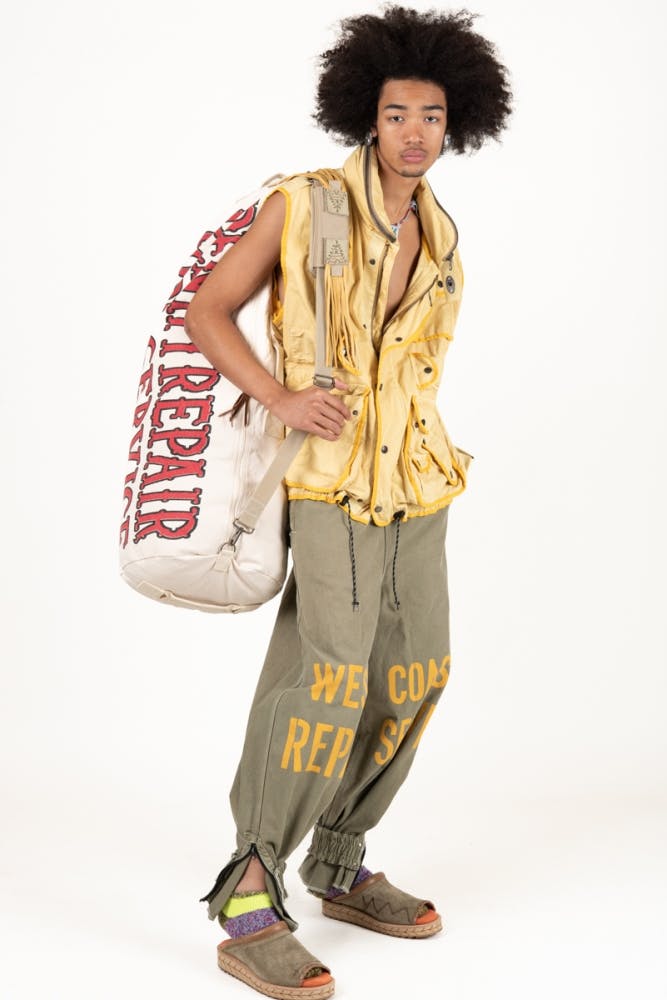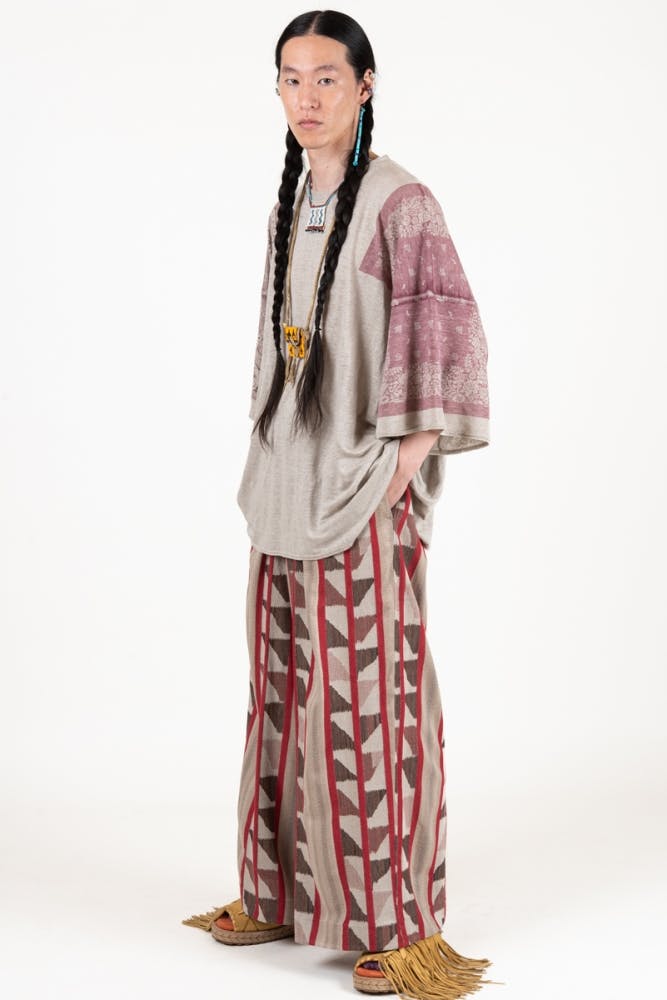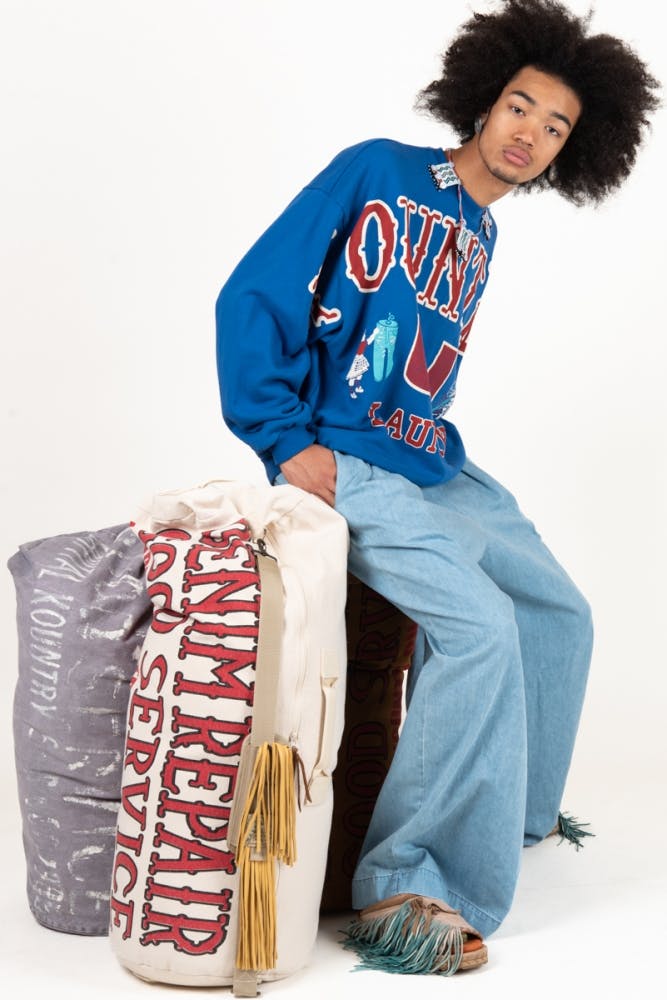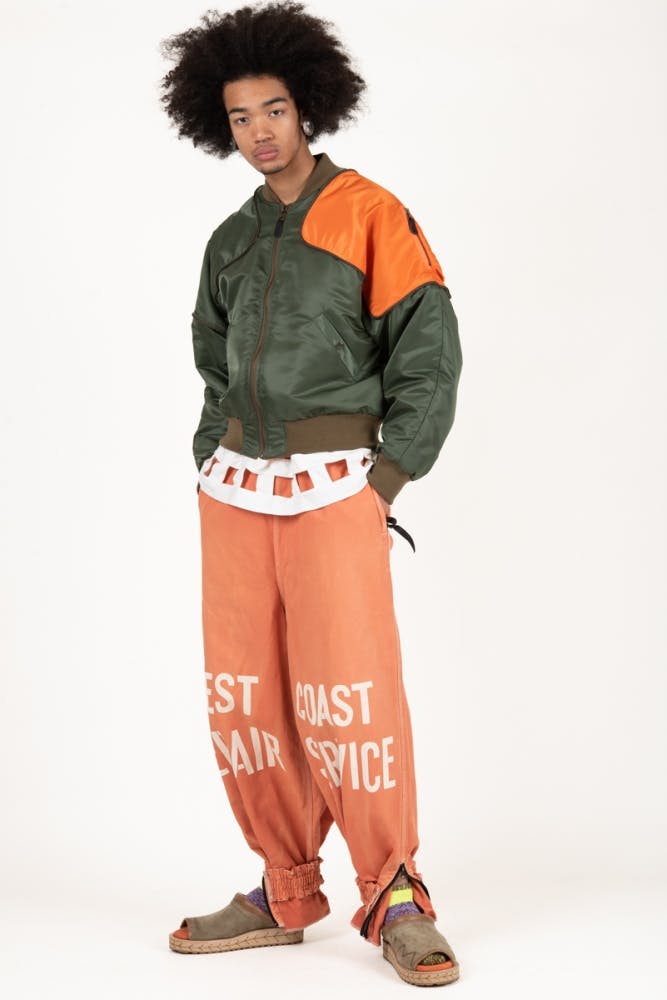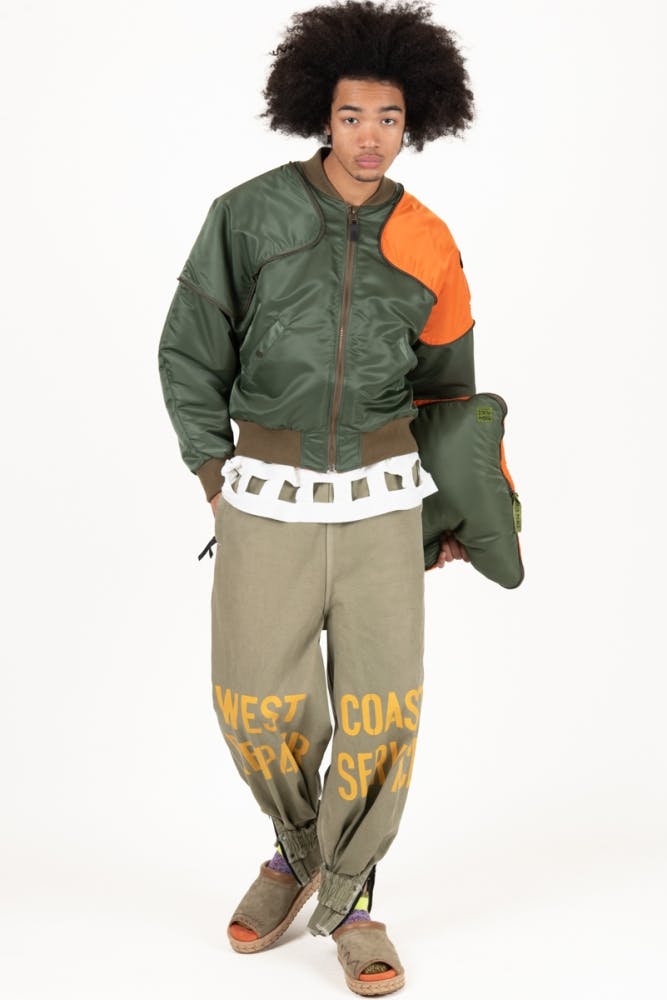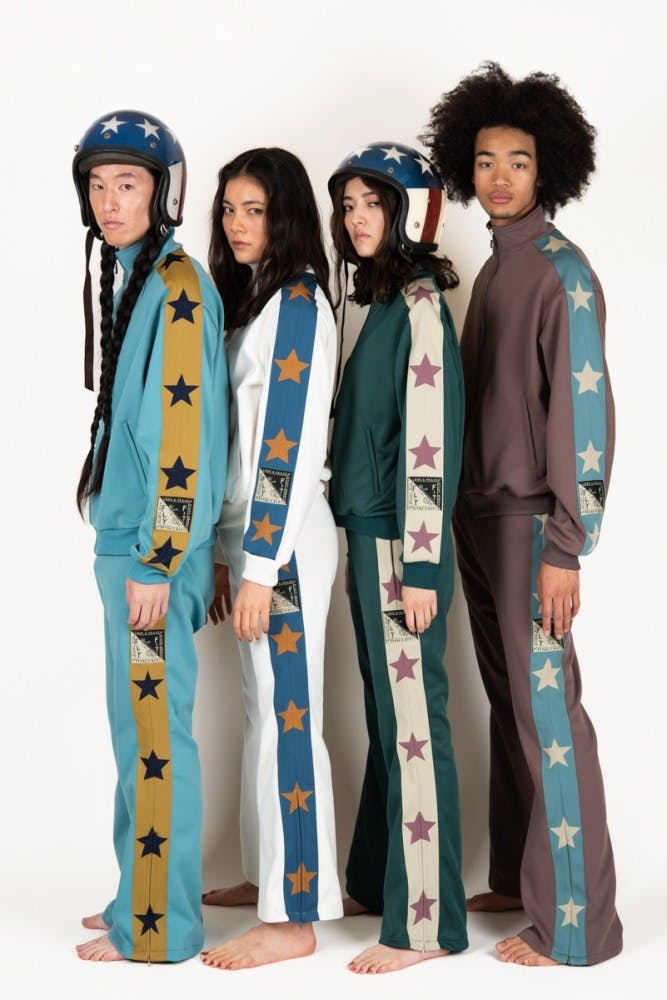 Brand: Kapital
Season: Spring/Summer 2022
Buy: Kapital's web store, stockists like Mannahatta, Blue in Green
Editor's Notes: Few Japanese brands demand less of an intro than Kapital. The experimental denim company is one of the country's hottest fashion exports and Spring/Summer 2022 only sees the brand flexing its stylistic muscles.
Kiro Hirata, the overseer of Kapital as we know it, doesn't believe in too much of a good thing, preferring to embrace a proper kitchen sink approach.
His creative direction of the brand basically sees Kapital cranking out immense seasonal collections abetted by frequent drops and one-off items, incredibly high-frequency output considering that the company is relatively small.
Though its FW21 collection was compromised due to its "Free Tibet" sentiment, which proved controversial among Chinese netizens, Kapital is bouncing back in a big way for SS22.
You've got everything that a Kapital fan could ever want, from playful slogan trucker hats ("FREEWHEELIN'") to animal-patterned aloha shirts to more flared patchwork jeans.
Trying to break down a Kapital collection into base descriptions is a fool's errand. I mean, this huge drop is merely the first part of the season.
It's got everything from suits to Coogi-inspired sweatsuits covering basically every angle. Familiar Kapital motifs — Ashbury tie-dye, hand-stitched denim, smiley face prints — mingle throughout with new pieces, including pieces printed with stars à la Evel Knievel, denim garments with square cut-outs and chunky wooden slide sandals that recall visvim's Christo Shaman-Folk.
Like past Kapital collections — which all boast evocative names like "PEACE PILGRIM" and "FLARE STAR" — SS22 remains firmly entrenched in hippie culture but doesn't limit itself to referencing only the Summer of Love (though there is indeed at least one clear Woodstock riff).
For instance, alongside fairly conservative double-breasted blazers and palm tree-printed denim jackets, witness the transforming bomber jackets from FW21 and ballooning trousers inspired by military mailbags.
Alongside the more imaginative items, also expect Kapital to issue a steady stream of comparatively conventional items — like its signature Century Denim — all season long at its Japanese stores and international stockists beginning January 2022.