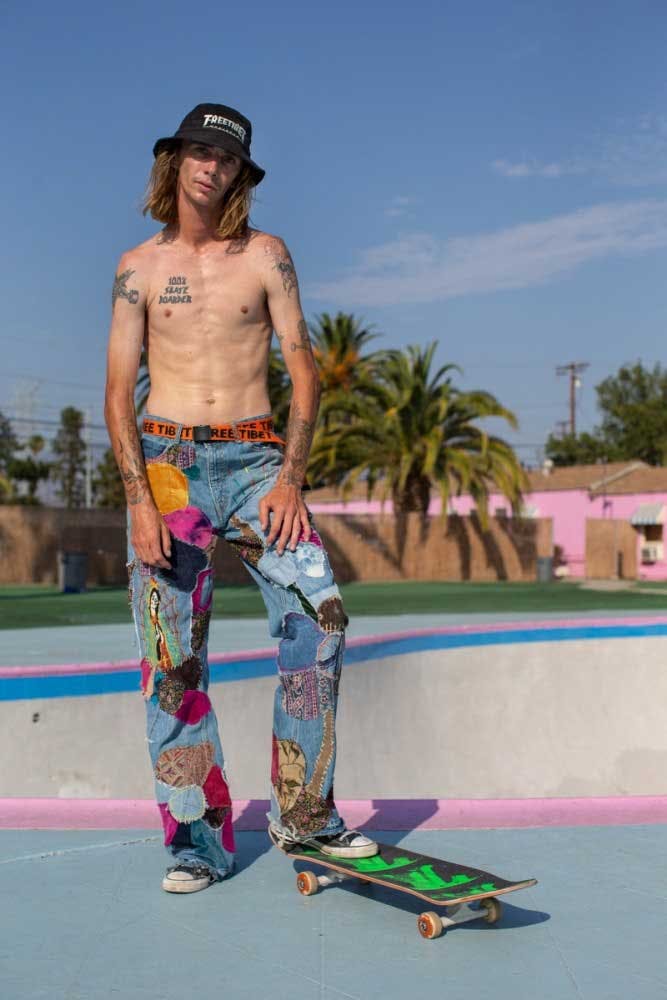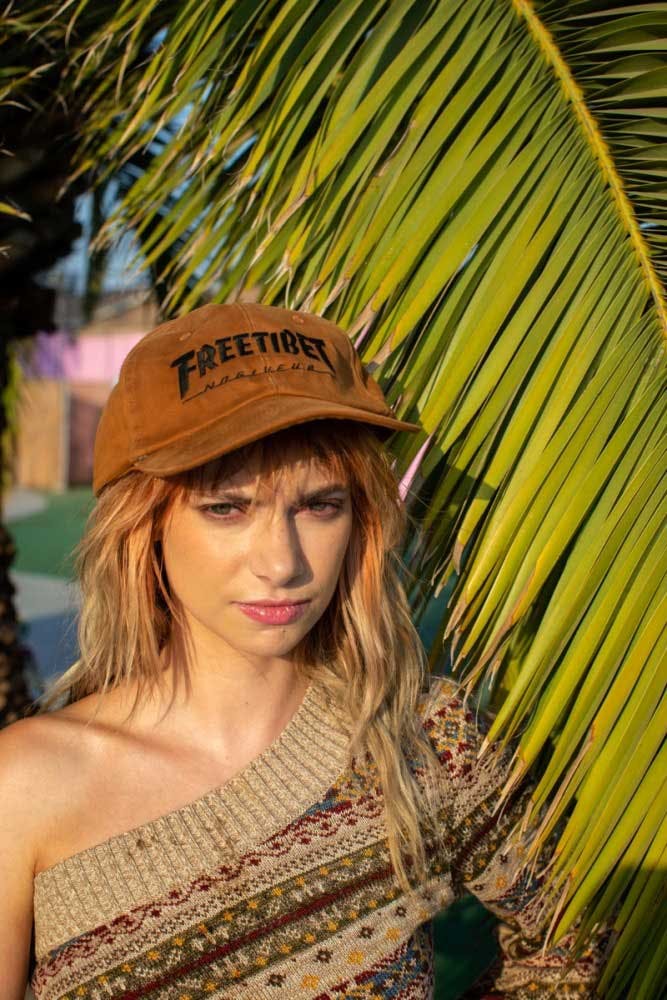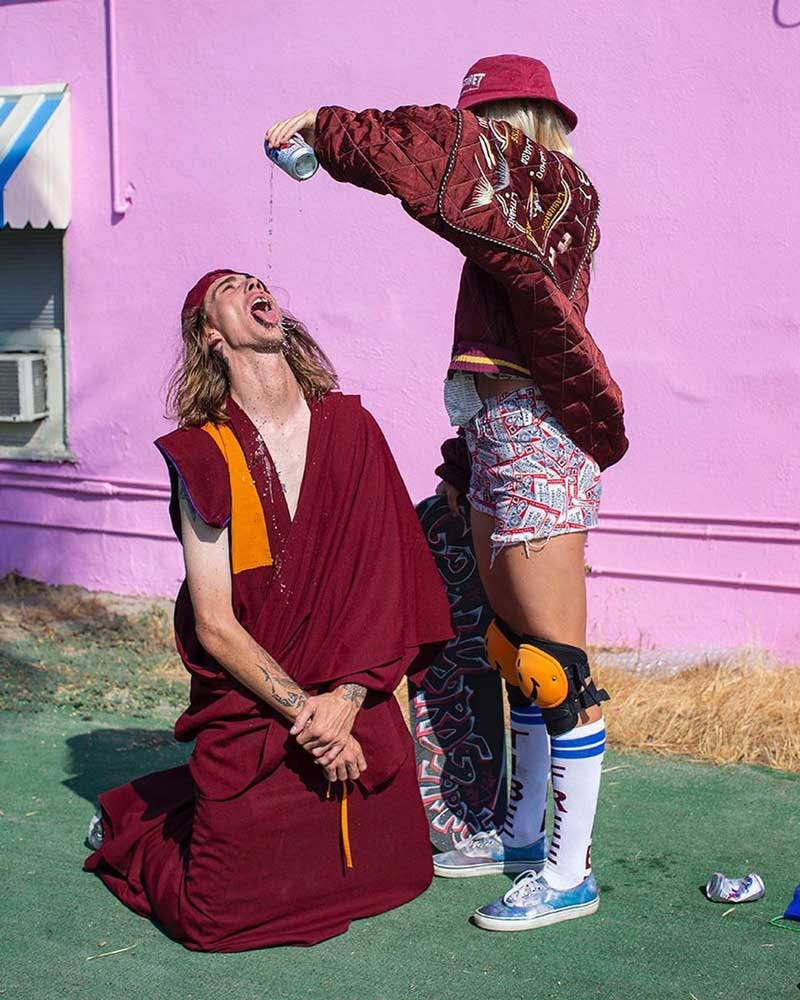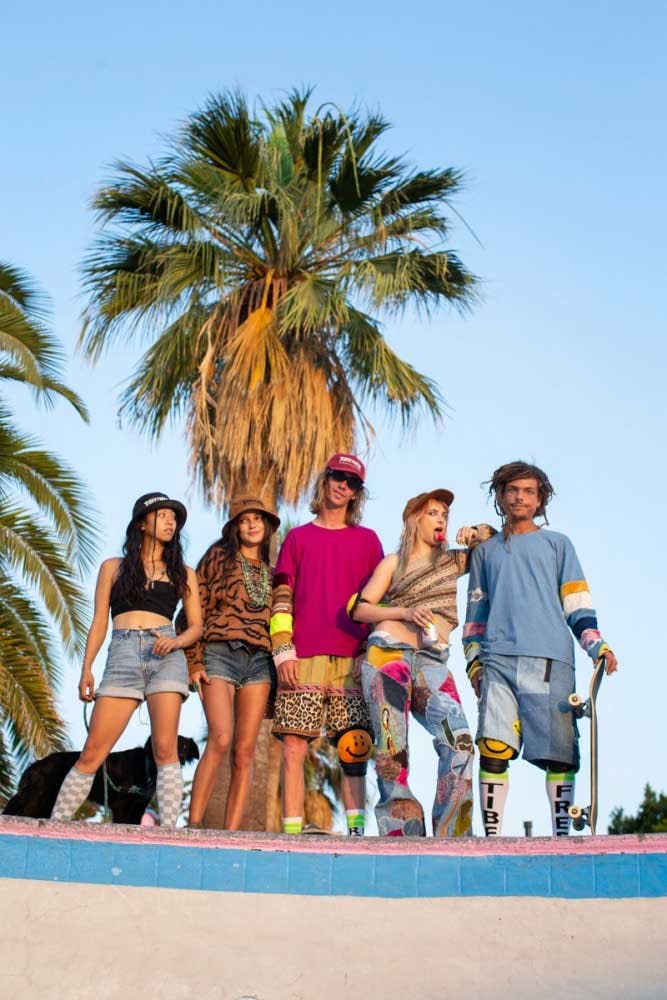 When fashion brands wade into China, controversy follows. The country's rapid industrialization in recent decades has engendered a new consumer class eager to spend on luxury goods and many international brands have rushed to capitalize. Unsurprisingly, this expediency has led to plenty of well-documented blunders but the latest controversy involves niche Japanese label Kapital, rather than a giant fashion house or racist designer.
Kapital has been around since the '80s, but really found its niche in the early 2000s when the founder's son, Kiro Hirata, amplified the brand's stylistic cues. Under Hirata's purview Kapital shifted from denim-centric workwear to anything-goes fashion within a decade. By 2021, Kapital has become an international institution, beloved by the indigo-obsessed, streetwear-leaning youth, and plenty of celebs.
Perhaps the label's most coveted work is produced by Kapital Kountry, a sub-label that delivers an expansive and unseasonal collection of hand-stitched garments and quirky one-offs. The latest Kapital Kountry catalogue, "freewheelin' KAPITAL ism," debuted on June 23, but instead of simply garnering kudos for its cheeky fare, the imagery immediately set off a mini firestorm.
Shot by longtime Kapital photographer Eric Kvatek, the collection features plenty of classic Kapital bits — boro-stitched jeans, smiley face T-shirts — worn by white Californian skaters and exotic dancers. Not a big deal, except for the "FREE TIBET" and Dalai Lama prints that grace many of the Kountry jackets, shirts, and socks. It wasn't particularly thoughtful to style some of the models in Buddhist robes, either, but those graphic accents really stirred the pot.
Most likely, Kapital included the verbiage as an apolitical ode to Tibetan Freedom Concerts, given its frequent musical references and otherwise ambivalent stance on comparable hot topics. However, the verbiage was interpreted as an insult by many Chinese netizens.
Tibet's sovereignity is still frequently debated: Free Tibet supporters assert its independence while the People's Republic of China claims Tibet as an inherent Chinese asset. To further complicate the issue, Xi Jinping only just visited Tibet last week, the first sitting Chinese President to do so in three decades.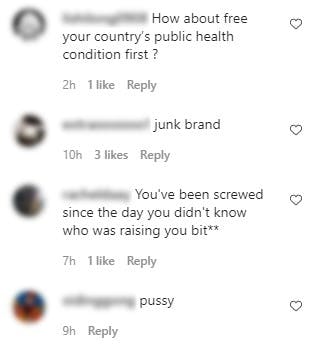 The strained relationship between China and Japan only complicates matters, as made clear by the many Chinese commentators that took the perceived slight very personally.
Normally, Kapital receives less than 50 comments on its Instagram posts; its latest uploads have hundreds, even thousands, from angry Chinese respondents.
Irate Instagram Stories and comments ranged from broad exclamations of hatred to Chinese-language insults to "Free Japan." More egregious retorts saw users uploading and tagging Kapital in graphic imagery of Hiroshima and Nagasaki atomic bombing victims.
Chinese rapper and Higher Brothers member Psy.P also weighed in, posting an image with Chinese text that translates to "Get out of China." Elsewhere, users on the Chinese predecessor of TikTok, Douyin, posted videos wherein they cut up their Kapital garments in protest.
This is hardly Kapital's first brush with controversy. In late 2019, its "Kapital Kung-Fu" Kountry collection spurred some Chinese ire with mocking representations of martial arts.
Kapital normally responds to this kind of digital outrage with silence, ignoring the outcry until it fades away. This time, however, Kapital took the unusual step of deleting the offending Instagram posts, leaving only a video of the Kountry shoot on its main Instagram page. The entire editorial is still on Kapital's website, though it's been taken off the front page.
Sensitivity over the One China policy has rocked many fashion brands, including Japanese designers who supported 2019's Hong Kong protests.
Life goes on, though: Kapital hasn't reuploaded its controversial editorial imagery on Instagram, but the brand has begun posting about its product again, with nary a detractor in sight.