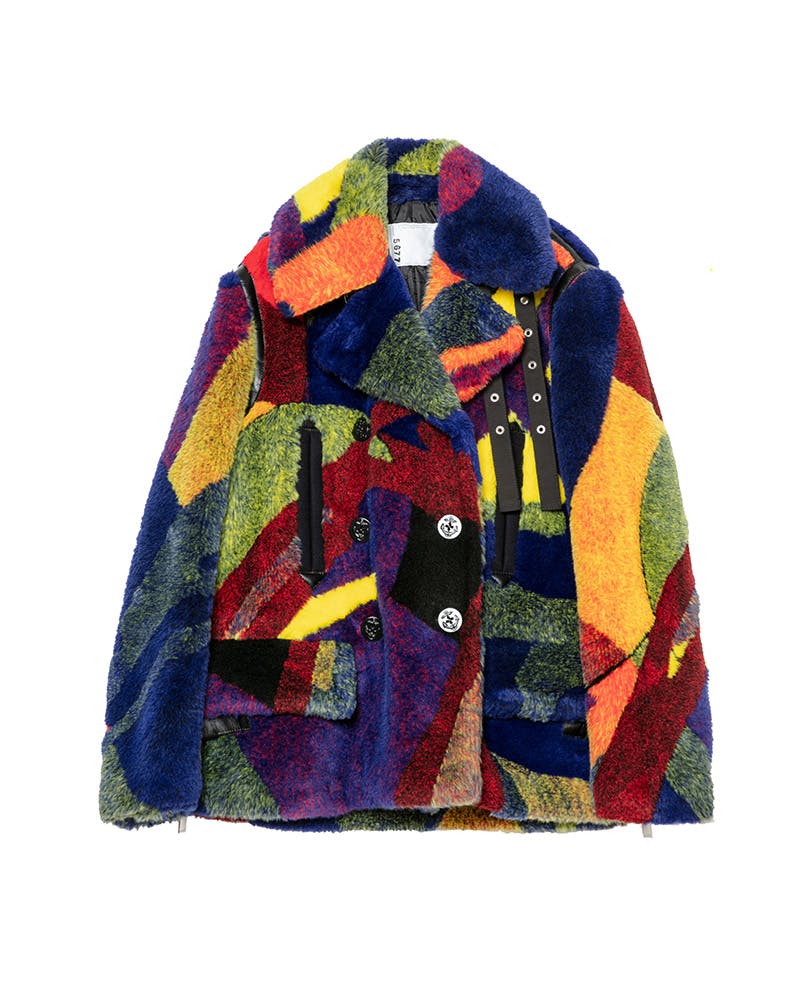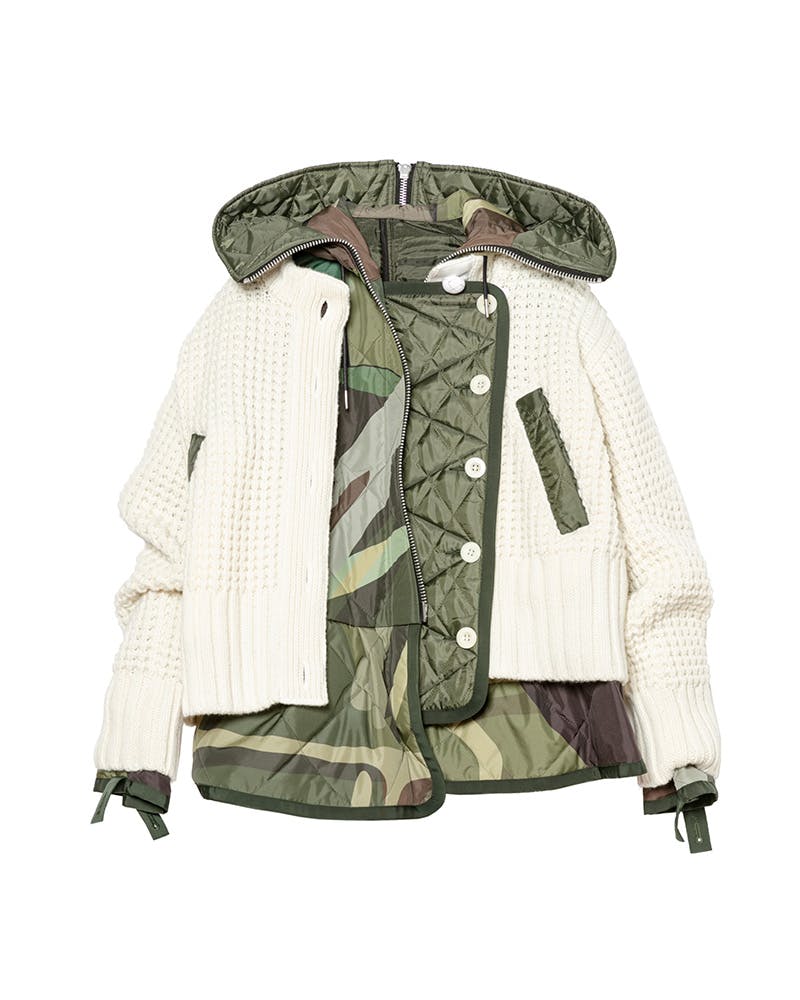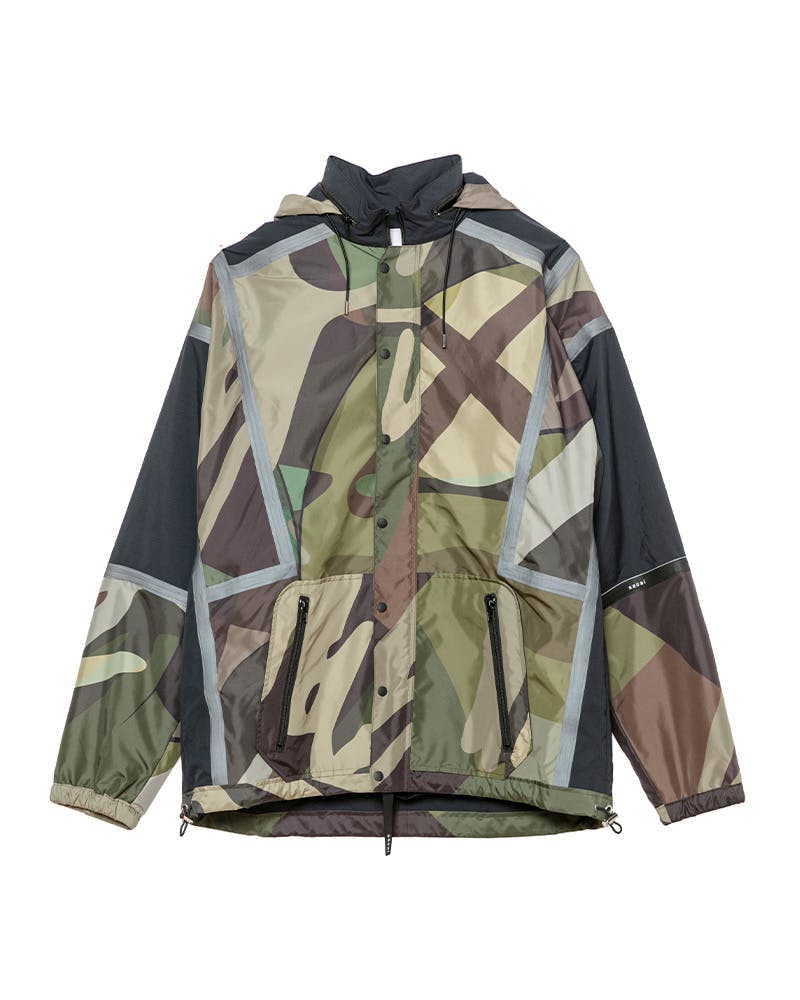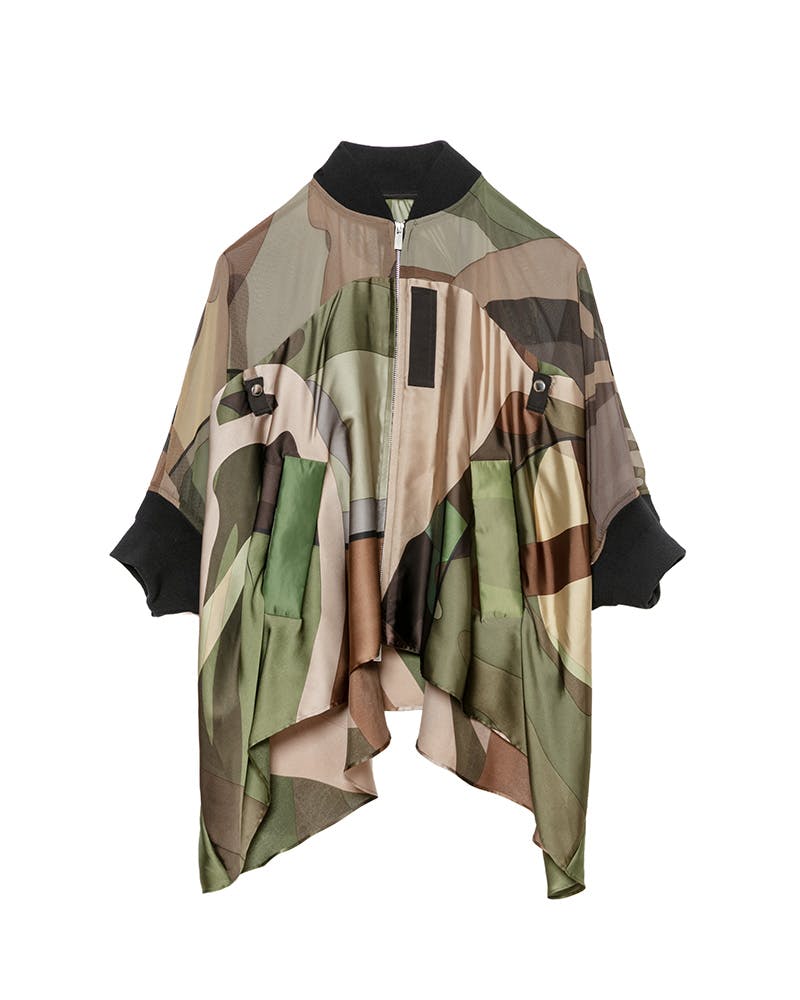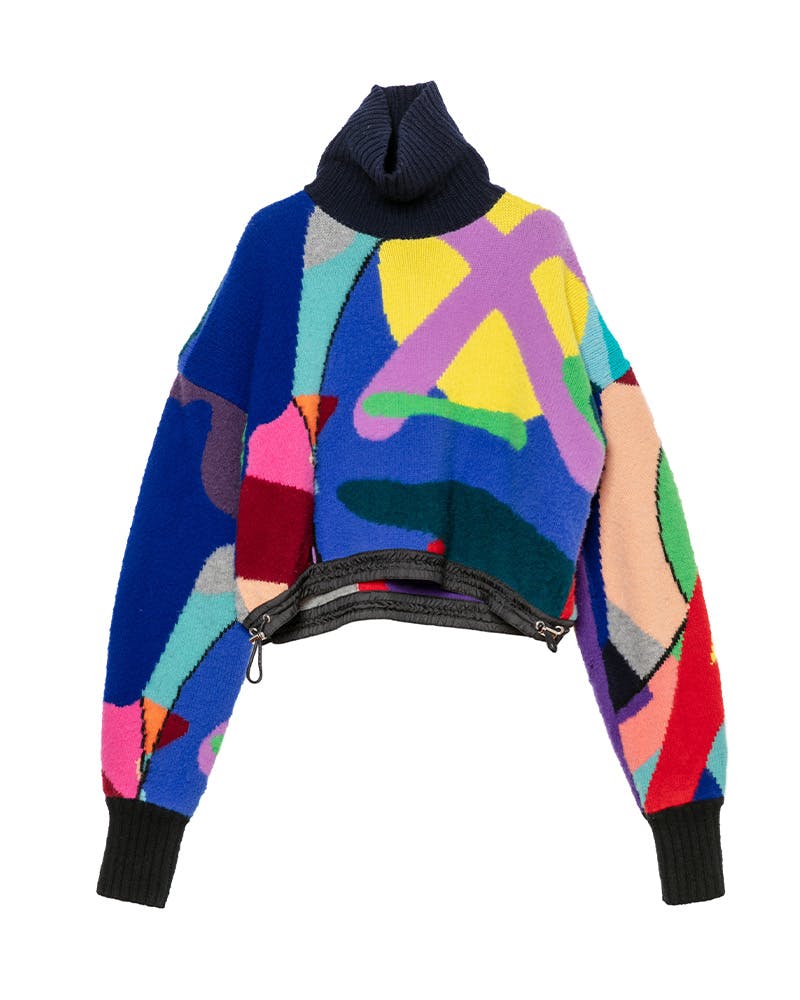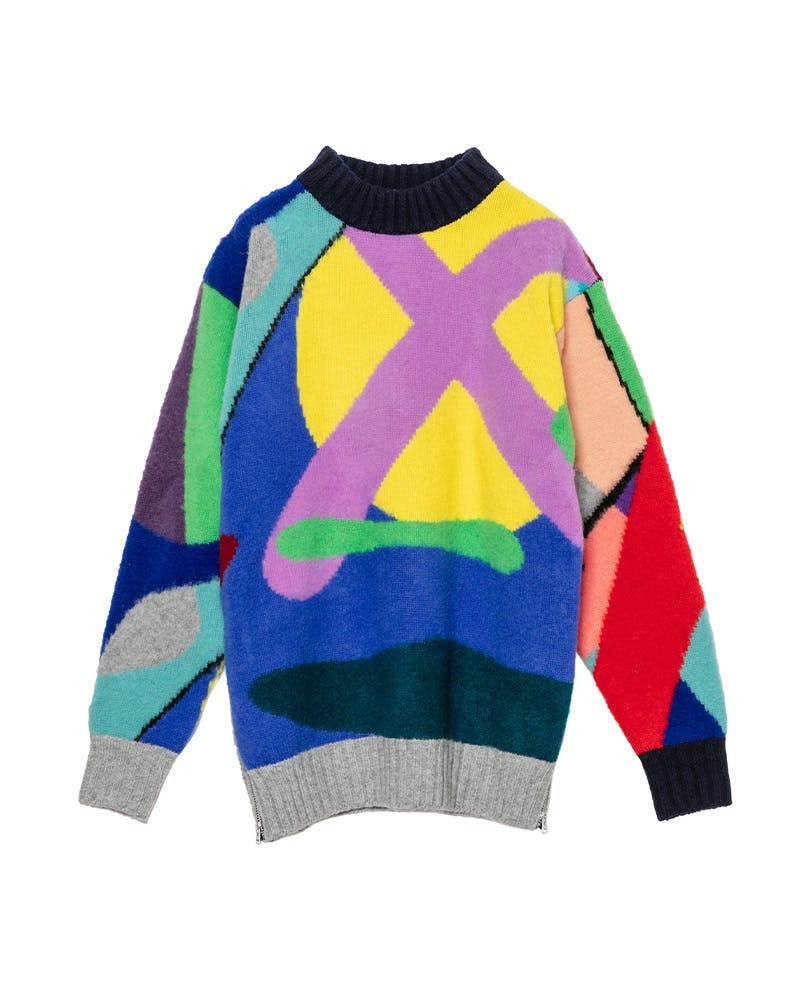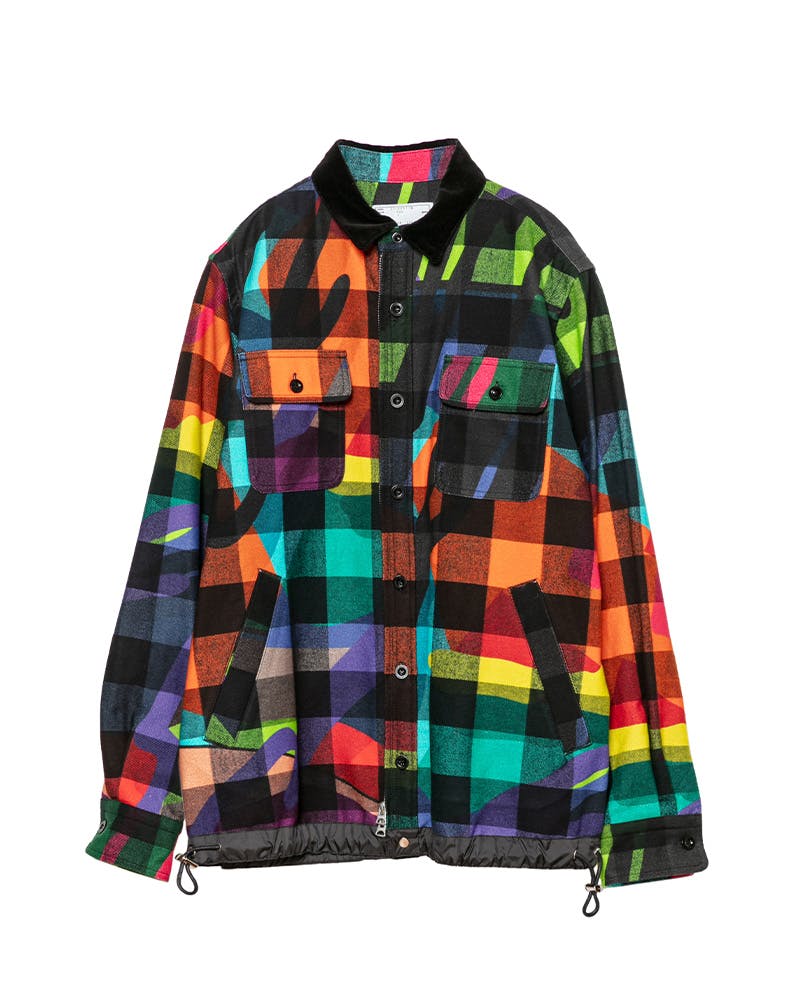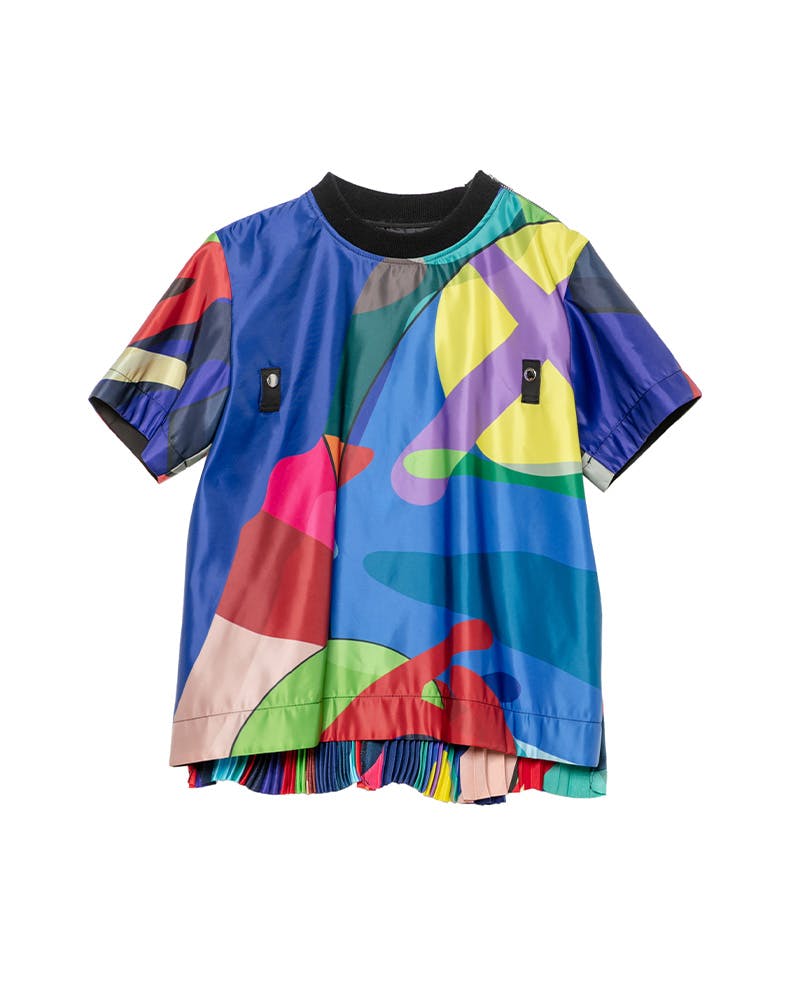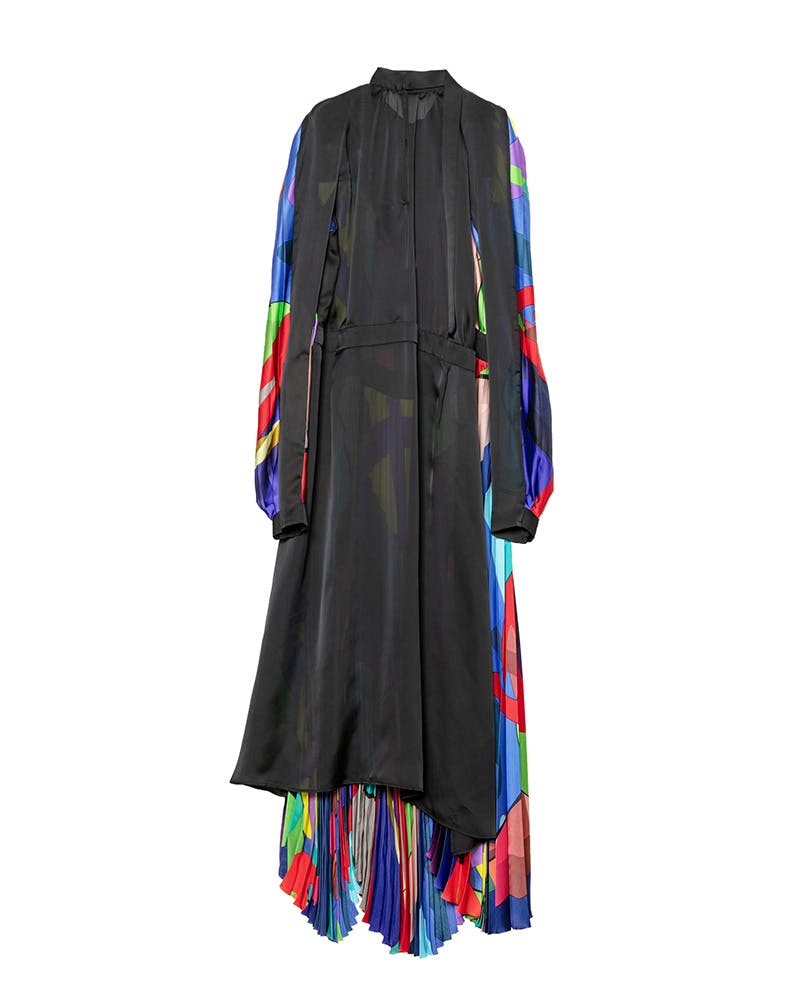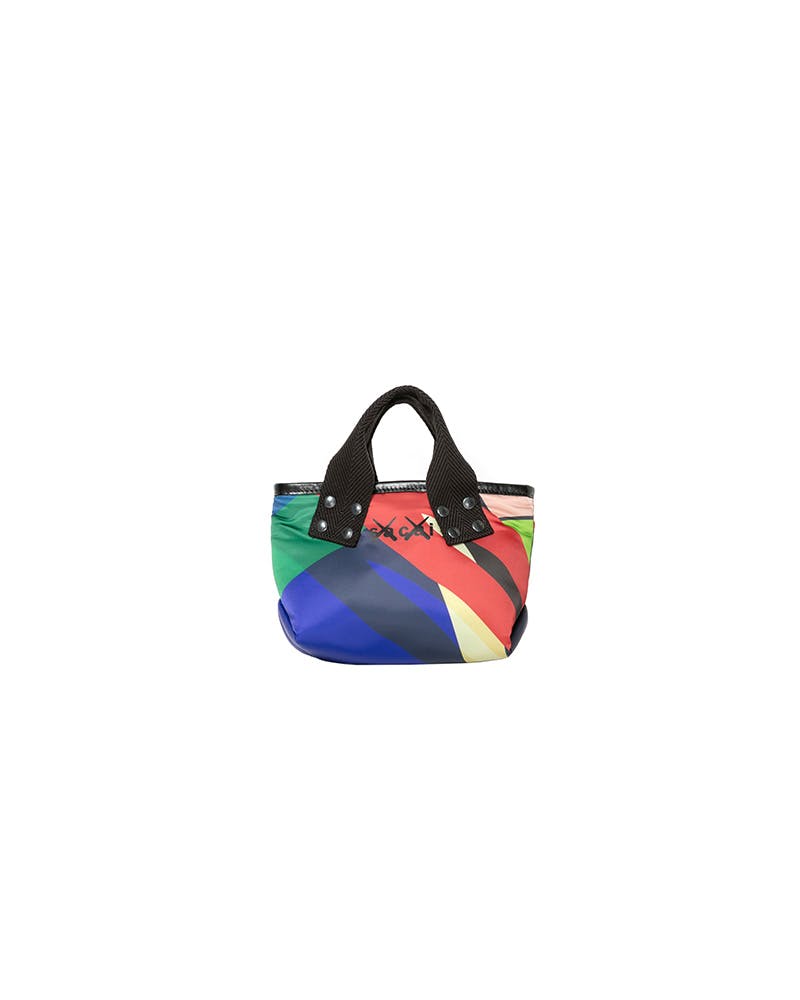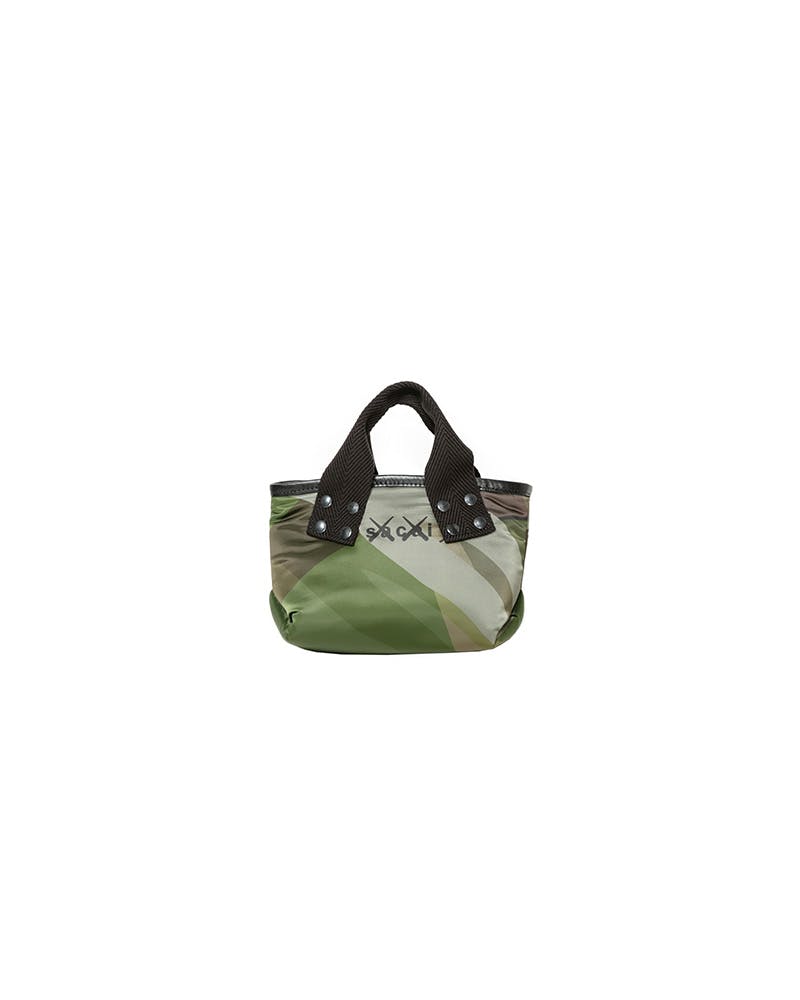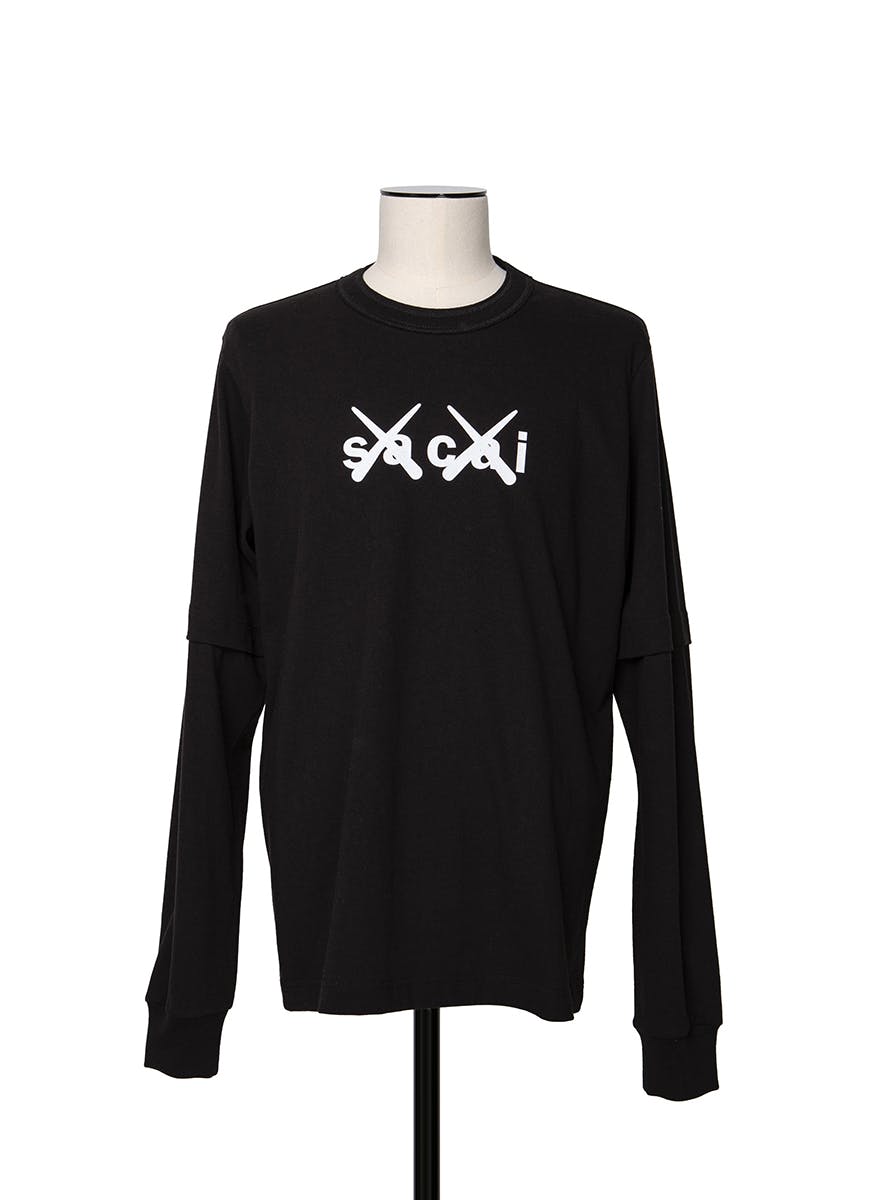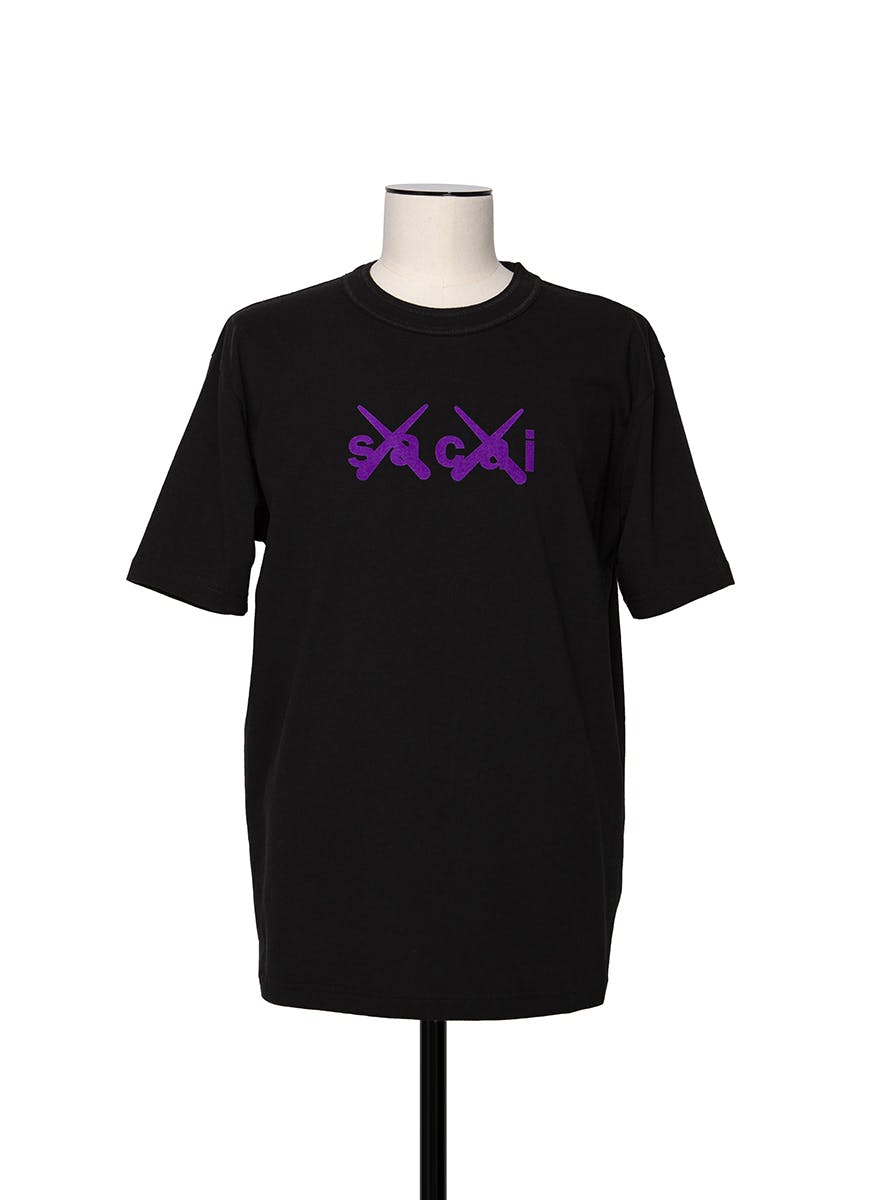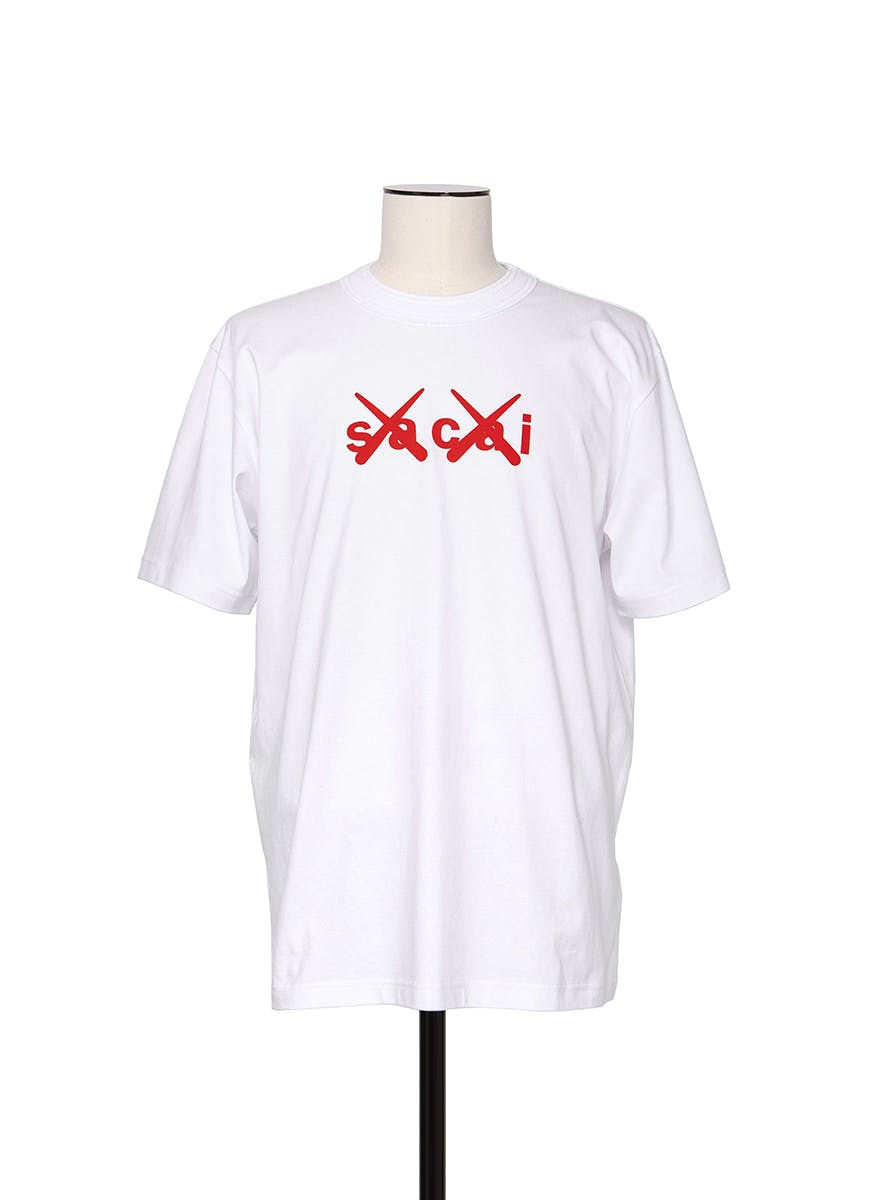 Season: Fall 2021
Key Pieces: The best bits are the easy layering pieces that merge sacai's inimitable design cues and KAWS' graphic flourishes: the checkered wool overshirt and paneled pile fleece cardigan are perfect transitional weather essentials.
Buy: sacai from July 17; pop-ups at BELOWGROUND (July 16 - 20), sacai Aoyama (July 17 - 20) and Hankyu Umeda (July 21 - 27); digital features from July 16 on Selfridges, Holt Renfrew and Bergdorf Goodman.
Editor's Notes: It's sacai overload as the Japanese brand follows its Dior partnership and Jean Paul Gaultier couture collection (and Nikes) with the long-awaited KAWS collaboration that hits stores later this week. In terms of garment design, the KAWS lineup is perhaps the most accessible of all the joint efforts, leaning hard into classic sacai silhouettes and bespoke camouflage-inspired patterns created by KAWS.
The idea was to create "wearable art," according to sacai, but the end result is more wearable than it is art, given how big the exclusive art is blown up. That's not necessarily a bad thing, of course, considering that it abstracts KAWS' works into vivid swirls and strokes.
Menswear, womenswear, childrenswear, and various totes all emphasize that all-over print and even the occasional KAWS "X," though the straightforward appeal of co-branded tees and hoodies will likely make them the line's best-sellers. Easily the most interesting pieces are the ones that display sacai's lauded hybridization techniques.
Womens' pieces, for instance, include a pile fleece peacoat, a partially pleated T-shirt cut from a silky technical fabric, and a multifaceted jacket that incorporates a waffle cardigan atop a liner jacket, complete with oversized hood. Mens' items are comparatively simple: a wool overshirt with coaches jacket-like pull tabs at its hem and a thick sweater laden with side zippers are the most advanced bits.
No word on sacai and KAWS' collaborative Nike Blazers, but expect them to roll out via raffle in the near future.