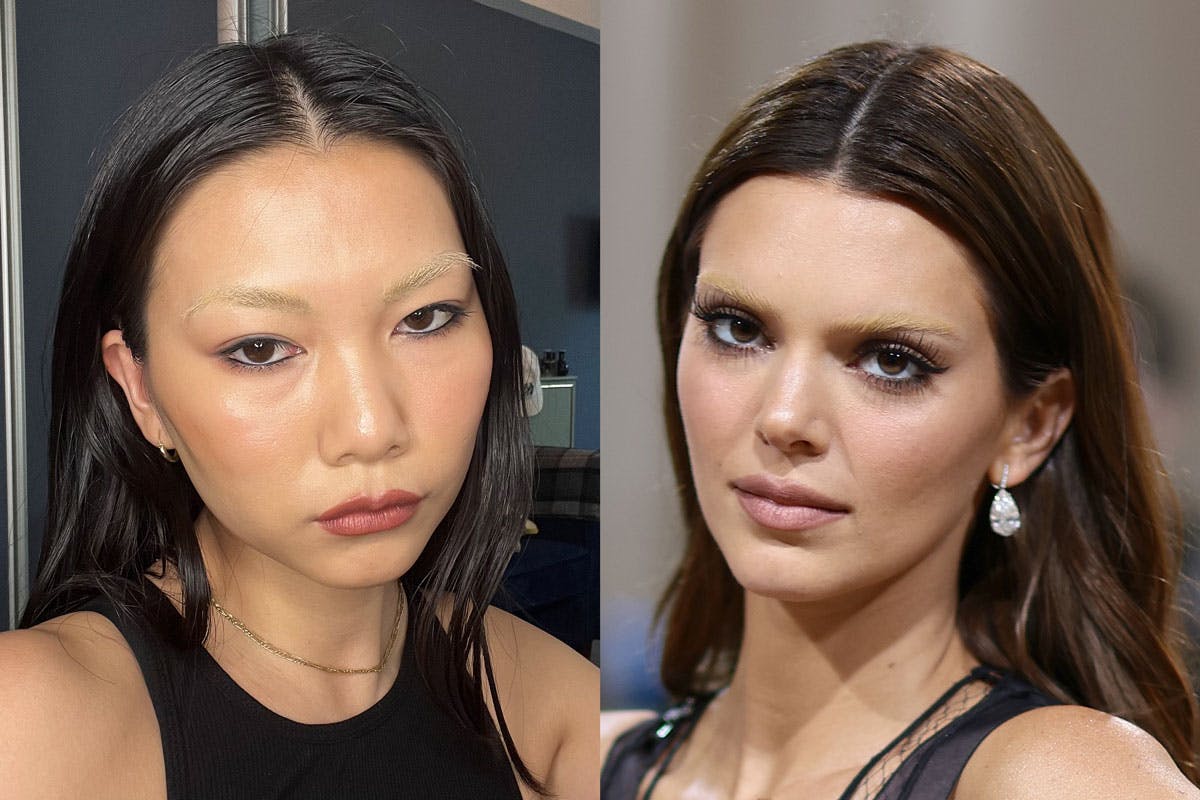 This story was published on May 18, 2022 and updated on September 6, 2022
First Kendall, now Kim — the Kardashian clan is falling under the spell of eyebrow bleach.
On the first Monday of May, Kendall Jenner attended the 2022 Met Gala with bleached brows, a dramatic look that somehow worked (she might suck at cutting cucumbers, but her face card never declines). Four months later and her famous sister — the one and only Kim Kardashian — is also sporting nearly invisible eyebrows on the cover of Interview magazine.
The duo's pale brows aren't just a two-off occurrence: stars including Julia Fox and Bella Hadid have experimented with the statement since Jenner's Met Gala appearance. And earlier this summer, a "bleached eyebrow" filter took off on TikTok, leading a slew of creators to try the look on IRL.
Naturally, I had to make this trend about me. It was high time I experimented with brow coloring, though I wasn't sure I wanted to fully commit. So I turned to Sensorium Beauty, the beauty brand founded by makeup artist, drag queen, and special effects specialist Alexis Stone.
Sensorium's hero product, Brow Engineer, has been making the rounds on Instagram, YouTube, and TikTok for a while. Brushed directly onto the brows, the highly pigmented paint lightens and conceals hair for a bleached look that washes out in seconds.
I was skeptical the formula would adequately cover my wiry, dark eyebrows, but Brow Engineer in "Bleached" delivered. And it actually looked good, if I do say so myself.
If the prospect of bleaching your brows intrigues and perhaps scares you, Brow Engineer is a wonderfully non-committal way to try the look on for size  — and trick your parents into thinking it isn't just a phase.