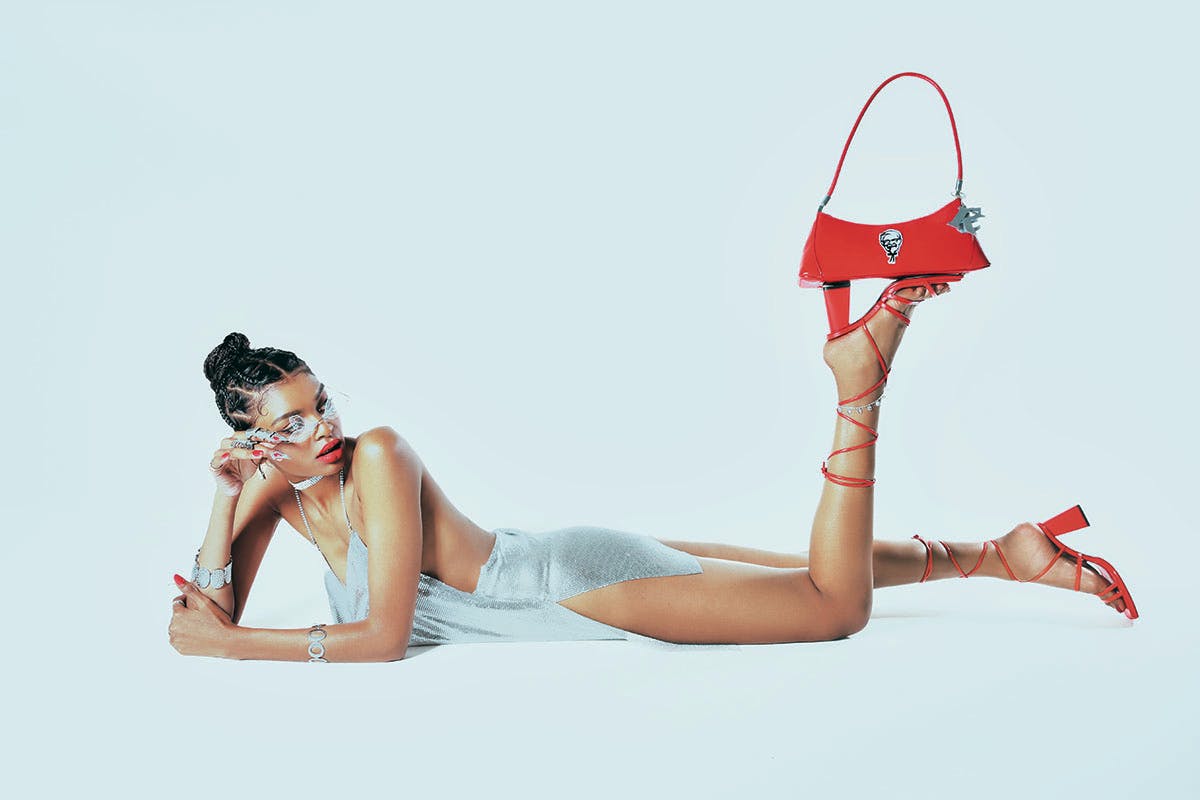 By now, we're all painfully aware that Y2K fashion is back in a big way — so big, in fact, that our obsession with low-rise jeans and butterfly tops has infiltrated the fast food biz.
To commemorate the launch of its £1.98 Twister Wrap deal, KFC is launching its very own take on another early aughts trend: the baguette bag, an accessory that has regained momentum over the past few years.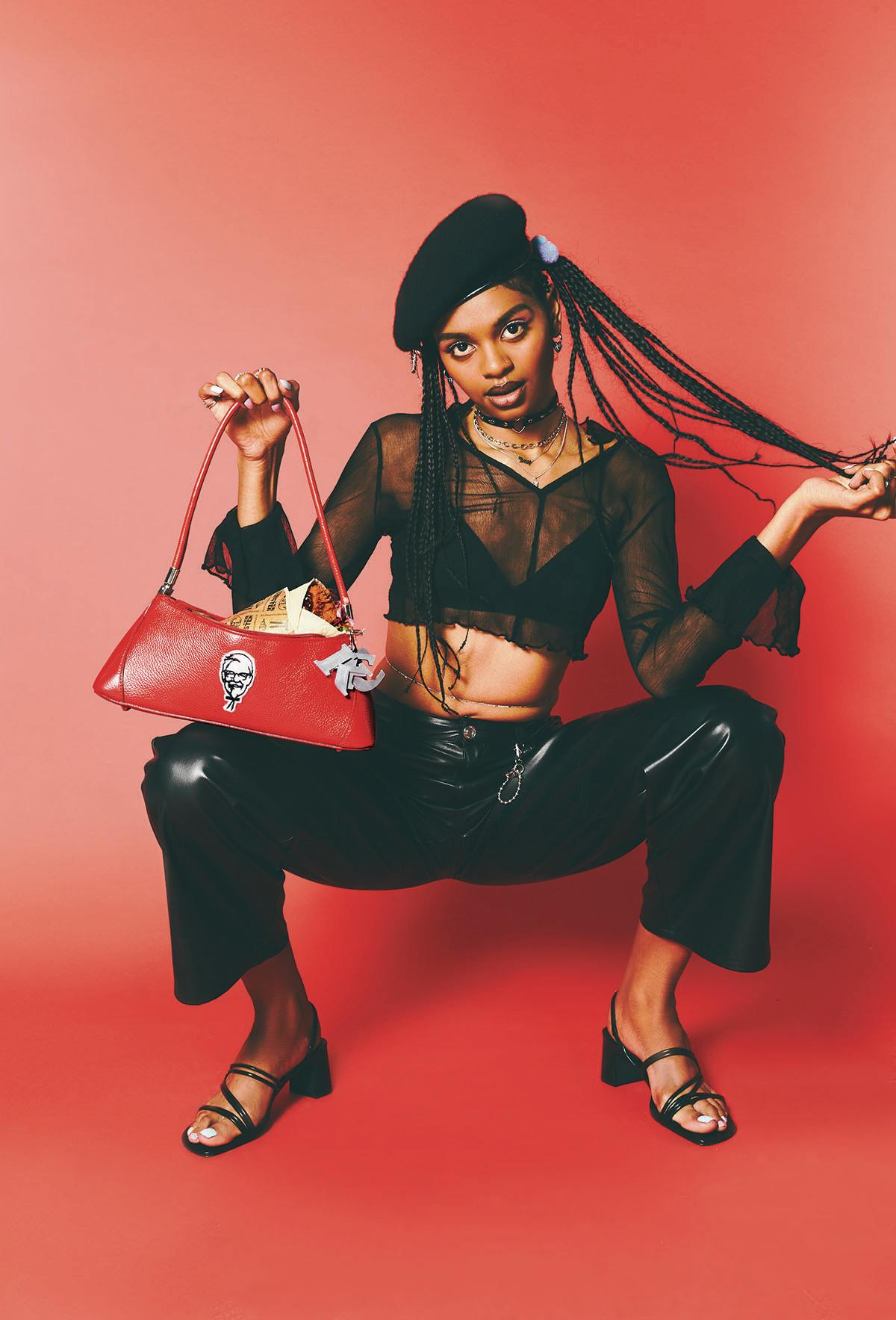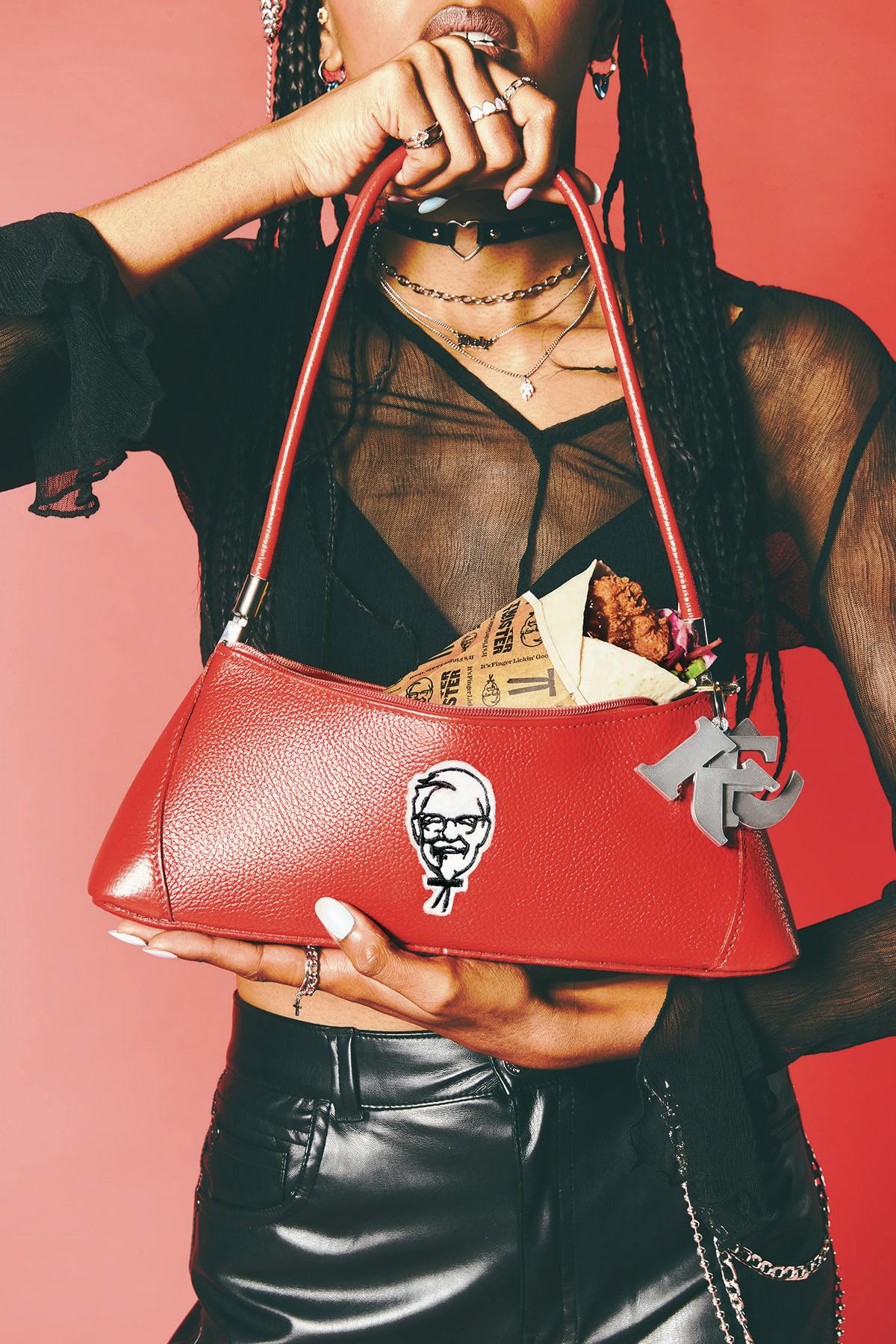 Sized to fit the fast food joint's tortilla-swathed chicken fingers, the "Wrapuette" is an oblong silhouette rendered in KFC's signature shade of bright red. Lined with an insulating layer, the accessory is kind of like a Y2K lunchbox.
"Made with Italian leather and handcrafted by Savile Row artisans," the bag even boasts Colonel Sanders' face and KFC letter charms — so it can't be mistaken for the work of a non-KFC entity.
KFC is no stranger to outrageous, non-edible product drops. The fast food giant recently released giant fried chicken sandwich-shaped pillows, as well as patterns for crafting your very own crocheted drumsticks.
It's not totally ridiculous, though. Priced at £198, the limited-edition bag will benefit the KFC Foundation, an initiative that provides hardship assistance and financial support to students and employees pursuing higher education. If you're interested in snagging your very own Wrapuette, sign up to access the drop via KFC's website.
Who knew fried chicken, the early 2000s, and charity would one day collide?