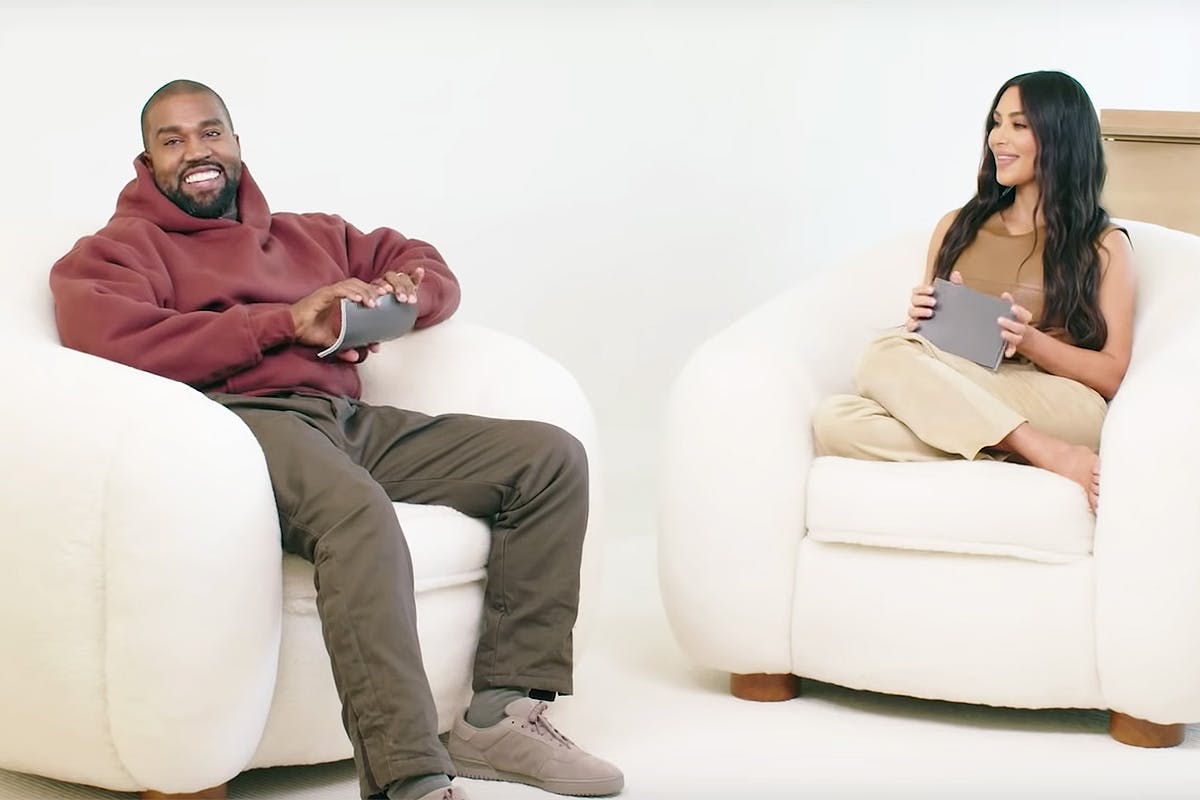 In a recent Architectural Digest interview, Kim Kardashian and Kanye West quizzed each other on their minimalist home and design tastes in general. The quick-fire conversation spanned numerous topics — which room is the best for taking selfies, for example, or how does Kanye describe the style of frequent collaborator, Axel Vervoordt — but the undeniable highlight was Kim admitting that she has never used the swimming pool in their $60 million mansion. Nope, not even once.
The couple lovingly mock each other throughout the 11-minute clip, but Kanye is visibly shocked by Kim's revelation. "I've never used our pool actually," she said, before explaining that while she does "love" their pool, a jacuzzi would've been better. "Can you believe that? Can you believe we don't have a jacuzzi?" Kanye teased in response.
Elsewhere, the couple reveal that their kids were the main inspiration behind the home's design. Kanye explained that the goal was for the children to be able to ride their scooters and skateboards freely, "so as many places as I could take out the stairs, I did."
Read the full AD interview here and find the swimming pool comments around the 2:39 mark in the video below.