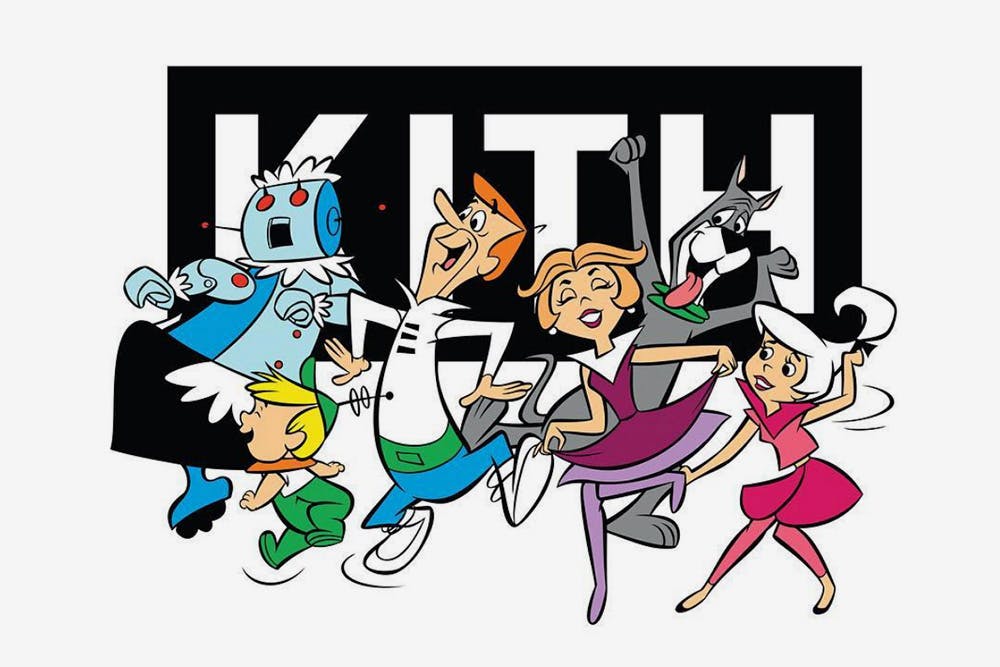 Ronnie Fieg is seemingly always feeding his childlike cravings, and we're certainly for it. After all, we're talking about the guy who has his own ice cream/cereal bar in his store.
For his next collaboration, Fieg dials it back to another childhood favorite, The Jetsons. The designer/shop owner took to social media today to tease the KITH release, saying, "It's finally happening."
In addition to the image, Ronnie also posted a Jetsons clip featuring KITH's "Just Us" slogan at the end and the date of October 8. We can't wait to see what Fieg and KITH have in store.
For those unfamiliar, The Jetsons is an animated sitcom that aired both in the '60s and the '80s. There is also a Jetsons movie that released in 1990.
In other style news, Kim Kardashian is now a part-owner of Kanye's YEEZY brand.