For its latest campaign, UK luxury retailer FLANNELS enlisted two artists making waves in the country's hip hop scene, Kojey Radical and Cosima.
Kojey Radical has been making waves in the UK hip hop scene for a decade, with four EPs and a wealth of singles – the latest being Same Boat released last month – under his belt. The energetic artist is the definition of a polymath. He's made his name through his music and spoken word, but he's also an accomplished visual artist and designer, avenues that he pursued after graduating from London College of Fashion. His boundless creativity could have expressed itself in several ways but, after university, music became his clear medium of choice and the one that best resonated with his now-devout following.
Unlike Radical, Cosima knew music was her calling when she was just 10 years old. Hailing from London, the classically trained singer has spent the better part of her life mastering her voice, which is clear in the way she effortlessly transitions from soft, soulful croons to powerful belting choruses. Her music is deeply personal, covering topics of personal growth, womanhood, and struggles with her self-image and, she maintains full creative control over it by publishing via her record label South of Heaven Records and directing her music videos.
For the launch of FLANNELS' campaign, we linked the two artists and got them to interview each other about almost everything from work to the "new normal" to superpowers and dream dinner guests.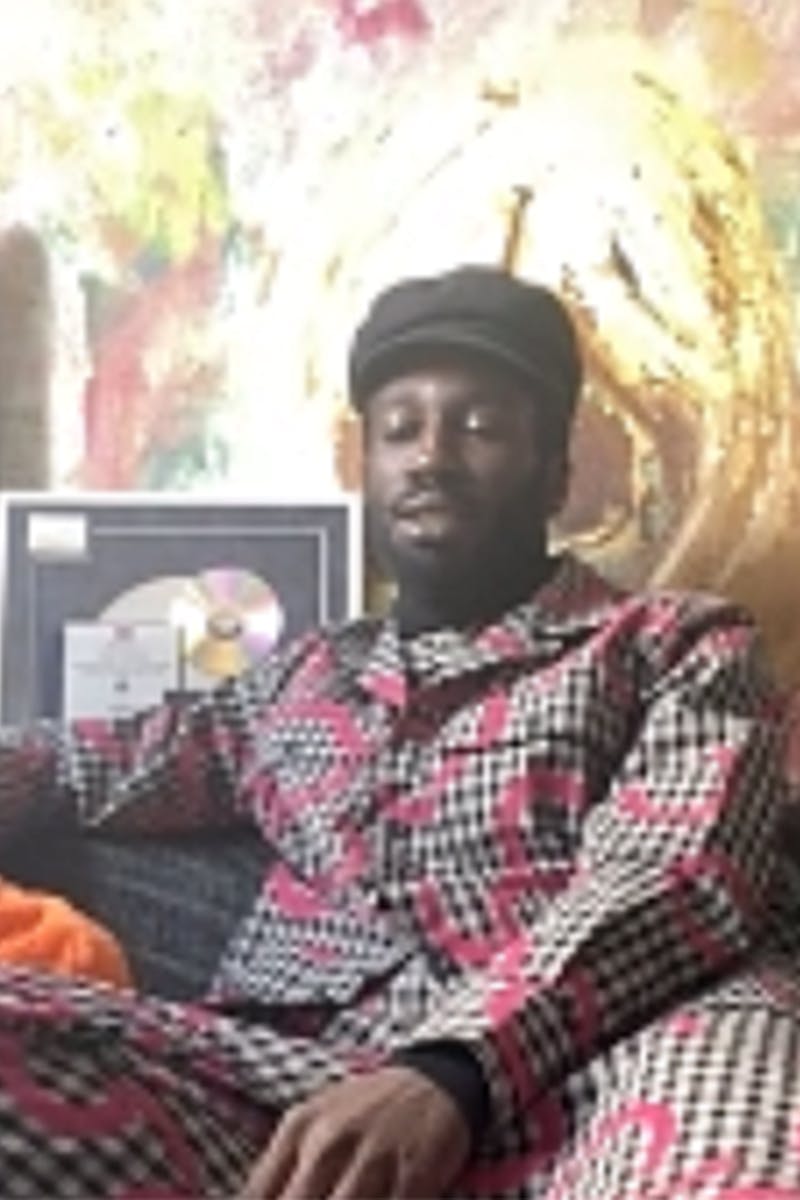 Kojey Radical: How have you been?
Cosima: I've been good. It's quite up and down, in terms of the world and everything that's going on. But I am very privileged to be able to say that I'm good.
KR: I had a similar conversation with Shakka at the start of quarantine, and we were saying the fortunate thing is that for the near future we're probably good, as long as nobody gets sick. Then life just reminds you that there are constant issues and constant points to fix. I think naturally you adjust to whatever normal you exist within the now, and we had a normal, but I don't think it was working very well.
C: That's the thing. One thing that's been good is that people who could say, "This is my normal, it works for me", have had to realize that there are other people for who that normal just never existed. So it should only move in a direction where everyone should be able to exist in some kind of normal, not in some state of survival or fear.
KR: In an ideal world what would your new normal look like?
C: In an ideal world, the new normal would look like equality and empathy. It's that simple. It's the absolute basics of treat people how you would want to be treated. You shouldn't have to see somebody's pain to believe that it exists. What about you?
KR: I agree, and I would say the new normal should have some degree of true transparency. If we could understand all the facts, the history, the knowledge, I think everybody, regardless of race, creed, color, would have a greater understanding of where that pain comes from and why you don't necessarily have to live in those shoes every day to understand it. You're not that vocal on social media, right?
C: I've had a very funny relationship with social media. I've always been someone who 'does'. I cherish my real life. Recently I've been a bit more active on there because I feel like there's a lot of things to be shared. Now that I see it more of a way to share and inspire people I'm like, this is quite fun and I'm okay with being more present on here because I can find the thing in it that's meaningful to me.
KR: Yeah it's complicated. Sometimes, I imagine everybody I follow in one room. Nobody's listening, everybody's just yelling, "Look at me. Look over here." It's important to turn the volume down sometimes and get back to a real sense of life. It was interesting with the Black Lives Matter movement because I normalized my black experience so much that outside of the very tragic death of George Floyd, rest his soul, it was initially hard for me to reignite a fire that I'd spent so long quelling. Now I'm back on Instagram and there are fires everywhere. No one knows what to do. In an age of information, ignorance is a choice, and how you choose to gain that knowledge is very important.
I felt like I needed a deeper filtration. Quarantine helped with that. I've been jumping on Instagram Live a lot more, doing studio sessions on Live from my room. I thought I was going to be creatively stuck, but I've written so many songs. I didn't think it would be a space I could find inspiration, but tapping back into real life is exactly where I was going wrong. That's where the best music comes from.
C: It's true, and it's being forced to sit with yourself. Life is a distraction, there's always somewhere you can go to remove yourself. It's all connected. I've spent the last few weeks unpacking my life, but also my parents' lives. Often it's really sad and it means you have to go back into things. Like you said, you normalize it because you have to move forward and rationalize it to yourself. Now it's almost come to a standstill and everyone is in that room unpacking their boxes. You can look in someone else's box and be like, "Yo, my box looks exactly the same."
KR: True. I've been trying to harness that as much as possible and bring it back to the music. We're looking back and realizing that it's all wrong. I feel like there's a point where you need to go back to the tools that heal humanity. Music is one of those tools.
C: I agree. I'm not necessarily the most open person in my day-to-day life. For me, music is a catharsis. Music is being forced to confront something on paper, because once I've written it down on paper sometimes you step back and you're like, oh shit.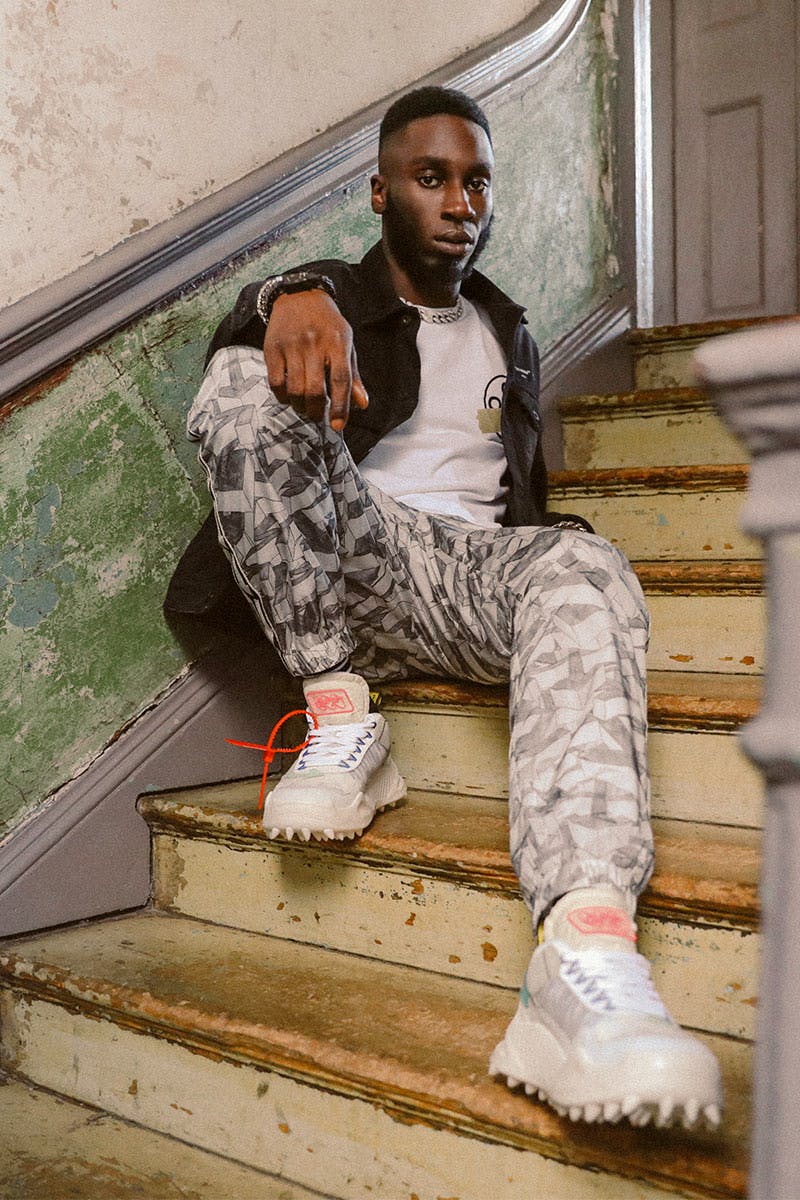 KR: How was the FLANNELS shoot for you?
C: I really enjoyed it. I love and value working with people where it can be collaborative. I started off playing Barbra Streisand while I was getting ready because I love her so much. Then when we were shooting I think I had them just put on La Lupe on loop. I appreciate things like that because it just means that you can just be yourself. How was yours?
KR: It was dope. I felt like that most days when I get to get dressed up and just be myself. FLANNELS has always made it easy for me to be myself. The continued support is appreciated as well. The looks were banging. So it was all wavy. What was your favorite look from the day?
C: I think my favorite look was a pink Prada two-piece, but I really liked how my hair was done. I like classic hairstyles, which usually means blowing it out and putting it up in some way so it was nice to just do something with my hair curly. Seeing the images it was like, I really like seeing myself like that.
KR: Yeah, that's wavy. I think my favorite was either the Prada or the Vivienne Westwood look. I've always had a deep affinity for utilitarian wear, where the clothes are structured around a purpose, but then they're made fashionable. I think both of those brands do that well. I say it in the campaign video, that you shouldn't have to think about your fashion too much. Most of the work should just be done for you in the design process.
KR: Let's go to the quick-fire questions now, boom.
C: Favorite musician?
KR: My favorite musician is Tony Allen. There would be no Afrobeat without Tony Allen. He sadly passed away this year. He's so instrumental and probably the best drummer ever. Your favorite artist?
C: My favorite artist right now is Dolly Parton. I have been listening to a podcast series about her. I just love female songwriters who existed in a world where a lot of the stories that they wanted to tell were not stories that people wanted to hear when women weren't expected to be anything but a sidekick or an accessory. Who would your three dinner guests be dead or alive?
KR: James Acaster, Zendaya, the guy from Come Dine with Me that flips out on everyone, and Snoop Dogg is cooking the food. He can cook, he's got a cookbook.
C: I love that. He's friends with Martha Stewart.
KR: She can come too. No, three chefs, I'm spicing the question up even more. My three dinner guest: James Acaster, Zendaya, the guy from Come Dine With Me that flips out on everyone. In the kitchen, I've got Snoop Dogg, Martha Stewart, and Tyler the Creator. If you could live in another decade, which one would it be?
C: I don't think I would want to live in another era, because one thing you never take into consideration is who you are. I could go back to the '50s, but I can't be myself. There's a lot of people who have had to deal with things and who have suffered just to get us to this point. I wouldn't want to be in any decade but the one that I'm in now, because these people have made it so that I want to be here. If you could have a superpower what would it be?
KR: I've considered this question for most of my conscious years on this planet. Everything that has a pro, has a con. If I could fly, I could fly, but most of the designs that go into an aircraft are concentrated on making sure it doesn't burn up, so what about me? Who's to say I wouldn't just burst into flames, or faint, or fall and break my spine? I'm not indestructible. I don't want to have any kind of projectiles flying from me, because police brutality is a thing and I can't drop that weapon.
I don't want to be able to read minds, because I'm not into your business like that. I'd spend most of my days in tears. I don't want to be able to run fast, because I'd trip or hit somebody. I don't want to be able to talk to fish, because I'm not a fish person. The only thing that I can imagine, hopefully, again because I haven't necessarily worked out the technicalities within the process of committing such an act, but teleportation would be nice. What is the one piece of advice you would give to your younger self?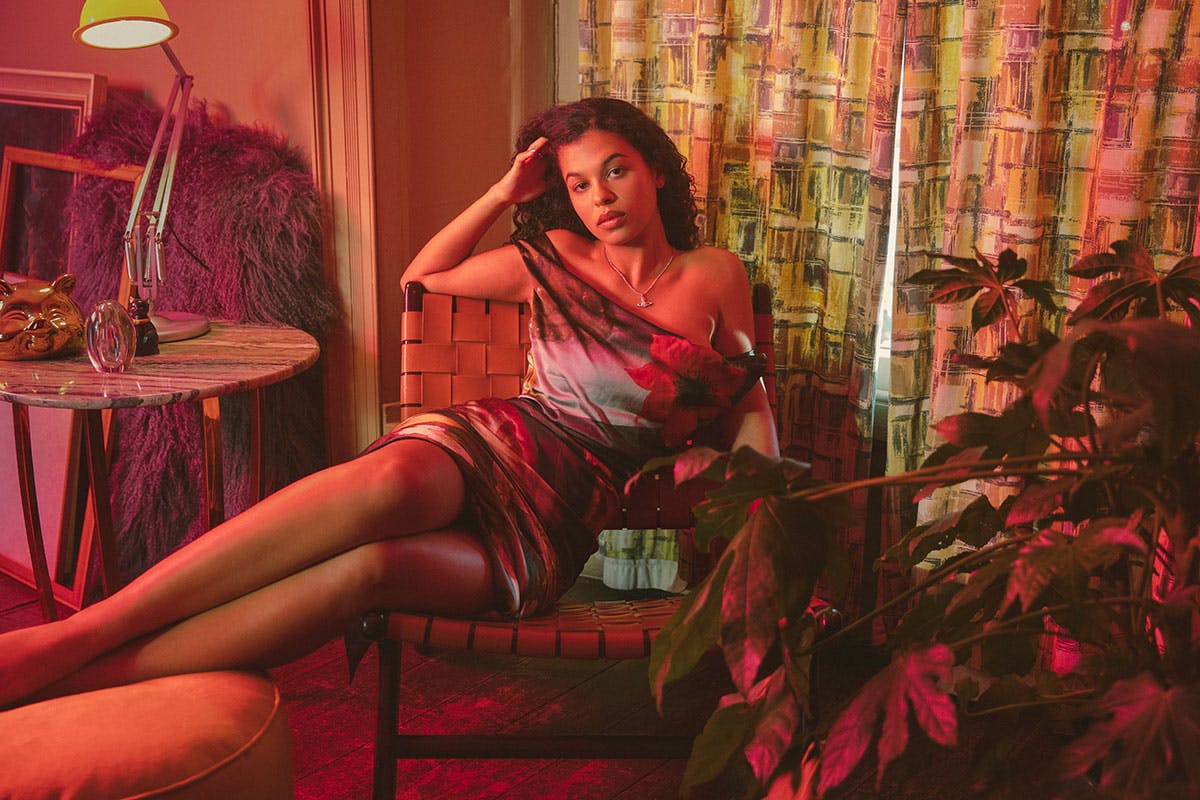 C: My younger self is stubborn, so she would just smile in my face and be like, "That's interesting. I'll think about it", and then do what she's going to do anyway. But if I was going to give her advice, I would just say that they can say no to anything. Women aren't taught enough that "No" is a word that they can use and abuse. They're not put on this earth to please people. Their purpose is to live their lives and to be themselves.
KR: These answers are amazing. One piece of advice I'd give to my younger self is just to keep going, don't quit. Just do what you've got to do. Then I feel like I haven't altered the course of time.
Kojey Radical and Cosima will be going live their Instagrams on Thursday, 16 July at 8 p.m GMT. In the meantime, shop their favorite pieces from FLANNELS current collection and check out the full campaign at flannels.com.