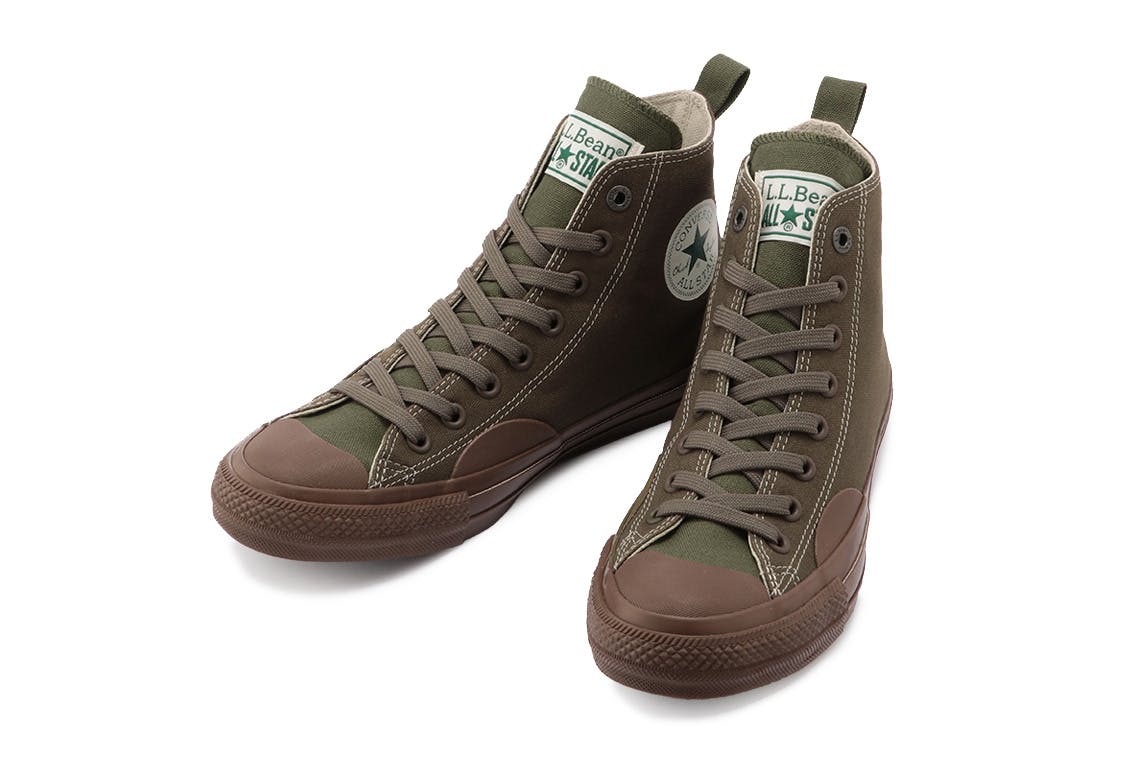 Season: Fall/Winter 2021
Release Date: October
Buy: Converse Japan
Editor's Notes: Of all the marmite footwear (Crocs, Birks), L.L. Bean's Bean Boots are probably the least controversial political scrapes aside). They're functional enough to handle Maine's wetlands and have been around long enough to get a few fashion nods.
The Bean Boot isn't L.L. Bean's only signature trekking shoe, though. A few decades ago, L.L. Bean was trying to find the right partner to produce a functional sneaker. It tried Palladium before partnering with Converse in the '90s for some earthy, militaristic high-tops.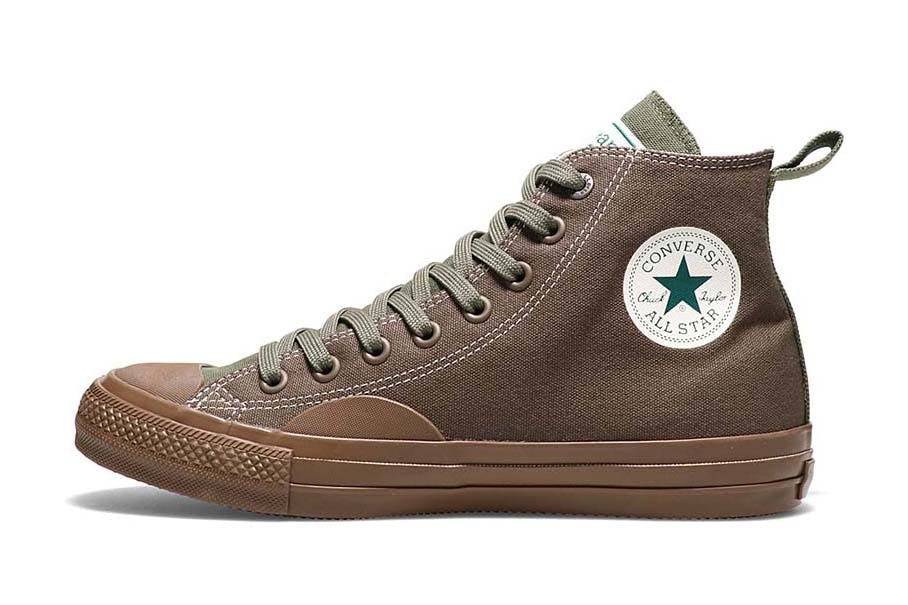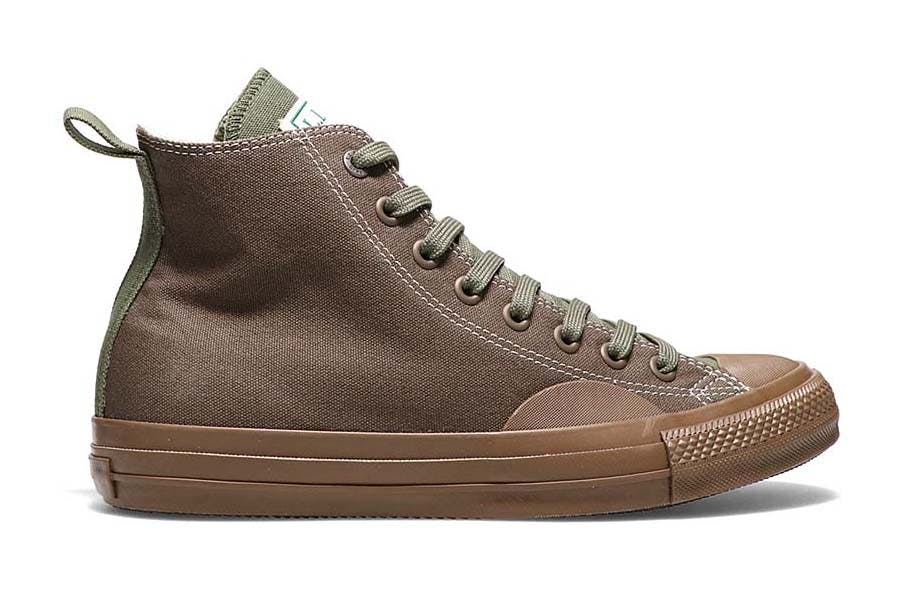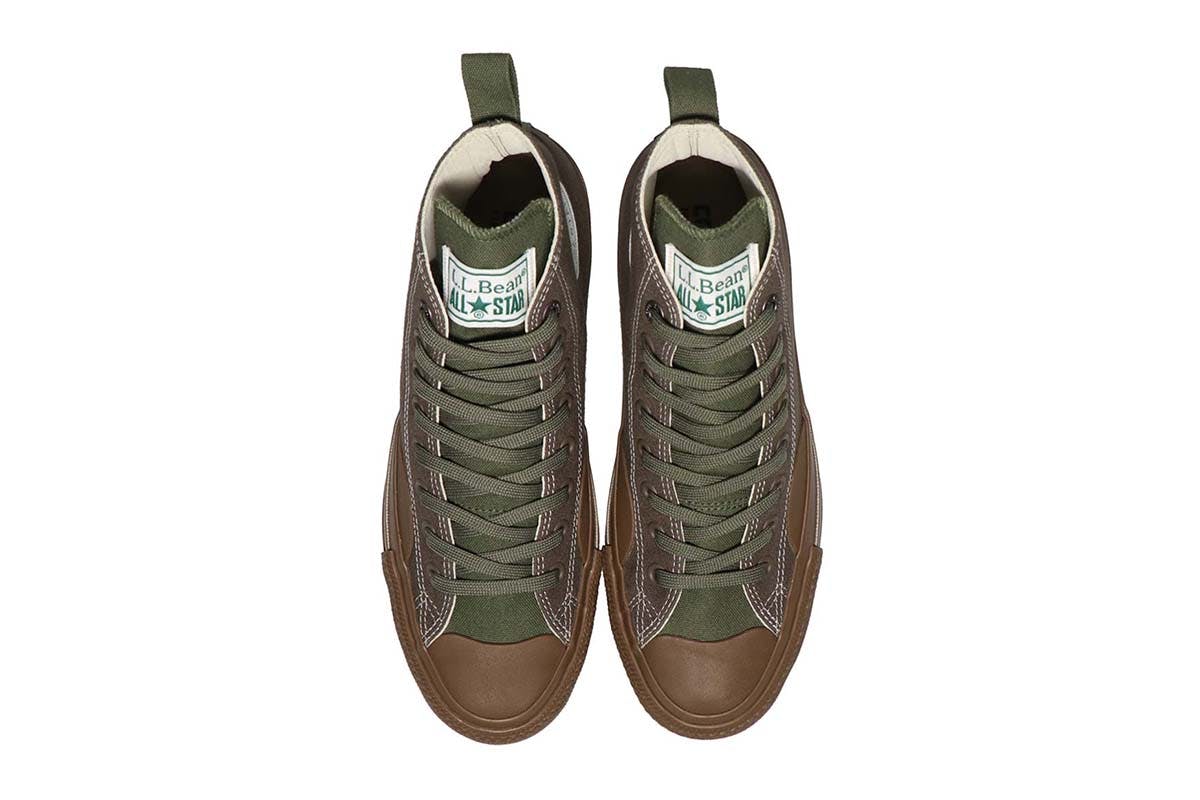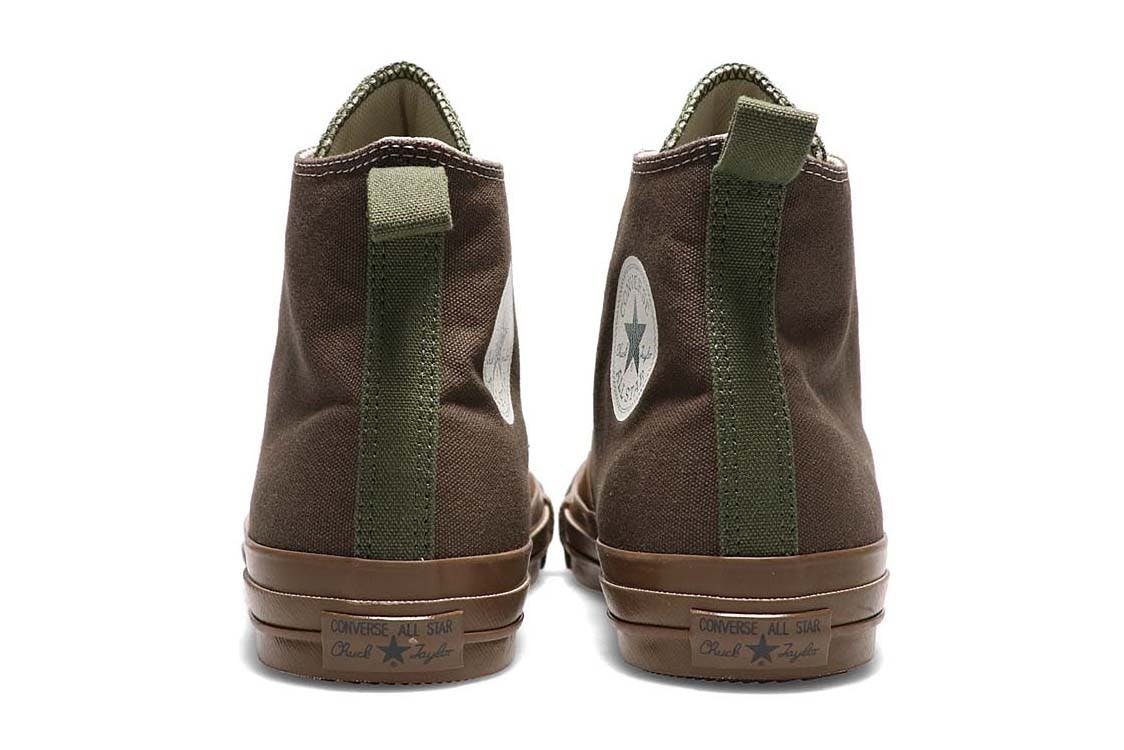 L.L. Bean no longer makes sneakers with Converse — its only in-house designs are walking shoes — but the old designs haven't been forgotten. Leave it to archive-obsessed Converse Japan to bring the old school shoe back to life, rebirthing the green L.L. Bean Converse as Chuck Taylors, complete with water-resistant canvas uppers and rubber panel reinforcement.
Converse Japan, as I've mentioned before, is distinct from Nike-owned Converse and operates only in Japan.
Not only does Converse Japan maintain an extremely high-quality level of output, from core footwear designs to limited edition premium models, but it's vintage-obsessed, constantly reviving old-school Converse silhouettes all but lost to time.
Meanwhile, L.L. Bean owns its international branches, including L.L. Bean Japan. That doesn't mean that these nifty green kicks will be heading West anytime soon, though — too much bureaucracy around Converse Japan. Better to just admire afar, as these L.L. Bean Chuck Taylors aren't replacing the Bean Boot as an autumn essential any time soon.