Recently, Nigeria's biggest city hosted its annual Lagos Fashion Week extravaganza of African fashion. From October 24 to 27, editors, designers, celebrities, buyers, and good ol' fashion spectators congregated under the LFW tents to see what the city had to offer, with dozens of different designers debuting their latest looks over three days.
Like the continent itself, African style is diverse, exciting, and under the radar of international audiences. But be sure, some of the looks on show were tight, blending local heritage with outside influences for something that little bit extra.
Below, we've assembled the best looks by some of the most exciting designers at Lagos Fashion Week, with some of the sharpest looks coming via brands from Nigeria, South Africa, and Ghana. Check out the runway shots below and let us know which brands you're feeling most in the comments at the bottom.
Emmy Kasbit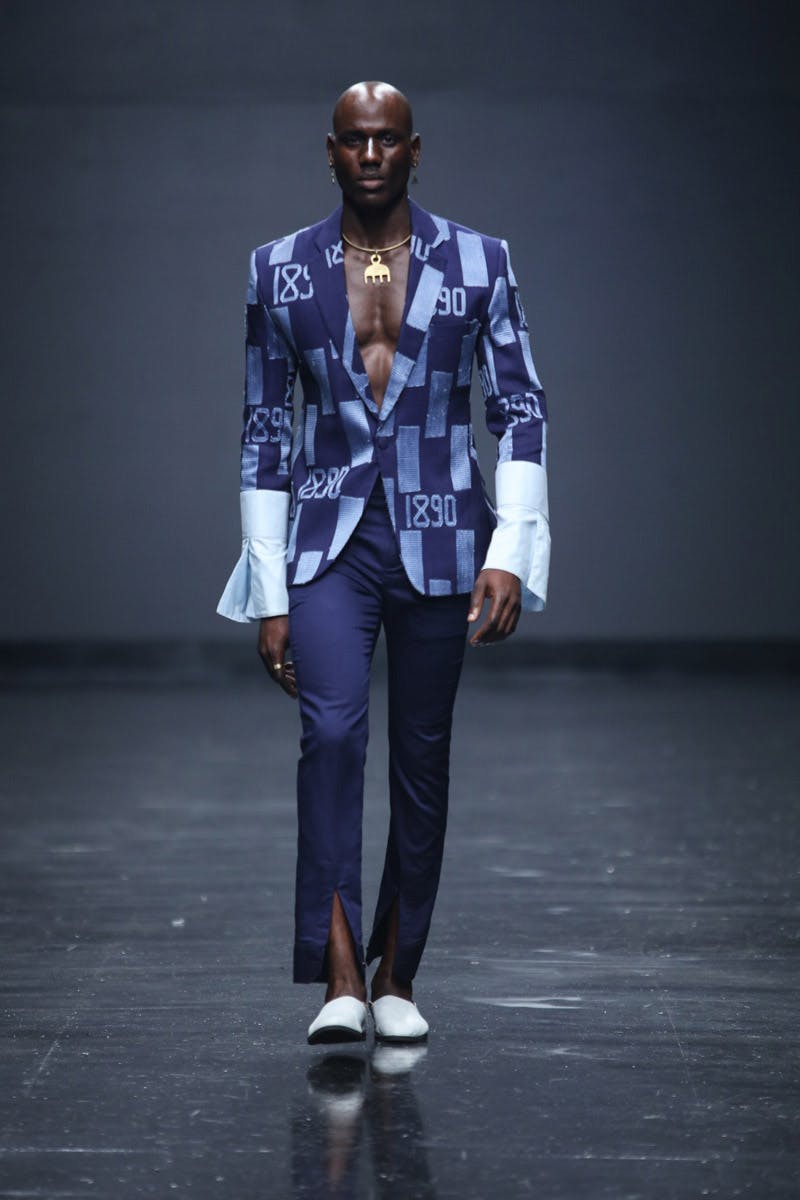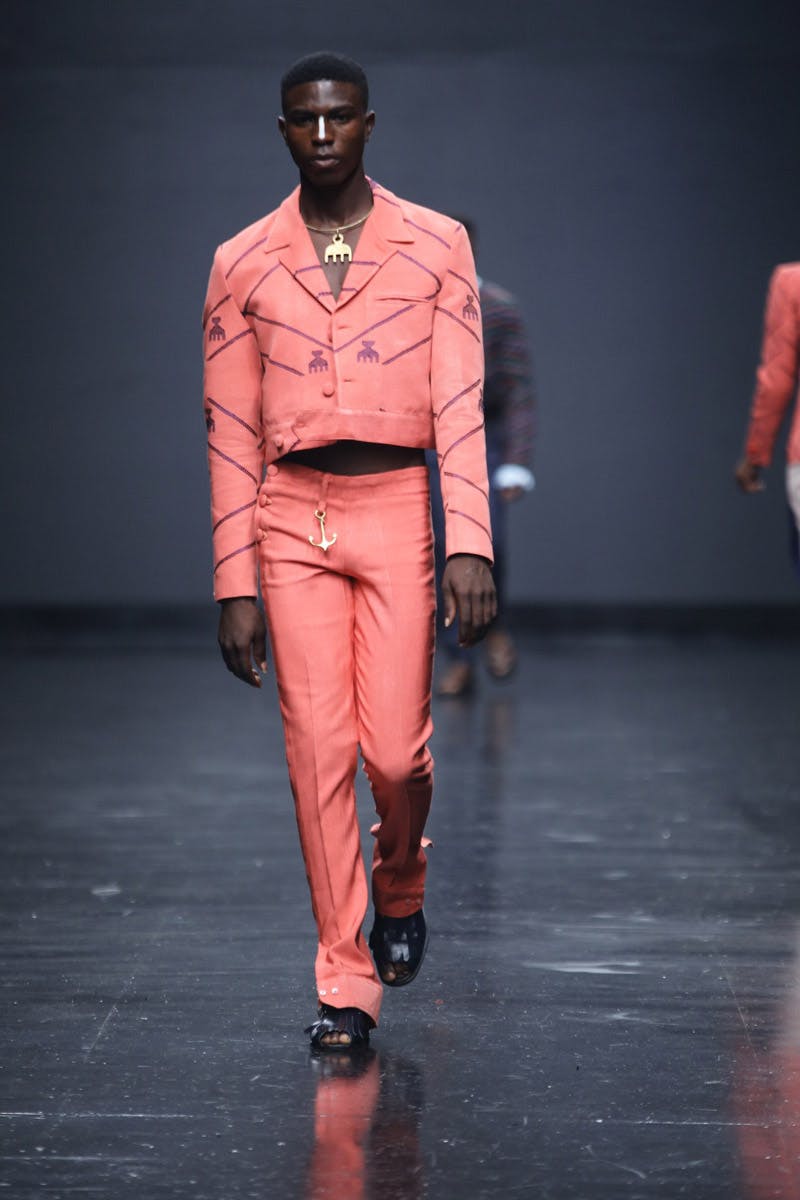 Nigeria-born Emmy Kasbit displayed his mastery of tailoring after only four years of designing. His fabric choices and plays on conventional tailoring set him apart from other Nigerian designers, making him a definite one to watch.
MaXhosa by Laduma
Laduma Ngxokolo's MaXhosa label has always been known for its amazing take on knitwear, employing the South African designer's signature pattern work, which is inspired by the traditional beadwork of the Xhosa people. This season, MaXhosa offered a fresh serving of those signature prints, but on silk. While Ngxokolo's new silk prints and accessory bags are sure to fly off the shelves, his printed SS19 knit shorts are undefeated.
Tokyo James
In a collection packed with pastels, metallics, snakeskin, and patent leather, British-Nigerian label Tokyo James' selection of embellished outerwear pieces stood out among a display of menswear maximalism.
Mai Atafo
As a seasoned veteran of African fashion, Mai Atafo is a name everybody knows. The Savile Row-trained tailor's brand covers menswear and womenswear all the way to couture bridal wear. Each year, the Nigerian designer comes up with something inspirational. This year, he took inspiration from the Nigerian military, co-opting military-style hats that are sure to be one of the season's hottest pickups.
NACK
Afromodernism is the biggest current trend in African fashion. Taking concepts from traditional African culture and merging them with modern art and fashion, NACK (Nigerian Articulate Culture Kullection) is a brand applying that concept to casual wear. All NACK pieces take different pieces of African culture and blend them in a different way for your everyday gear.
Orange Culture
Nigerian wunderkind brand Orange Culture has been a shifter and shaker of culture locally since first hitting the scene in 2011. Adebayo Oke-Lawal's unisex brand started out as an expression of gender nonconformity and has continued to be a hopeful celebration of judgment-free individuality — a revolution against conventional masculinity clad in dope matching silk sets.
Rich Mnisi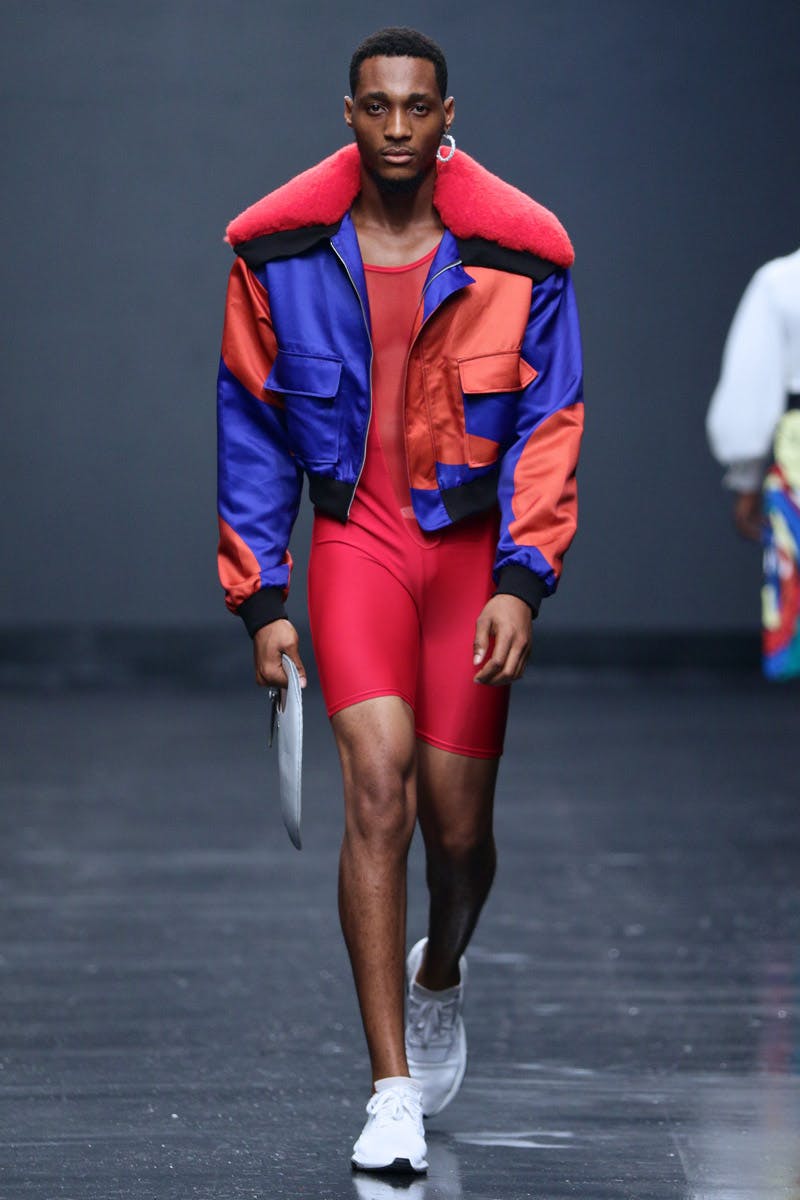 South Africa's answer to the surge in Nigeria's young fashion talent, Rich Mnisi is a definitive power player among Africa's collection of hot designers under 30. His play on pop culture-inspired trends is a rare but welcome approach in African fashion.
JZO
JZO taps into Nigeria's inexhaustible fountain of source material for a boundary-pushing take on traditional Nigerian menswear. Joseph O. Ike and Olamide E. Akindeinde, the design duo behind the brand, have literally twisted, dipped, and dyed traditional Nigerian gear for a contemporary take on African heritage.
Jermaine Bleu
As a relative newcomer to the African fashion scene, with his brand having only started in 2015, Ghanian Jason Jermaine Asiedu is one of the youngest designers in a local industry chock full of youthful talent. His designs under the name Jermaine Bleu are whimsical and refreshing, suggesting a bright future in Accra and beyond.
Sisiano
Everybody knows you always need of a good pair of statement pants. Nigerian designer Paolo Sisiano's collection is here to satisfy all your colorful-trousered needs. You can also grab a fine, delicately crafted silk blouse from Sisiano's amazing collection — although the pants are what take center stage.