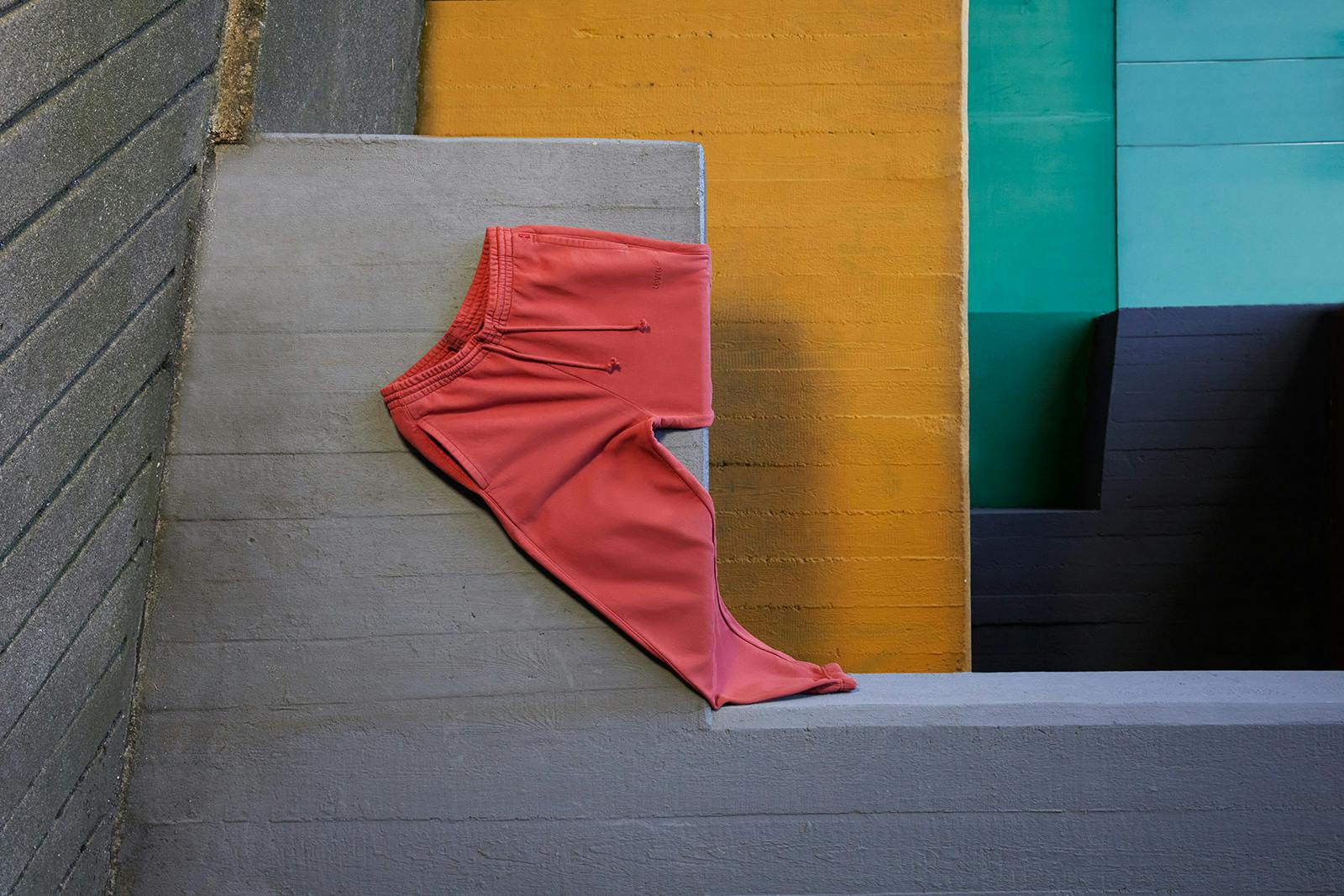 Highsnobiety / Julien Tell
While many labels opt for the 'bigger is better' mentality when it comes to branding, some don't need to. Take Levi's for example. All it takes is a quick flash of the brand's signature red tab stitched to the back pocket and you know you're dealing with best-in-class denim. But to gain that sort of recognition, the Levi's red tab has been around for a long time and has been through many different iterations. From its roots in rugged workwear, through its life as a pop-culture icon, and now its Red Tab Sweats, that tiny red label has always been a certificate of quality.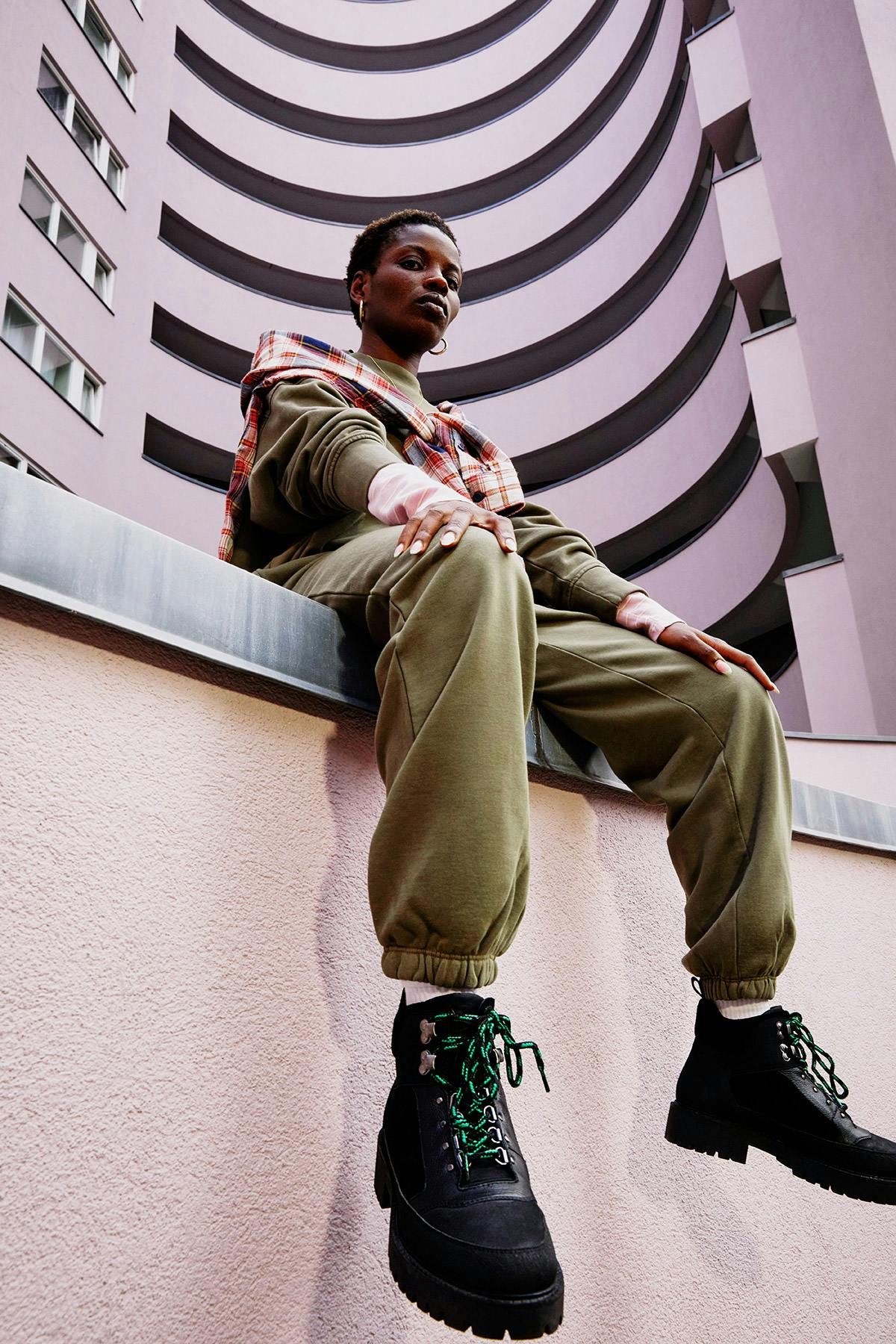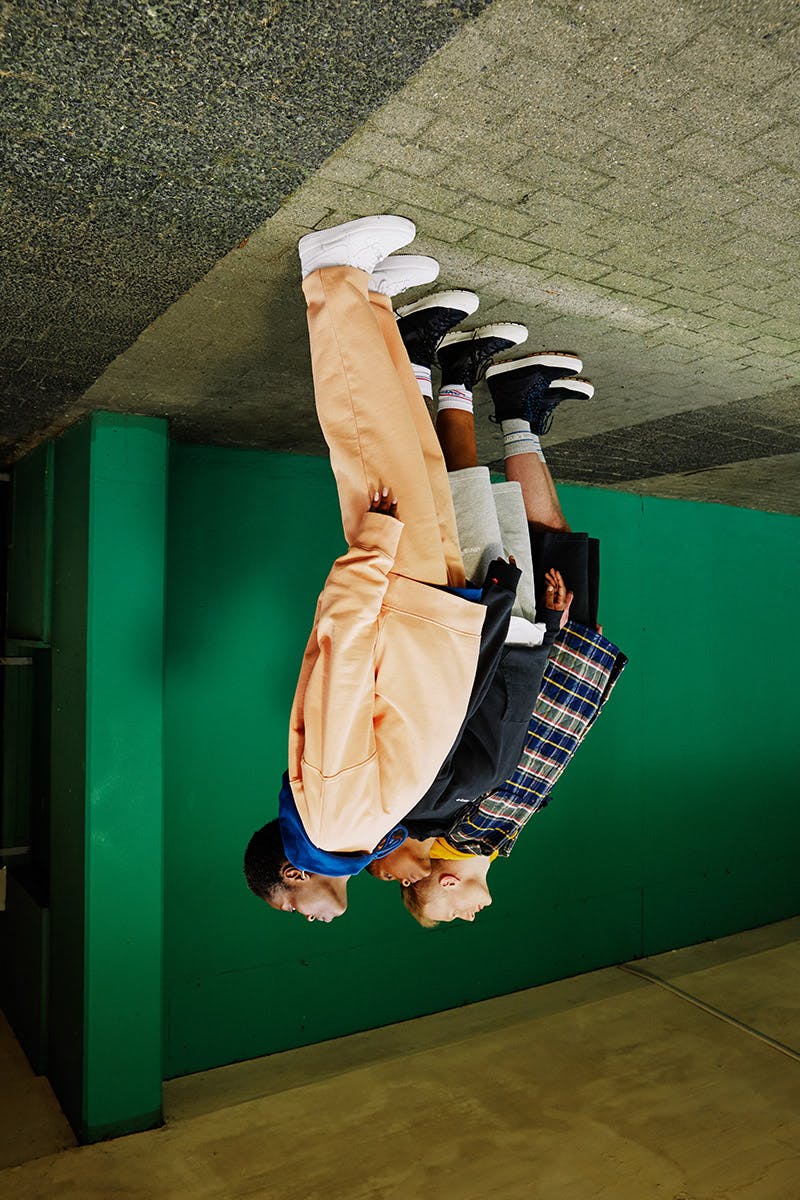 Touted as the final word in head-to-toe fleece, Levi's Red Tab Sweats includes crewnecks, hoodies, sweatpants, and sweatshorts, all cut from super soft cotton French terry. Using a range of garment dyes and patterns, Levi's brings a signature sense of vintage quality to the collection. Better still, the possibility of mixing and matching your Red Tab Sweats means that they're a go-to choice whether you're at home or out and about.
Heavyweight cotton builds finished with washed-out garment dyes are nothing new to workwear, so it's only natural that they're founding qualities of the Red Tab Sweats collection. In fact, it's surprisingly easy to trace these workwear ideals between original Levi's and the recent drop: designed with a wear-in, wear-out concept, Levi's Red Tab Sweats are defined by the no-fuss character of traditional workwear.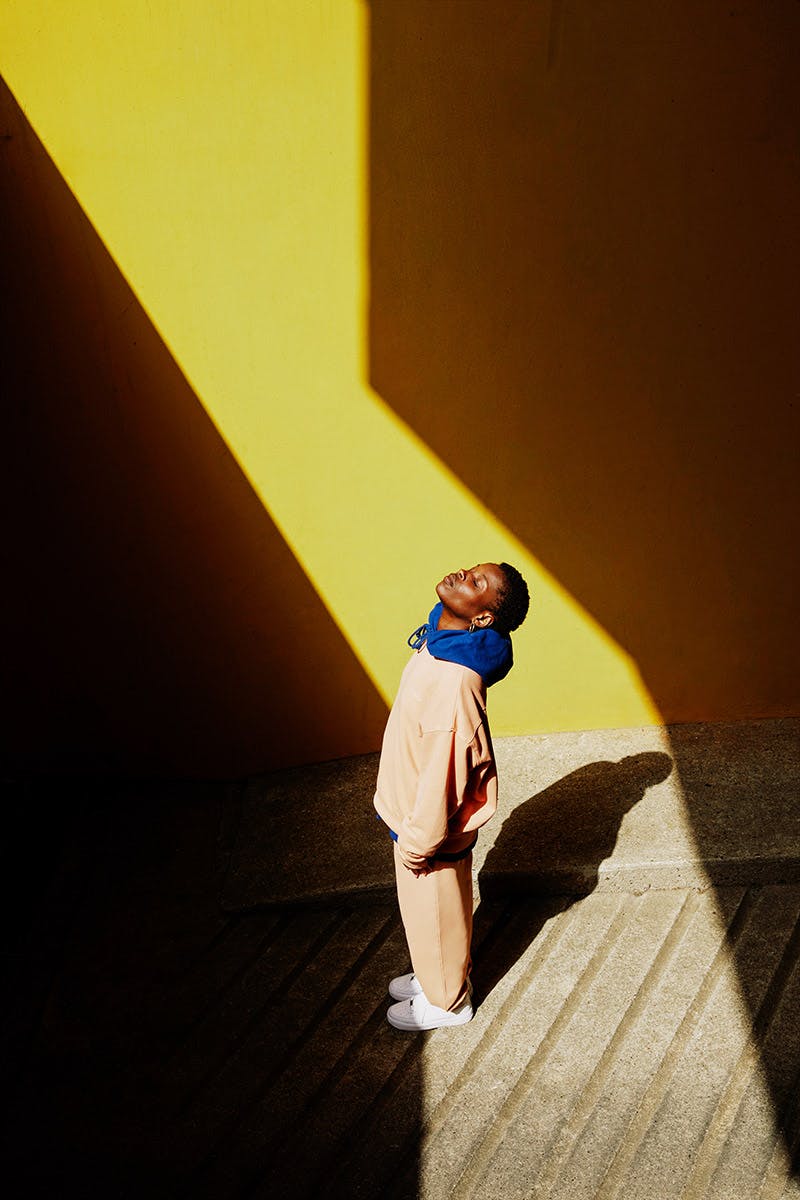 Workwear is one of the most enduring styles of the modern day. You can see its influences anywhere you look. From Italian luxury to American streetwear, it's a foundational aspect of the modern wardrobe, and it's also constantly evolving alongside the modern wardrobe. The Levi's Red Tab Sweats collection buys into the versatility that rocketed workwear into the style realm, making it the clearest evolution of the Levi's legacy we've seen in a long time.
Whether you're kicking back at home, working, or heading out, there's a wealth of combinations using the Sweats as their foundation that will do the job. Thanks to the high-quality dyes and patterns, it's easy to style your Red Tab Sweats up or down. If you're heading out, you can couple your Sweats with a classic oxford shirt for an informal yet sharp take. Try styling with the iconic Levi's Trucker Jacket for a failproof transition into fall, or, on the other end of the spectrum, opt for the full co-ord for an easy win when you're at home.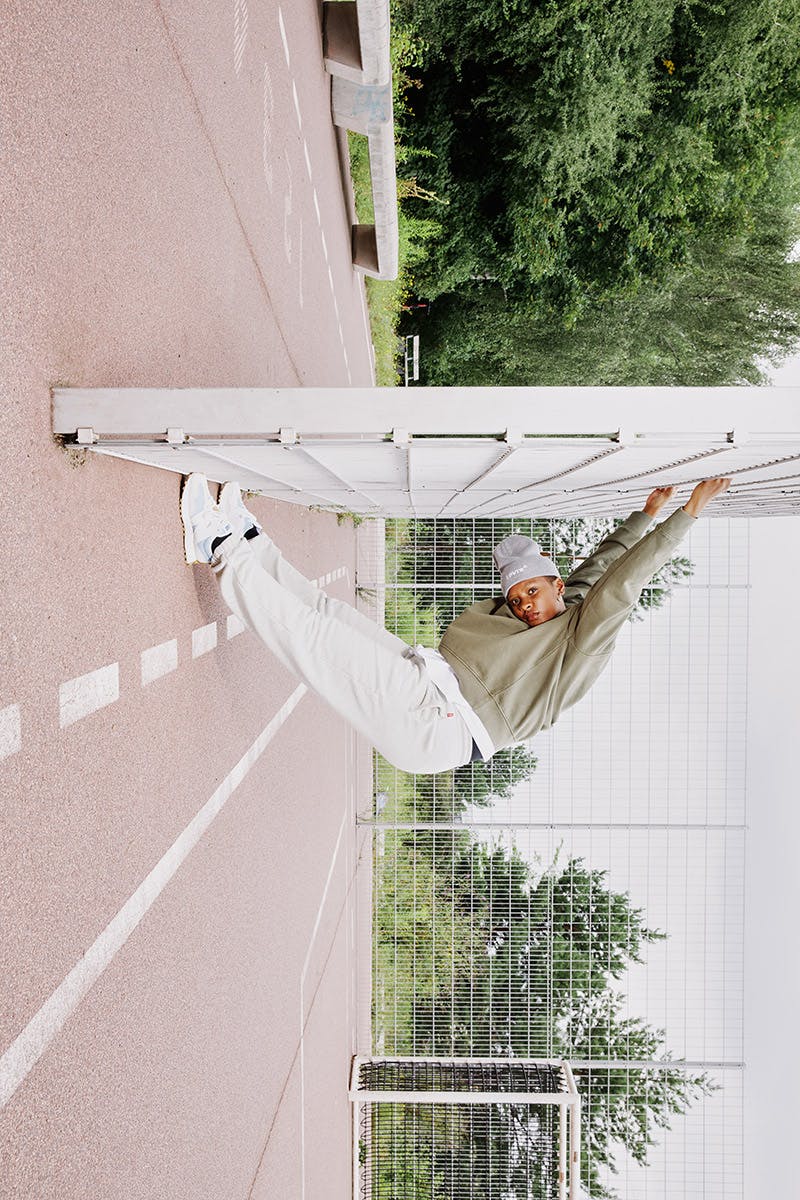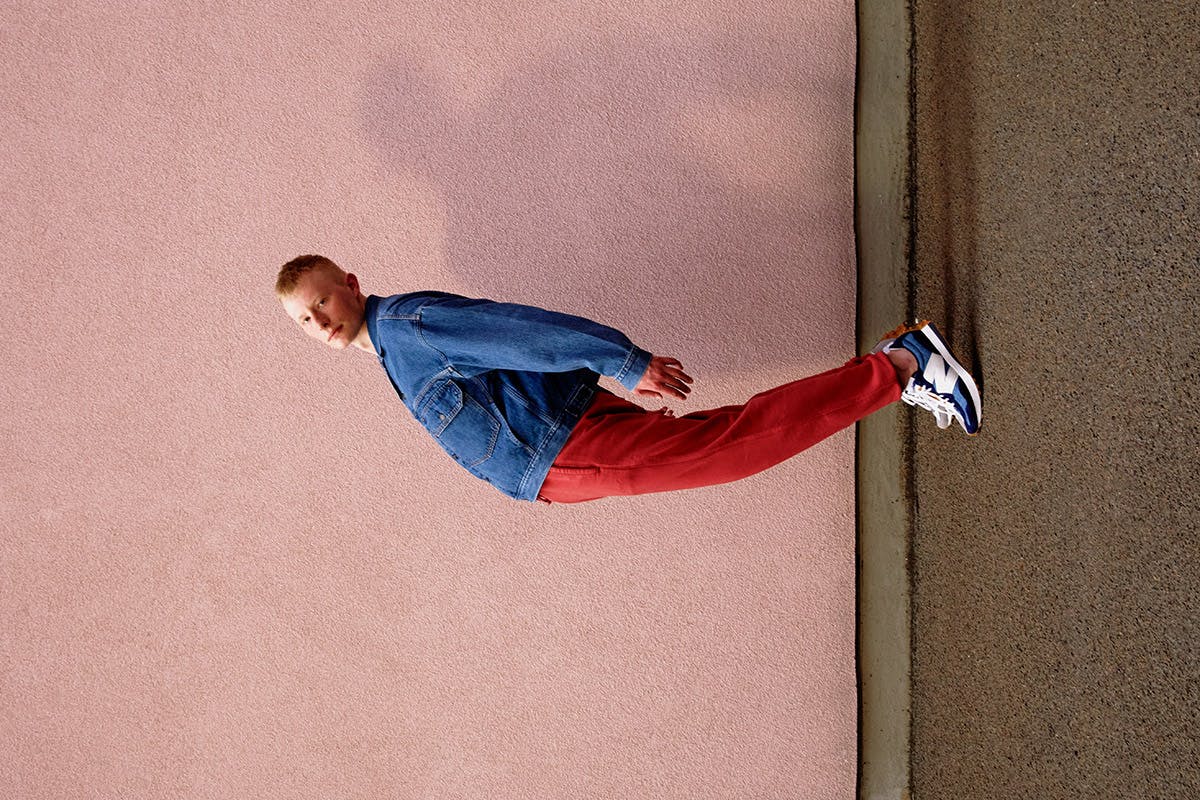 While full tracksuits have long been derided for laziness, the Levi's Red Tab Sweats selection skates around this obstacle with its washed-out palette. You can mix and match colorways to ensure that your coordinated fit has bold personality or keep it uniform for a traditional, retro sportswear finish. The collection affords complete freedom for you to express your personality using the sweats as building blocks.
"We wanted to create a new, effortless, and cozy sweat hook-up for everyone. It's inspired by pieces we found from our archive with a '90s look and feel, with more relaxed proportions and style but made for today. They're comfy and cozy, perfect to wear in and to wear out and about. We captured quality, cool, and comfort all in one." Says Chief Product Officer Karyn Hillman. Quality, cool, and comfort all in one sounds a lot like the key qualities that Levi's red tab stitching has come to signify. The new collection might look very different from the beaten denim of the past, but at its core, it's cut from the same cloth. You're looking at the new era of the classic red tab.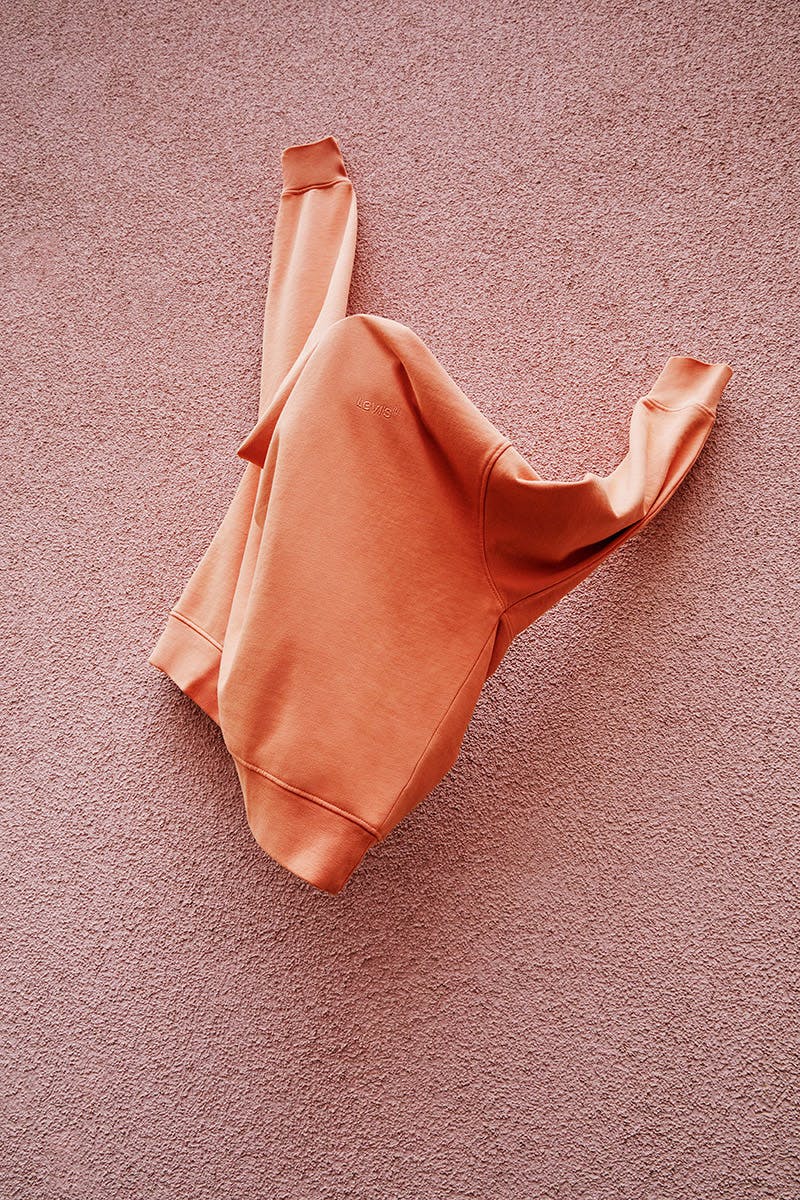 Shop the Levi's Red Tab Sweats collection here.