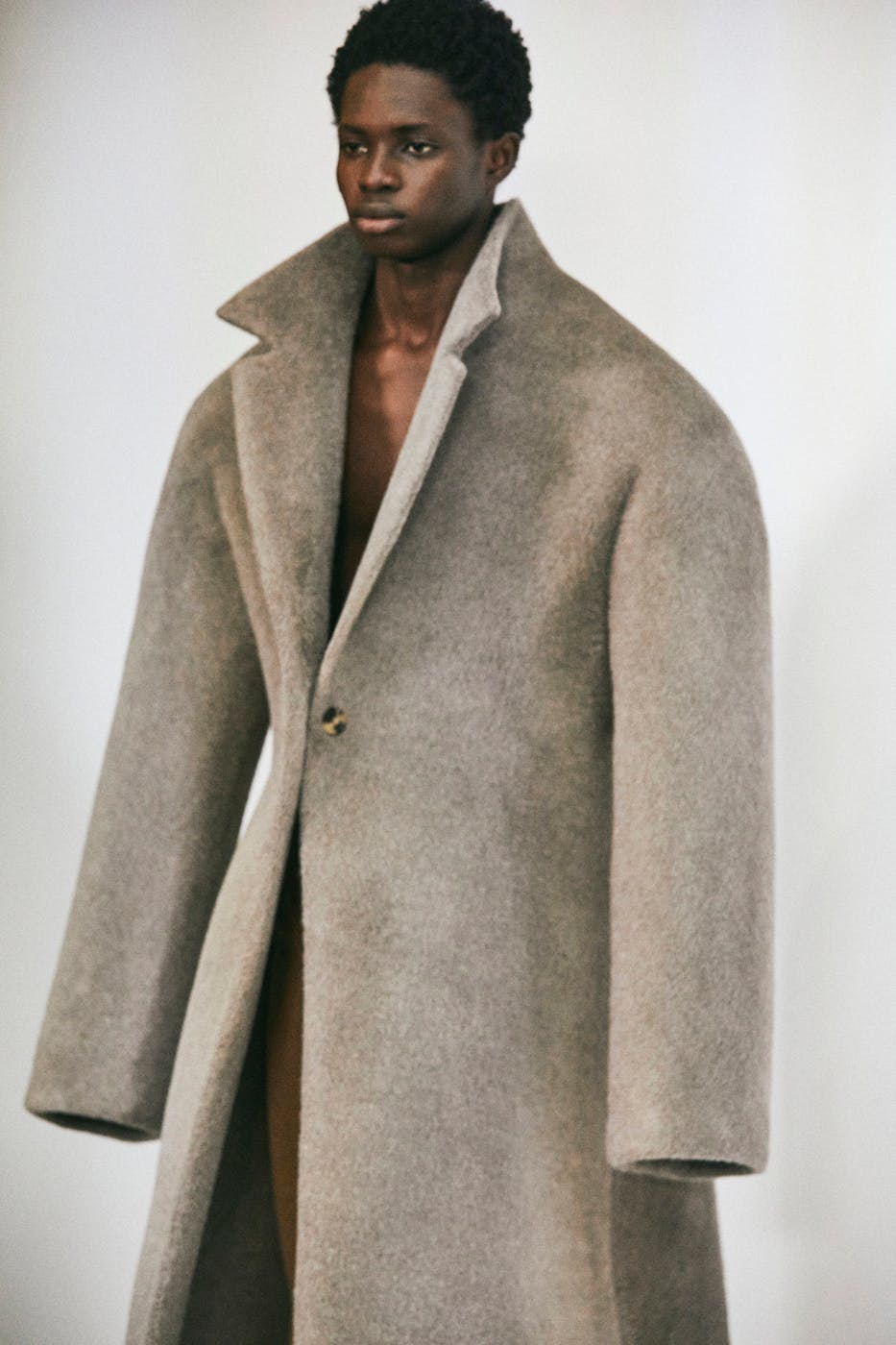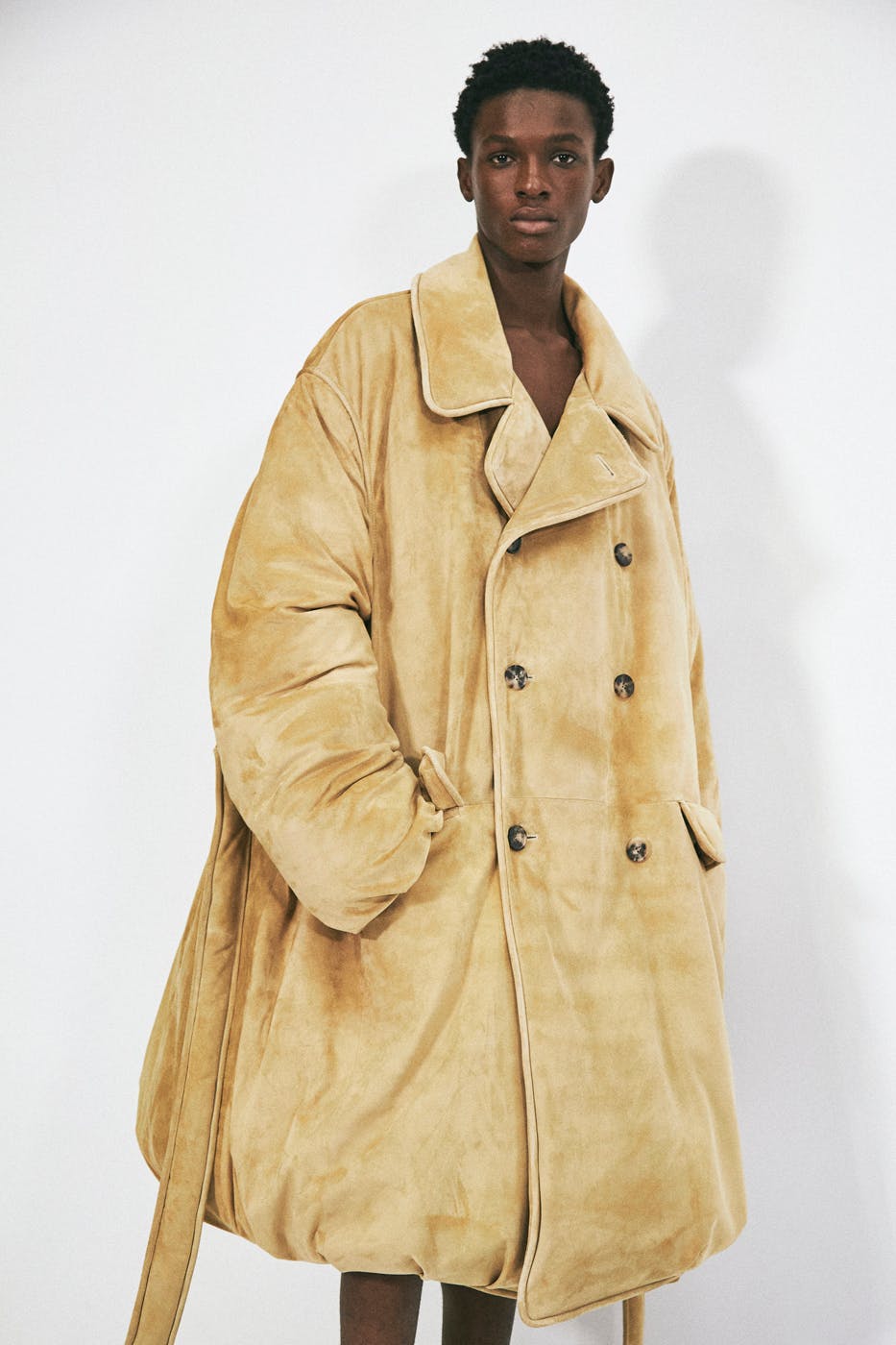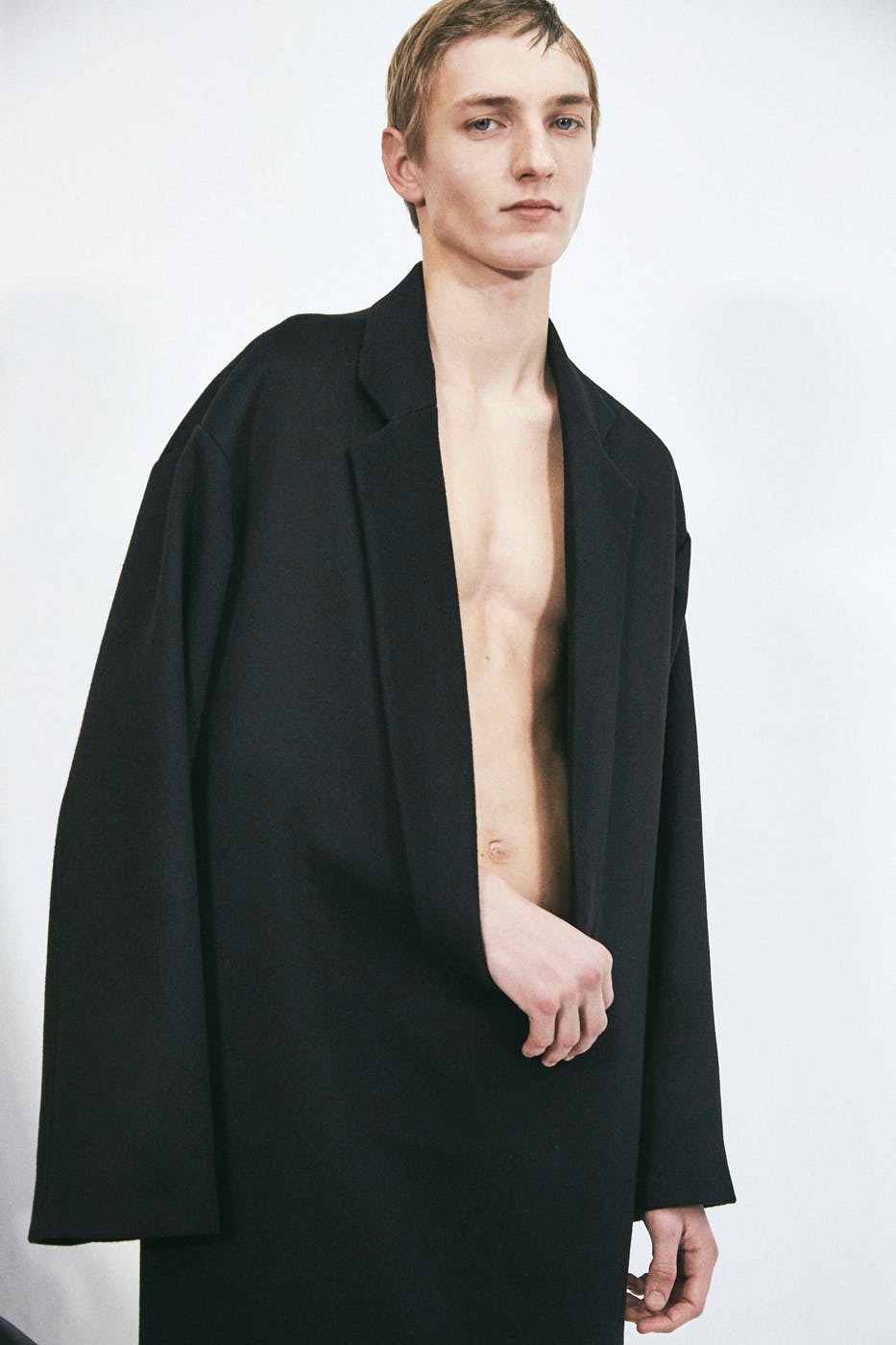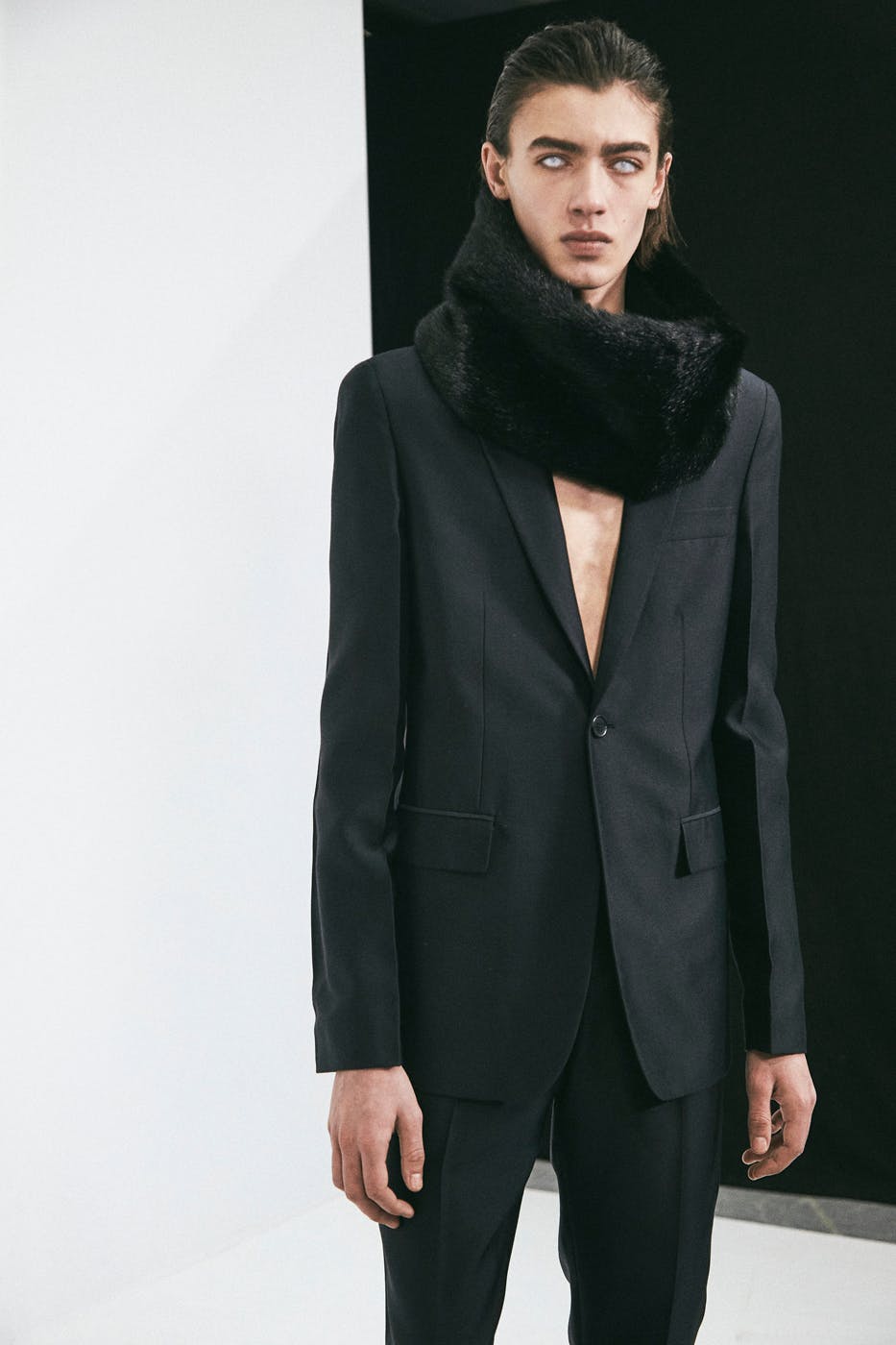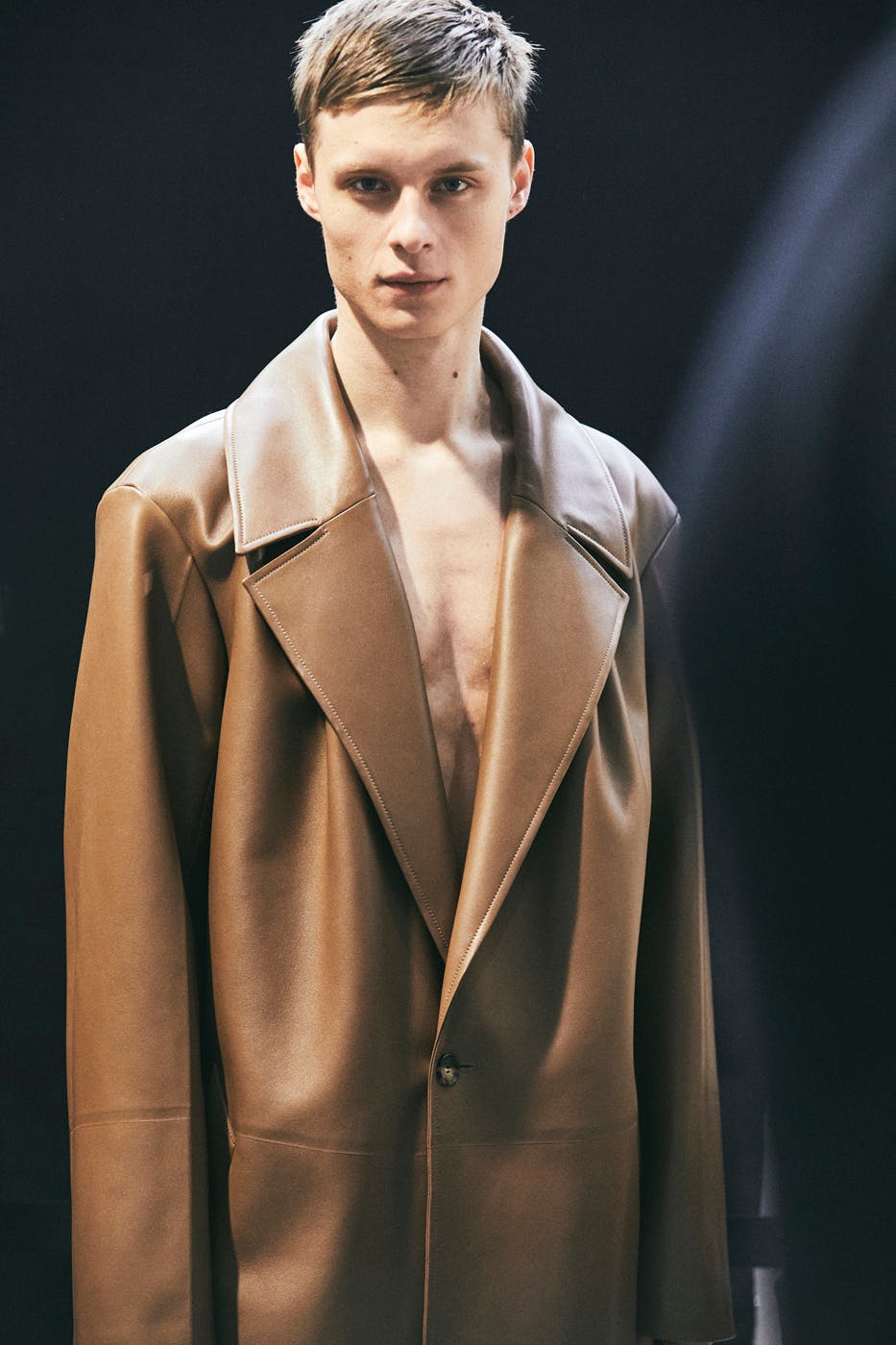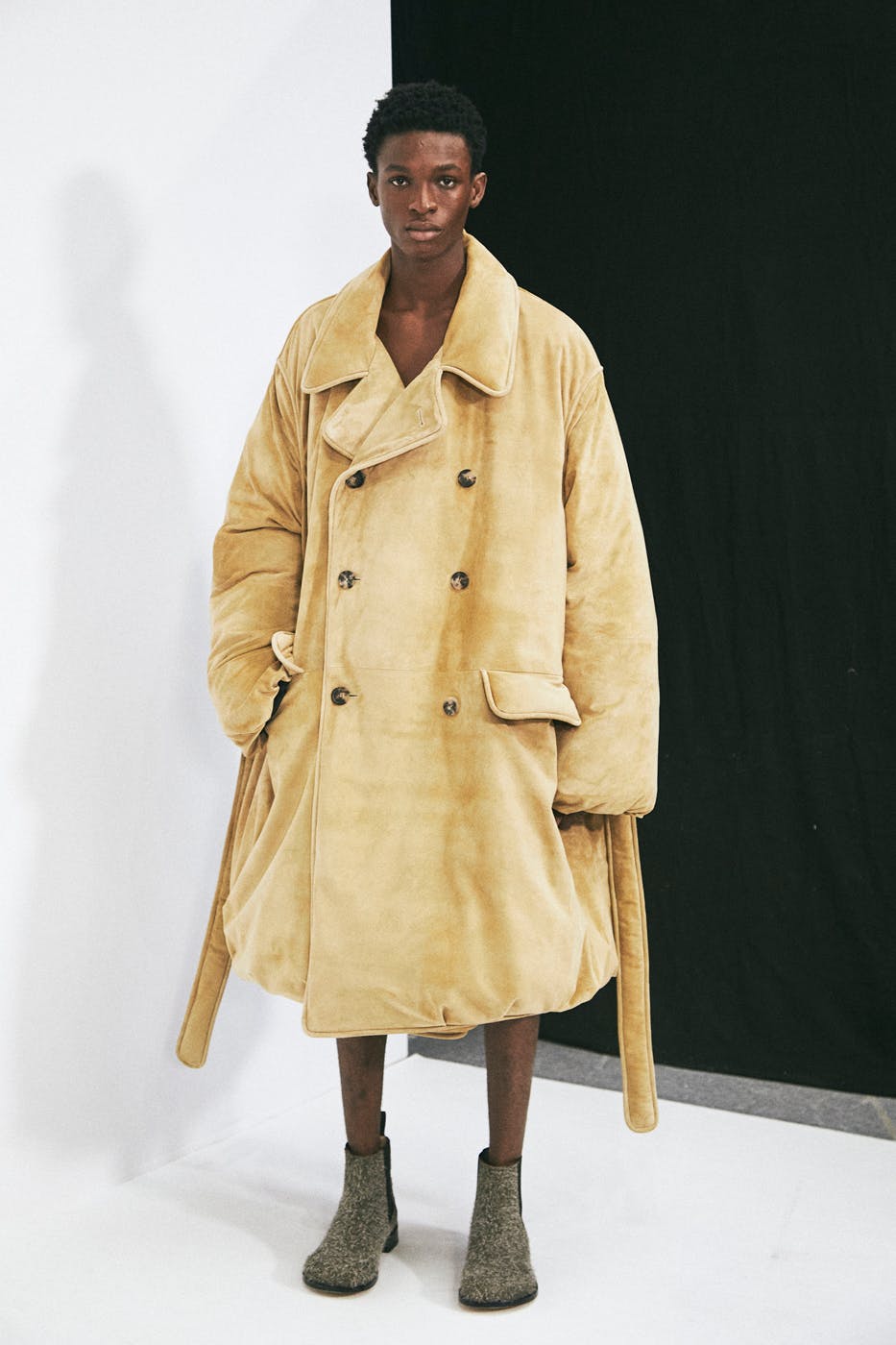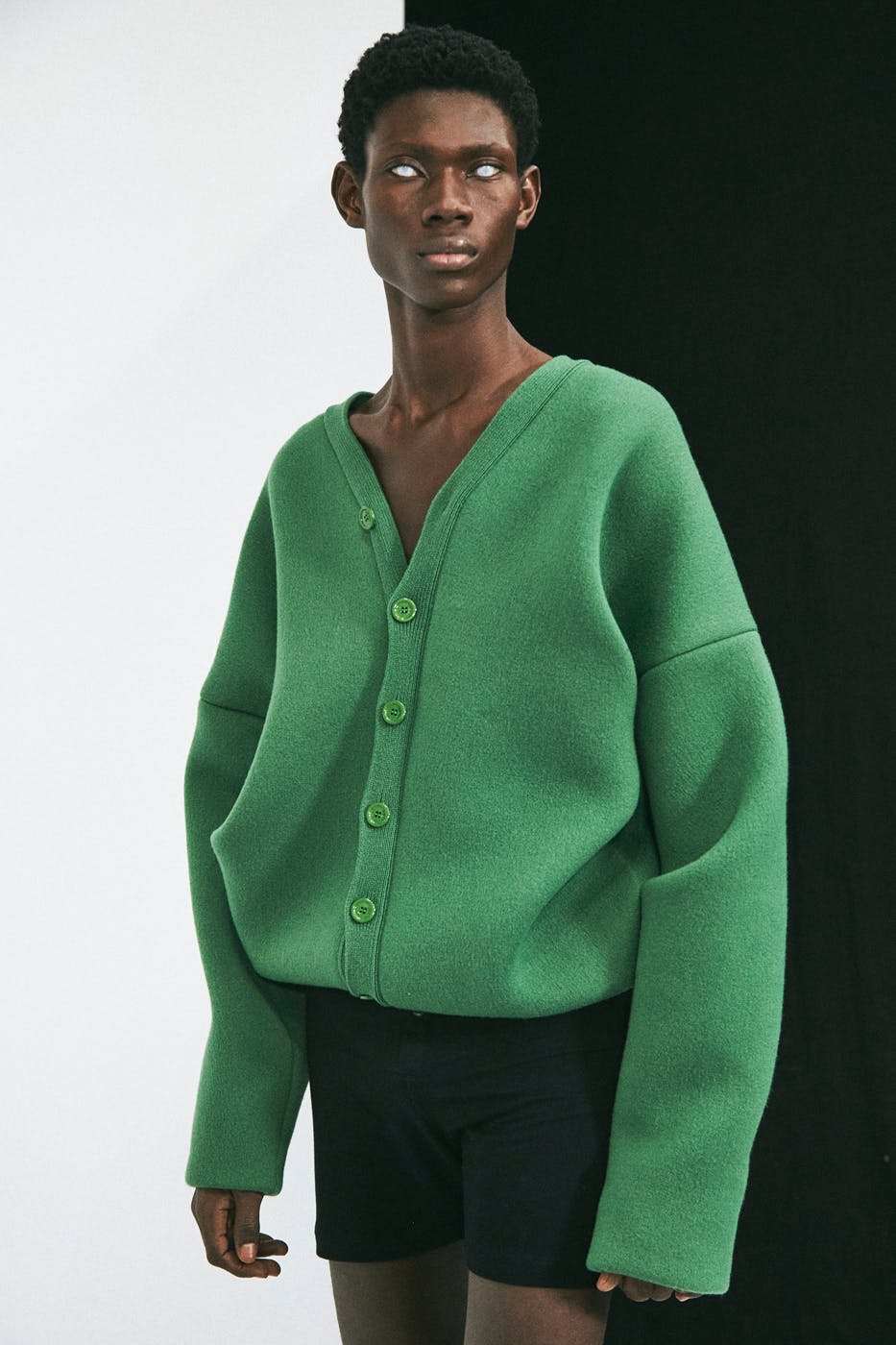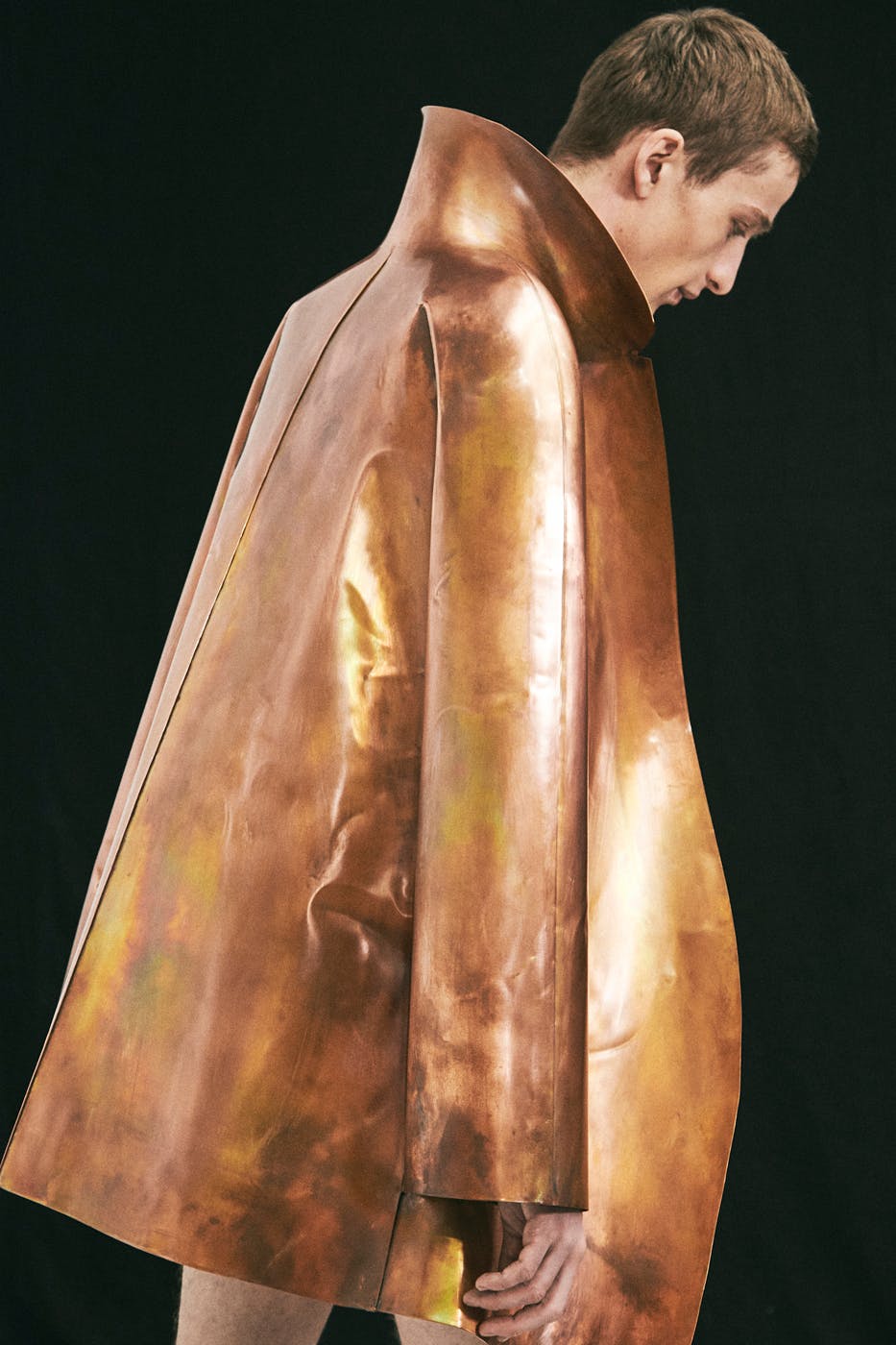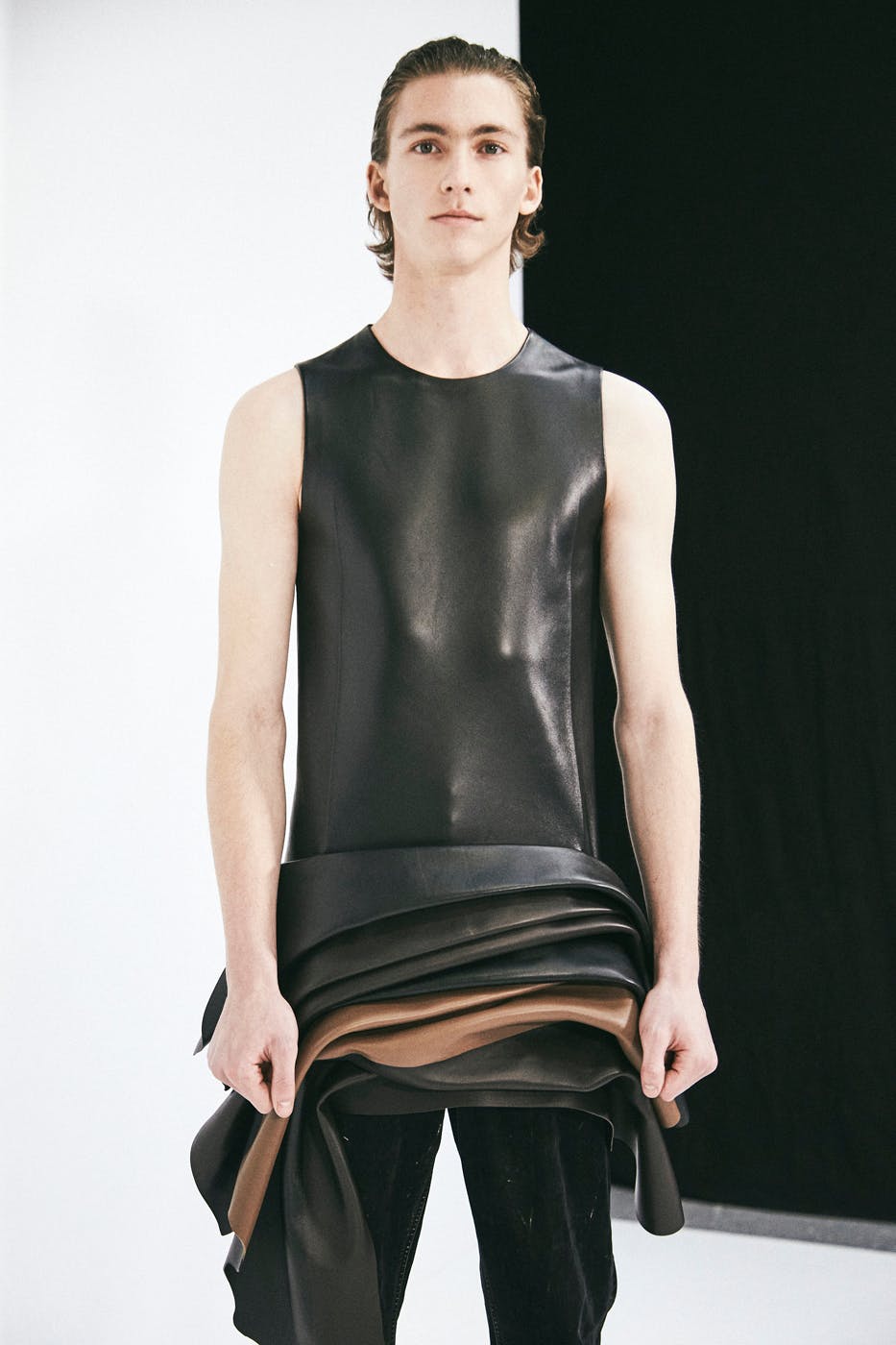 As demonstrated by the grass that grows on its coats and Minecraft-ready hoodies, LOEWE is all about a good time. The Spanish house is all about capital-F F-U-N, after all. What other luxury label is doing Studio Ghibli collabs, anyways?
Witness the shapes at the core of LOEWE's Fall/Winter 2023 collection: bell-sleeved faux fur jackets, densely knit cardigans, overcoats sealed into a vareuse pullover (very Margiela Hermès), padded wool felt jackets that're so stiff that they wrap the body in rigid shapes.
The clothes are recognizable enough, to be sure — blazers, T-shirts, double-breasted overcoats — but they're finished so unusually that nothing looks quite how you'd expect. That's the LOEWE difference.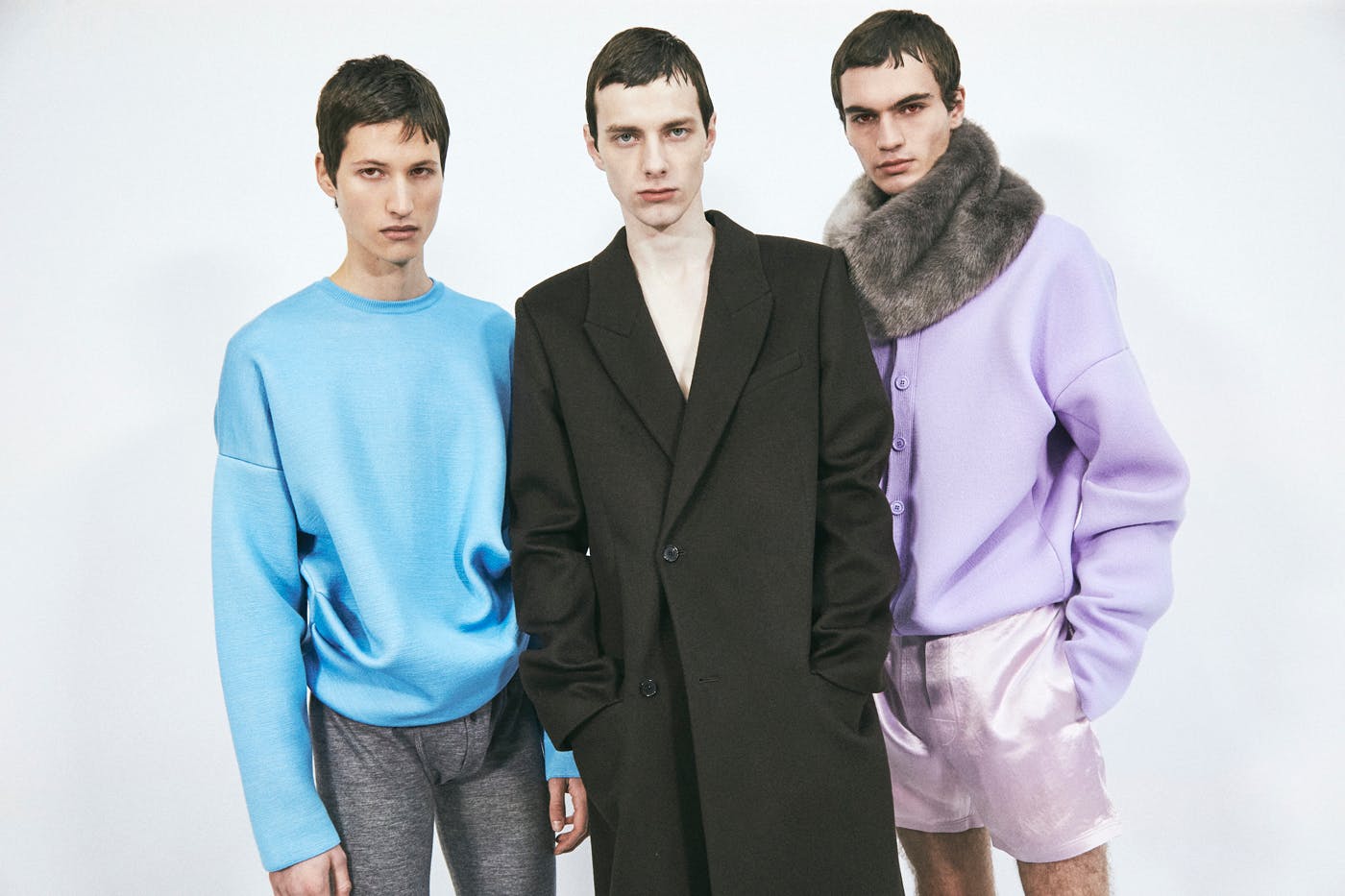 This season, that attitude was inspired by a conversation creative director JW Anderson had with multimedia artist Julien Nguyen.
Textures at the LOEWE FW23 were so rich that they practically pop out of the photographs, the neppy wool and glistening satin almost too vivid for still images.
These layering pieces make so much noise that Anderson seems to have opted to remove pants from the equation. Hardly any models had much of anything on their lower torsos. There were some tiny shorts here and mélange long johns there but only a scant few models wearing baggy trousers.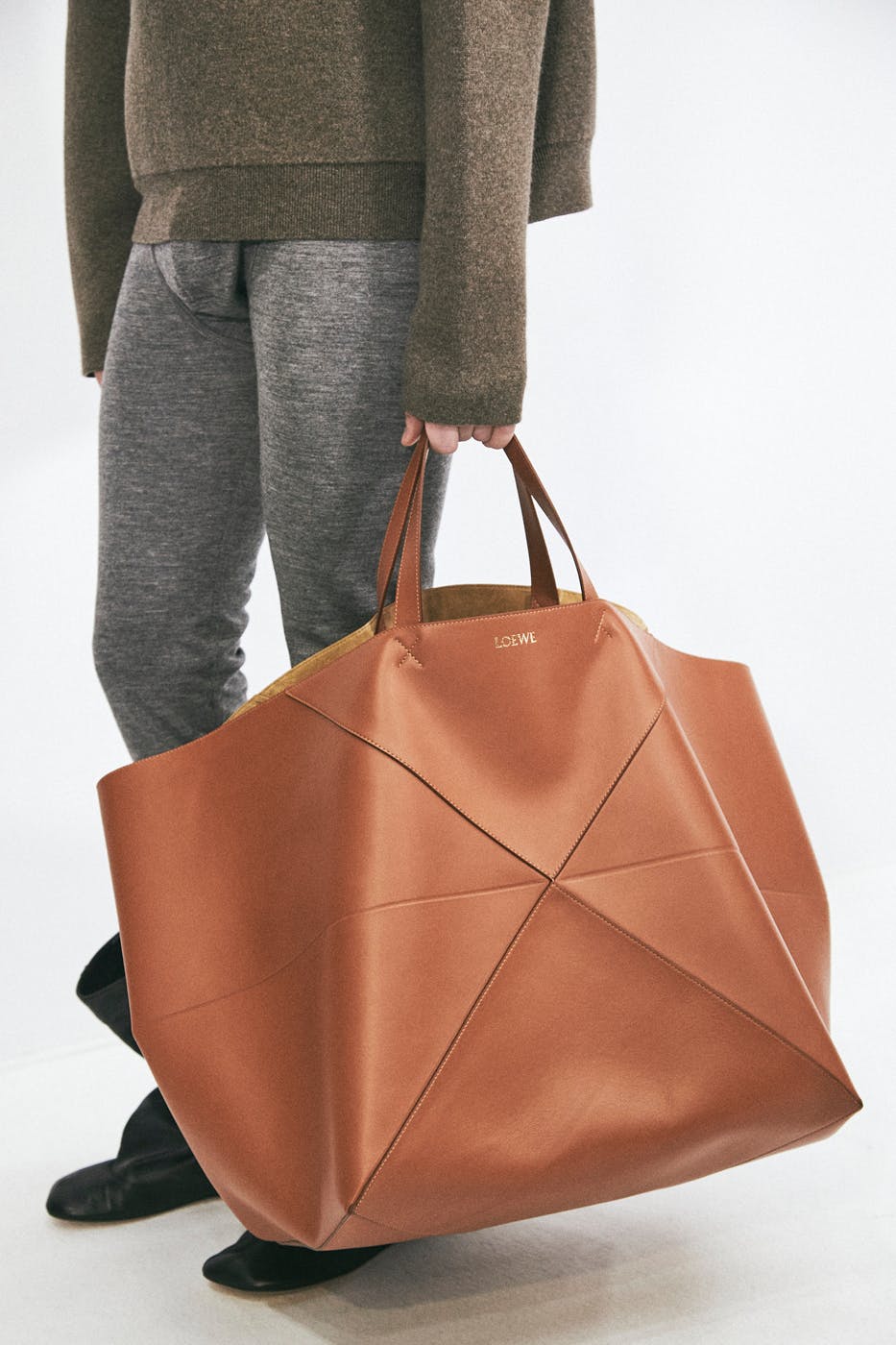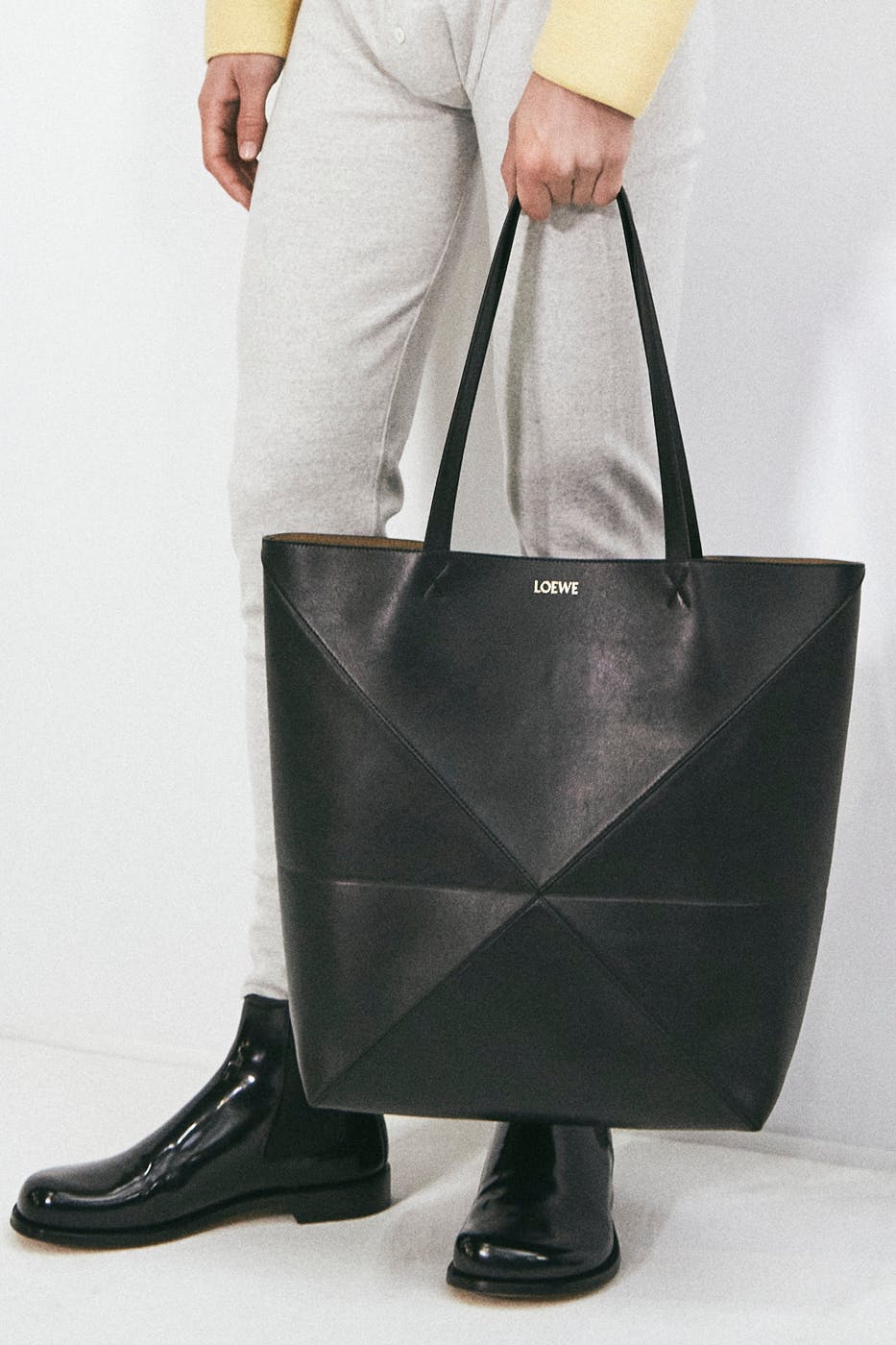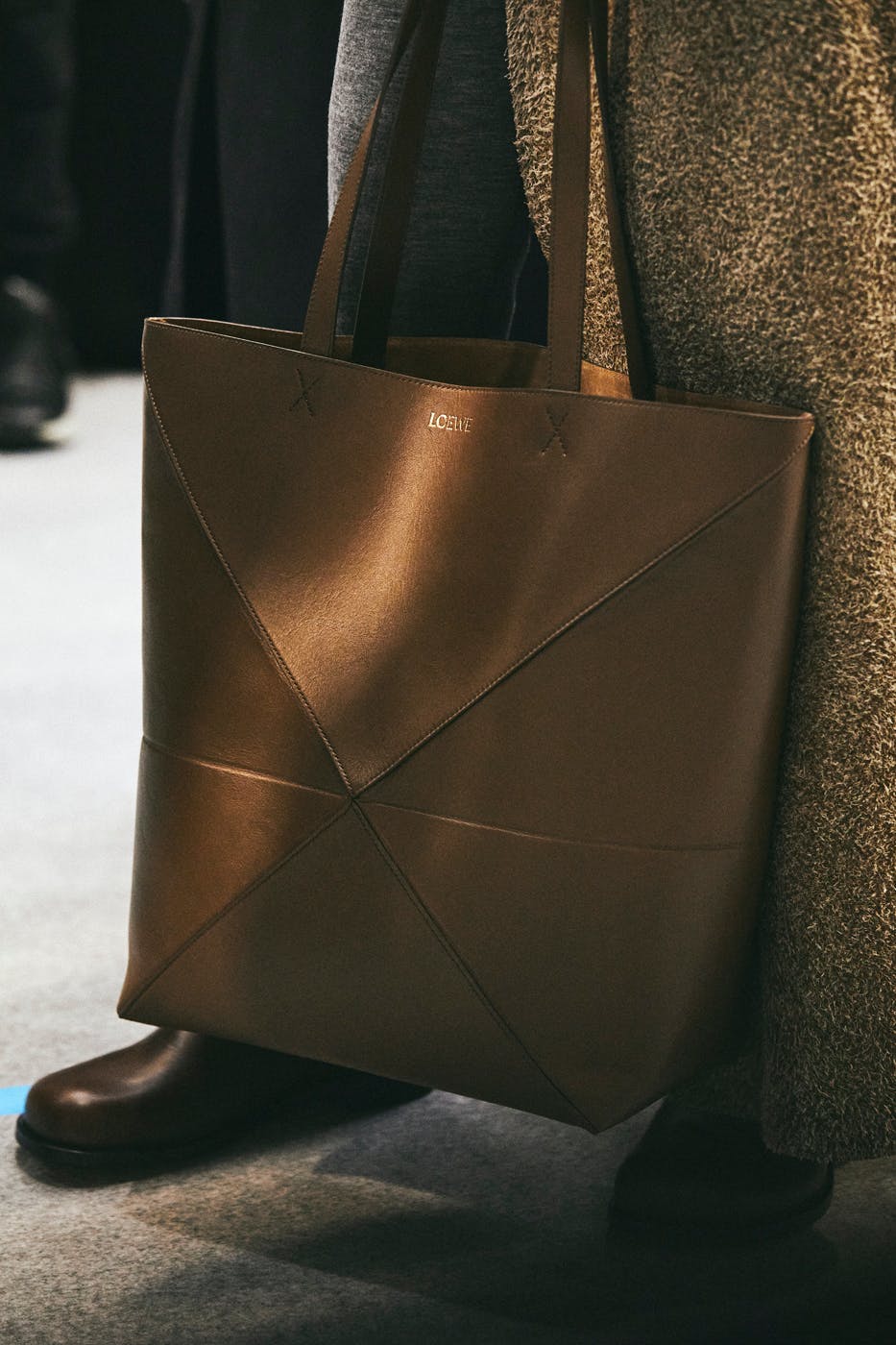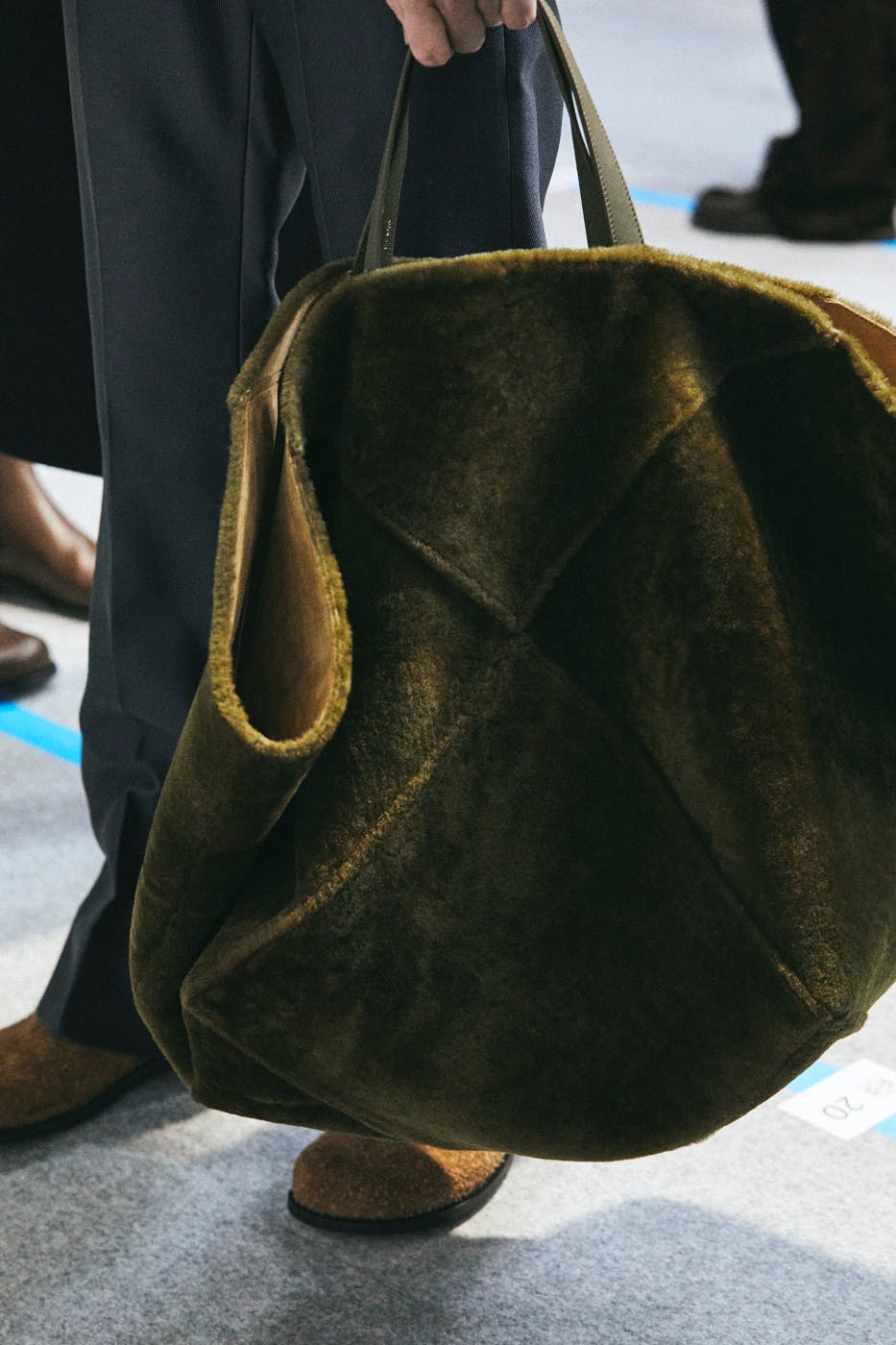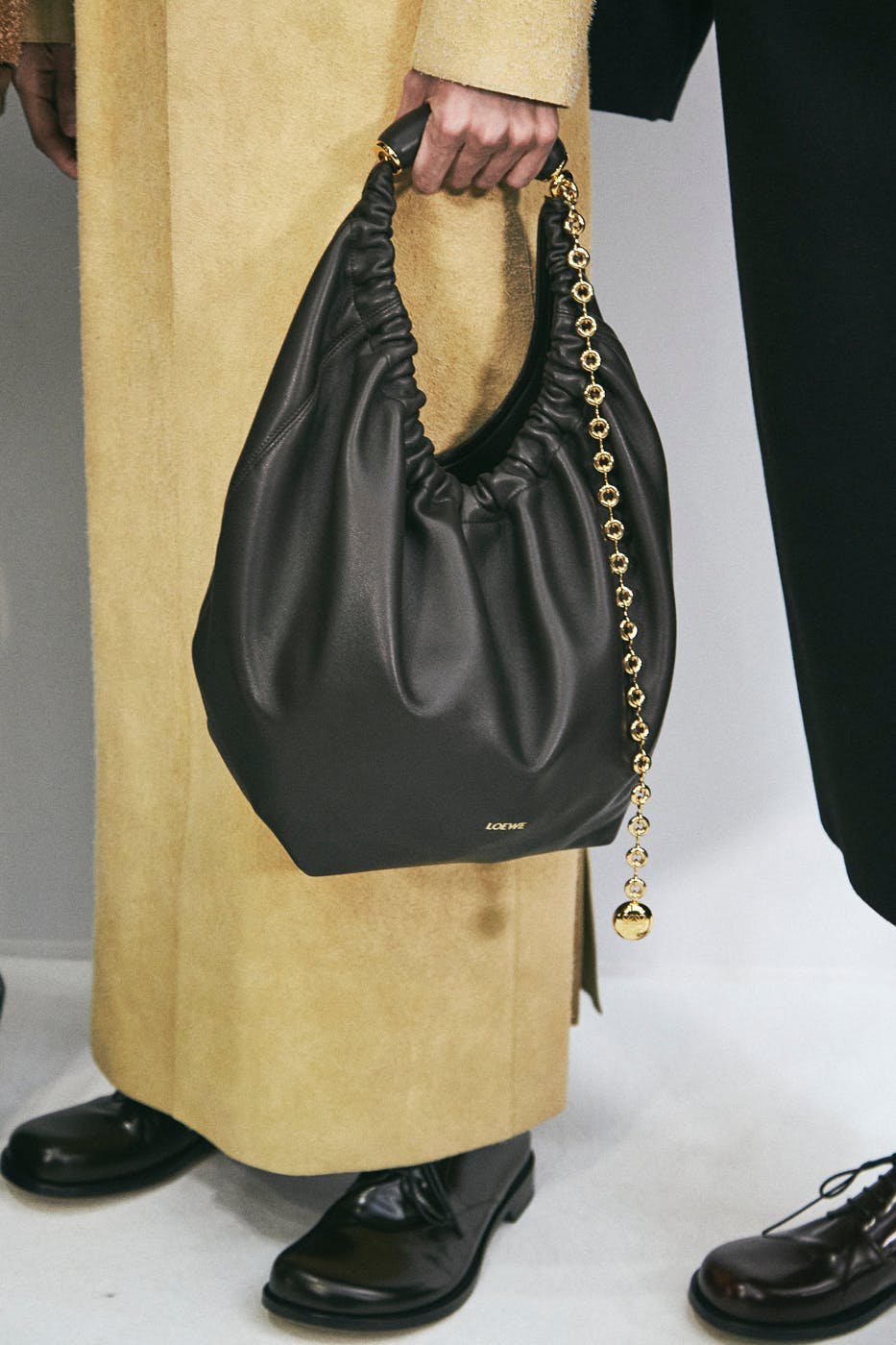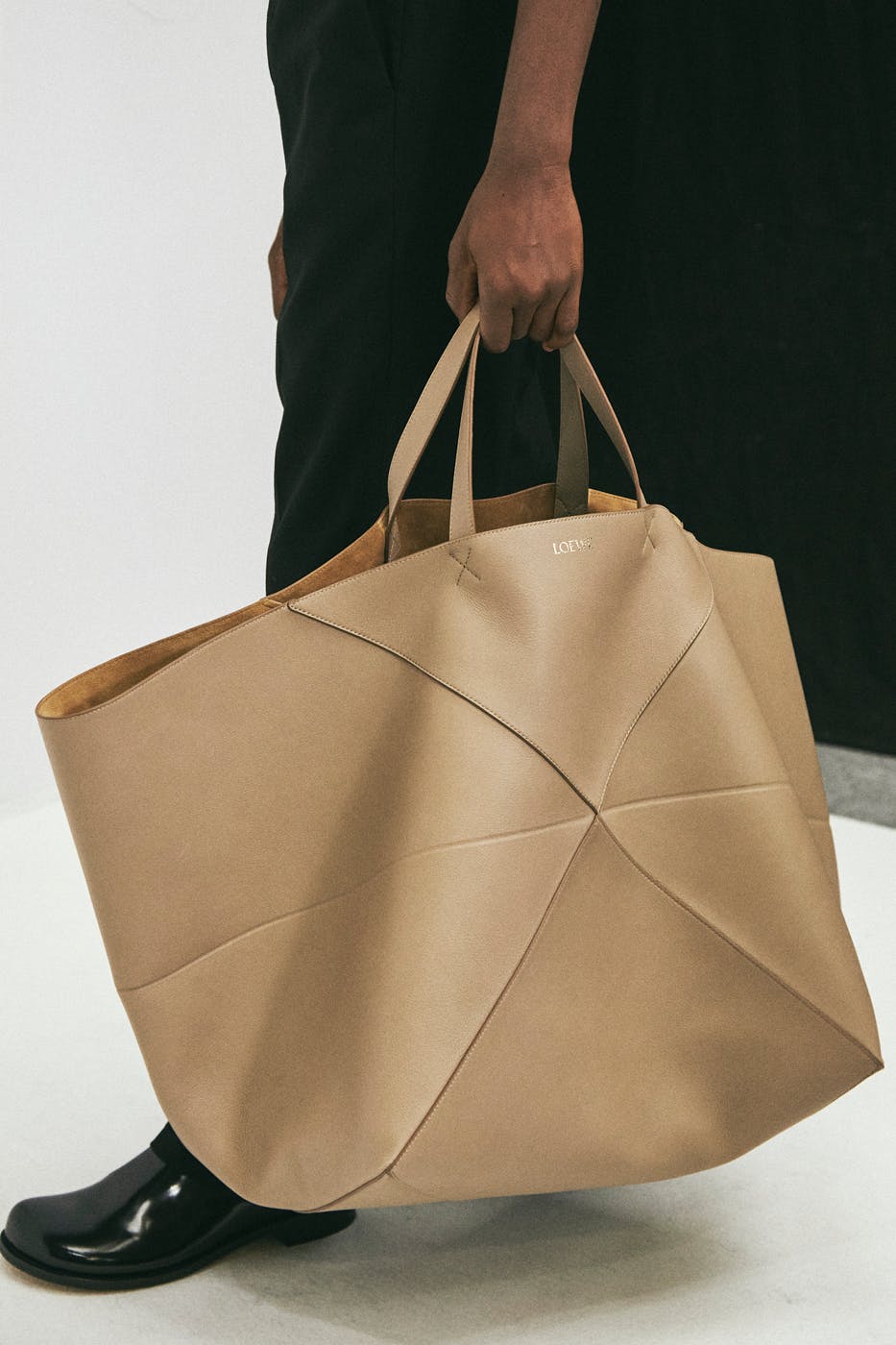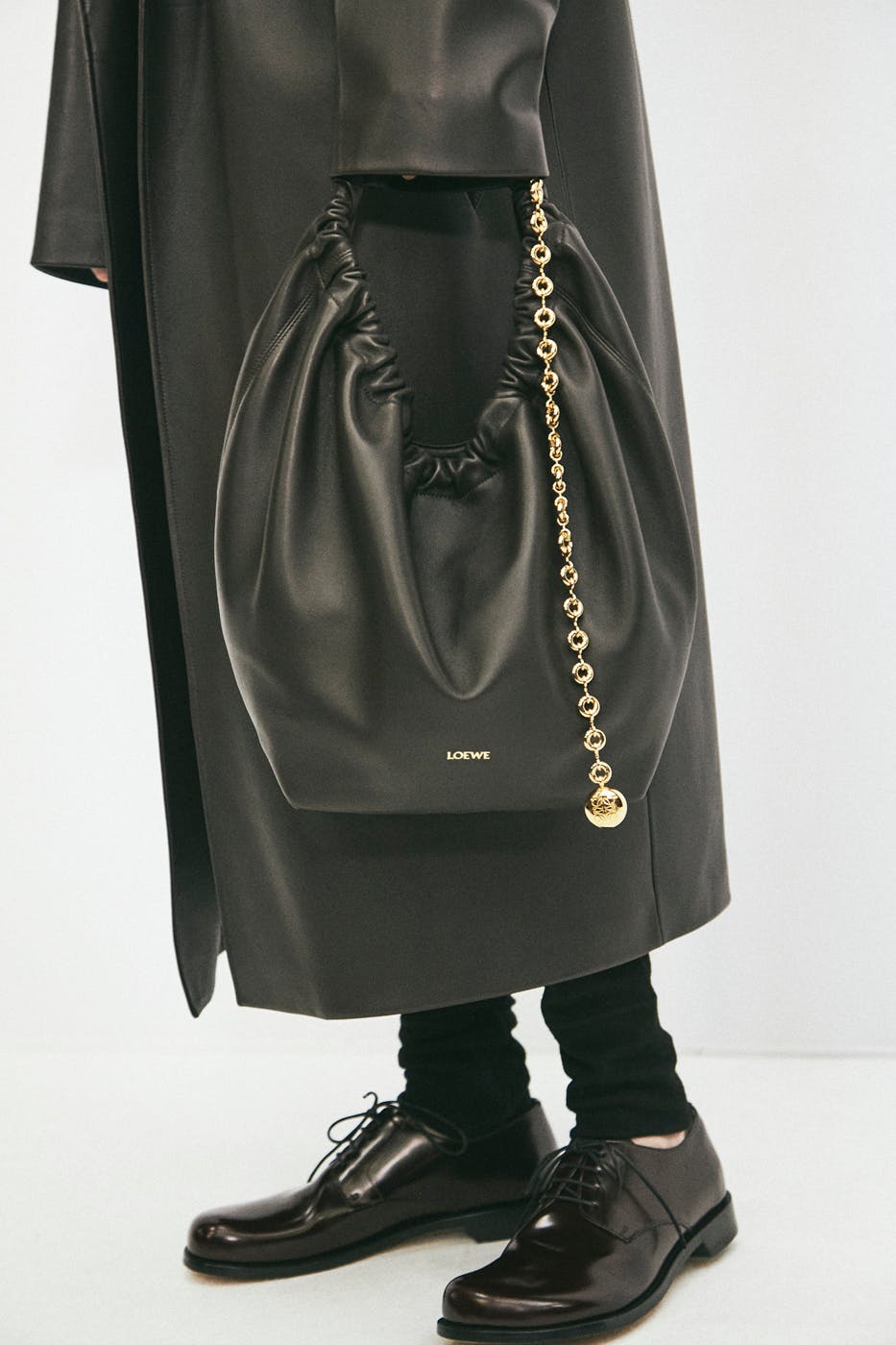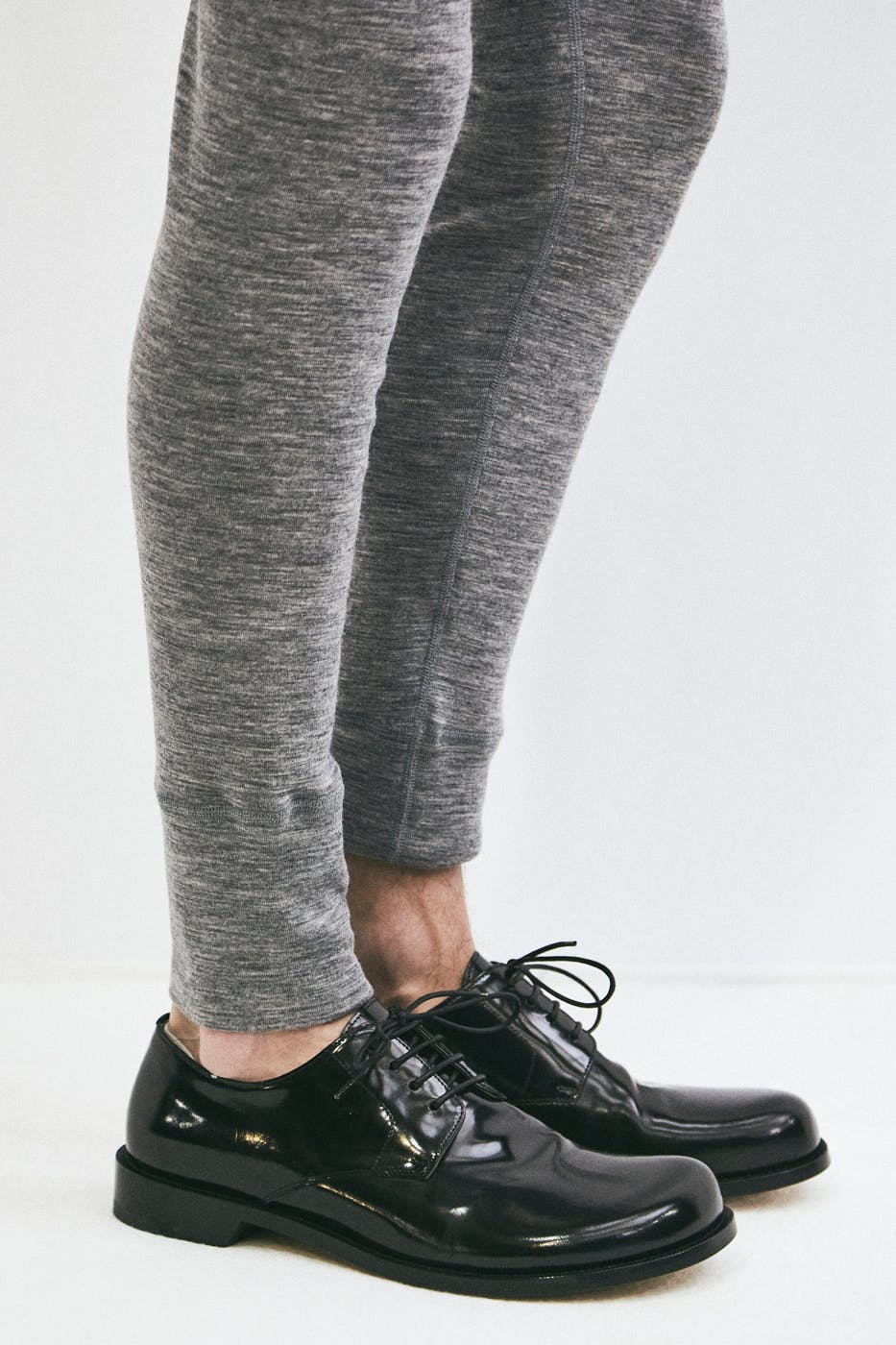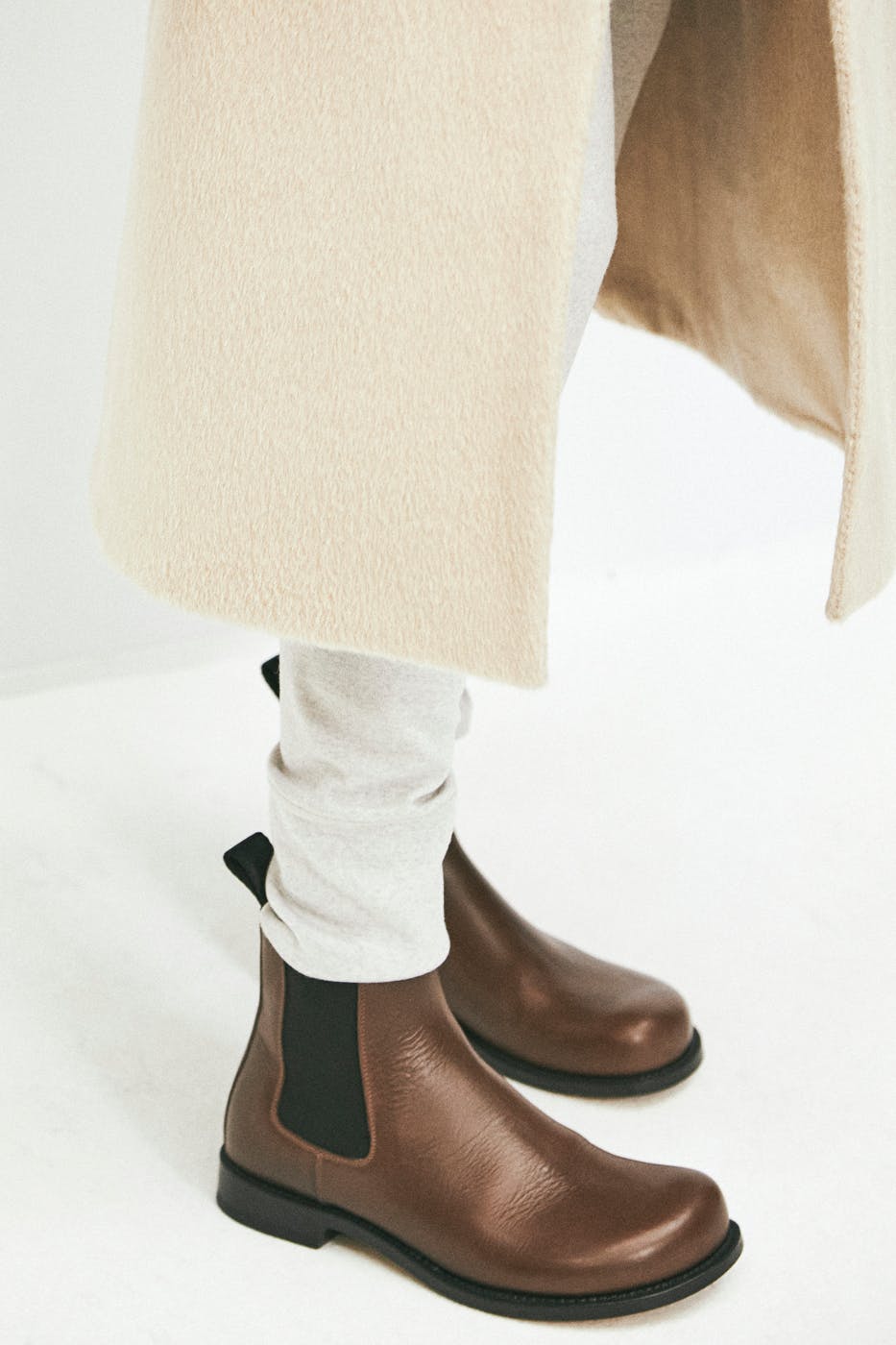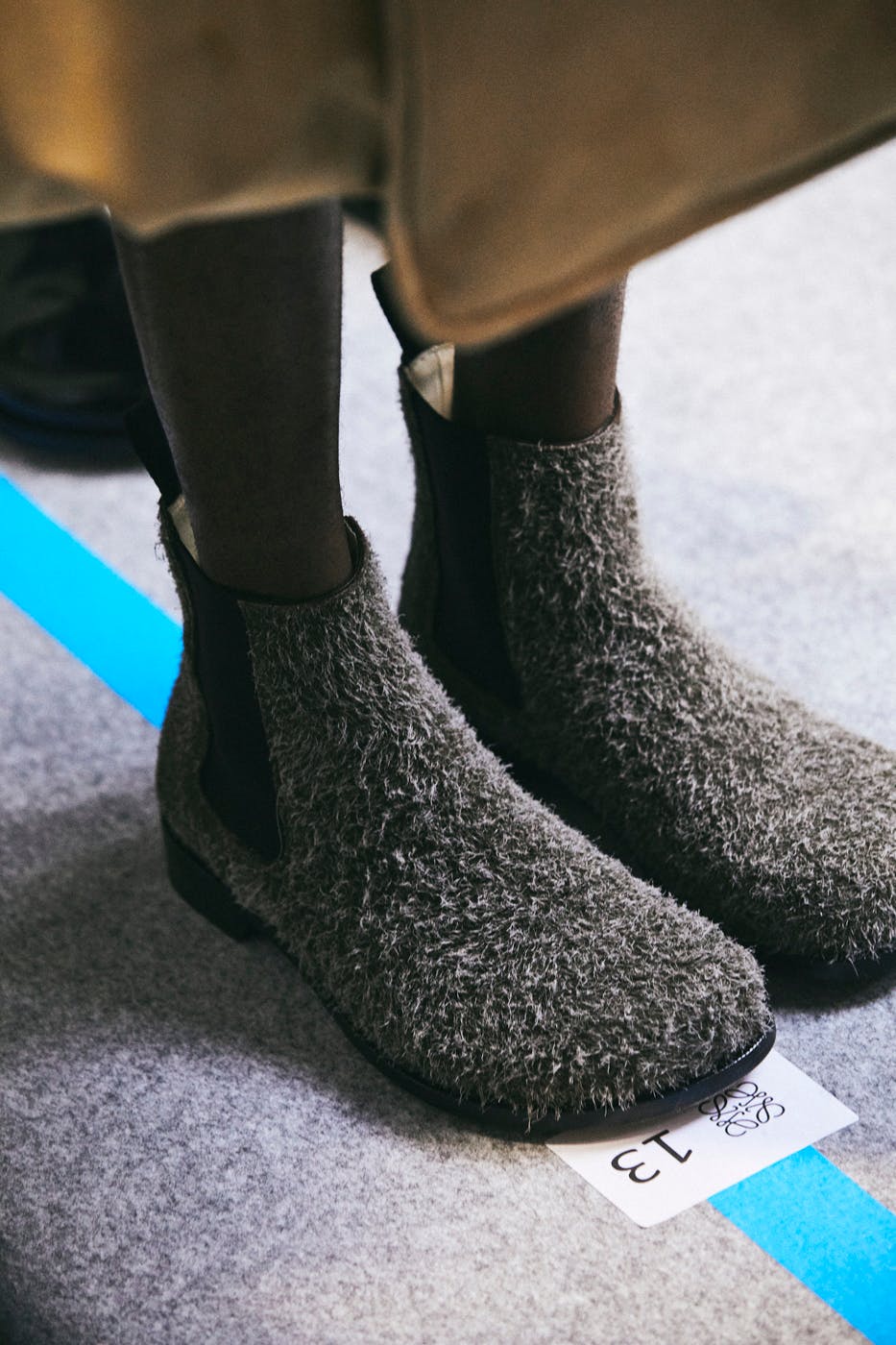 Thus, the ensuing attitude was one of utter ease. Getting dressed in LOEWE FW23 just means pulling on a thick jacket, slipping into some fuzzy shoes, grabbing your exquisite leather handbag and hitting the road.
Timothée Chalamet was there, clad in a shearling and joggers to epitomize LOEWE's newfound focus on a laid back lifestyle. Does it get much comfier?