Highsnobiety / Julian Burgueño
Los Angeles is confusing. Swaying palms stud streets lined with dirty dingbats. The beautiful and the banal butt up against each other in uneasy patterns. What's glorious and sun soaked can become depressing and cloud-covered in seconds. You're told you're in a city, but it feels like a suburb.
Yet erratic emotional range is perhaps apt for a metropolis that serves as America's mood ring.
It's no wonder artists thrive here. To create, you have to isolate, and then you have to propagate. You have to be all things at once. And, in some ways, that quality has also made the city perfect for quarantining. The propensity to exist in your own bubble already permeates readily, and so turning inward felt less like a chore and more like the natural extension of an ethos already firmly in place.
Seclusion and making music also go hand-in-hand, and during the height of Los Angeles's recent Covid spike, photographer Julian Burgueno and Highsnobiety Fashion Director Corey Stokes took a series of portraits (at a safe distance) of six musicians currently producing, singing, or just existing in the Southern Californian sprawl.
Kilo Kish on Burning Things to the Ground
"If you have the luxury of being able to stay home, this is a good time to focus on making yourself a better person. That's what I've been trying to do at least. What needs to be done? What ways can we lift each other up? When the pandemic started, I was just finishing up a tour and one of my really close friends died. So for me, this time has been special because I don't know where I'd be without it. I think to myself, if I had to continue working and pretend like everything was okay, it would have made everything even tougher. I've appreciated the time to breathe. It's ok to take the time you need. Life went upside down. It's okay to let new things happen. The space has allowed me to toy with different ideas and question my perfectionism, and my ego, and myself. Now I'm able to interrogate certain things and ask questions like: 'What if I am a bad artist?' Or, 'What if that project failed, and that's okay?' It's liberating to recognize that sometimes things have to burn to the ground so you can start over again."
Giveon on Taking Away Barriers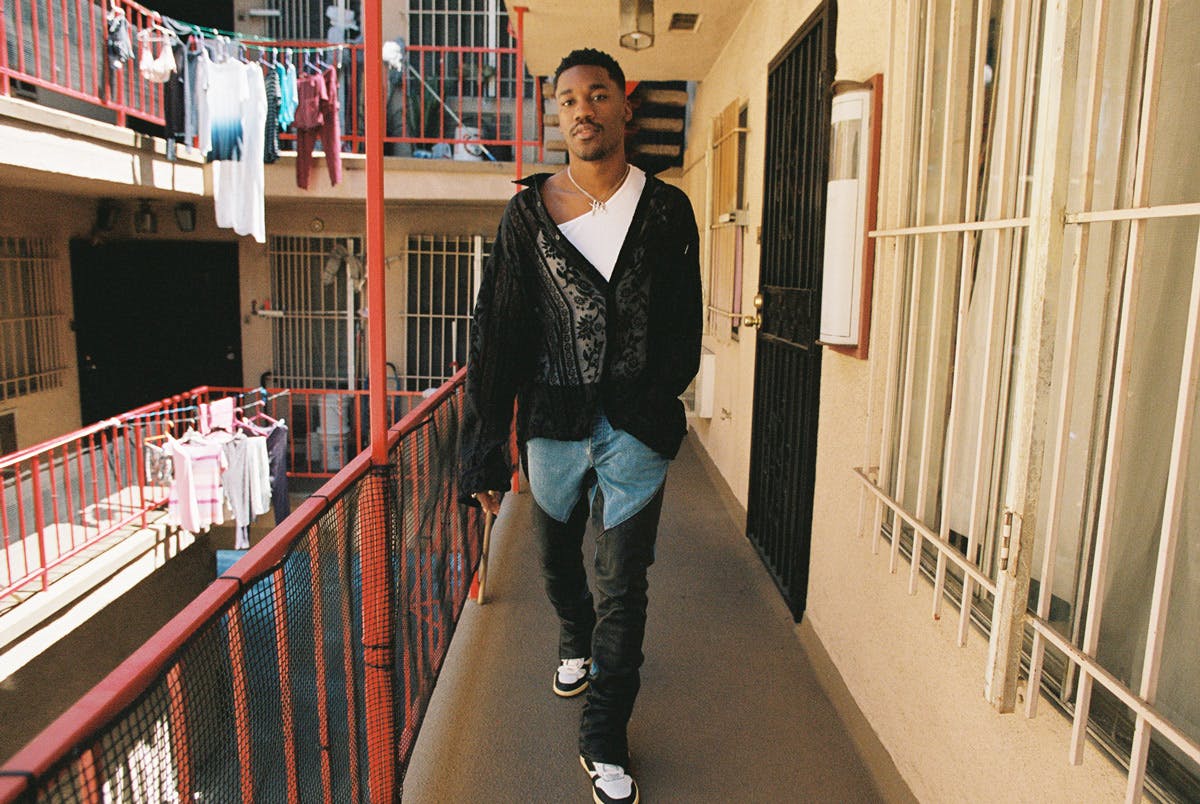 "When quarantine first started, I got a bunch of equipment and set up a studio at my crib. Everything started coming out more organically with less pressure. At home, I'm more in control and feel more comfortable. Eliminating the studio glass allows me to connect more with the music. My process has actually been enhanced due to the pandemic. I've been taking piano lessons and trying to get in 20 hours a week. I also learned something else during this time: I don't like to be alone. The process of love and being intimate with someone hasn't really diverted from what it typically is. What it has done is put a magnifying glass on relationships. It forces you to get to know someone because you can't hide behind parties, or going to dinners, or hanging out with friends. Now it's just me and you. And I actually have to get to know you."
Delroy Edwards on Swinging the Pendulum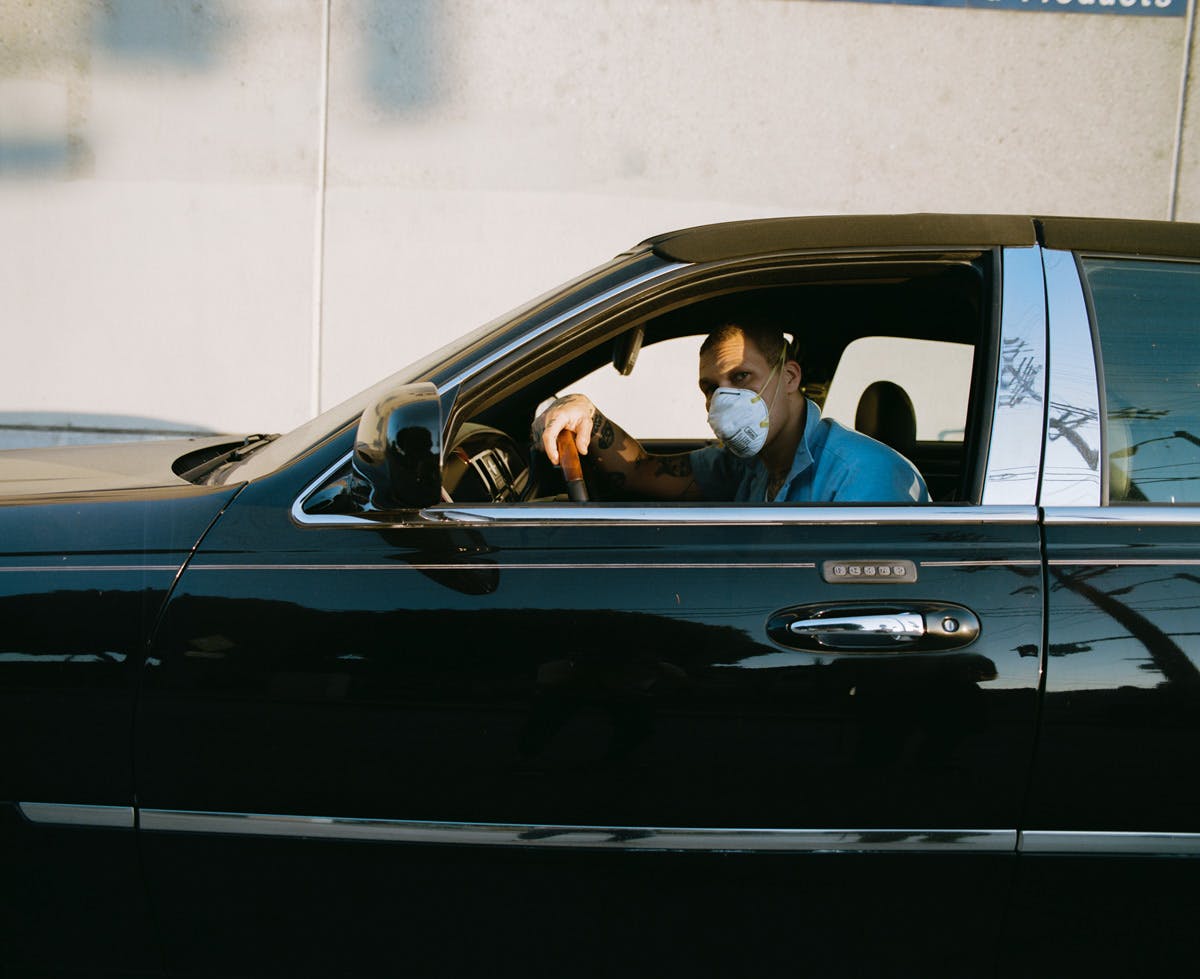 "I'm an introvert, so things haven't changed dramatically in my day-to-day life. Once quarantine is lifted, it might be that these new routines become a major part of people's lives. There are going to be good ramifications in the artistic industries. Of course, right now we're struggling because we don't have a government that's looking out for us. I'm interested in what it'll do to music, because it may give major record companies more insight into what it takes to make a good record versus just looking for an artist who can fill a stadium. Back in the '70s, studios put a lot of money into records and getting the best musicians to make the best shit. But that's kind of gone out the window. My buddy always tells me that the pendulum swings back. I try to remind myself of that everyday."
Yeek on Kicking Things
"My quarantine has been very spiritual. I think a lot of people will be able to resonate with that. It's a day by day thing. I lost an uncle to Covid in the very beginning, so it's been a whole journey to say the least. I know that sounds cliché, but for me the way presence manifests is the permission to try different things. One of those has been kickboxing. When I was younger I grew up with a bad temper. I tried medication and saw a lot of doctors. As I got older I grew out of it and people now know me to be calm and super chill, and it's hard for them to imagine me with a past like that. But in quarantine, I started to feel that aggression coming back with confinement and cabin fever. Being able to re-channel that aggression into a punching bag is a new release for me."
AJ Mitchell on Changing Lanes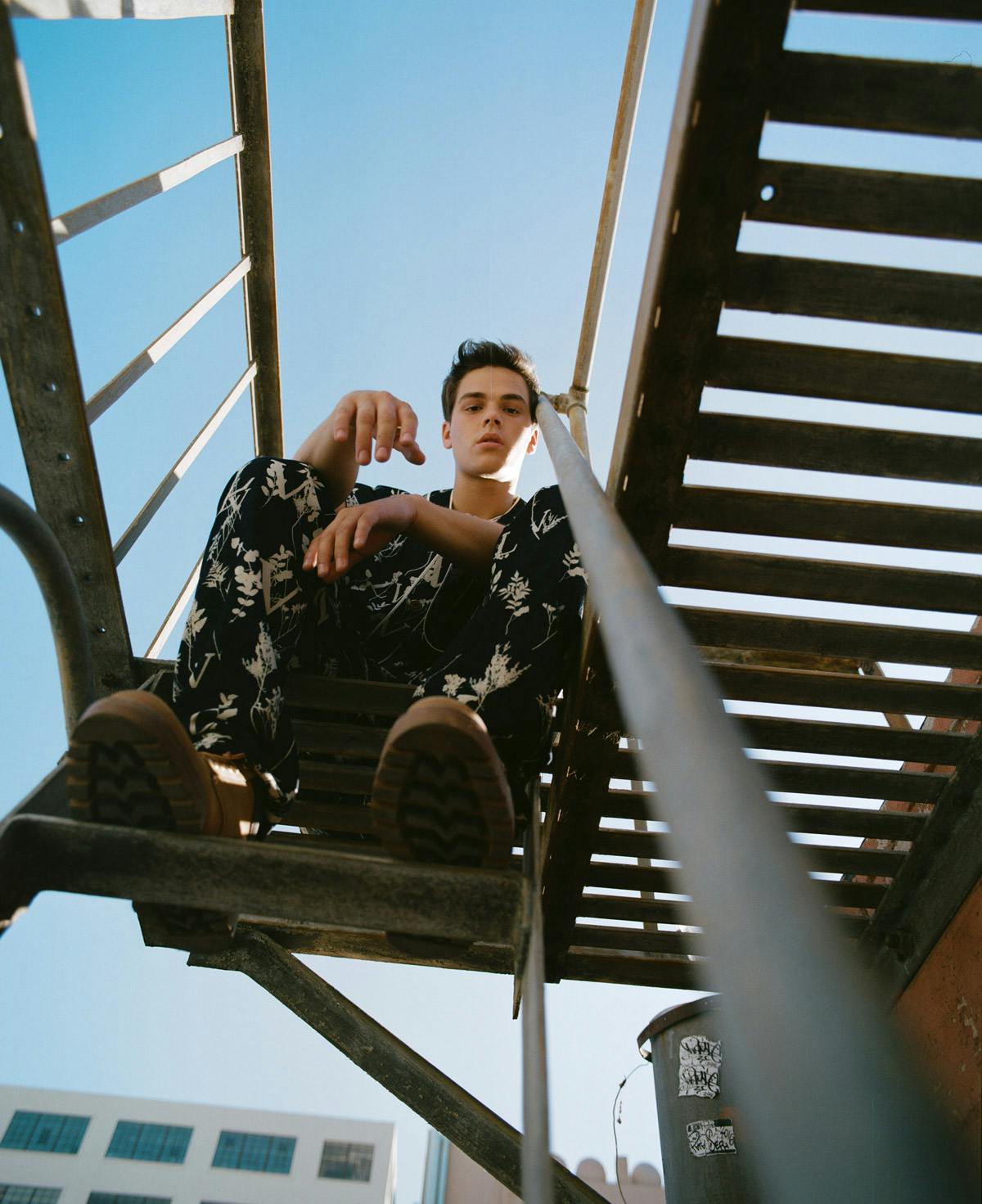 "There have been so many different waves. I was traveling, and then out of nowhere everything immediately stopped, and that had its own difficulties. I try to be as positive as I can be, so I started thinking about goals, about what I want my tour to look like, how I want my fans to see me as an artist. Before I was going with the flow, but having the time to sit there, I realized I want to be a part of everything that happens in my career. It's a weird feeling, to experience people avoiding each other and not wanting to interact. I feel more creative than I ever have. I've been writing multiple songs a day. Having this time helped me realize what I want to write about. Before, I felt like I had to write one certain way. Now, I don't think I'm the kind of artist that only has one sound. I don't want to get stuck in one lane ever."
Duckwrth on Finding a New Rhythm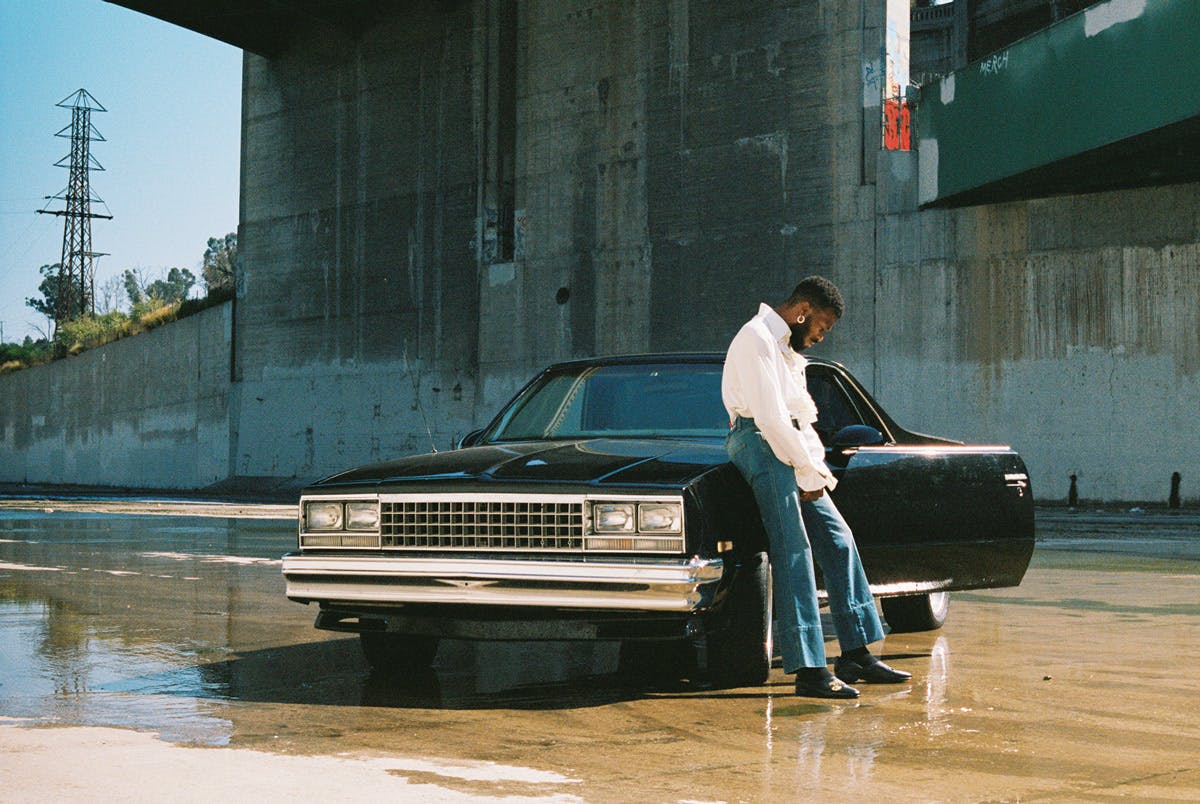 "I've been having such writer's block. You would think with everything happening that I would have the most to say but I don't. At the moment, the music is just not coming out the way I know I can create. My brain needs time to process, or maybe I need to live more life so that I have other things to write about. If I make five songs, one of them will be good, maybe. I can't write for shit right now. At the moment, I'm more of a producer than a writer. I know the sounds I want to hear. For 10 years, we had the slower BPMs of trap music. When people have that hope of being out in public again, it's going to be insane. I think rhythm is going to find its way back to music. When I talk about rhythm I'm talking about 120 BPMs, like deep house, more electronic. Music reflects life. We were provided a certain privilege between 2010 and 2020. Not that we were able to be in a lower vibrational state, but we were able to cruise. There wasn't anything dire or threatening. Something like a global epidemic that threatens lives internationally – the people who survive it are going to want to go ham."