As Louis Vuitton prepares to present its new menswear collection in Paris on June 23, the fashion industry has one question on the brain: who will succeed Virgil Abloh?
The French maison is primed to announce a successor, a decision that will put into motion a round of fashion musical chairs — so it's only fitting that the invitation for Louis Vuitton's Spring/Summer 2023 show is a literal game.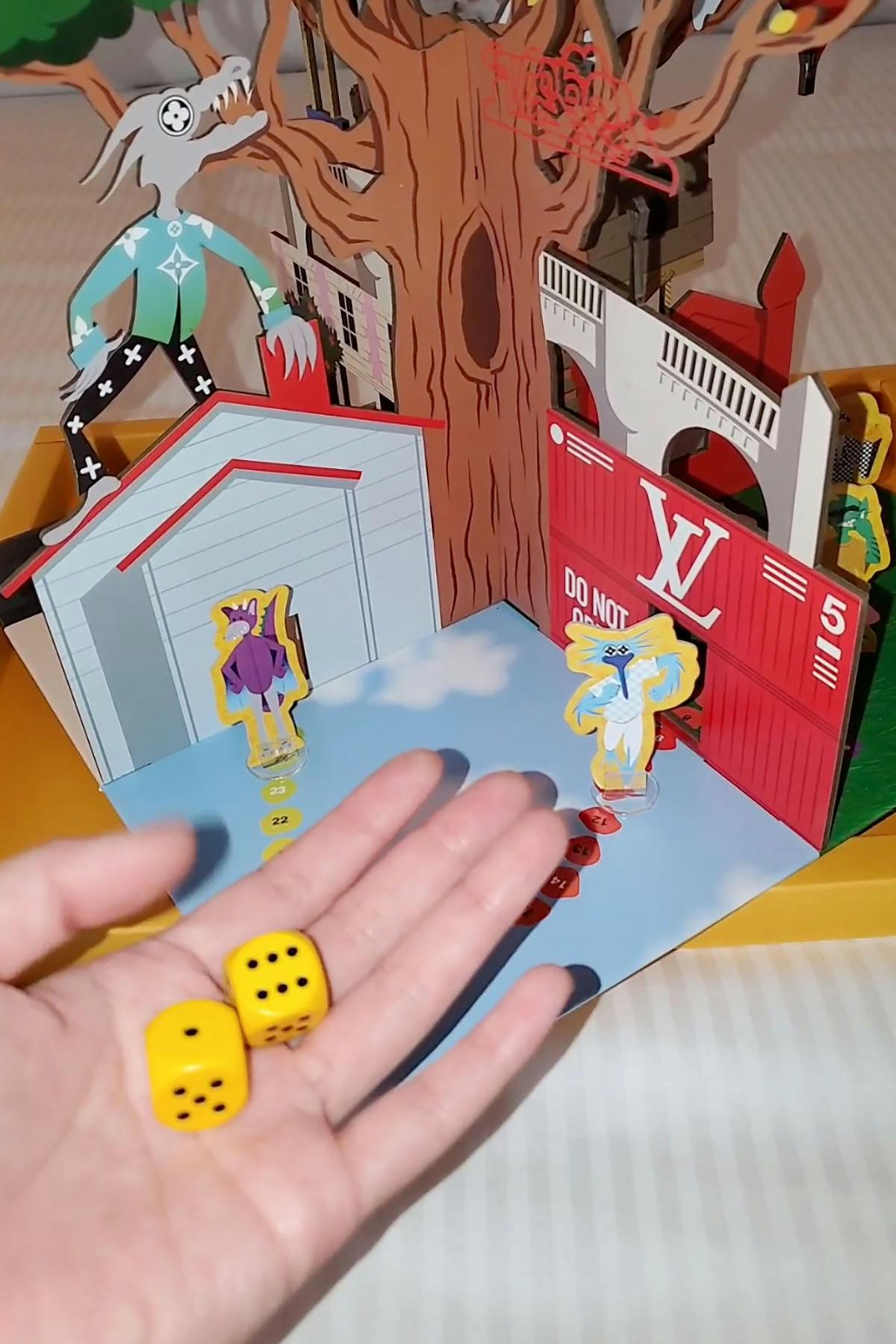 Instead of sending attendees ho-hum cards, the house upped the ante with a tiny pop-up board game, complete with dice and paper miniatures. The board's four quadrants seem to represent each season: spring, summer, fall, and winter.
Louis Vuitton's Fall/Winter 2022 collection is the last season that Abloh designed, rendering its upcoming show a new, bittersweet chapter in the label's history. Created collectively by the house's design team, the collection will give us a peek at what a post-Abloh Louis Vuitton might look like.
While some speculate that Louis Vuitton might experiment with a "collective" format — operating under a design team rather than a single creative director — it appears that Martine Rose and Graces Wales Bonner are frontrunners to fill Abloh's post, according to Vogue Business.
For now, the future of Louis Vuitton men's is clouded with uncertainty — and whether or not the house will announce its new leader tomorrow is a dice roll.