When looking to summarize the mastery and might of a brand like Maison Margiela, most arrive to the same set of conclusions; "it was brilliant," "ahead of its time," and "rebellious to the most magnificent degree." Following its foundation in 1988 by Martin Margiela and the late Jenny Meirens, Maison Martin Margiela became the catalyst for progression in avant-garde fashion, placing 100 percent of its focus on the clothes — unlike today, the designers and models were more of a formality to realizing Martin's vision.
Such an approach ultimately gave rise to core brand themes of anonymity and invisibility. Building from these talking points, Highsnobiety is proud to present its premier collaboration with Maison Margiela. As we look to merge the all-important "blank space" — an ideal Meirens and Margiela meticulously nurtured during their tenures — with John Galliano's affinity for more obviously expressive codes, the Maison Margiela x Highsnobiety collection looks towards the former's future away from its couture beginnings. The full collection can now be shopped via the button below.
Respected for his relentless drive, stopping at nothing to execute his vision in no other way than the one he had imagined, Martin's aberration to the industry's many norms lead him to create a brand so unapologetically unique that the world couldn't help but be gripped. He completely did away with convention, choosing instead to re-write the rule book of fashion. As Alexandre Samson, curator of "Margiela / Galliera," 1989-2009" said in an interview with AnOther, "He is one of the rare contemporary creators to fully question the fashion system, from its conception [...] to its presentation, through its uses."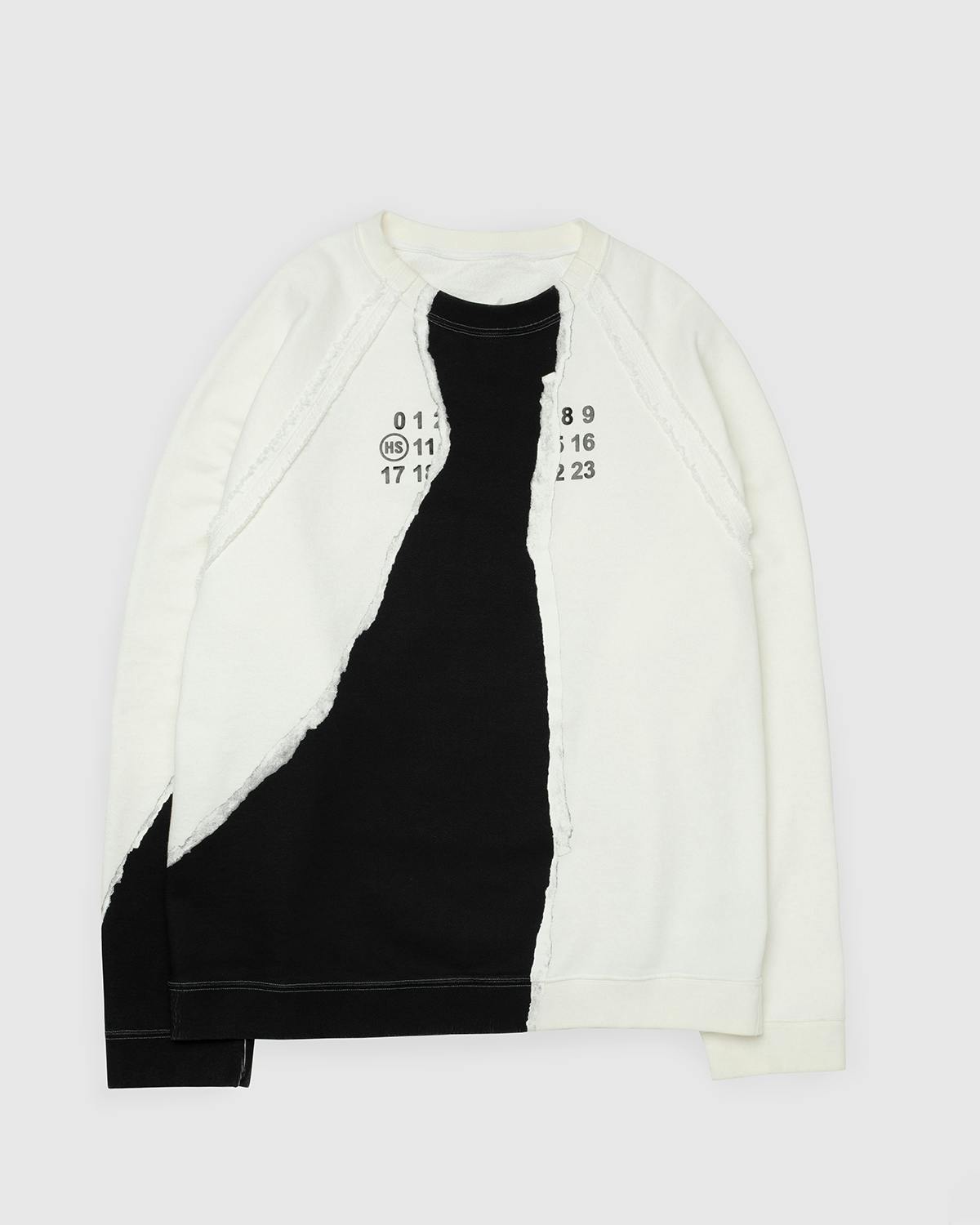 Featuring a selection of ready-to-wear garments, shoes, and accessories, the Maison Margiela x Highsnobiety collection is presented across a subdued palette of black and white. In addition to this, a first-of-its-kind co-branding element highlights the capsule, showing Highsnobiety's typographic "HS" logo inserted into the numerical branding popularized by Maison Martin Margiela in the early-1990s. Replacing the number 10 — the numeric signifier for Margiela's menswear line — the capsule furthers luxury's foothold in a market increasingly dominated by streetwear.
To commemorate the occasion, we spoke about the lasting legacy of Martin Margiela and Jenny Meirens in our latest in-depth editorial, decoding the meaning of the brand's past, present and future.