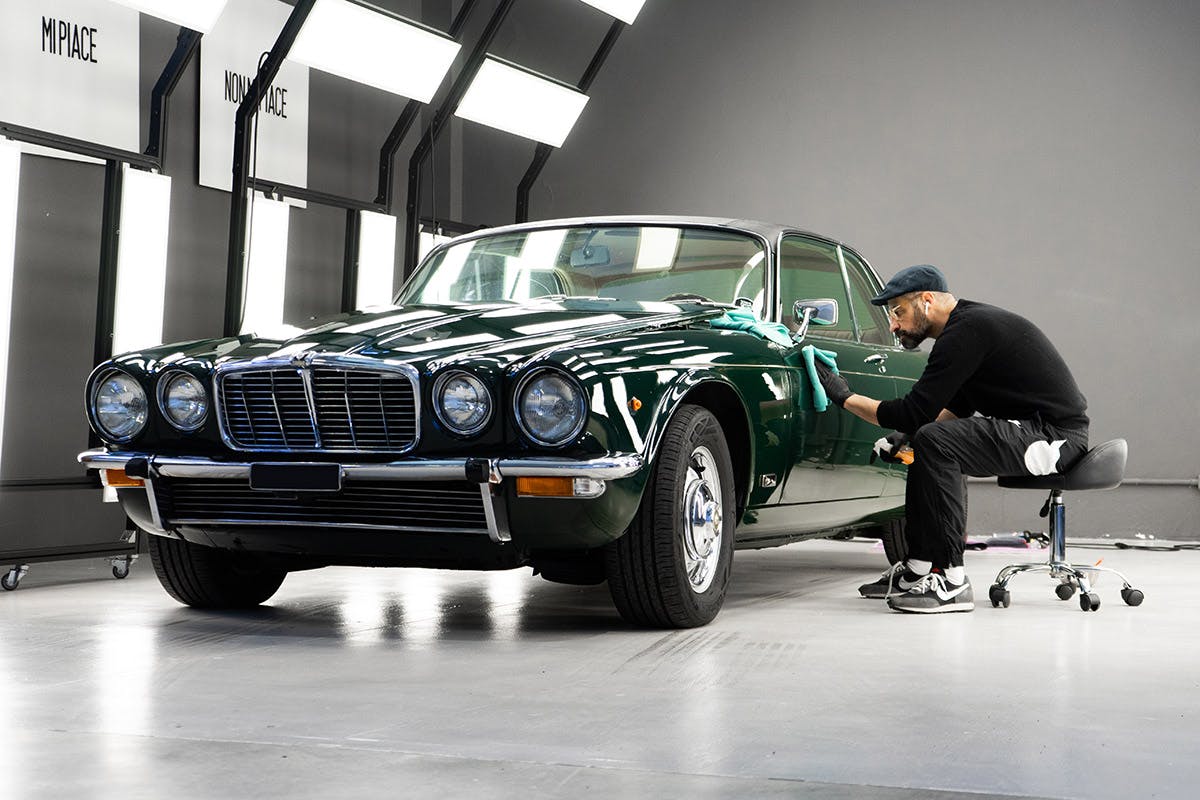 Often called the "aesthetic doctor," Marcello Mereu is an automotive beautician. He cares for cars inside and out, and everything must be perfect. Much like Lexus, Mereu holds pure performance to the highest standard. For Marcello, car care was enough for him to step away from a promising ascend through the fashion industry ranks. Why? He'd instead get his hands dirty attending to his own Lexus NX. Good news for him and car lovers alike, because Lexus got their hands dirty, too, to make their first-ever IS 500 F SPORT Performance vehicle.
But what is it about the Lexus IS 500F SPORT Performance that would make a person risk it all to experience it? Is it the thrill of going 0-60MPH in 4.4 seconds¹, or the ease of using the Lexus Multimedia System3 with touchscreen display? Is it because the IS 500 F Sport sits on top of all other IS models, or is it the smooth cruise led by 19-inch Enkei alloy wheels? All things considered, Lexus is attractive because of its attention to detail, and dedication to ultimate perfection, and oath to doing all things with intention, something a detailing fanatic like Marcello can resonate with wholeheartedly.
Cars and car culture have had many evolutions. By the late 1950s, cars' mechanical development came to a fork in the road. Design was creating an intersection for new perspectives and, with that, new practices. This pivotal shift in focus was the precursor to Marcello's destiny. Car detailing is a relatively new concept (dating back to the 1800s). It departs from the old standard practices of wax coats and becomes more attentive and meticulous to all the individual components that make up a car's original opulence.
¹AMCI Testing Certified. Performance figures are for comparison only and were obtained with prototype vehicles by professional drivers.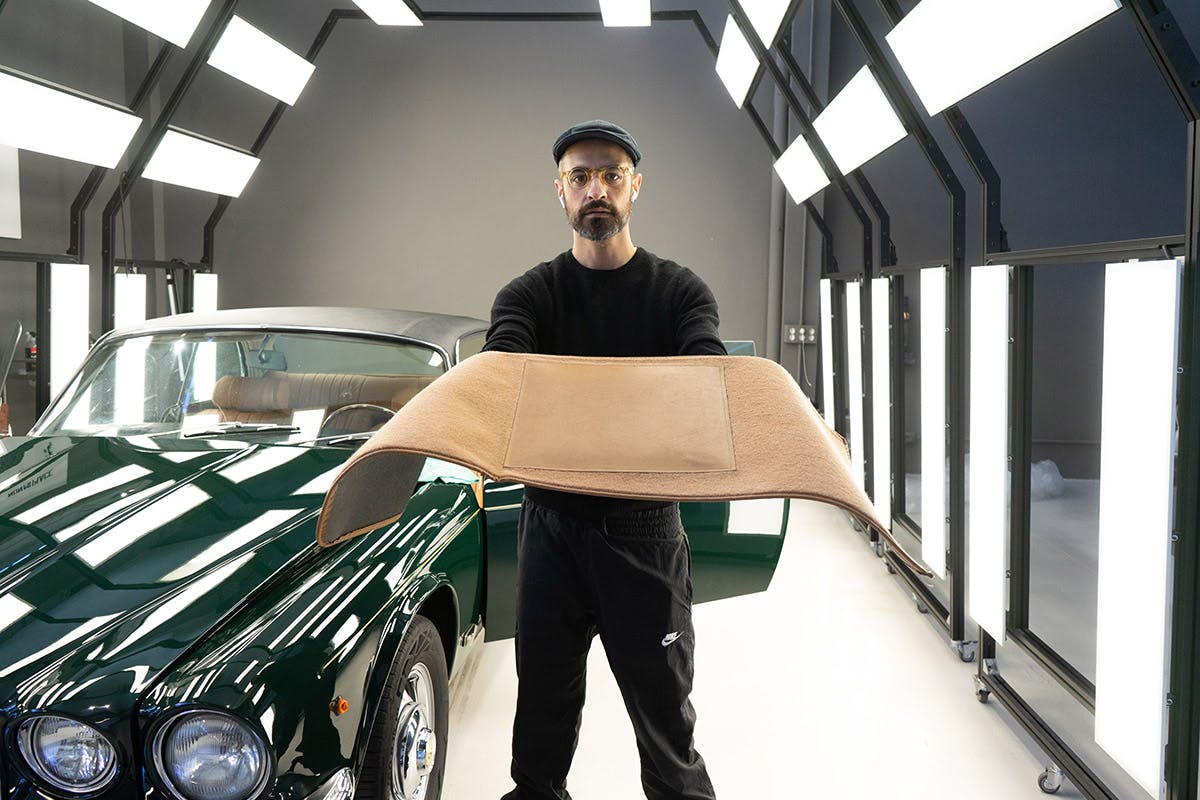 It involves reconstructing the body, framework, delicate interiors, and even engines for competitive demonstrations or simply nostalgia for having a car restored to its grandeur - this is why Marcello is a master at work. His constant knack for research and evaluation of the materials he works on has elevated his approach throughout the years. There are no templates, and no presets.
Every car is analyzed and met with a distinctive strategy. His Haute Detailing salon in Milan is his sanctuary. Here, Marcello approaches every restoration with patience and dedication. Every interaction is modified to the customer's and the car's requirements.
Marcello can tell you about the perfect car. His specialty is vintage cars, although he works on a few young-timers (about 20-25 years old) every so often. He gained vast insight from being a brand director in many luxury fashion circuits. He has worked with Yves Saint Laurent, Christian Dior, Prada, Jimmy Choo, and Sergio Rossi, to name a few. Combining his experience and time in these industries proved valuable in crossing over the skill and care of priceless materials.
After some training in a Swiss car detailing company, he is ready to tackle the business front of what would later become Haute Detailing and collaborate with Garage Italia Customs. We spoke with Marcello about some of his favorite Lexus models, his passion for detailing and his theory on obtaining luxury for the everyday motorist.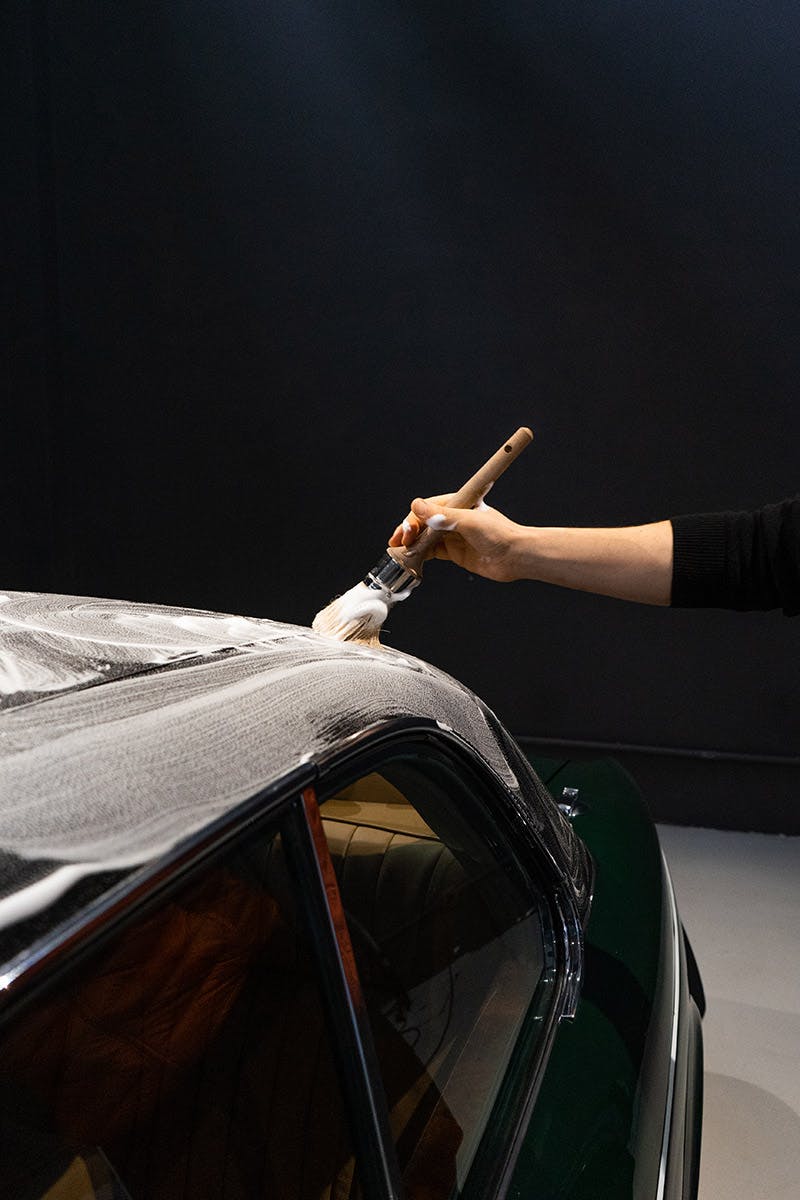 When did you realize that your passion for car care was more than just a hobby?
Since I was a kid, I always wanted to work with cars. [It's always been] my true passion, so, at 38-years-old, I decided to follow my heart. I quit the fashion industry to study car detailing.
You've worked for some luxury brands and could have risen through the ranks at any of them. What made you dedicate your life to starting Haute Detailing?
I loved when I was working in the fashion industry. That world gave me so much confidence and helped me elevate my skills. That's because it's a very competitive world. Car detailing is different for me, though. I get to work with my own hands. I feel blessed.
What's the difference between high-end detailing and someone who wants to take their car to a local mechanic to get it pimped out?
There is a very big difference between the two. High-end detailing I'd describe it as "a la carte" dinner. On the other hand, a local mechanic, I'd compare that to a greasy burger. A greasy burger is fine, though. What matters is passion; it is all about passion.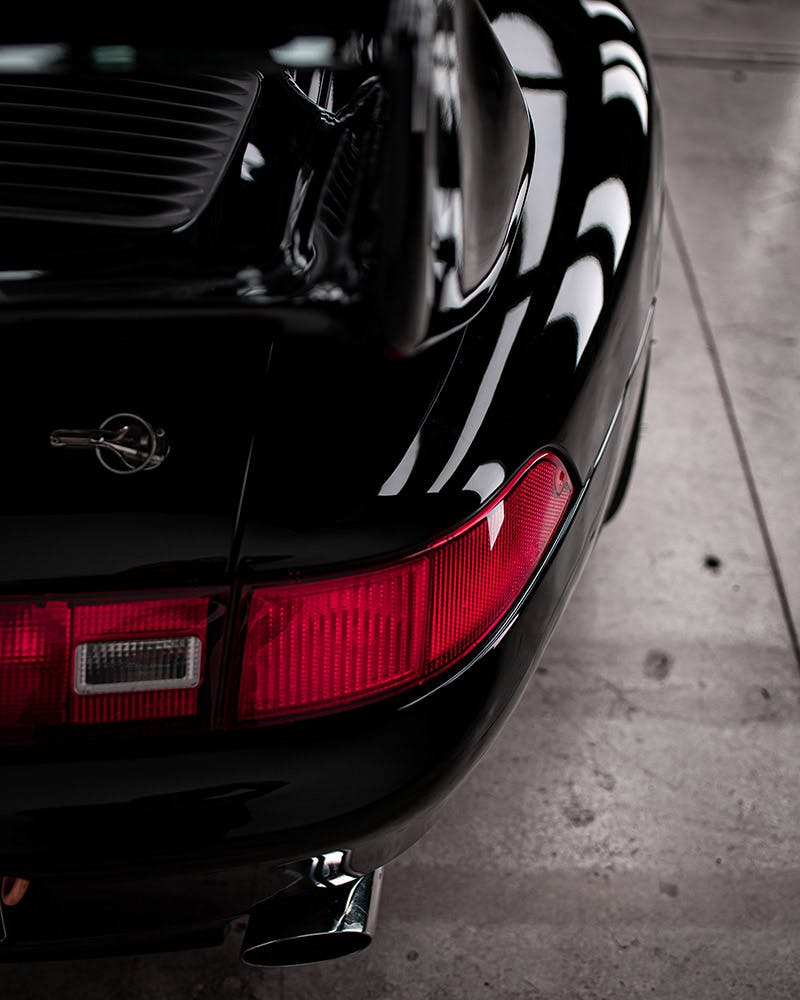 How does one obtain luxury? Is there a formula for everyday folks to experience it?
I think you can obtain luxury by doing something with passion or pleasure. No?
How do you think Lexus has mastered luxury?
Lexus does this well by putting the human experience at the center of the project and mixing tradition and the future.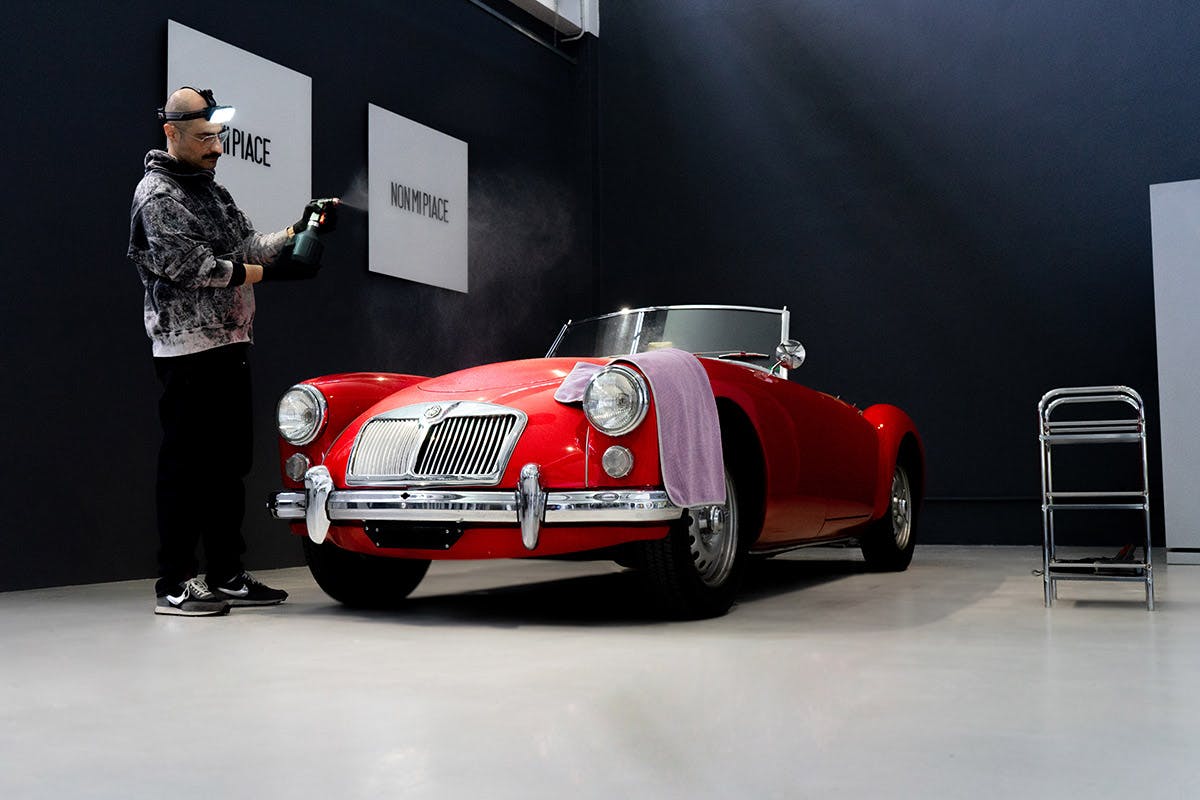 Can you take the process of restoring cars and apply it to real life?
Yes. You can find similarities in both. Restoring a vehicle requires care. If you care about your own life, the planet, your friends, you are applying "restoration" to these things.
In what ways do fashion and car detailing intersect? How do those two worlds fit into the Lexus umbrella and/or the IS 500?
They draw similarities through the culture for materials and also in the contamination of style. They are one and the same.
Name your favorite Lexus models from the most high-end down and what makes each one unique.
LS Hybrid - the interior is pure craftsmanship
IS - the perfect everyday car
RC - the performance is breathtaking
NX - the car I own it (and love it)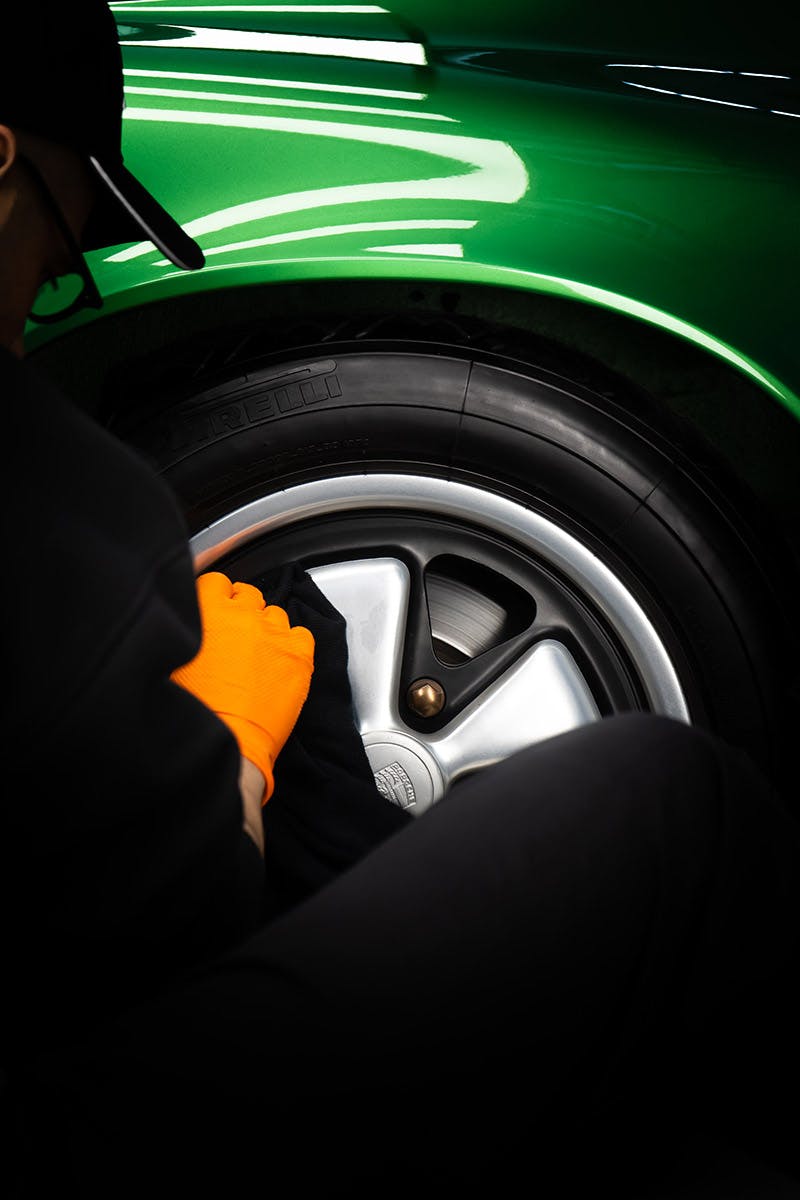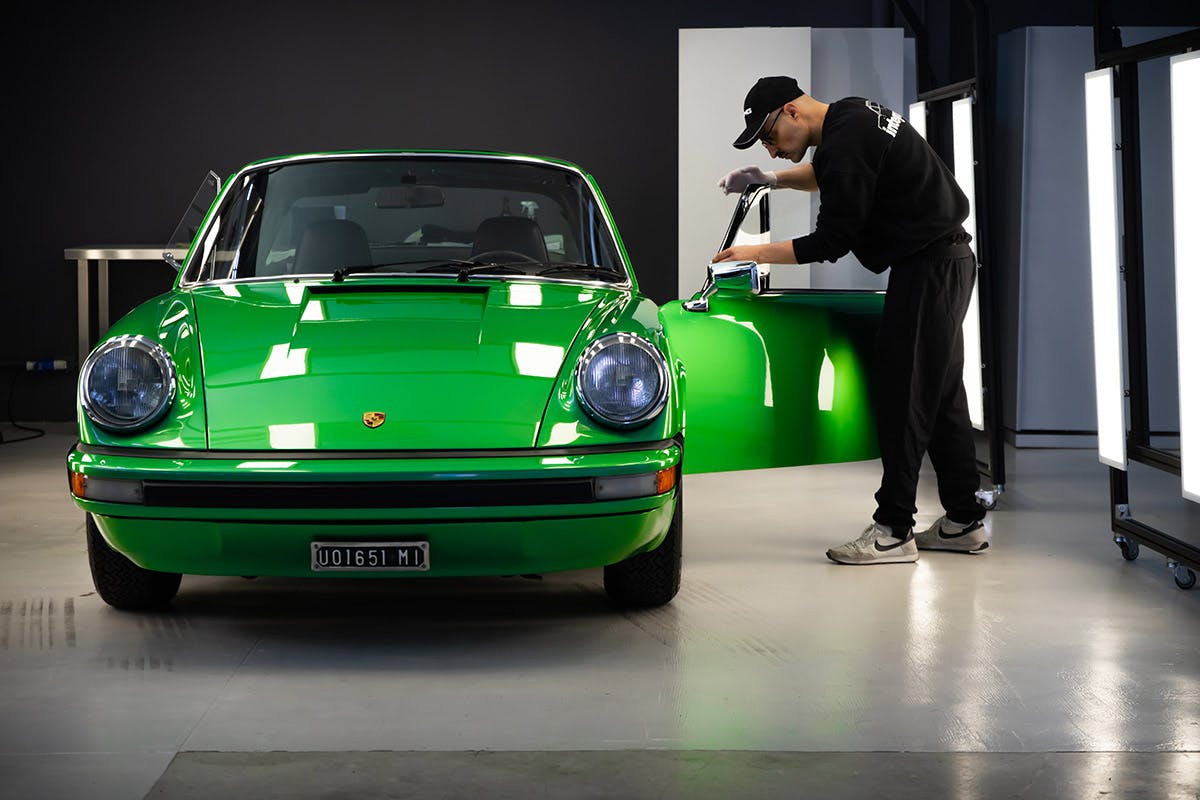 For someone just starting detailing, what car maintenance techniques can take their experience to the next level?
Well, I'd say this. Constant maintenance is always the key. If you do it with patience and attention, you'll yield excellent results.
How does detailing impact a car's performance or the performance of the individual driving it?
For clarity, when we say detailing, we mean perfectly clean. Take eyeglasses, for example. Super clean glasses are essential for a clear vision. It's the same with cars, its necessary for a better experience and for safety.