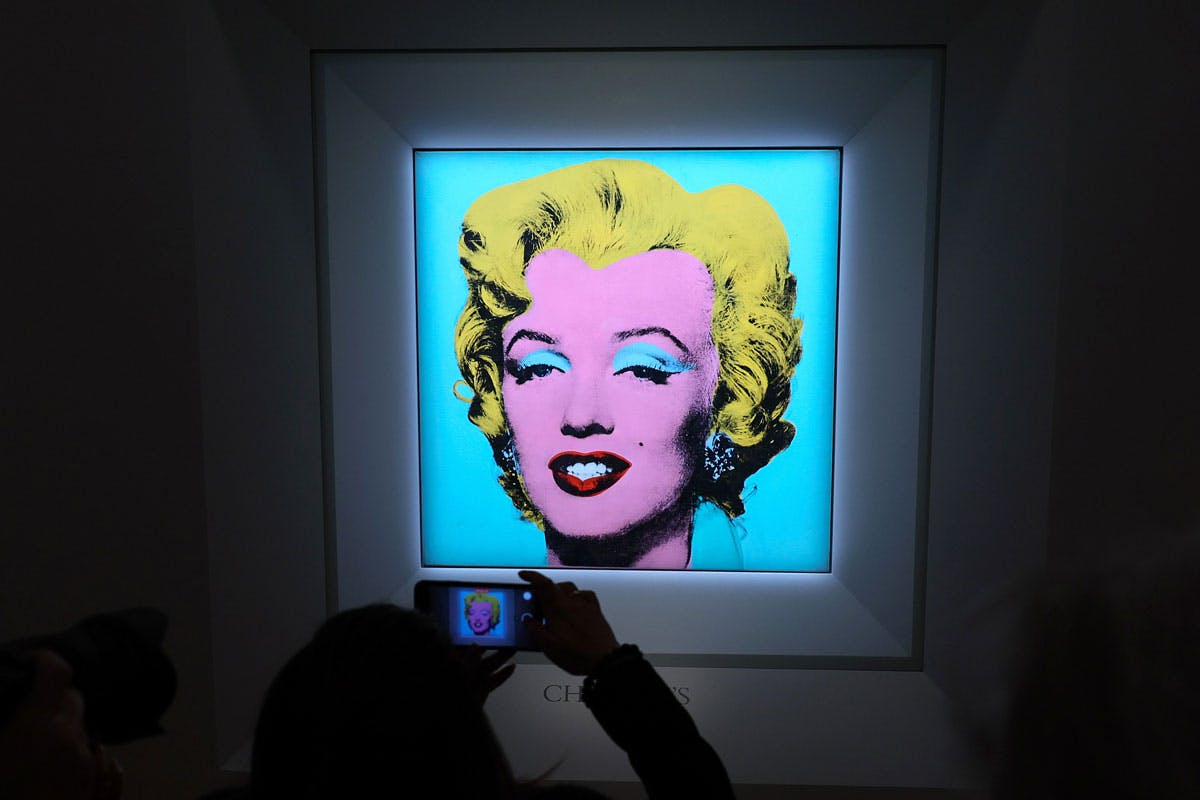 It's been a big month for Marilyn Monroe. One week after Kim Kardashian's Dressgate, the dearly departed pop culture icon made headlines again — this time, for her likeness generating a record-setting art sale.
On May 9, famed art dealer Larry Gagosian purchased Andy Warhol's Shot Sage Blue Marilyn (1964), a painting inspired by a publicity still of Monroe for the 1953 film Niagra, for a whopping $195 million, rendering it the most expensive work by a 20th-century artist to be sold at auction.
The sale follows another major posthumous moment for Monroe. On May 2, Kardashian attended the Met Gala in the original Jean Louis dress Monroe wore while singing "Happy Birthday" to John F. Kennedy in 1962. After the Gala, Kardashian wore a second outfit of Monroe's — her 1962 Golden Globes dress, designed by Norman Norell — for an Instagram photo-op.
Just days before Kardashian's Marilyn moment, Netflix released The Mystery of Marilyn Monroe: The Unheard Tapes, a documentary exploring the mysterious circumstances surrounding Monroe's death.
Monroe's legacy is hardly uncharted territory — in film, literature, and art, there exist countless musings on the icon and her multifaceted symbolism. Still, her sudden resurgence speaks to our collective reevaluation of the way young, famous women are treated by the public.
From the #FreeBritney movement to Pablo Larraín's Spencer to Lindsay Lohan's comeback, culture at large is finally acknowledging the double standards and misogyny that female celebrities face, vitriol that can have a very real impact on stars' mental health.
As Monroe famously said of life in the spotlight: "Everybody is always tugging at you. They'd all like a piece of you." Even in death, those pieces are still being passed around — in fact, Ripley's Believe It or Not recently gifted Kardashian a lock of Monroe's hair. In 50 years, who else will become a collectible?