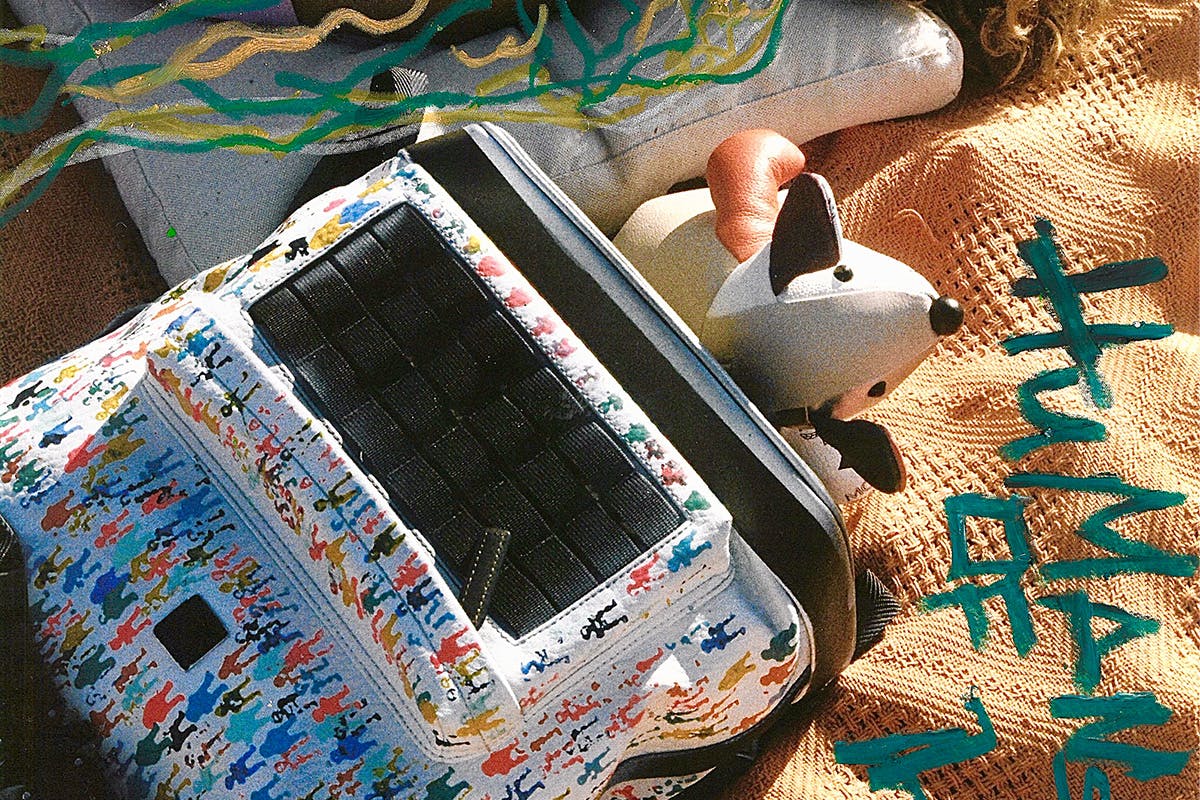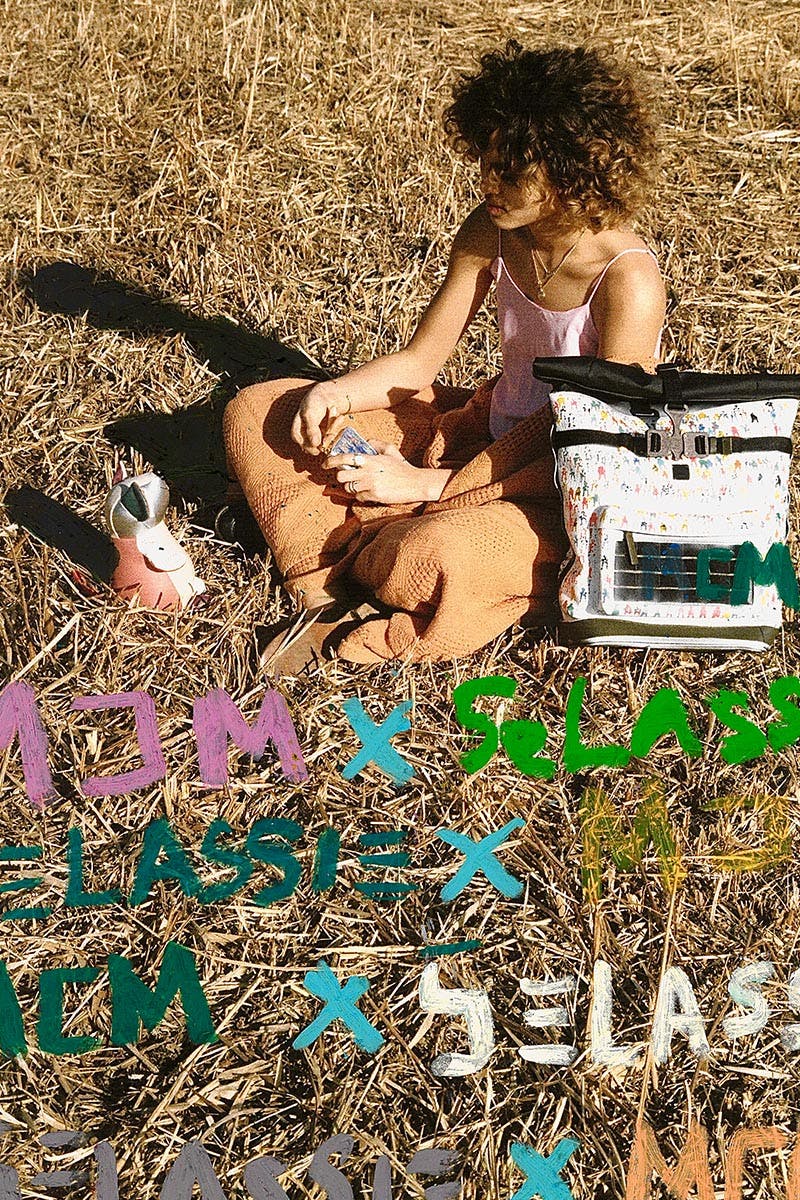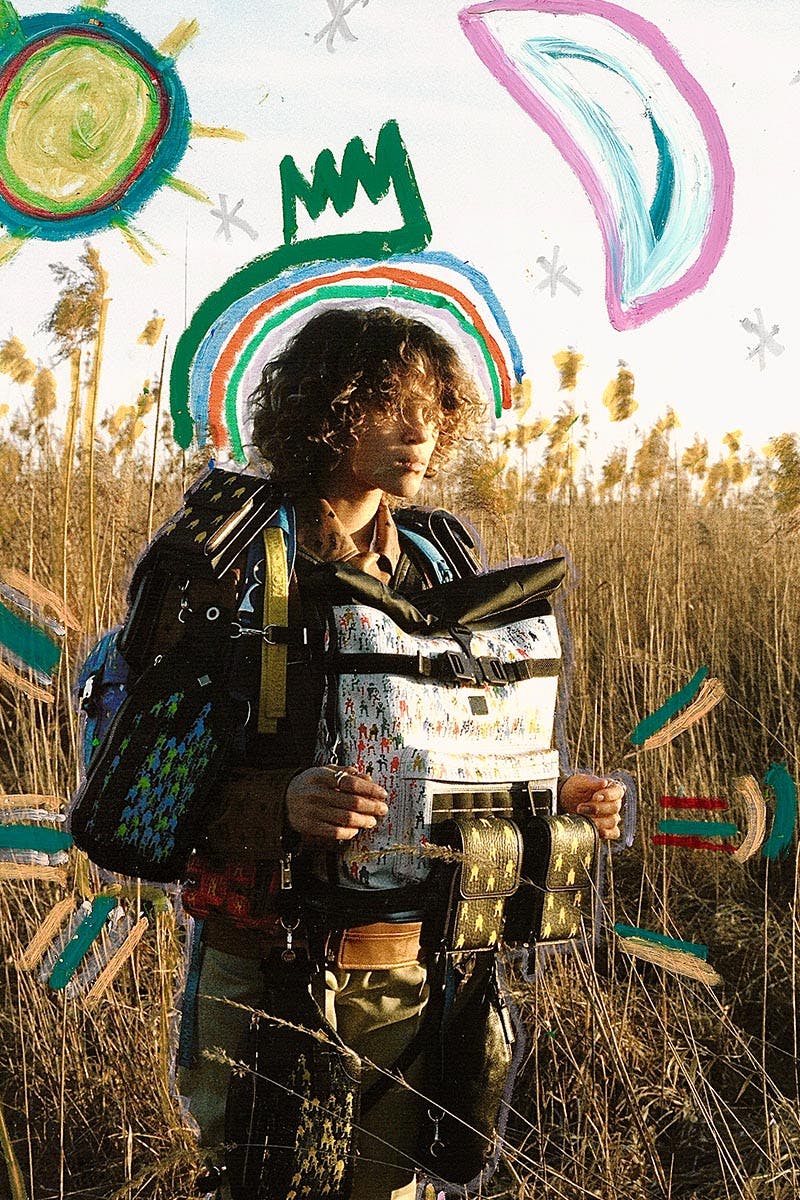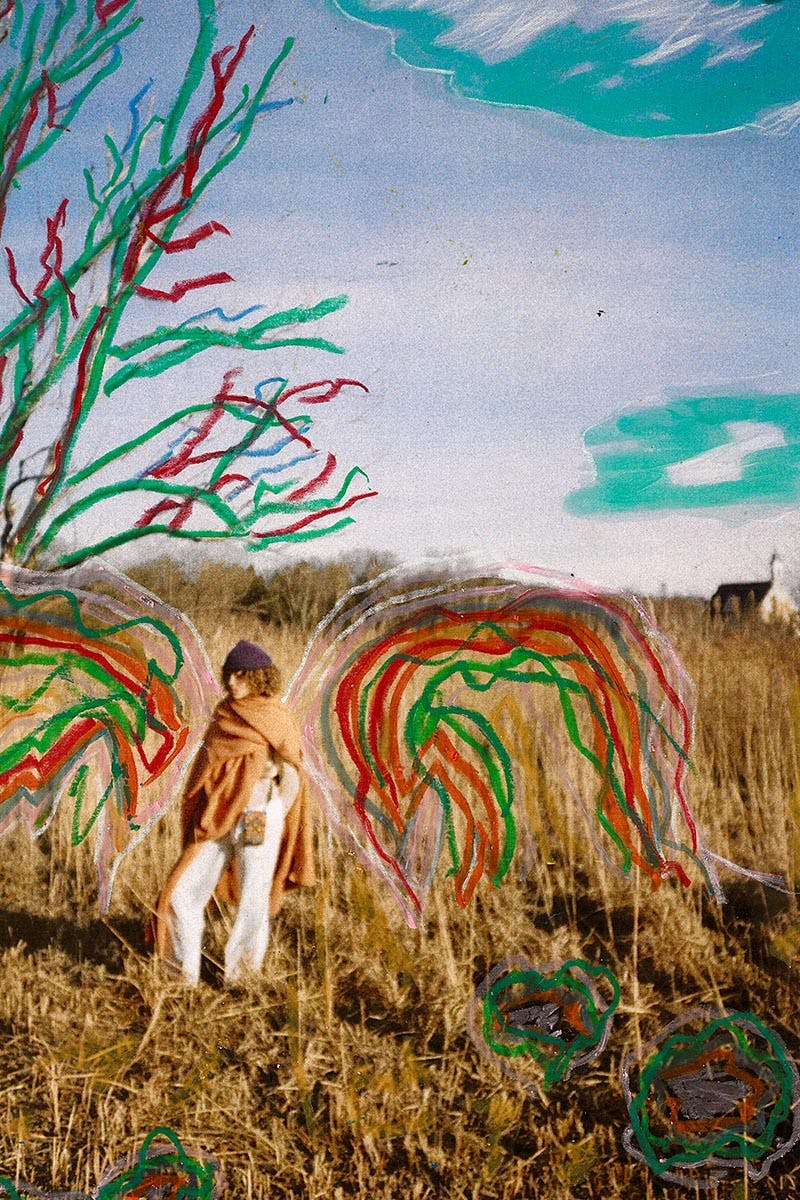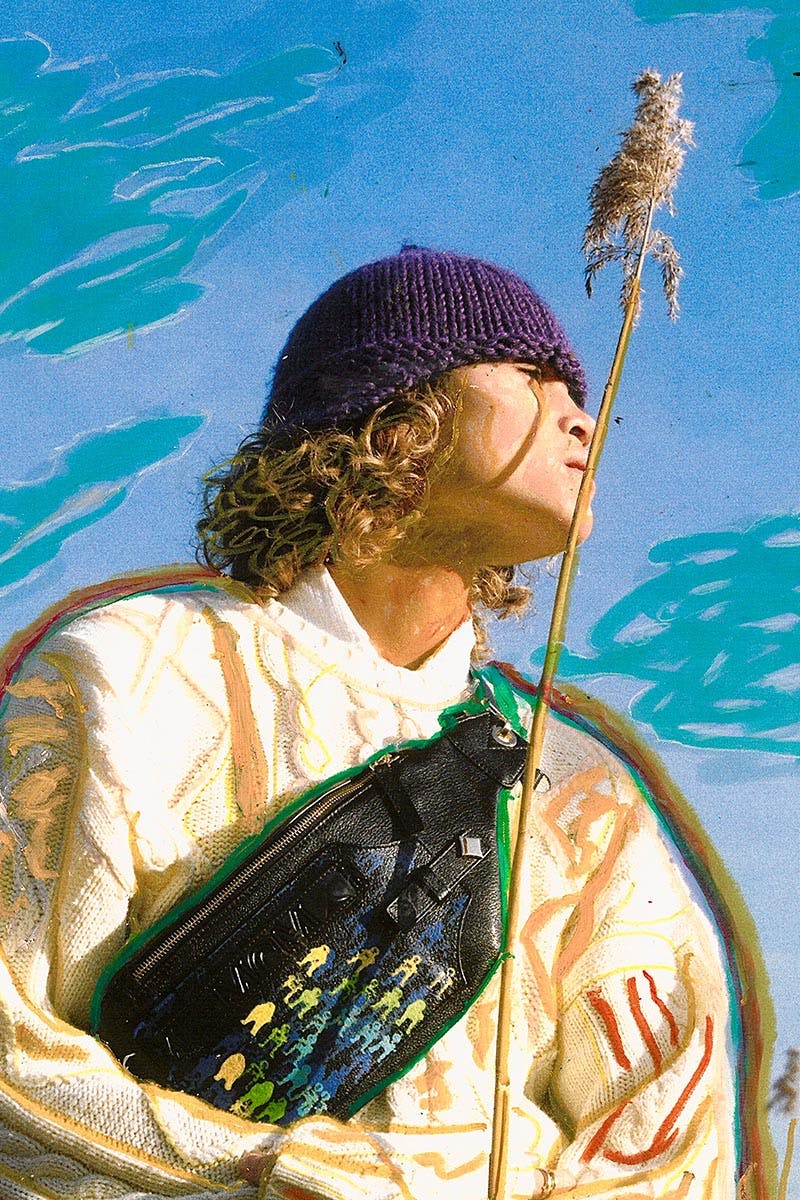 In a continued effort to connect and create with a global roster of up-and-coming design talents, MCM sees its products undergo a transformation of color and pattern in collaboration with Ghanaian-born multi-disciplinary artist Selassie for the launch of their upcycled capsule collection.
Opening new points on entry to long-established brands, though familiar, is no easy feat. Combining the worlds of an institution in fashion with the raw, authentic self-expression of an up-and-coming artist and designer is often great, but there's always the potential for oil in water.
MCM's latest collaborative efforts fall well within the former category, maintaining its long-celebrated DNA while providing a canvas for expression that opens doors into an artist's mind. In this case, that mind belongs to Selassie.
Born and raised in Ghana, currently finding his home in Germany, Selassie's art crosses mediums, lending the titles of artist, composer, and musician. Through his work, he highlights different, interwoven realities and harmonies encapsulated in a depth of patterns and color.
This artistic direction lends itself perfectly to MCM's latest global upcycling project – a 28-piece capsule collection of backpacks, clutches, belt bags, and small functional leather goods.
A rich palette that spans a spectrum of greens, blues, yellow, pink, white, red, and orange sits across bases of black and brown, filtering MCM's most iconic lines through Selassie's lens, offering them a new breath of life.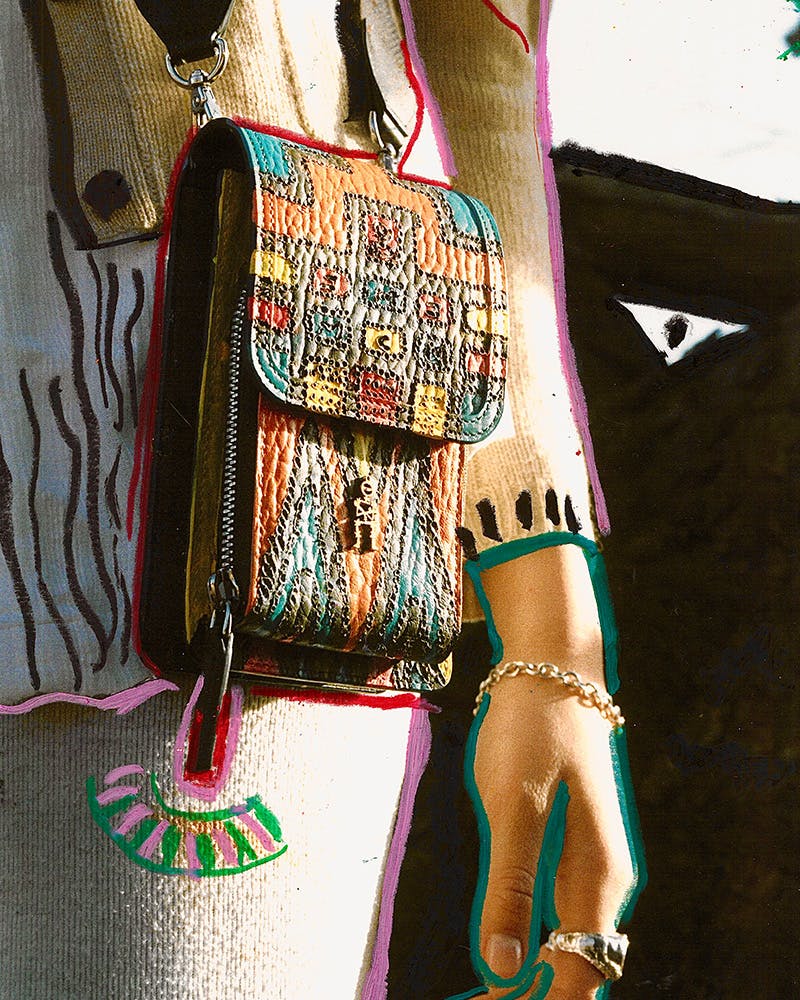 Sharing his thoughts on the project, Selassie said: "I am excited for MCM to have given me this creative outlet and with it the ability to support a charity that is close to my heart, Project Justine. Train the Trainer – Support with Sustainability."
He continued, "If we want to support people sustainably, we should help them to help themselves. Therefore, Train the Trainer is the guiding principle of Project Justine. With their upcycling initiative, MCM has been an ideal partner as I had complete creative freedom, something that I highly respect."
The aforementioned charity, Project Justine, plans to build an educational and cultural center in Benin, West Africa. Young people who otherwise would not have access to education, receive extensive vocational training, providing the nation's youth a chance at building a stable income.
You can shop the MCM x Selassie Upcycling Capsule Collection online now, exclusively via Selassie's site.