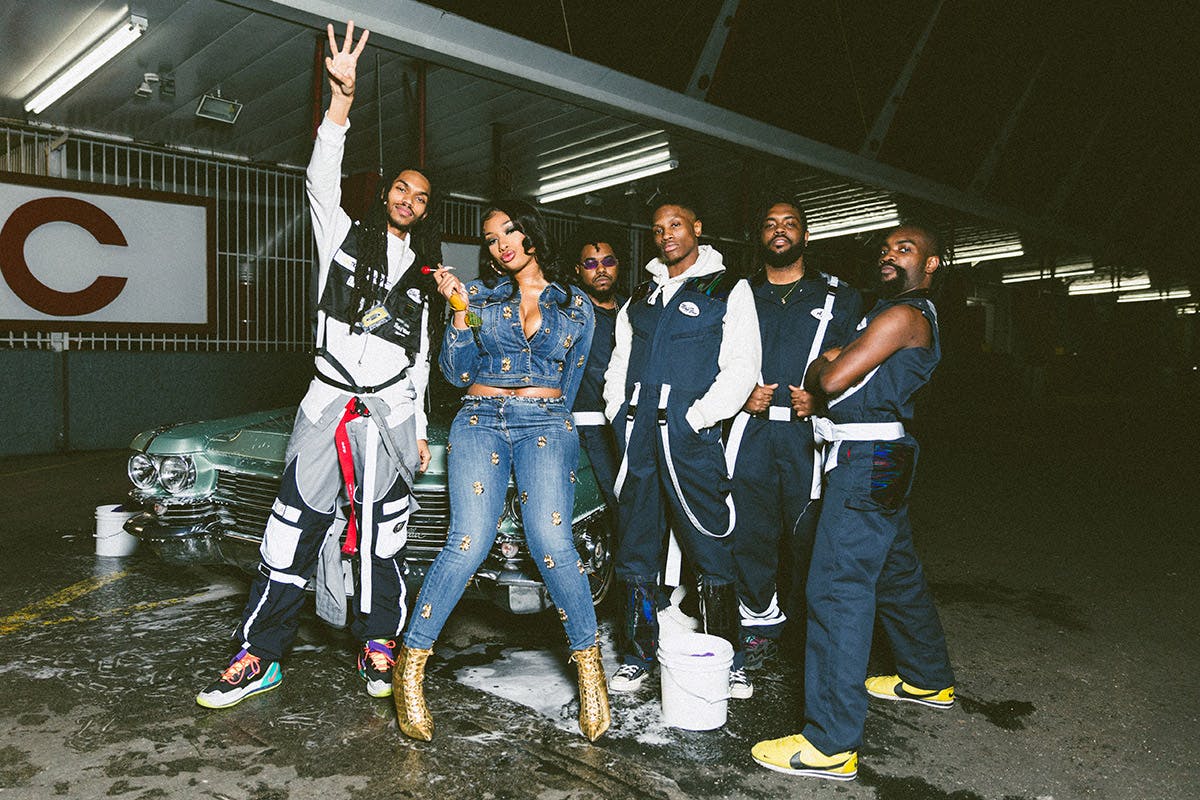 After debuting the track during a Tiny Desk Concert performance, Megan Thee Stallion and Phony Ppl are back to officially release their much-anticipated collaboration, "Fkn Around."
Immediately after Megan and the Brooklyn-based band shared a snippet during their performance for NPR, fans took to social media to call for the release of the song. Produced by Ivan Barias of award-winning production duo Carvin & Ivan, "Fkn Around" is an undeniable feel-good jam focused on sexual freedom and empowerment.
"We're all blind to the things that people feel we shouldn't know," says Phony Ppl lead singer Elbee Thrie. "In this case, she's got a man but she's fucking around.. Right under her confidant's nose... In the club. Will she leave the party with the same guy she came with? Or does the night have a huge plot twist in store?? Listen and find out!"
The studio version of "Fkn Around" arrives as Megan Thee Stallion is currently prepping her debut album, Suga, which will feature her recent solo single, "B.I.T.C.H." A release date for the album has yet to be announced.
While we await details on the project, you can stream "Fkn Around" below.