The Met Gala 2022 delivered epic stylistic highs and inevitable fashion lows. Naturally, we're rounding up the worst-dressed celebrities of the night.
Who looked the worst at Met Gala 2022? Who tried the hardest? Who tried the least? Who just didn't get the white tie memo? Does following the theme even matter?! "Gilded Glamour?" More like belongs in the trash!
Of course, anyone invited to fashion's biggest night out is a winner, and we're just plebes. These folks got to wear luxury clothes to the fanciest dinner of the year, surrounded by all the beautiful people of planet Earth.
So don't mind our insolent commentary — the rich and famous certainly don't.
Ben Platt
My man was too old to play Evan Hansen and too young for his suit. He's a monocle and top hat away from looking like Mr. Monopoly.
Baz Luhrmann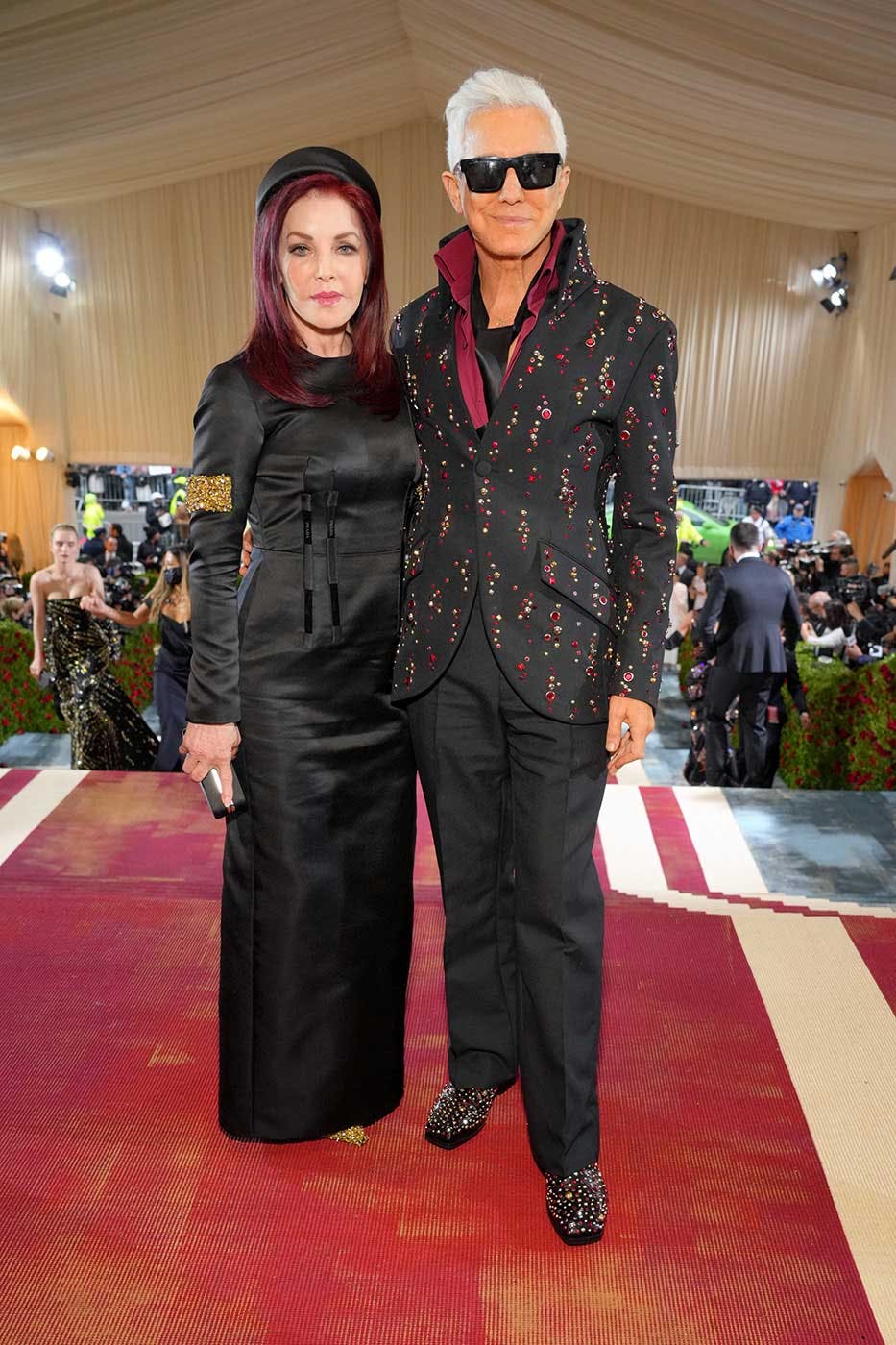 The director of Elvis, Moulin Rouge!, and The Great Gatsby (a good touchstone for Met Gala 2022 style, TBH) looks like he pissed off both his spray tanner and his tailor.
Shawn Mendes
It's somehow giving both marching band leader and Hamilton cast member.
Amy Schumer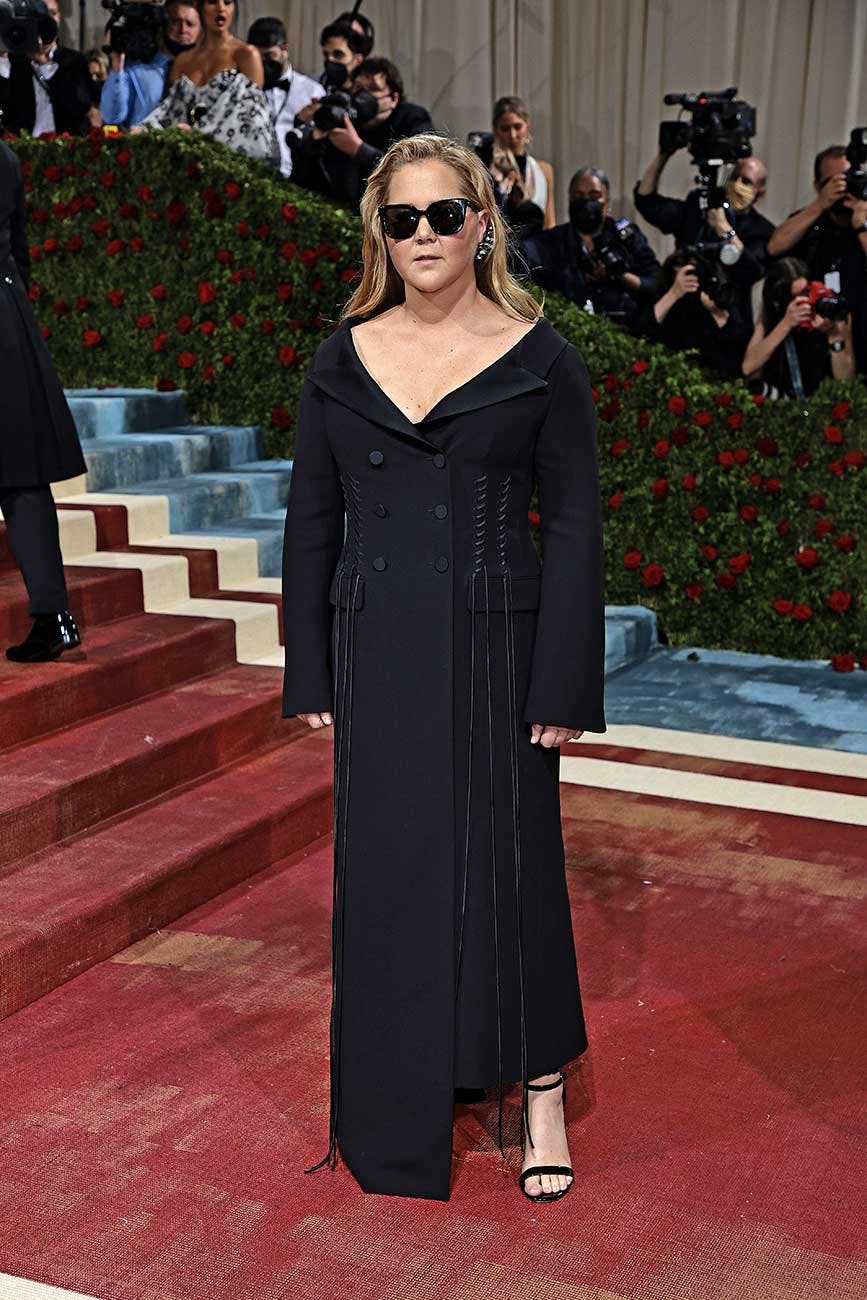 The combo of indoors sunglasses, boxy coat-dress, asymmetric hems, double-breasted tailoring, AND dangly baseball-stitched accents is one toke over the line.
The outfit is actually fine — the real crime is that someone stole Kendall's eyebrows.
Nyjah Huston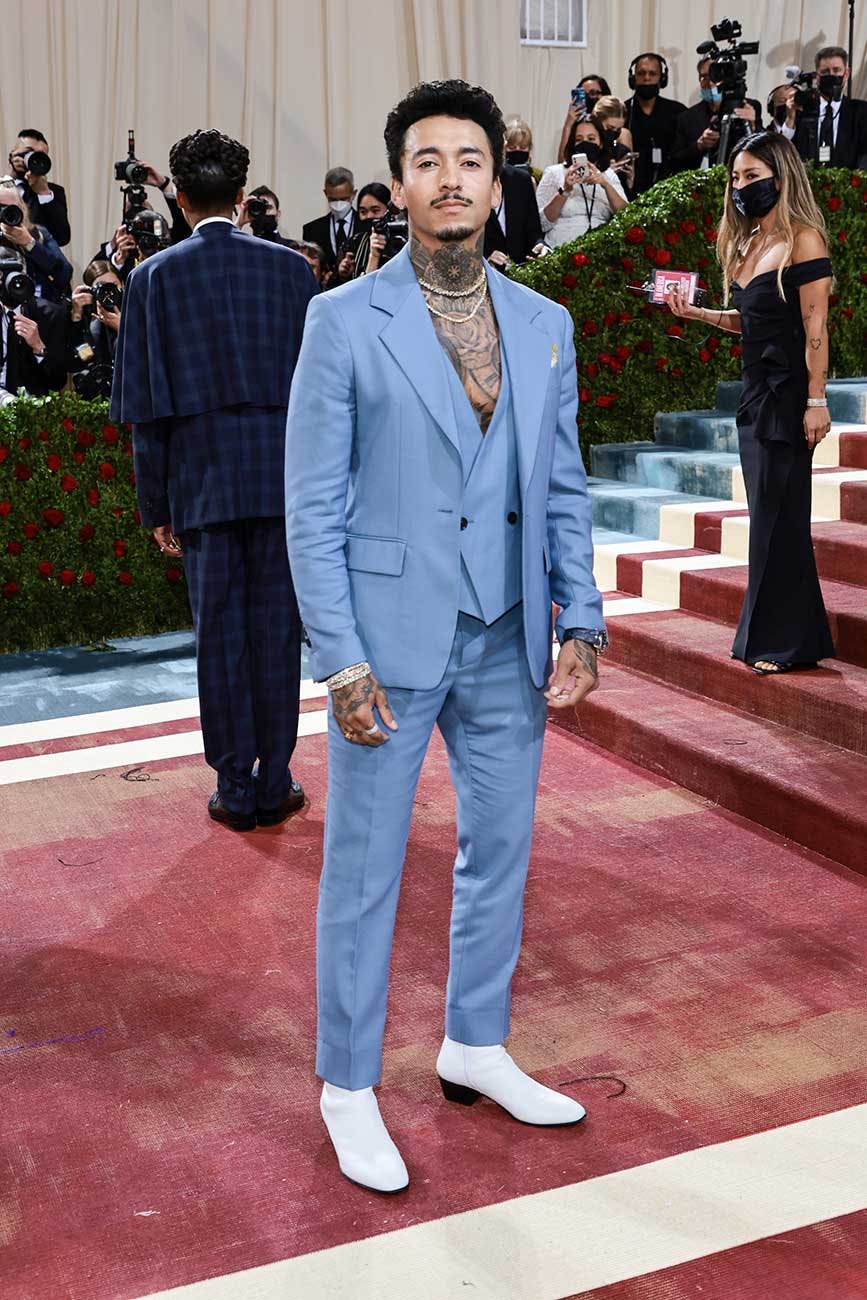 Dudes, take note: one small detail can sway an entire fit. The tiny pants and huge shoes throw off the entire proportion of Nyjah's otherwise pleasantly colorful outfit. Don't be afraid to size up on your trousers.
Kris Jenner
Who doesn't love a Snuggie? Us, when it's embellished with precious gemstones and walking the red carpet.
Cara Delevingne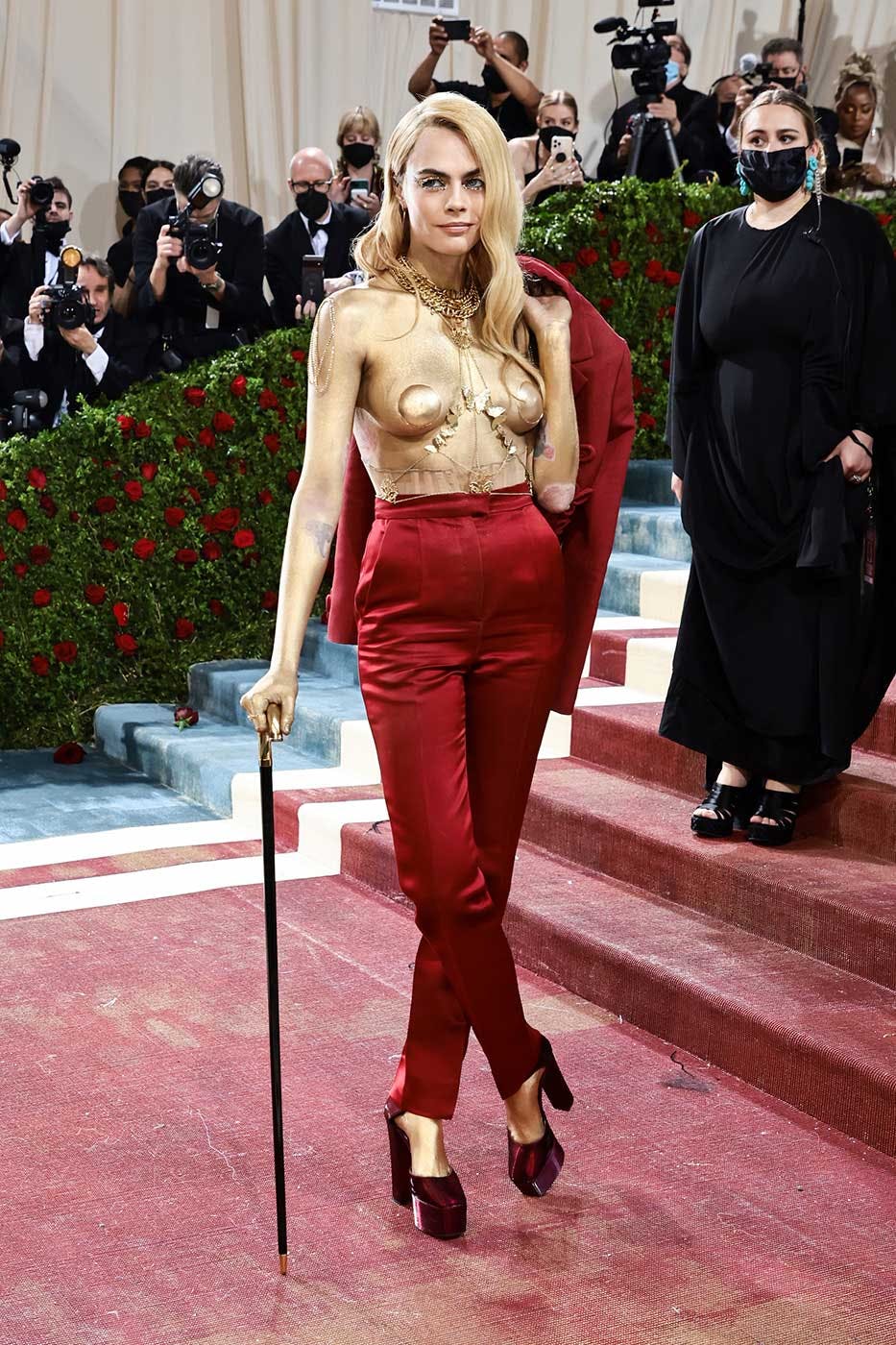 Fred Astaire meets Burning Man? Gilded, sure. Glamour, eh.
Kieran Culkin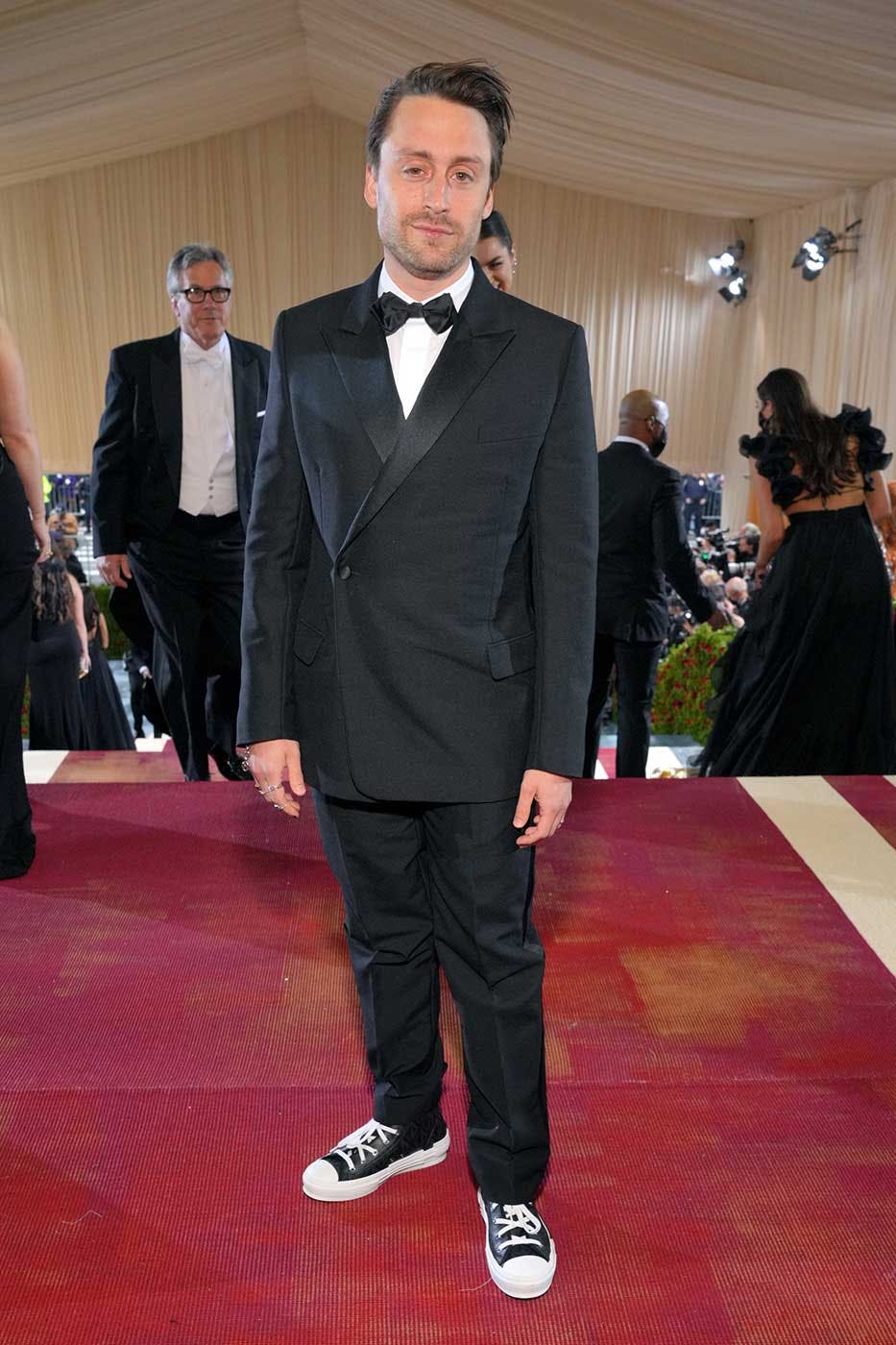 We're big fans of Kieran Culkin (Succession is the only reason to subscribe to HBO Max) and we adore Dior, so it hurts our heart to put our beloved Roman Roy in this list.
Sadly, he's looking a tad too stubby with the stocky suit and high top sneakers. You're still our favorite Roy!
Kourtney Kardashian
Though she's almost always the better-dressed of the PDA pair, Kourtney has finally been out-dressed by her paramour.
To be fair, it's not a huge win for Travis because he's up against some kind of beige waist bandage.
Elon Musk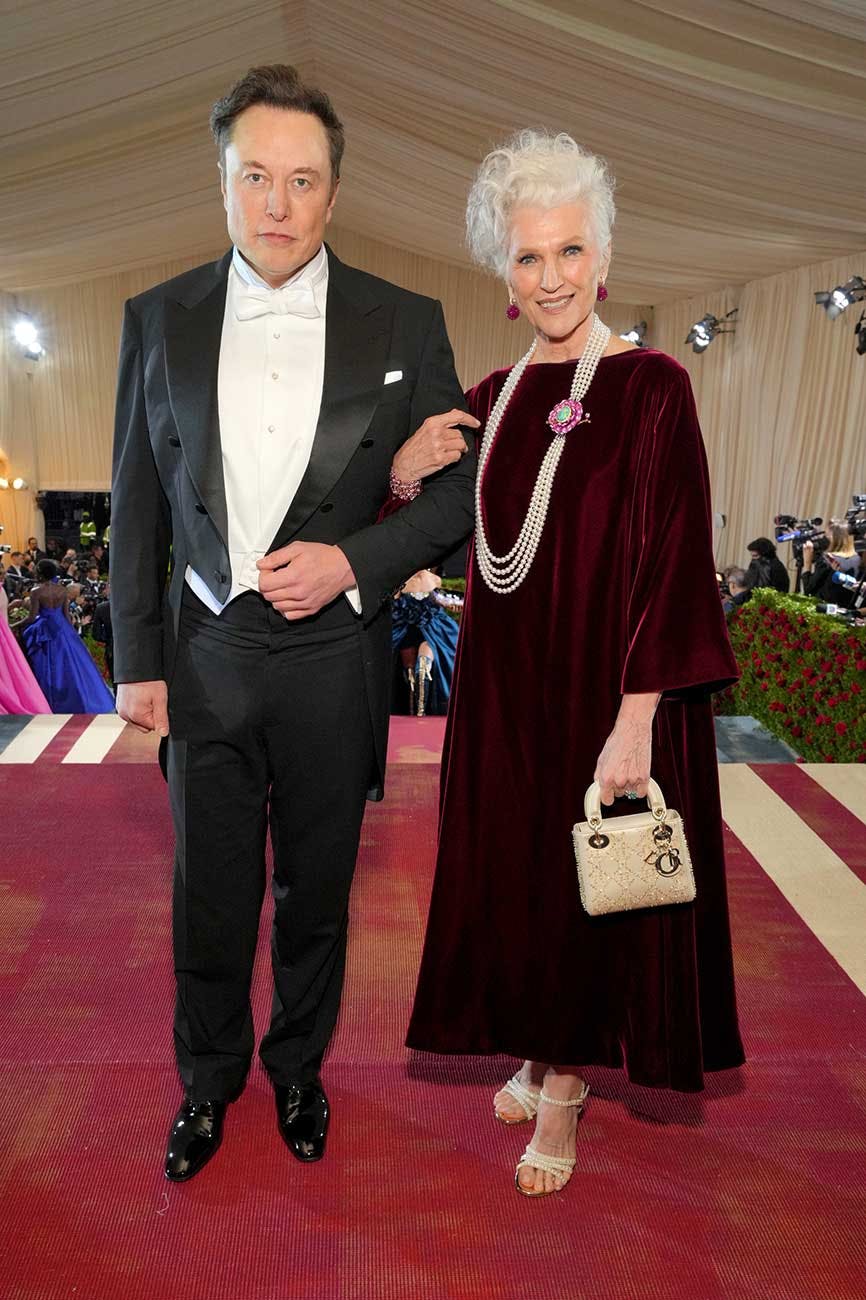 No hate to Maye, she looks lovely. In fact, it was downright considerate of Elon to depart his Twitter throne, put on a butler uniform, and escort his mother to the Met Gala.
I Never Liked seeing skeleton-ized face masks or chainmail gloves.
Jack Harlow
Oh, Har-no. Jack hit a Har-low in a boring-ass brown suit that's more Milk Dud than gilded, glamorous, or white tie. Emphasis on the dud.
Sarah Jessica Parker
The And Just Like That... of Met Gala outfits.
Fredrik Robertsson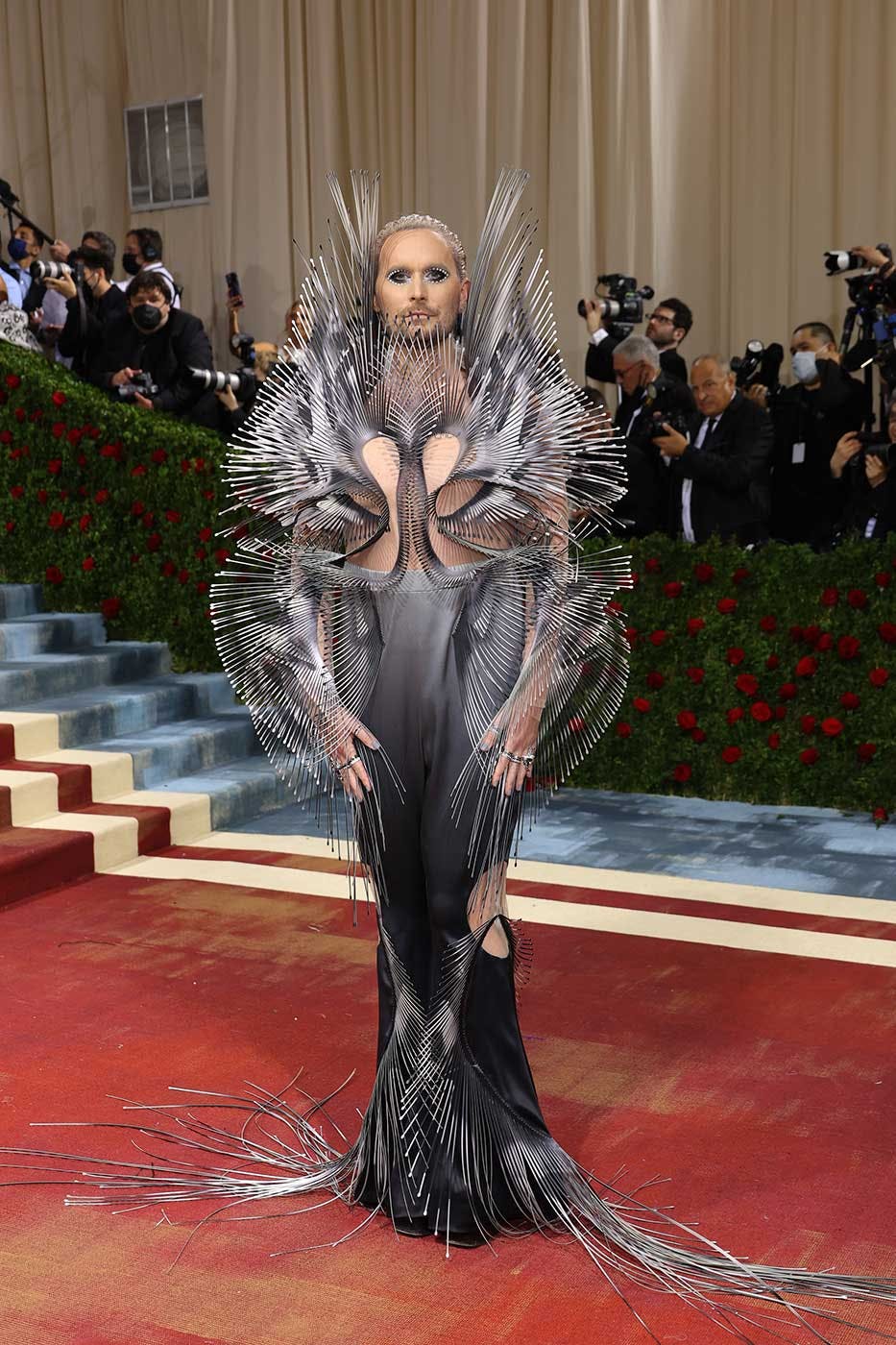 Not the self-described "fashion mystery man" wearing Grimes' hand-me-downs.
Camila Cabello
A bridesmaid who chose chaos.
Bella Hadid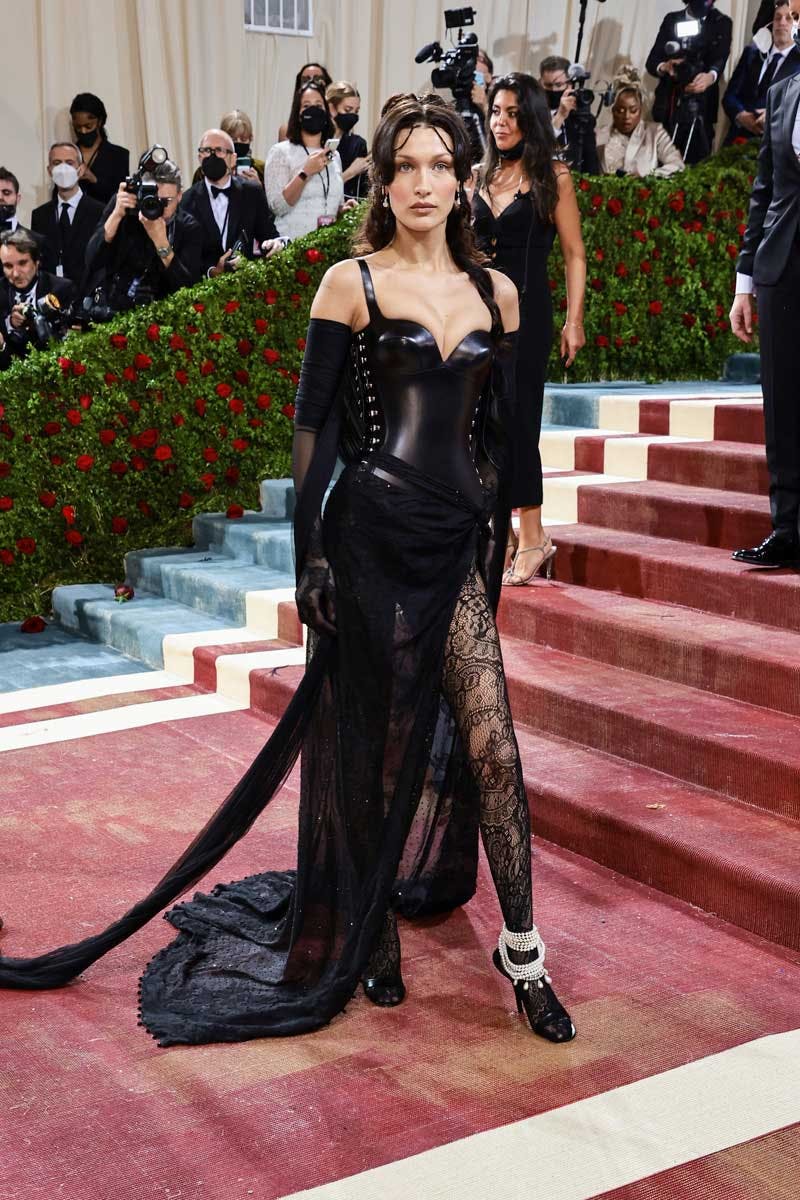 Oh, how the mighty have fallen. Bella's typically flawless street style sets an incredibly high bar that this jumbled mess of leather, lace, pearls, and bangs just can't meet.
Lenny Kravitz
It looks like he was going for retro rockstar but Lenny ended up looking more like an evil vampire from Twilight.
Emily Ratajkowski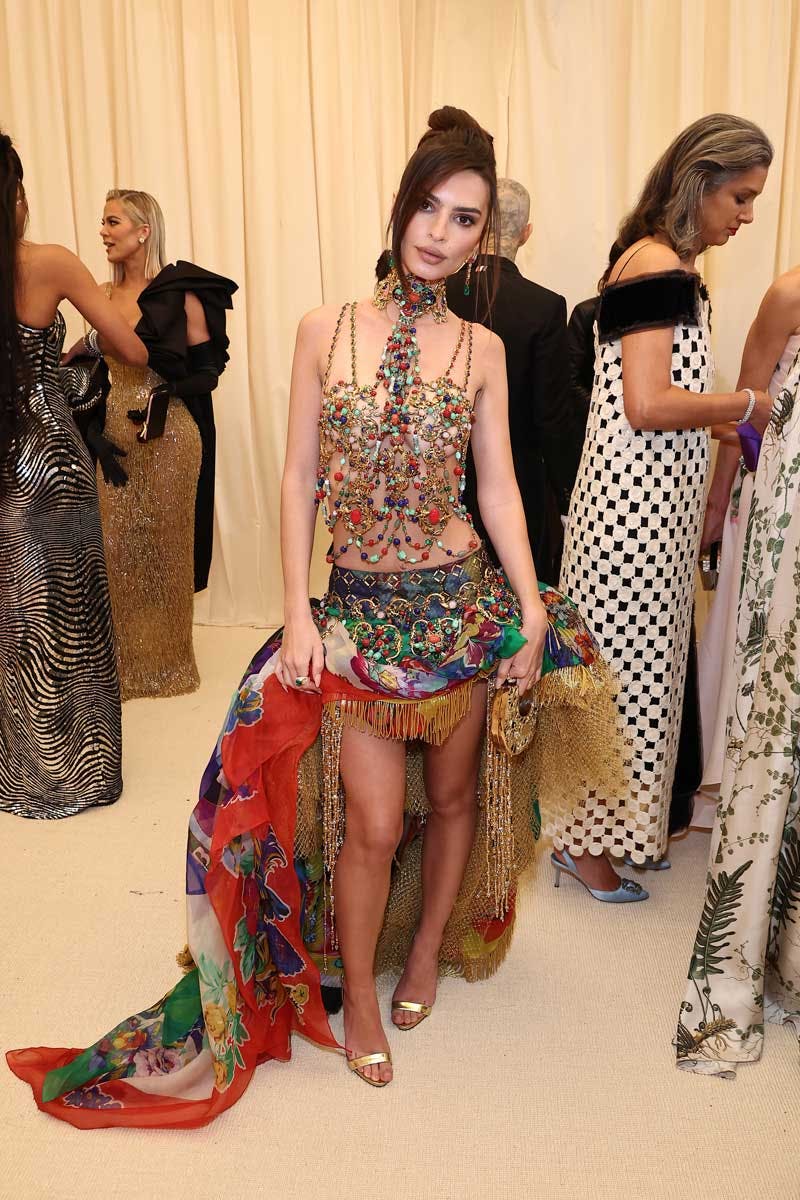 The human eye is not meant to process everything that's going on here.
Shop our favorite products