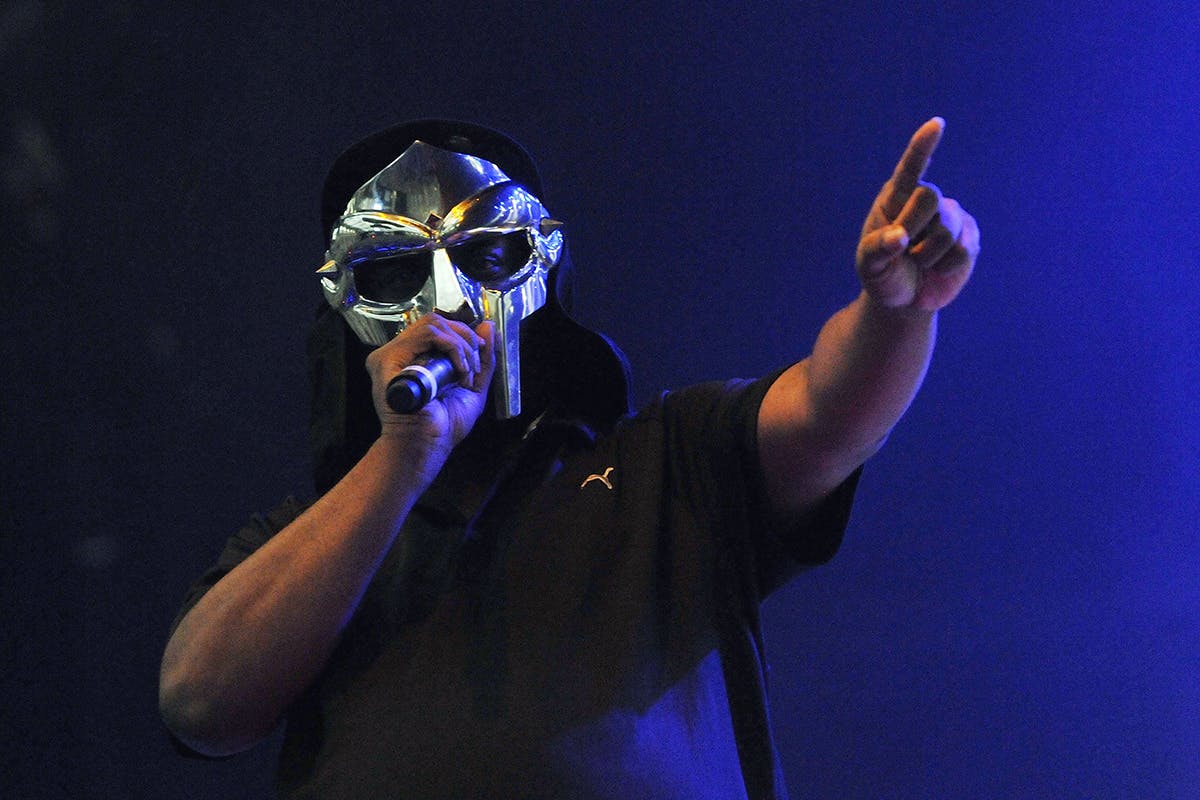 In its last hours, 2020 managed to throw us another curveball when the world learned that MF DOOM, the mysterious masked rapper and hip hop legend, had died at 49. The rapper's death was first announced by his wife, Jasmine, on his Instagram page.  A cause of death was not immediately disclosed. But MF DOOM's rep, Richie Abbott, confirmed that the rapper, whose real name was Daniel Dumile, had died months earlier on October 31.
As we said goodbye to 2020 and pinned our hopes to the new year, fans around the world mourned. An icon, one of the greatest to ever do it has passed on. Well-known for his intellect, wit, and intricate rhyme scheme, Dumile established himself as one of the most skilled orators of the genre. However, there's one thing that made his legend more recognizable than anyone else: his mask. This is what made Daniel Dumile, MF DOOM
To understand MF DOOM, you have to understand the mask and the story behind it.
Dumile went through several aliases before becoming MF DOOM as we know him now. From KMD to King Geedorah, Madvillainy, Viktor Vaughan, and Zev Love X – DOOM also made beats under his alias Metal Fingers. Each of the aliases had a different personality and story. DOOM's identity was originally created based on Doctor Doom, the fictional supervillain. DOOM emerged into the hip hop scene by performing at open mic events in New York wearing stockings and bandanas to cover his face.
However, hip hop history was made when famed graffiti artist Lord Scotch designed a mask by deconstructing a helmet used in the movie Gladiator. Donning the hulking piece, metal-faced-DOOM fully embraced the image of the comic book villain as opposed to rap's stereotypical gangster. He summed it up perfectly on the following line from "Figaro": "The best MC with no chain ya ever heard."
In many ways, the masked rapper was ahead of his time. By eschewing the hype of celebrity while dominating the game, DOOM proved that being a rapper isn't about chains or clout but the pursuance of true artistry. In a 2009 New Yorker article, he told writer Ta-Nehisi Coates that the mask "came out of necessity."
"I wanted to get onstage and orate, without people thinking about the normal things people think about. Like girls being like, 'Oh, he's sexy,' or 'I don't want him, he's ugly,' and then other dudes sizing you up," Dumile said. "A visual always brings a first impression. But if there's going to be a first impression I might as well use it to control the story. So why not do something like throw a mask on?"
And the ranks of anonymous internet-age artists are part of this legacy, from trap-country singer RMR to Brooklyn's Leikeli47, and London's AutoTune trap king M Huncho.
Beyond the industry, DOOM's mask was an emblem for legions of kids on the peripheries. The underdog who was on top of the game. His comic book rhymes flipped the script on hip hop's long-standing history of praising the bad guy. Spitting extremely mind-bending verses, packed with punchlines that would even put to shame the likes of Eminem and Lil Wayne.
DOOM also used the mask to pull off some of his most controversial stunts. In the work of a true supervillain, Dumile became known for sending con artists on stage to perform for fans in his trademark metal mask. The imposters irked fans and sparked outrage. Speaking to Rolling Stone in 2009, he shrugged it off saying: "I tell you one thing: when you come to a DOOM show, come expecting to hear music, don't come expecting to see."
In recent years, DOOM mostly stayed out of the public eye, he avoided interviews and offered few updates. Aside from a few stray guest appearances things went quiet. Then as news surfaced on New Year's Eve that the masked man had passed away months earlier, a sentiment emerged among fans and fellow artists: we may not have mentioned DOOM while we were arguing over our best-MCs lists, but to many he was among the best to ever do it. The phrase "your favorite rapper's favorite rapper" gets thrown around a lot when discussing OGs, but when Q-Tip said it about DOOM in tribute, it rang true.
Mask on, MF DOOM established himself as the most confusing and intriguing godfather of hip hop. And even in death, he remains, unequivocally, one of the most influential and brilliant MCs of all time.
Rest in peace, MF DOOM.