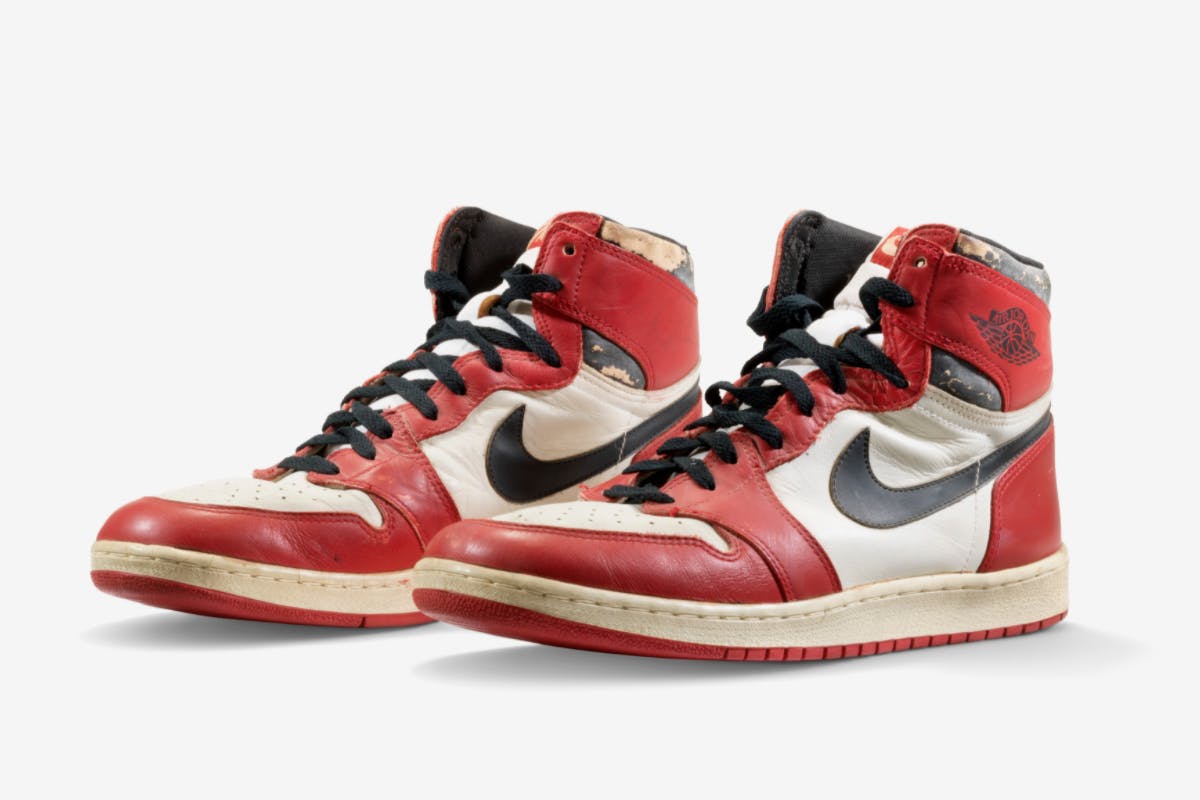 The "Chicago" Nike Air Jordan 1s Michael Jordan was wearing when he famously shattered a backboard during a pre-season scrimmage in Italy were sold for $615,000 at auction. The winning bid breaks the world record paid for a pair of sneakers — held by another pair of game-worn Nike Air Jordan 1s.
In August 1985, fresh off of winning Rookie of the Year, Michael Jordan was invited to participate in a Nike-sponsored exhibition game in Trieste, Italy. MJ ended up scoring 30 points, however, the play of the game was when Jordan literally shattered the backboard with one of his signature high-flying dunks.
The pair that was up for auction was on MJ's feet at the time and still has a piece of glass lodged in the sole of the left shoe. In 2015, Nike paid homage to that moment with the release of a black and orange Nike Air Jordan 1 "Shattered Backboard." The colorway was inspired by the colorway of the Trieste uniforms and has now been released in four different variants.
In May, a pair of game-worn and signed Nike Air Jordan 1 "Chicagos" were auctioned off, ultimately selling for $560,000 — far more than the pre-auction expectation of $150,000 — and setting a record for the most expensive sneaker ever sold at auction. That has now been broken by the same shoe, only with a slightly more special story (and a shard of glass).
To see what the rest of the lots in Christies' Original Air collection were sold for, head here.