Miles Chamley-Watson is a quintessential renaissance man. Whether it's completely reinventing the sport of fencing or walking the runway for Telfar, the 32-year-old knows no limits.
The age-old sport of fencing was first added to the Olympics in 1896. However, the idea and practice of fencing dates back to 1190 B.C. on a mural near Luxor, North Egypt.
Since then, competitive sword fighting has played a role in nearly every culture. Whether it was the ancient Greeks, musketeers, samurai, or even pirates, ancient sport was rooted in the art of the sword. Nowadays, swordplay is more common in sport than actual combat, with only professional fencers keeping the spirit of swashbuckling alive.
Chamley-Watson hopes to make fencing a household sport.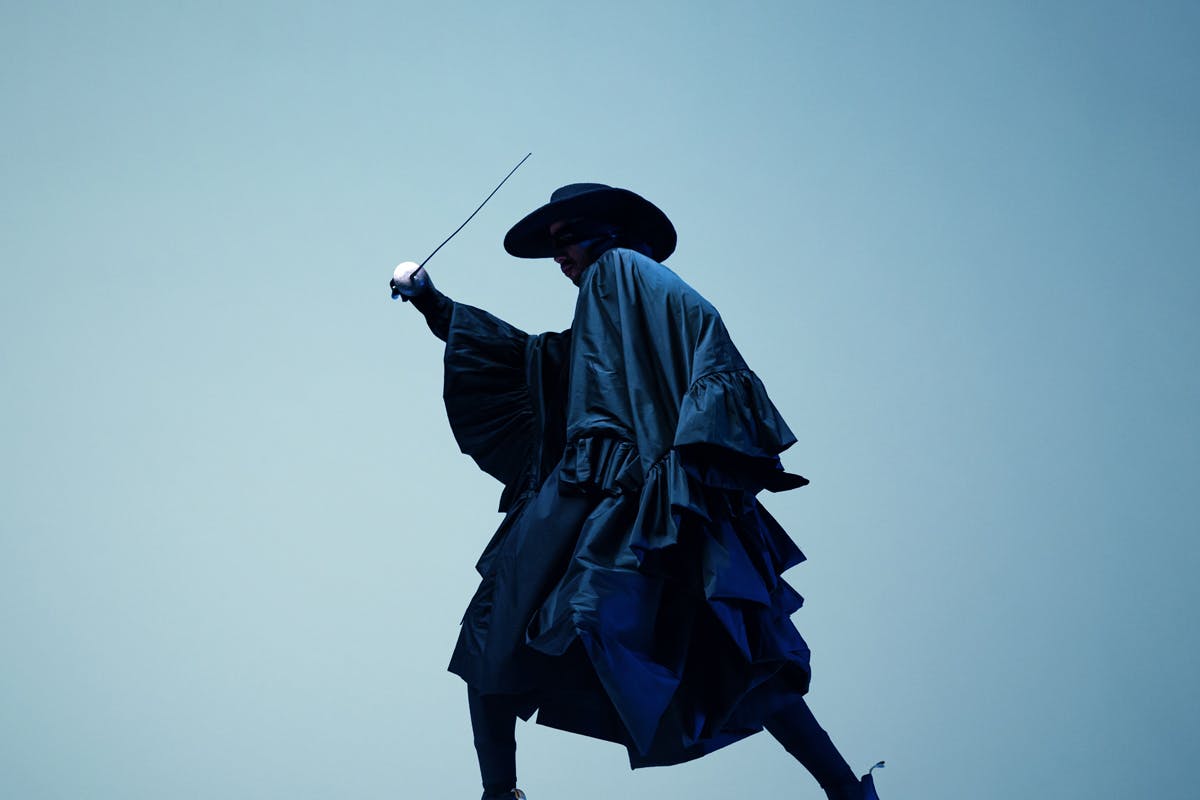 Born in London, he moved with his parents to New York, where Chamley-Watson began fencing at the age of 8. Fast forward to now: the 6'4'' Chamley-Watson is an absolute machine. With his dyed hair and tattoos, you'd be hard pressed to find someone who'd immediately think "fencer."
Chamley-Watson's work ethic is insane, to put it mildly. For eight hours a day, six days a week he dons his fencing gear and practices like he's got a competition the next day. To assume that Chamley-Watson is anything less than the best fencer in the world is laughable.
Though Chamley-Watson was unable to compete in the 2020 Olympics due to an unfortunate injury, he's determined to win gold at the next event and reclaim his crown as world champion.
To better conceive of what keeps this powerhouse of a man going, I sat down with Chamley-Watson to talk about his career, future plans, main motivation and pulling off 'fits.
Highsnobiety: How did you get started with fencing?
Miles Chamley-Watson: So at about eight years old, I moved to New York. I was playing football, or "soccer," but most people didn't know what football was.
I was also kind of a bad kid and would get in trouble all the time. As punishment, my mother told me to pick up a sport.
My choices were tennis, fencing, and badminton from 3 p.m. to 4:30 every day. So, you know, I was like "swords are fun" and when I picked it up, I was like, "Whoa, awesome. I can do this even though I'm in trouble? This is amazing."
Basically, if I hadn't gotten into trouble as a kid I would have never found this sport. It's funny how that happens.
At what point did you realize that fencing was something that you wanted to pursue full time?
I was around 14 years old when I won my first national competition. I was like "Oh, wow, I've been doing this for a couple months and I'm beating people who've been doing it for years."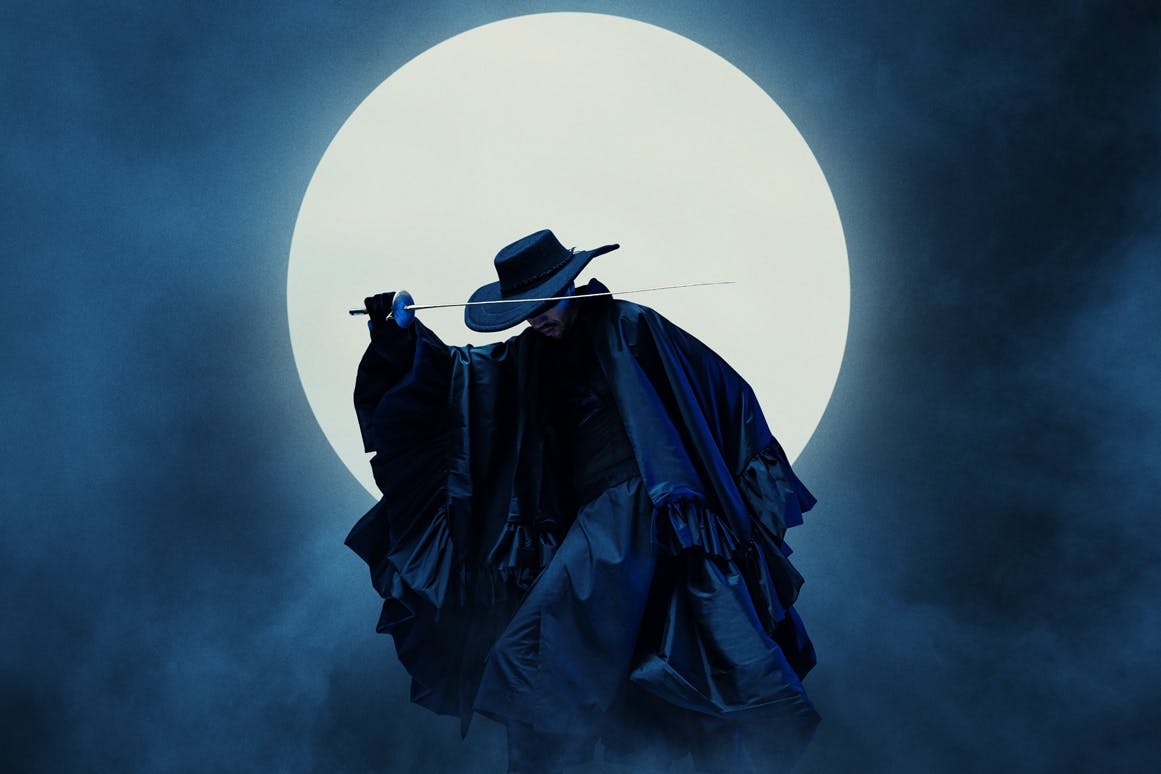 If you hadn't moved to the US, when you were eight, do you think you still would have found fencing as an outlet or sport?
I don't think so. Because, in London, you kind of only play cricket, rugby, and football. So I don't know if I would ever have gotten the exposure to fencing because it's not really as big there. My goal is to hopefully change that.
What does your phrase, "Create a legacy, not a moment?" mean to you?
I actually have it tattooed on me. After the 2012 Olympics, I wanted to fly to South Korea to train, and my coach was like "No, you're crazy," but I wanted to do it. So I was on the plane there, and I was just thinking about my legacy and these moments, and that's when it clicked. "Create a legacy, not a moment."
For me, winning is great, but if I can inspire these kids, that's better than anything I could ever win, and that's gonna go long after winning medals. I want to leave a mark on this planet; to create a legacy, not a moment.
I know that you're pretty vocal about getting fencing to the mainstream and getting it to be a household sport, how do you approach this?
I'm grateful for my sponsors, and that's when fashion comes in. I feel like people in fashion love that I'm not just a model, but also an athlete. I think fashion and sports go hand in hand.
It's also why I do a lot of modeling stuff. Brands see that I'm not just a "one size person", I can do fashion, I can do sports, I can do this and that. So that's why they are a perfect match together.
Do you see fencing as a candidate for fashion collaborations?
Oh 100 percent. Dior has done many fencing inspired collections, Giorgio Armani too. There's so many nuances that kind of go well with each other, and I see that coming pretty soon. Sooner than we think.
That's the goal, merge the two together, especially with such a broad and huge audience. I've found that if you align yourself with a brand, whoever that might be, they help your audience and it can be something natural.
What are some brands that you align with?
Rick Owens. He's an absolute genius. Kim Jones at Dior, is through the roof. I'm also a huge Prada fan.
I like designers that take risks like Haider Ackerman. Obviously, Louis Vuitton is incredible too. Virgil Abloh was amazing.
I guess those are kind of my favorites. Also, Calvin Klein and Raf Simons. I really look up to these designers but I'd say these people are high on my list as people who don't really care about fitting the mold and doing what they want.
Looking at your Instagram, it's clear you don't gravitate towards a specific style, you kind of do whatever you want, akin to your fencing style.
I just think fashion is cool because you can just be free no matter what. Someone is going to judge you no matter what, like when you're competing. Fashion and fencing go perfectly hand in hand in that sense.
Now I know you've walked for Telfar and VFiles, any interest in walking runways again?
Well, I've actually walked for Tommy Hilfiger, Ralph Lauren, J.Crew, and Pyer Moss, too.
I've done a fair bit of modeling stuff. It's been cool to walk and model as much as I have. It gives you a different type of butterflies. From the runway to competing, they both feel good.
Is there anyone you look to for inspiration in terms of fashion?
I love Korean fashion. I'm also a big fan of David Beckham, he dresses casual yet nice.
I mean, I'm a big fan of the 70s or 80s, you know, oversized suits, I love those looks. Luxury streetwear, the list goes on. I wouldn't say I have many people as my inspiration, but I love old Brad Pitt when he was wearing crazy things, just people who created their own lane for themselves.
What are your career goals over the next few years?
For me, I have an Olympic gold to win and 2024 is around the corner. For my sport, I think most of my foundation, which is going to promote fencing. We're gonna take care of four to eight kids a year and pay for their training.
Also, we're gonna put on a couple competitions live next, actually, this year as well as next season on Facebook, NBC and Redbull TV.
So, think big. Fencing is never gonna be the same after I'm done with it. Exposure-wise, my goal is to get a million kids fencing. Also, just like bringing an audience to fencing. I don't want the same kids fencing, I want to mix where kids come from. Rough backgrounds with kids who have privilege. I think that's the way people grow and connect.
I'm kind of building this bridge where people can kind of come together and create magic. Sports have the ability to bring people together no matter what.
You mentioned winning an Olympic gold, any other competitions you're hoping to sweep?
No one has ever won all the World Cups, it's near impossible. I have to do that. Definitely another year I have to win another World Champion. That and growing the sport naturally.
I have a couple other tricks up my sleeve.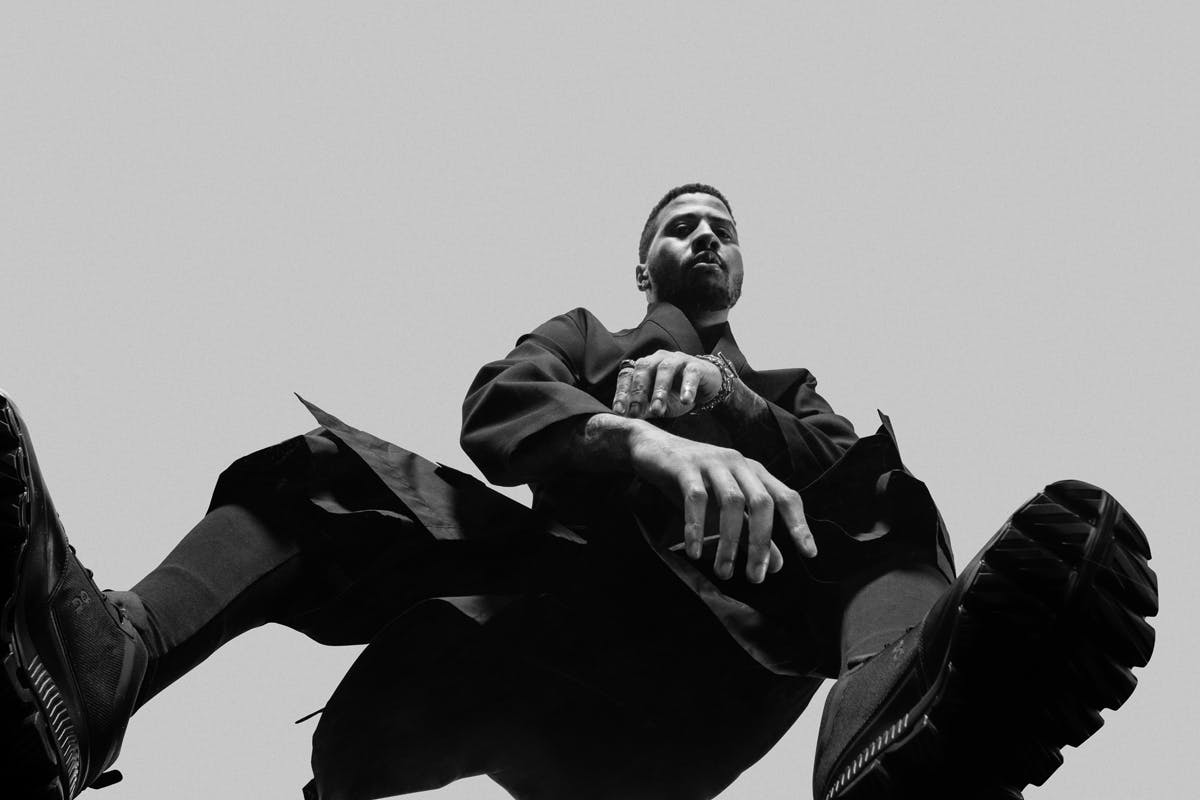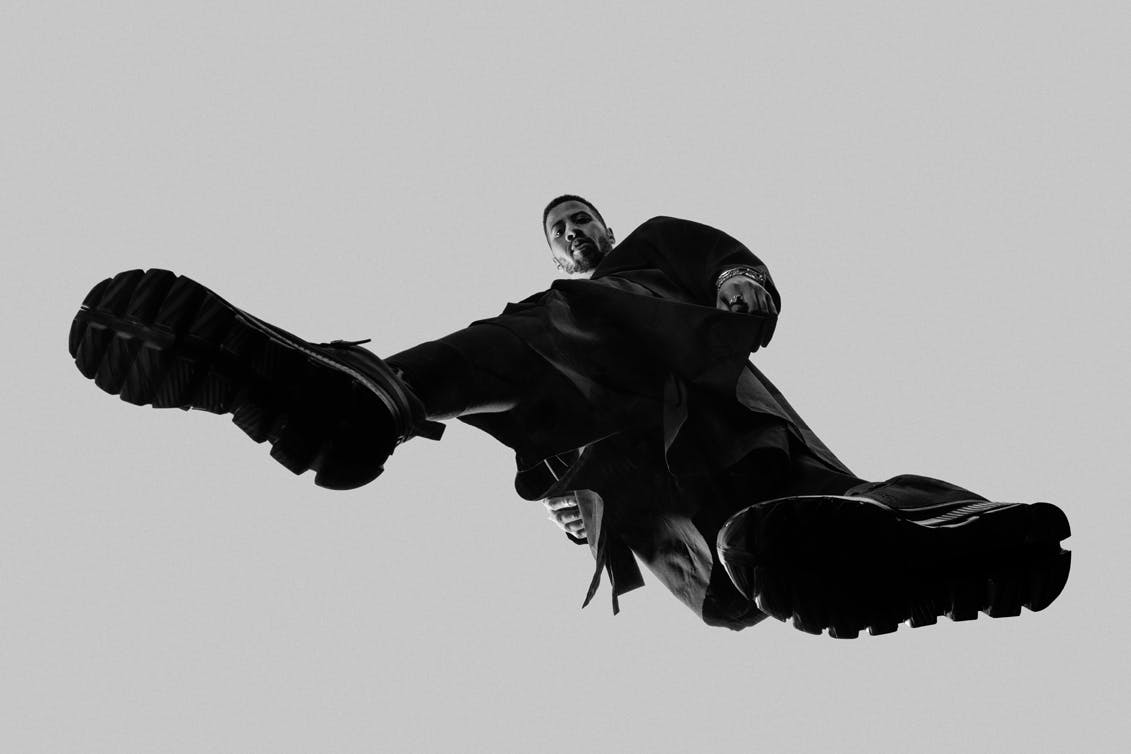 I feel like fencing isn't a sport with conventional gatekeepers, but there's definitely a typical mold that fencers are expected to fit into. I can see you're really trying to shatter that mold.
Showing how old the sport is and then saying, "Thank you! I'll take it from here." There's a lot of pressure on my shoulders, but that's what you want.
I'm excited to see where I can take it and the support from my sponsors and brands is incredible.
How do you feel about not going to the Olympics last year?
Not going to the Olympics was been a weird blessing, you know it's the first time I've ever been injured before.
It's a really weird, humbling experience. I definitely think this will fuel me to get into real magic in 2024.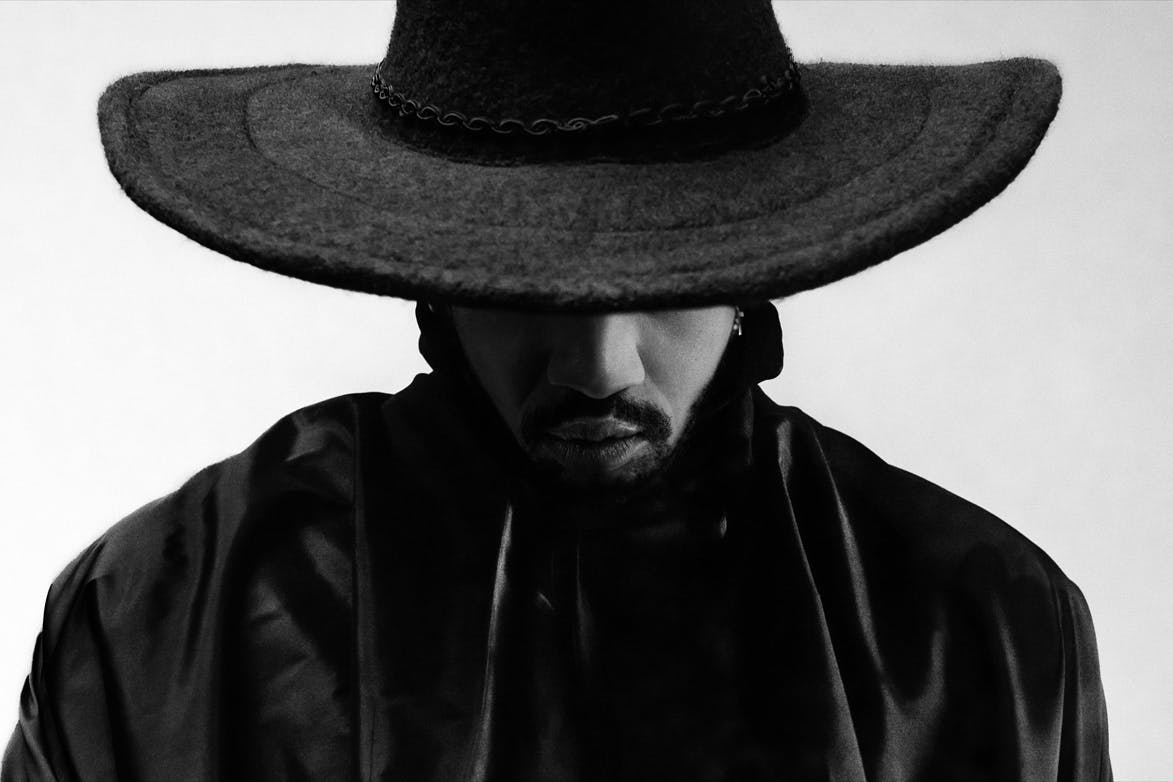 What would you say to someone just getting into fencing?
I would say do some research. Watch a video of myself, not to be cocky. But you'll see how fun fencing can be. It's just different and more entertaining.
Just get out and try it! There's still a stigma of it being an old sport but the goal is to change that, just give it a chance.