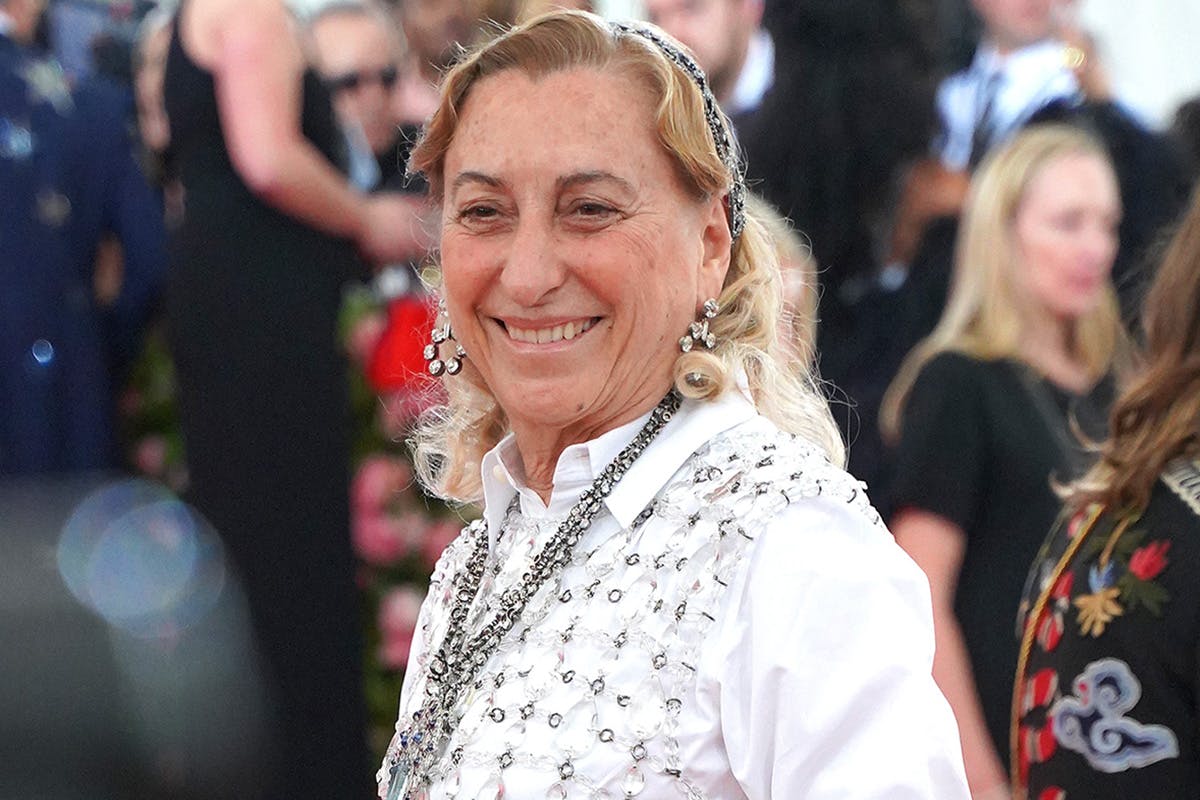 A new Prada report has shed light on one of the fashion industry's best-kept secrets: How much do fashion's main players really earn? In this specific case, it's Miuccia Prada and, spoiler alert: It's a lot.
As first reported by NSS Magazine, Prada recently filed an official notice on the Hong Kong Stock Exchange, where it is currently listed. The filing pertains to a shareholder meeting to vote on some changes to the corporate board and adopt new by-laws. However, within the notice is some interesting information that isn't usually disclosed to the public — the salary of its CEO and lead designer, Mrs. Prada.
The salaries of designers, shareholders, and CEOs,  as NSS Mag points out "are often among the best kept secrets of the fashion world," and only really ever come to light in public lawsuits – and even then, they are usually approximations – which is precisely why this information is so tantalizing.
According to the contents of the notice, her annual salary for 2020 came up to a total of €9.08 million. This figure includes bonuses and incentives totalling €27,000, and pension, healthcare, and TFR contributions equal to €24,000.
It's an impressive figure, but the Prada group believes it is entirely deserved, stating: "The remuneration of Ms. Prada was determined taking into account her strategic role, particularly in creative design concepts and styles, brand communication and advertising campaigns and the importance of her management and her role as Chief Executive Officer and Executive Director that have contributed to building the Group's financial performance and track records."
Prada's husband Patrizio Bertelli, who also serves as CEO, has the same remuneration. The record also states that the shareholder meeting is in part to approve Bertelli's appointment as a director of the company.