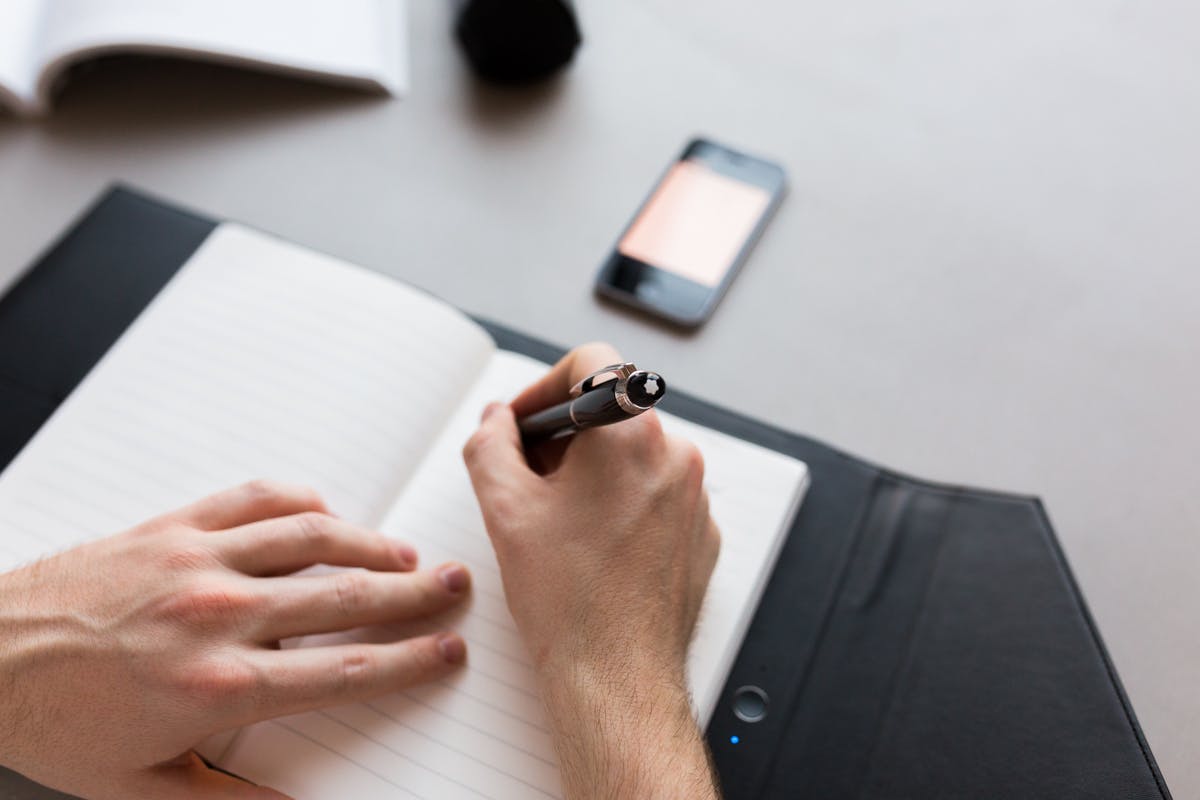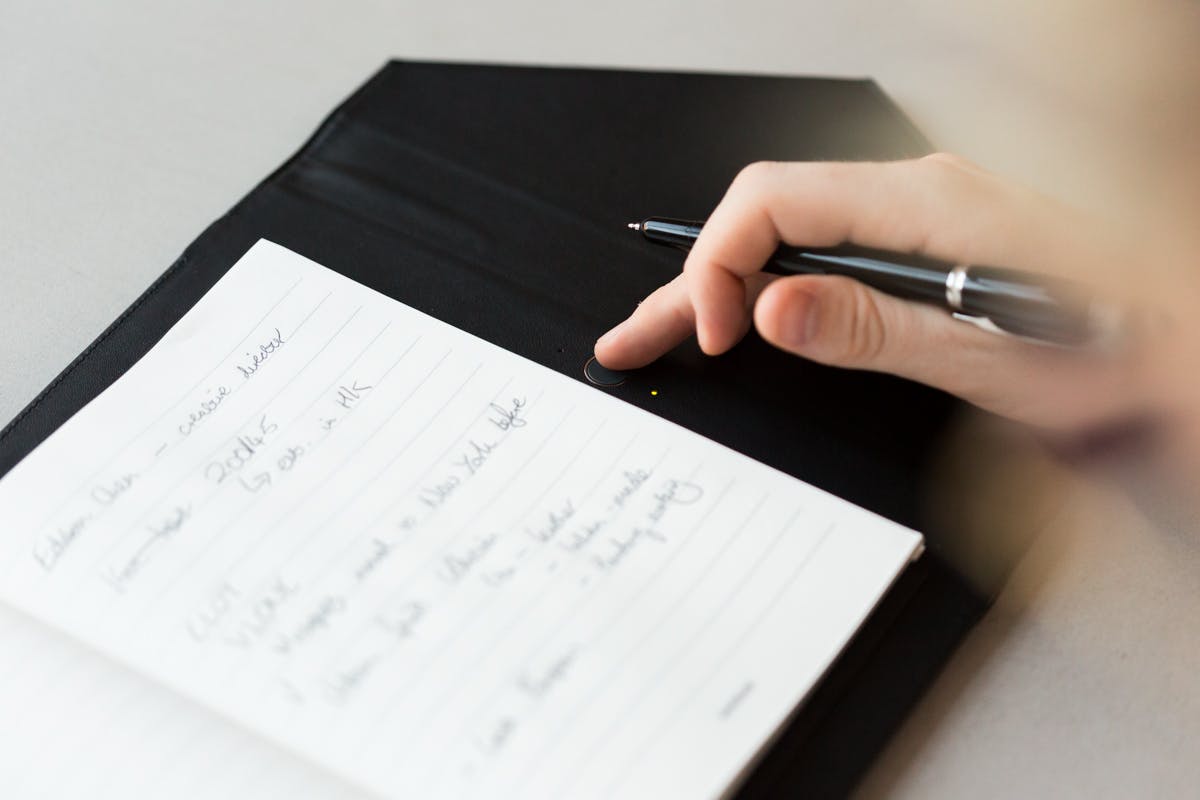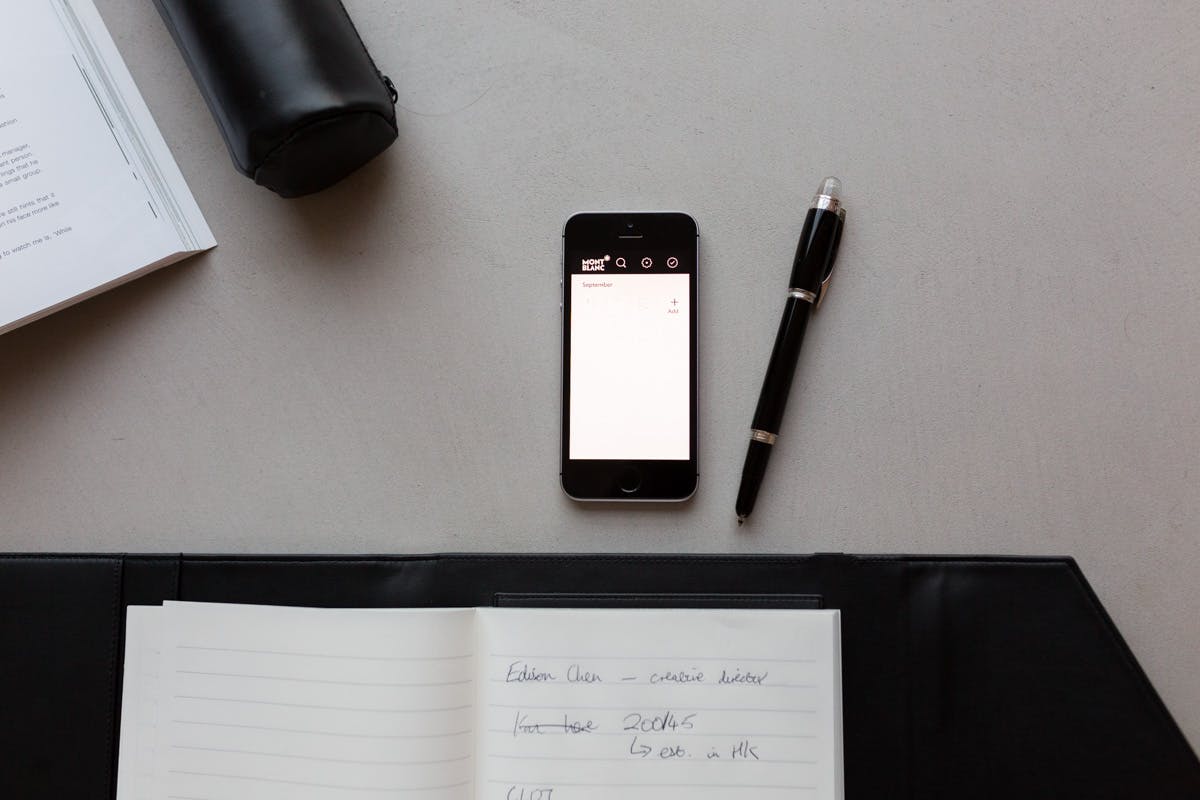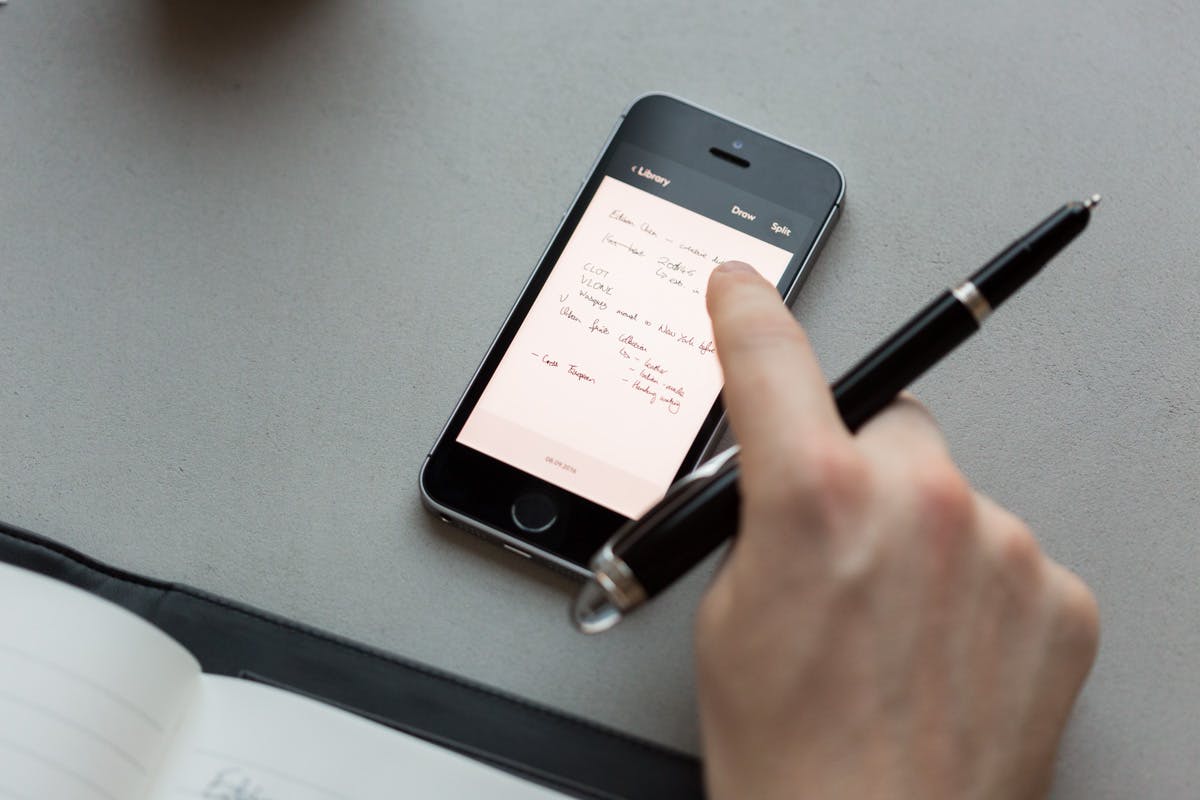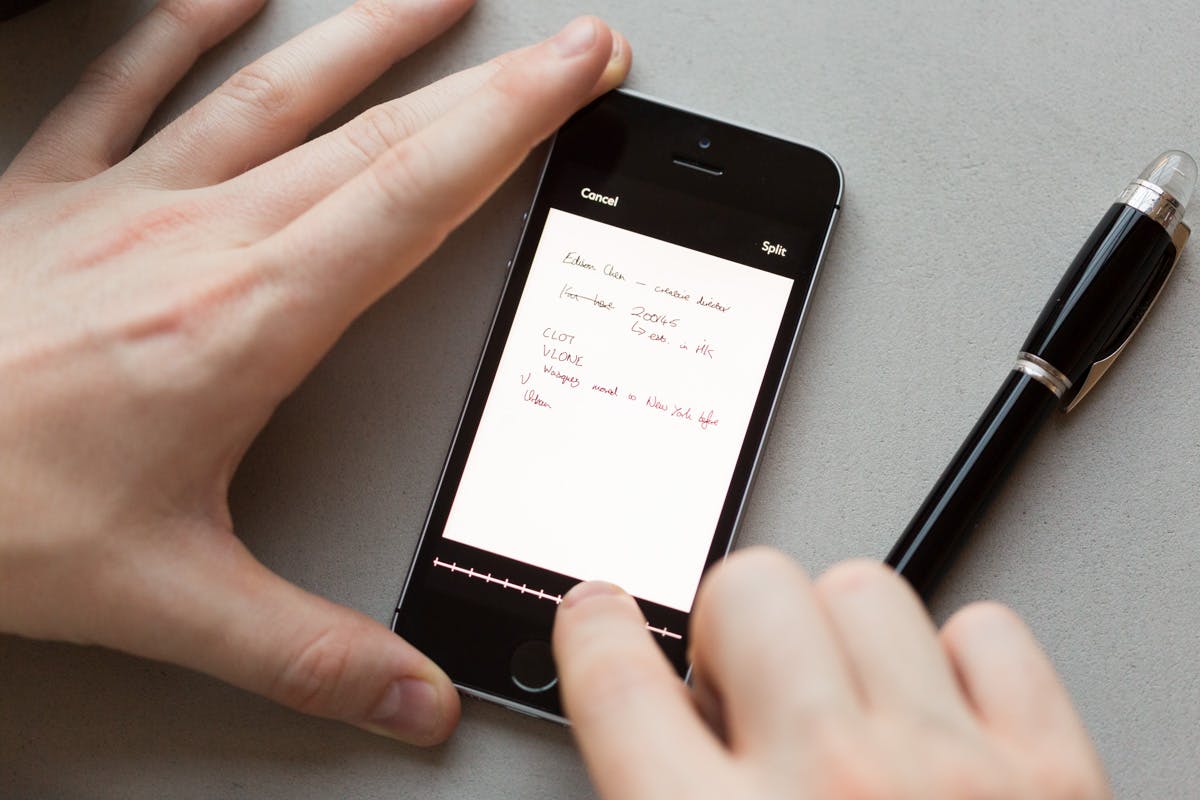 Today our eyes look at glass screens, our ears are assaulted by notifications, and our hands write, not with ink on paper, but by pushing buttons to create digital characters. So with all that, it's not surprising when people say they struggle to concentrate.
However, the writing experts at Montblanc are changing that by bringing a little bit of studied calm and quiet structure to the way we work through the simple act of physically writing. Montblanc's new Augmented Paper transforms your handwritten notes and sketches on physical paper into digitized notes on your smartphone or tablet, seamlessly bridging the gap between the analog and digital worlds in the process.
Encased within a soft black leather case crafted at the luxury accessory maison's own Pelletteria in Florence, Augmented Paper uses an adapted Montblanc Starwalker ballpoint writing instrument and comes with specially crafted writing paper (although any paper you have to hand can be used).
Paired with the Montblanc Augmented Paper app, Montblanc Hub, just switch on the Augmented Paper pad, write or sketch down a note or your drawing, press the button just to the right of the paper, and what you just sketched down is transmitted instantly to the app via low-energy Bluetooth.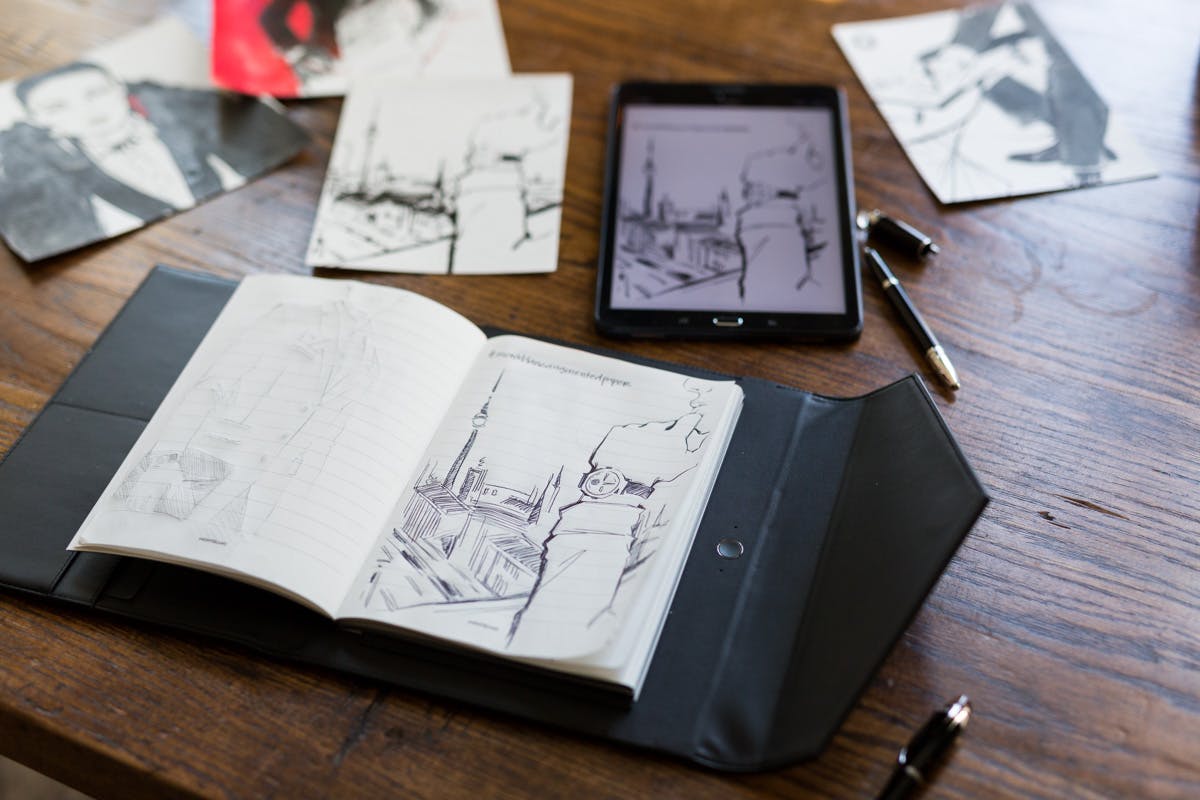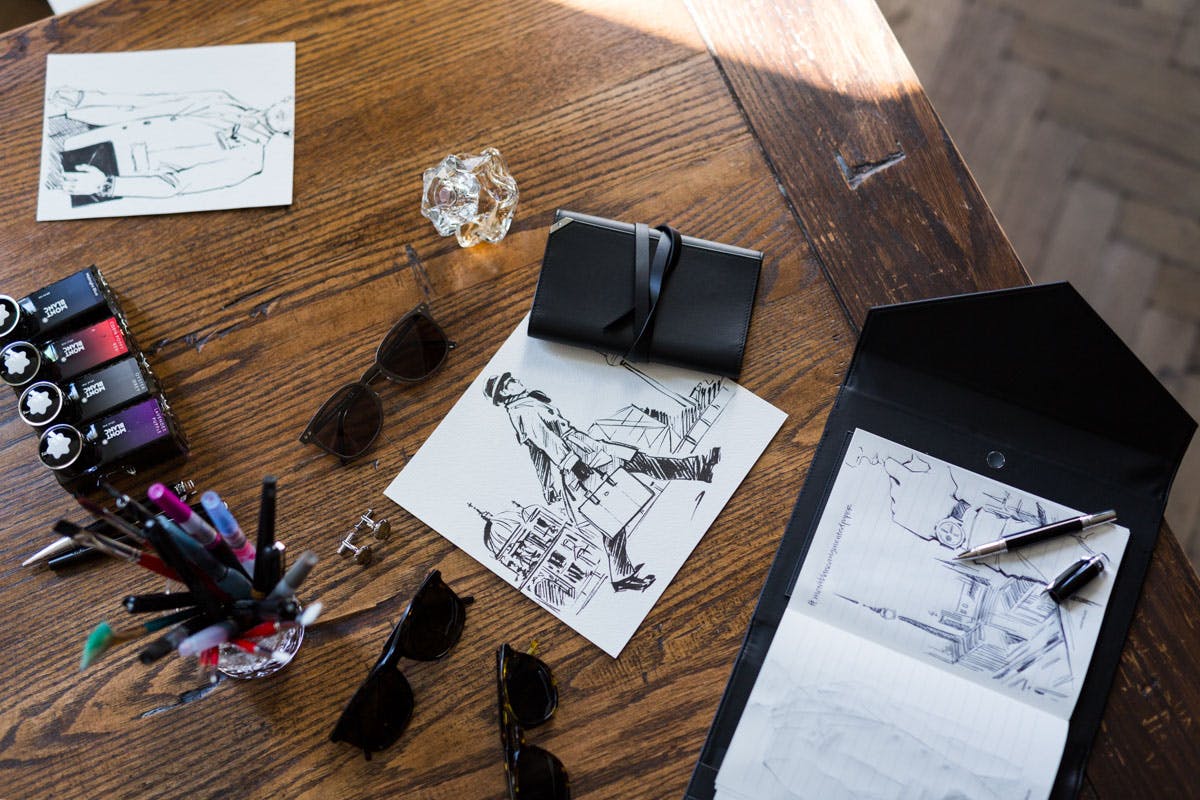 The neat thing about Augmented Paper is that even if you're not connected to the internet or aren't plugged into an electric socket, the product still works because it's a real pen and you're using a real pad of high-quality paper. That, and Augmented Paper's battery life lasts for a week (that's longer than your laptop, and far far longer than your smartphone), while its memory can store up to 100 pages before it's full and needs to be transferred to your digital device.
Once in the app, your handwritten notes can be tagged and you can search for entire words or sentences, with results displayed immediately. You can split those notes or combine separate ones together, while the app's inbuilt annotation tool means Augmented Paper's optimized for collaboration, allowing you to mark up and scribble down thoughts in whatever continuous creative process you're involved in. Finally, you can export those notes and annotations as text, PDF, JPG, PNG, WILL, Pages or Word files to be worked on later or by others.
Inspired by the fashion world through the brand's creative director, Zaim Kamal, and perfected by Montblanc's writing specialists, Augmented Paper is an essential piece of stationary in an age when almost everything is done digitally but where we still crave the physical.
Take a look at our exclusive images of Montblanc's Augmented Paper, shot at Highsnobiety HQ and at Berlin's Soho House, above, before shopping it direct from montblanc.com.
Alternatively, dive into the details and search for your nearest Montblanc boutique to experience Augmented Paper in person. Montblanc Hub, the Augmented Paper app, is available for free via Google Play and the Apple App Store now.