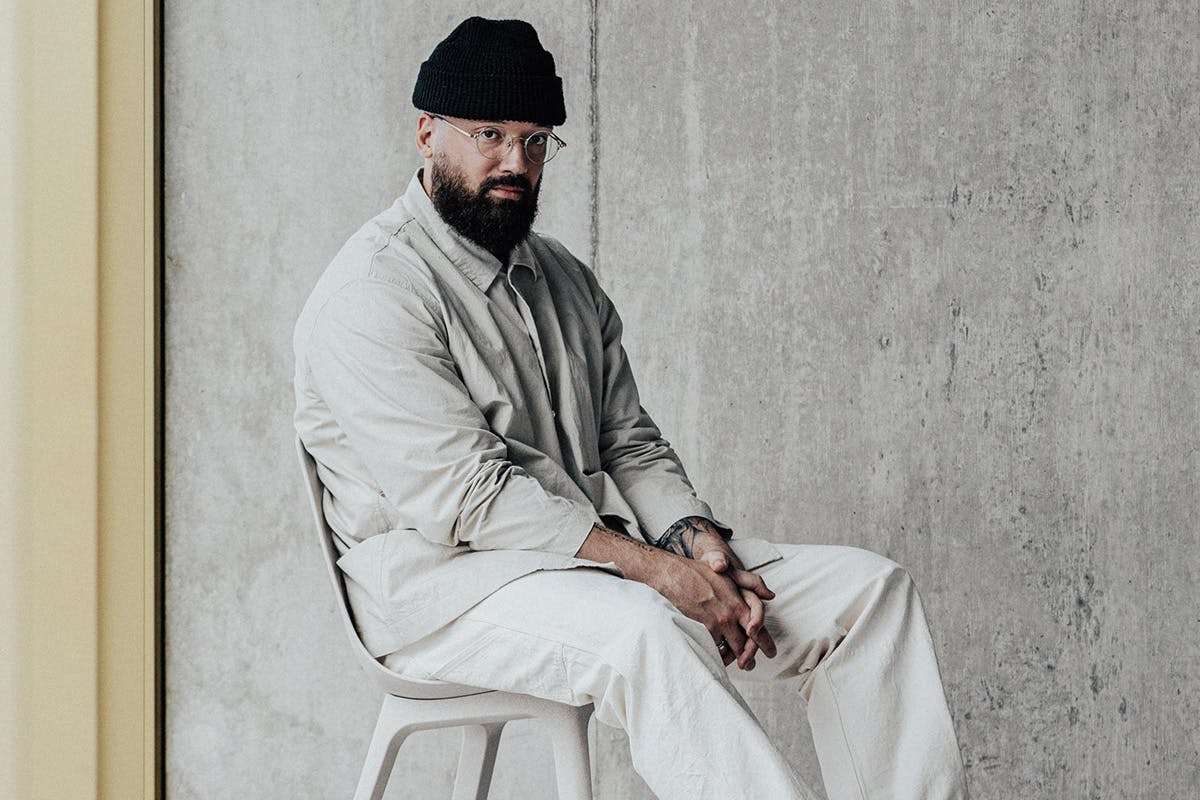 Daniel Bailey — better known as Mr. Bailey in the sneaker world — is the founder of CONCEPTKICKS. The Instagram account (which has nearly 150,000 followers) and the accompanying site are a shrine to interesting footwear design and a way for people to learn more about the business.
To Bailey, his team, and many others who follow the account and browse the site, CONCEPTKICKS is much more than just somewhere to look at dope sneakers. Since its inception over 10 years ago, it has evolved into a tight-knit community of like-minded people and a support network for those in the industry, as well as those trying to break into it.
"While I was studying product design in New York, a close friend of mine introduced me to the world of footwear design. I was blown away by the skill and knowledge of designers and developers in the industry," Bailey reminisces. "I thought there needed to be a place where kids who want to break into the industry can find out more about it."
Bailey's idea lay dormant for a while. Then, while in Belgium working on a jet-ski that he describes as "Formula One for the water," Bailey came up with the name CONCEPTKICKS and set up his site. "It was very raw and not very pretty at the beginning," he laughs. "But it was just a place to share stuff that I found inspiring."
Since then, CONCEPTKICKS has grown in stature, to the point that Bailey says it's used as a reference point for brands. The platform has built a reputation as one of the go-to places for not just interesting pictures to look at, but also authentic discourse about trends in design.
"It's a place to share inspiration, but it's also a platform where I know that brands and people of significance in the industry look to," says Bailey. "It's amazing when you hear that people get hired because their work's been seen on there."
Bailey explains that, over the years, it's evolved into a place that tries to highlight and share the design process that goes into interesting sneakers; part educational, part mood board, part community portfolio. CONCEPTKICKS evolution has also meant that it doubles as a full-on design studio.
"CONCEPTKICKS has grown into a team of four. It's still very small, but it's tight-knit, and everyone is incredibly skilled," explains Bailey. "There's John, a product designer who is a lot more graphically gifted than I am. Alicia is my co-director and handles the business side of things, and Lawrence helps bridge the gap and strategize."
The tight-knit, family-like structure of the CONCEPTKICKS team is reflected in the community the platform has tried to build online through its site and Instagram account. In fact, that community aspect lies at the core of what Bailey wanted to achieve with CONCEPTKICKS from the beginning. To him, community, support, and respect for others in the industry are of paramount importance.
"There's an issue [in the industry], where someone is doing something really great, a lot of times other people don't want to share or talk about it because they're jealous," he notes. "I want to set the tone of, if you like something, celebrate it. Because if you're confident in your abilities, you're totally fine to share something someone else has done. It's only good for the industry."
It's a statement echoed by many of Bailey's contemporaries, such as Martin Sallieres of Filling Pieces, Helen Kirkum, and Asha Harper, all of whom were part of Highsnobiety's inaugural Footwear Vanguard. They all believe strongly in lifting each other up instead of competing.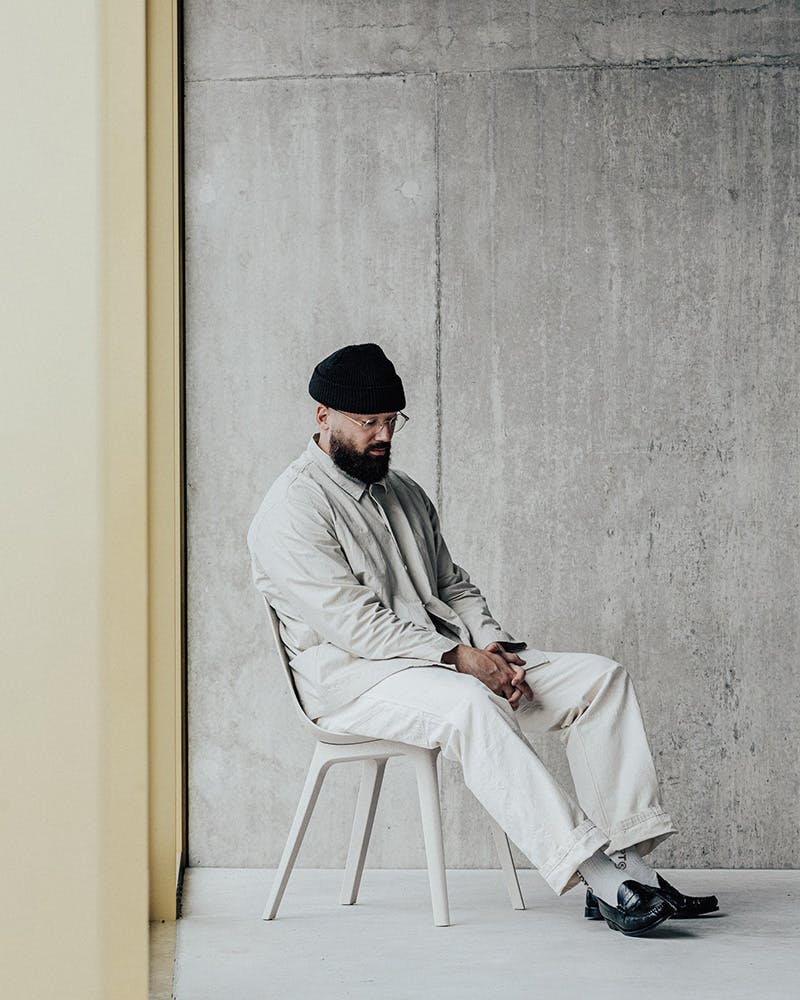 In addition to the wider community — which Bailey describes as people who create and care about design — there is a more intimate, immediate community consisting of designers that are in constant communication with one another via WhatsApp group chats and calls.
"There's a real core group of us, that all keep in contact, share connections and projects, and try and elevate each other from an independent standpoint," reveals Bailey. "As a group, we're much more powerful than we are as individuals."
But when Bailey and his team aren't putting on other talented members of the community, CONCEPTKICKS is creating tangible product for clients ranging from adidas Originals and Heron Preston x Calvin Klein.
The adidas Originals project was part of a brief to radically redesign the adidas Superstar, for which Bailey and his team took inspiration from the natural world — a recurring theme in his work. "I approached the project by taking the whole Shell Toe name very literally. I started doing research on different types of shells and ended up finding this incredibly intricate 3D-printed Ammonite shell that someone had created," Bailey explains. "The design ended up being very polarizing, but it was just a fun experiment, really. I wanted to push the form and proportionality that has been coming through in the industry at the moment."
That last line sums up Bailey's aesthetic pretty well. Just as the CONCEPTKICKS team is dedicated to promoting cool, forward-thinking design on its platforms — regardless of where it comes from — Bailey's work aims to push the boundaries of what is possible in sneaker design and throw the question of "What if we did it like this?" into the room.
That, and the freedom that comes with fun projects such as the one above, is what motivates Bailey to stay independent and work with brands, rather than for them. If Bailey's past projects and vision for the future are anything to go by, the entire sneaker community is better off with an independent and free Daniel Bailey. Fans of avant-garde sneaker design: watch this space.
To stay updated on everything happening in the sneaker world, check out the best sneakers to add to your rotation this week, follow @highsnobietysneakers on Instagram, and sign up to our newsletter for early access to the best drops sent straight to your inbox.