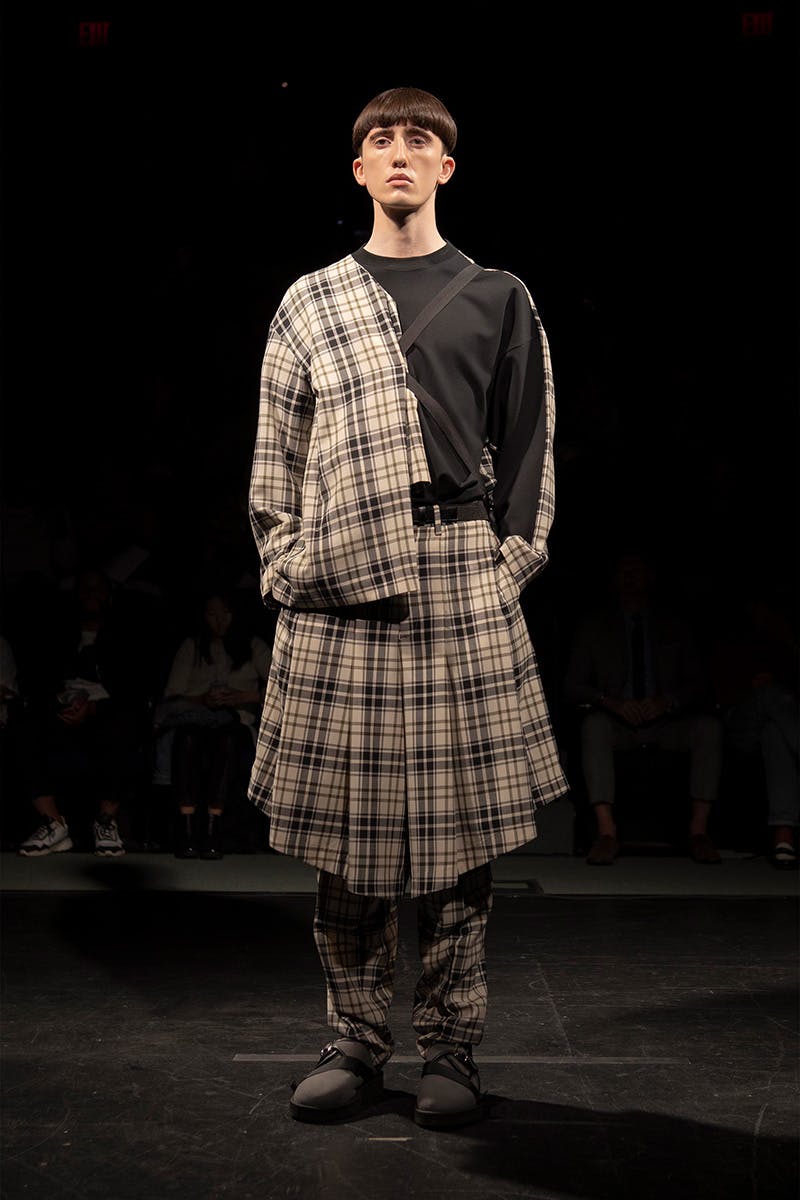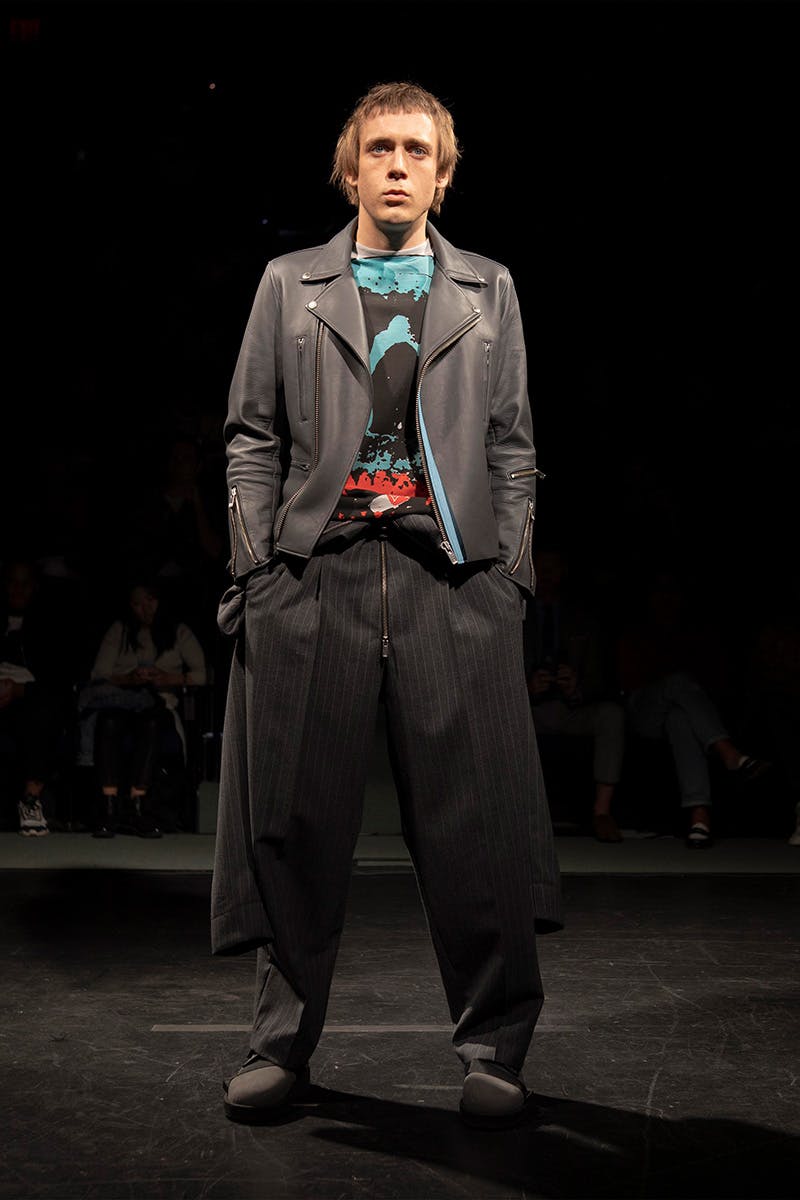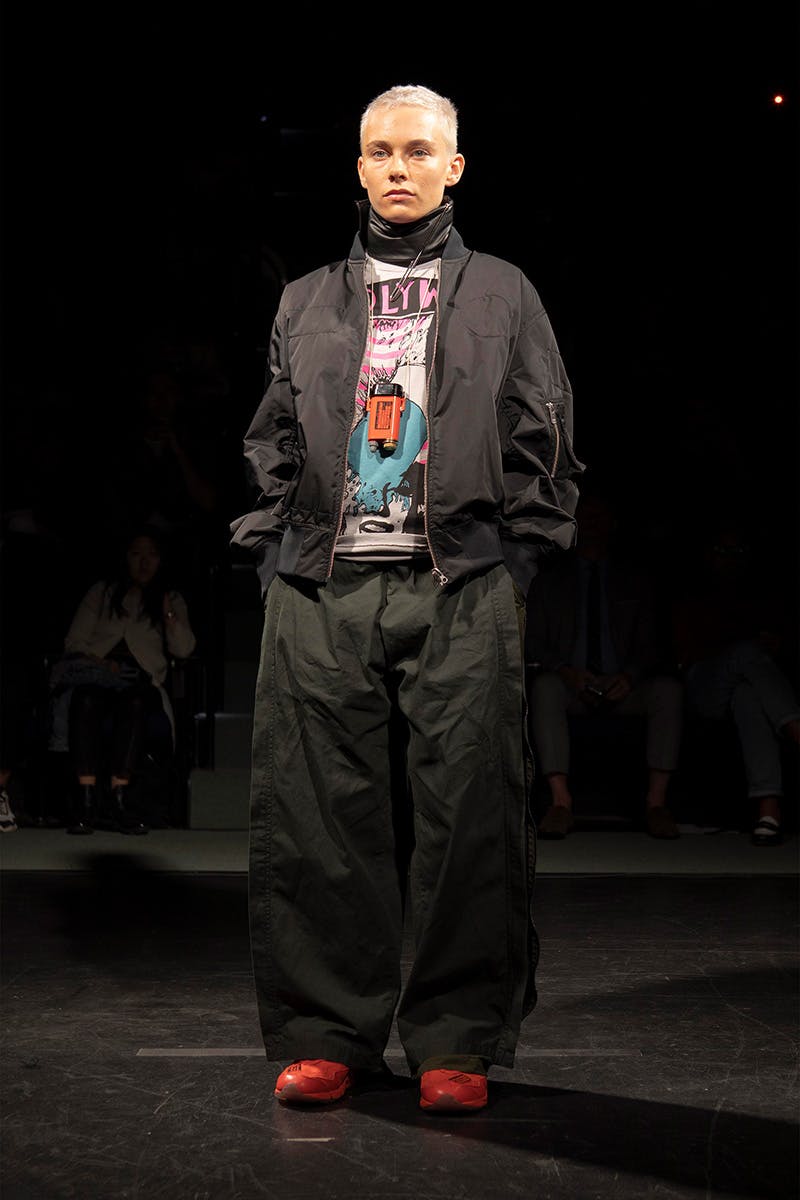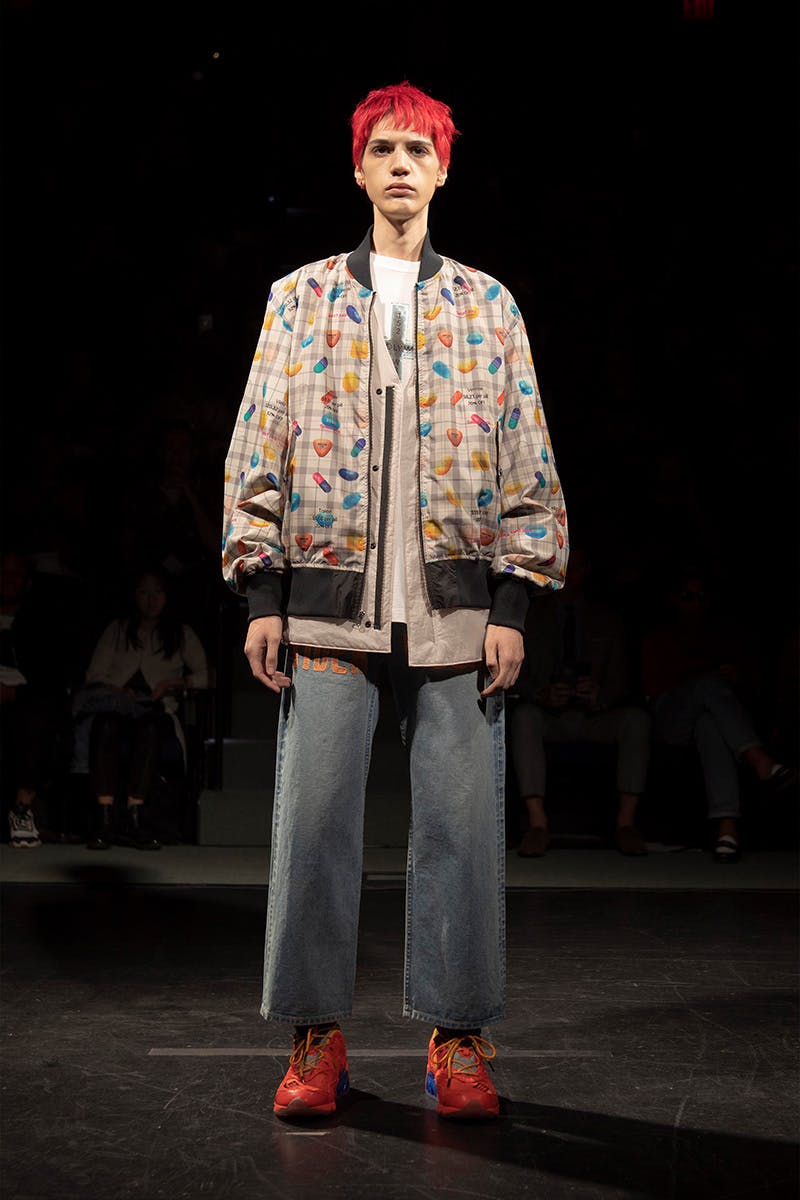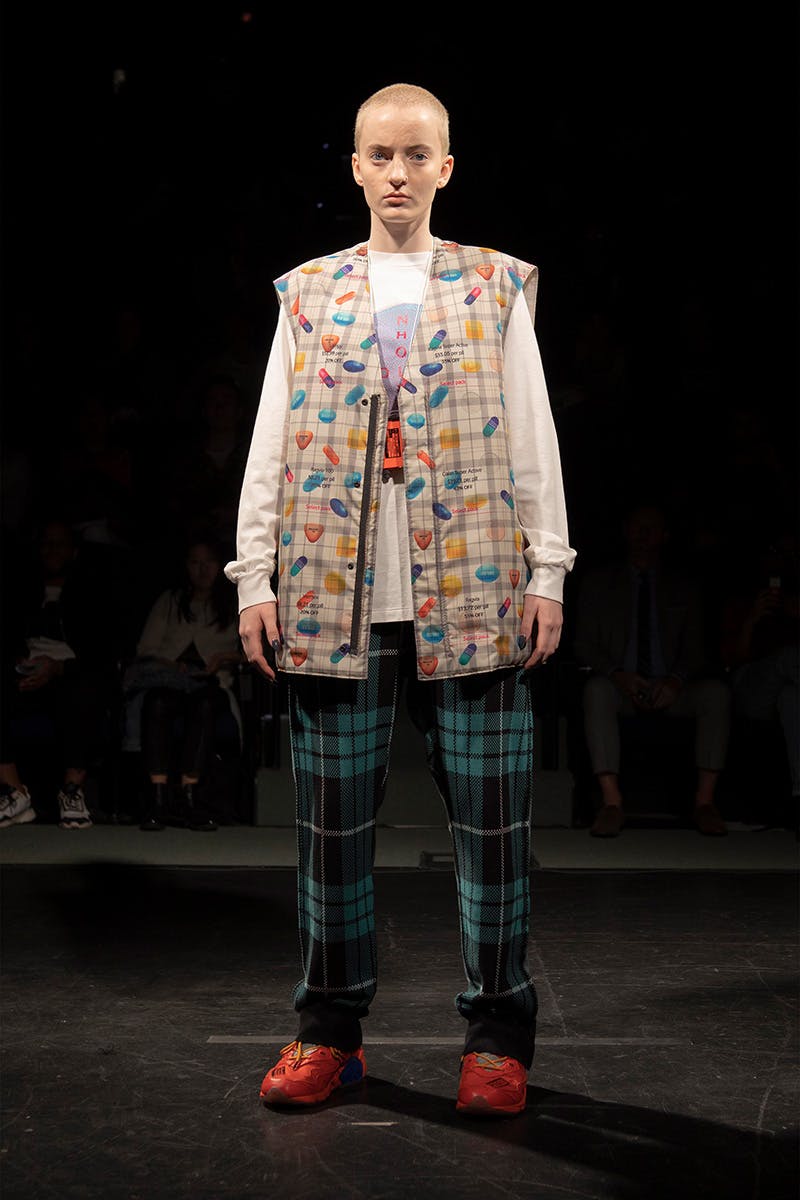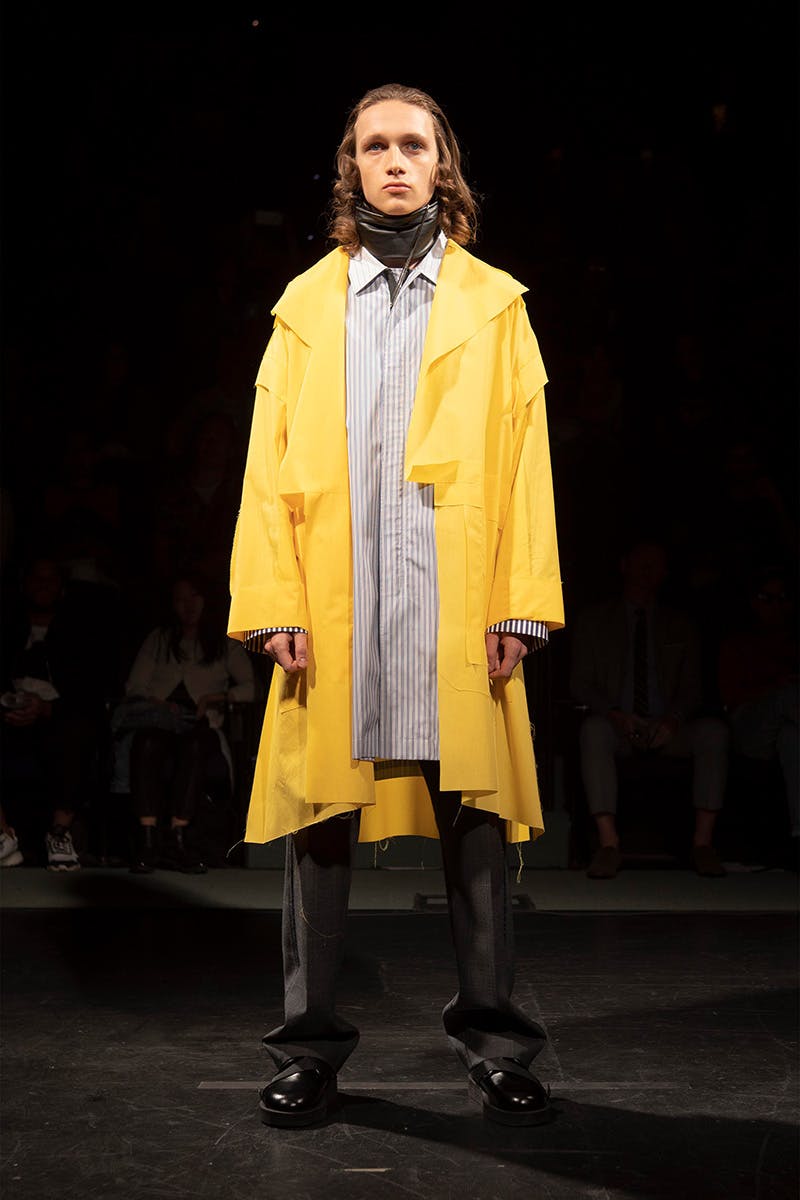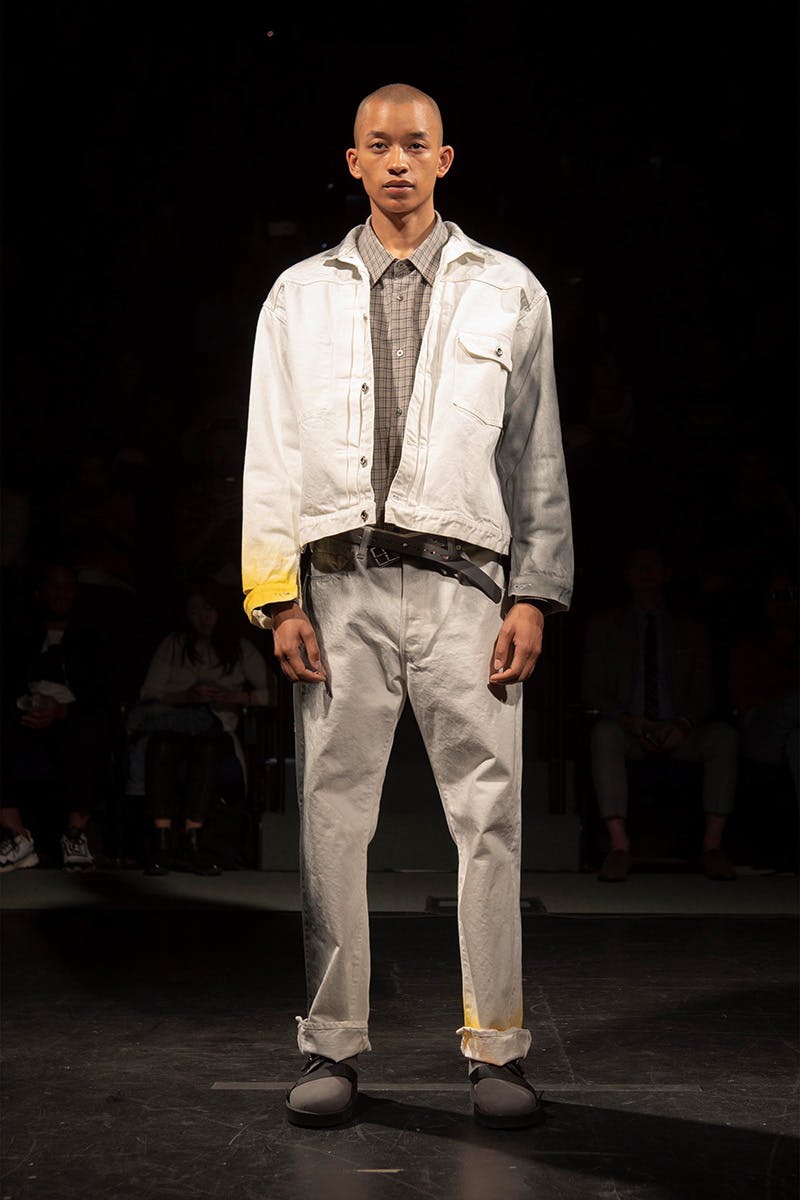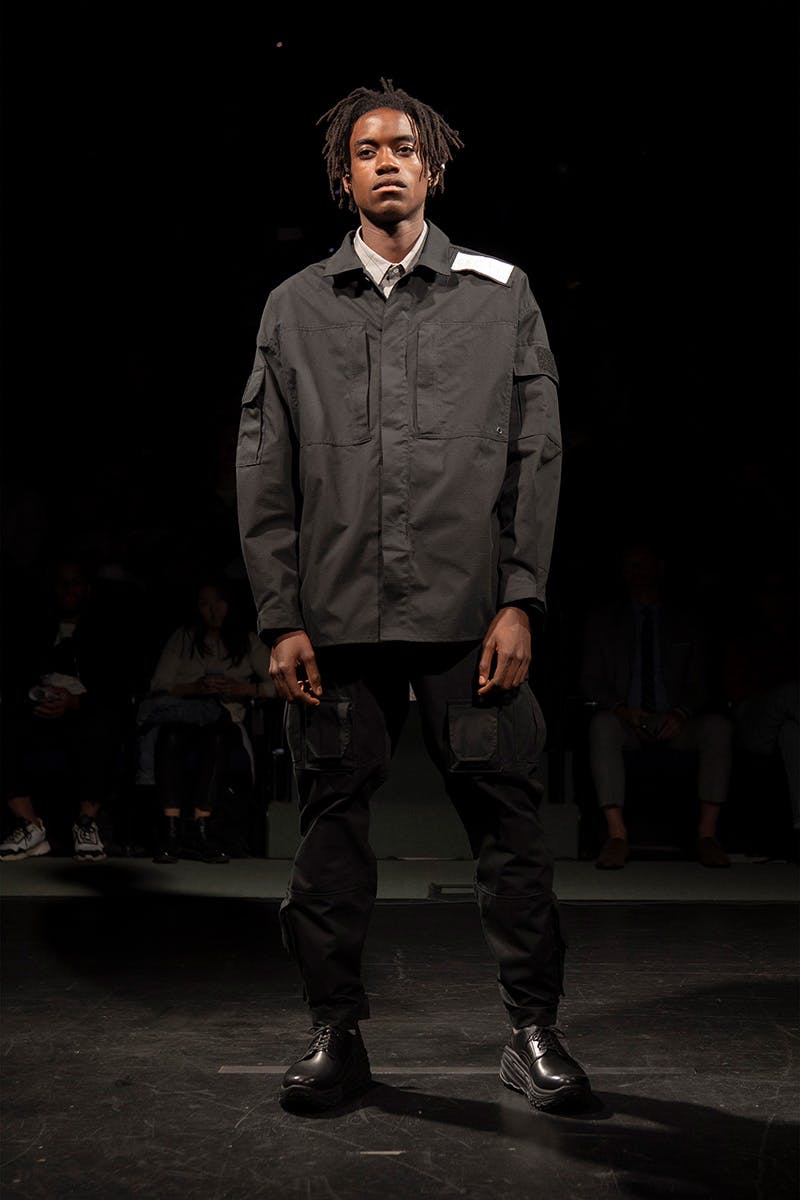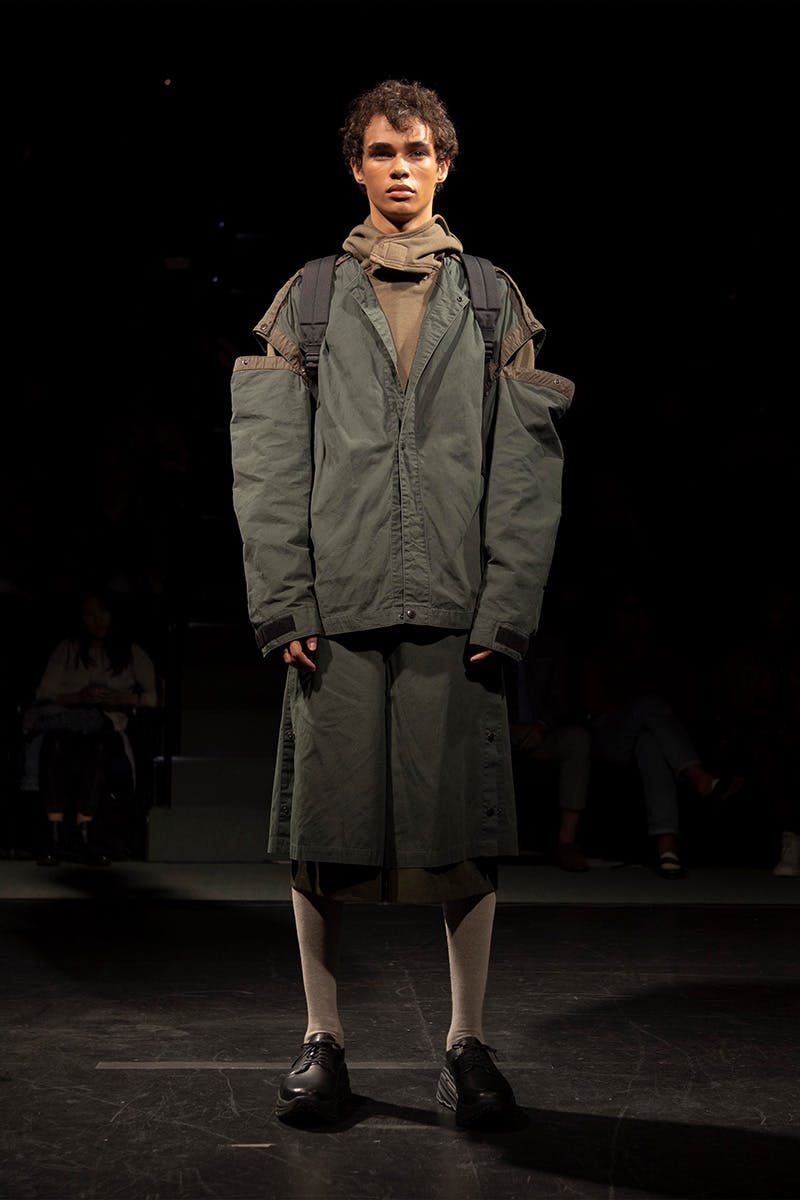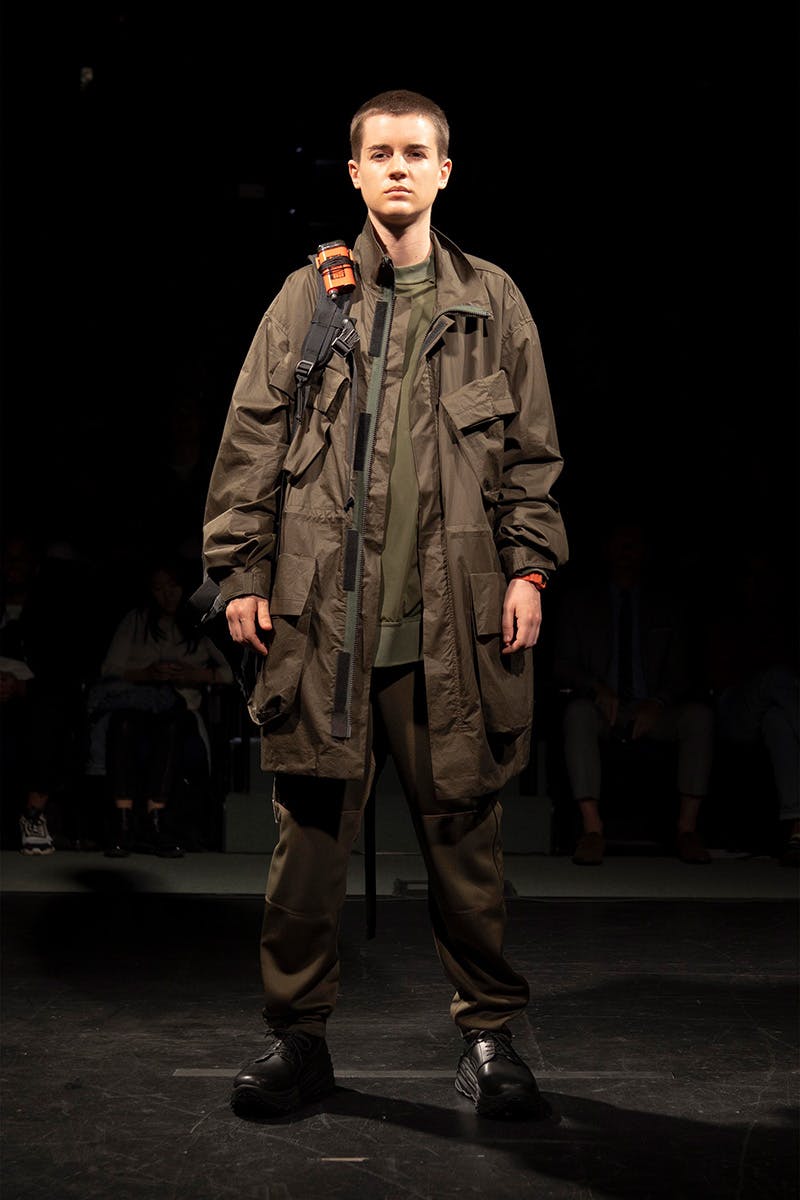 Brand: N.Hoolywood
Season: Spring 2020
Key Pieces: Plaid reigned supreme at N.Hoolywood's Spring 2020 show. Punk-inspired tartan was seen splashed across trenches, kilts and blazers, which very much spoke to Daisuke Obana's London influences.
Editor's Notes: Models walked the runway to Beethoven at the BMCC Tribeca Performing Arts Center, illuminated by four central spotlights in a darkened theatre. The dramatics impressed how the Japanese label had so effectively renewed some of the more staid looks in British fashion -- the Punk influence, here, was key.
Obana recently visited Savile Row, World's End, Portobello Road, and a number of London's fashion hotspots during a recent "tourist trip," and used this input to inform the collection shown above. Despite drawing very obvious ties to British fashion, the designer did well to avoid clichés. For Spring 2020, N.Hoolywood layered subtle pieces such as pinstriped trousers, blazers, and checked shirts, with vibrant yellow ponchos, luxurious teal, velour jumpsuits, embroidered vests and bright pink sweaters.
Notable workwear influences appeared throughout, highlighted by charcoal jackets and oversized track pants, with these more contemporary garments layered effectively with louder, waist-strung shirts. The selection and layering of plaid is the strongest indictment of Obana's capacity to revisit a well-trod aesthetic and make it fully his own.