This piece appears as part of our initiative on Identity & Representation, a six-month-long project highlighting different facets of identity and how they shape the practices, conventions, and conversations happening in the Highsnobiety world. Head here for the full series.
It's hard to imagine now, but just five short years ago, people were shocked to discover that Netflix was moving into the movie production business. No longer content to merely sit back and "chill" with original TV offerings such as House of Cards, Netflix signed deals to develop a sequel to Crouching Tiger, Hidden Dragon as well as an entire barrage of Adam Sandler movies.
First up, though, was Beasts of No Nation, a Cary Fukunaga film released at the tail end of 2015 that explored civil war in an unspecified African country through the eyes of a child soldier. By kicking things off with an international story like this, Netflix made it clear from day one that it was committed to prioritizing more diverse stories and talent, and this has remained its mission statement ever since.
Fast forward to 2019 and Netflix programming is more racially inclusive than ever. Alongside TV shows such as Narcos and Orange Is the New Black, films Roma, Mudbound, and Strong Island have all enjoyed attention at the Oscars while representing the kinds of demographics still rarely acknowledged by Hollywood.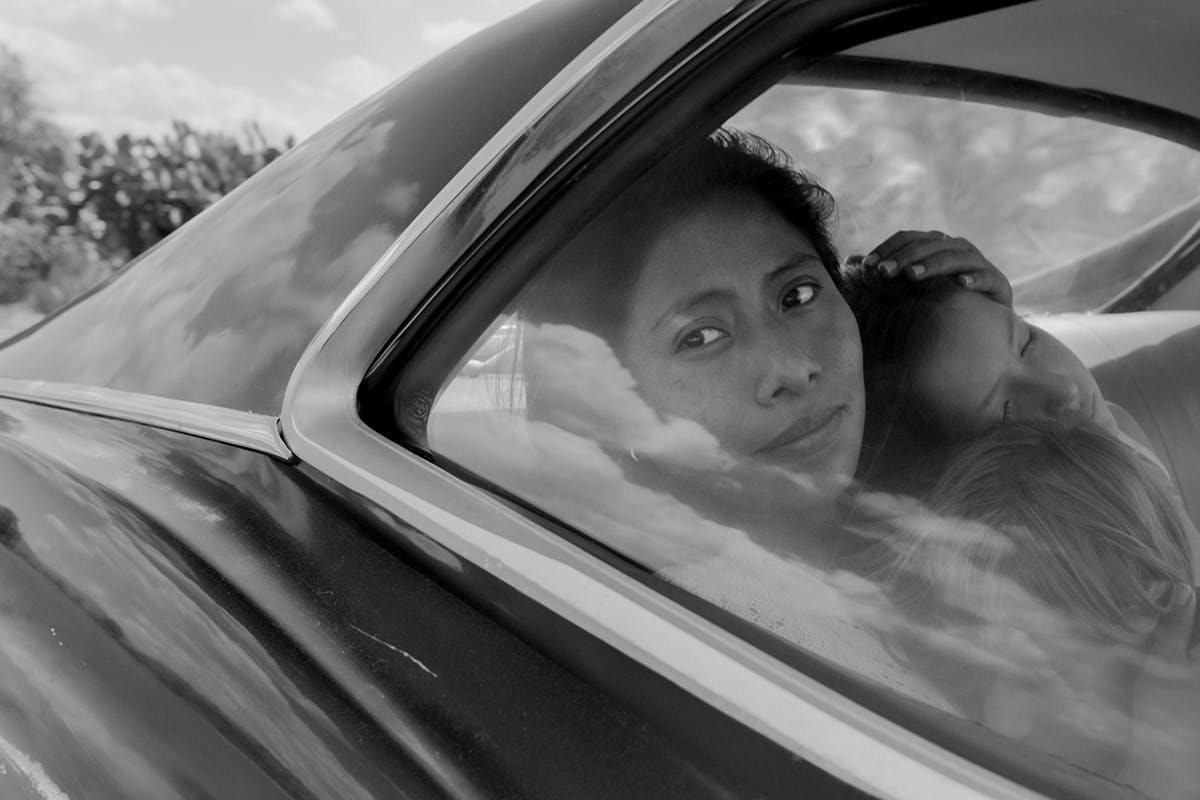 It feels like not a week goes by without a new streaming romcom that subverts the genre's proclivity for whiteness. But how did this approach become the norm for Netflix so quickly? And just how deep is its focus on diversity? How long will it last?
Months before Beasts of No Nation hit in 2015, Netflix VP of original content Cindy Holland argued that creative freedom is what sets streaming apart from traditional distribution models. Speaking to Wired, Holland explained how studios like Netflix can "take risks on projects both large and small" simply by identifying "an audience size that meets the economics of the project." And by doing so, Netflix can even shape "what the future looks like."
At the time, that sounded bold, but as the decade comes to a close, it's hard to deny the truth in what Holland said. Numerous creators have since come forward to sing Netflix's praises, and in each case, the common denominator is the sense of creative freedom that often eluded a show or filmmaker while working with more traditional networks or studios.
Speaking to HuffPost, What Happened, Miss Simone? producer Jayson Jackson lauded the company's willingness to champion artistry above all else, and Narcos co-creator Chris Brancato felt like his "head was about to explode" when he realized how open Netflix was to incorporating more Spanish on his show.
Plaudits like this led to Grey's Anatomy creator Shonda Rhimes leaving her lucrative home at Disney/ABC last year, relocating her Shondaland production house to Netflix. Shondaland currently has eight Netflix shows in development telling a variety of stories, from The Warmth of Other Suns, about the migration of African-Americans from the Jim Crow South, to a series based on Ellen Pao's Silicon Valley memoir Reset: My Fight for Inclusion and Lasting Change, and Pico & Sepulveda, which will be set in the then-Mexican state of California in the 1840s.
While it's commendable that Netflix tells stories about non-white people, what's most important is how it strives to do so with authenticity. Rather than just include a few non-white characters to hit the diversity quota, Netflix actively explores the lives of marginalized groups by giving a voice to creators too often shunned by Hollywood.
Dear White People creator Justin Simien discussed this in 2017 at a Netflix press event, pointing out that his series "allows people of color to see themselves and to see, you know, their humanity… It's not just: 'Hey white people, these are things you need to know.'"
Earlier this year, the streaming giant made a highly publicized bid to attract more diverse storytellers like Simien and Rhimes through its "Make Room" ad. Fronted by Orange Is the New Black's Uzo Aduba, the promo promised that Netflix will offer "More room, more stories, more voices" in future programming and that women of color are key to this.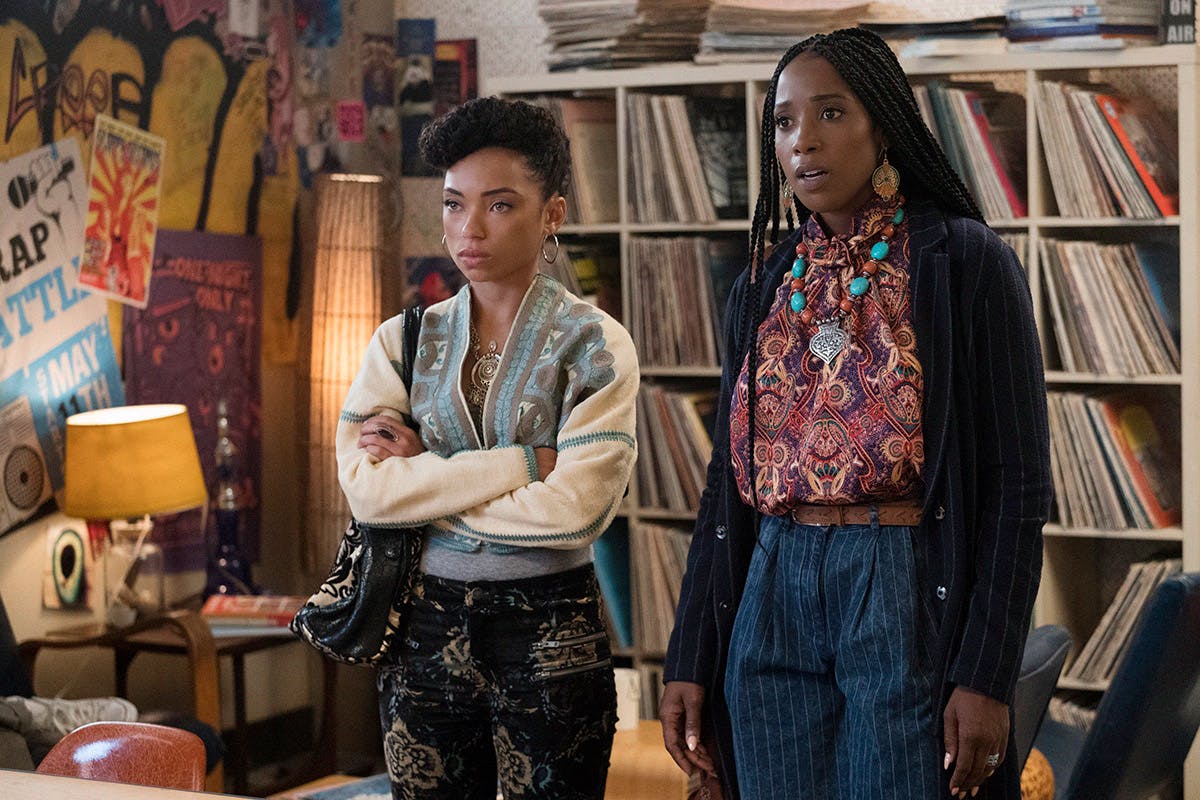 Such moves are genuinely admirable, and it's alarming that Hollywood didn't take note sooner. However, it's also vital to acknowledge that this call to action doesn't tell the whole story.
After all, it wasn't long ago that Mo'Nique was asking fans to boycott Netflix after discovering that she was being offered significantly less than her peers for a comedy special. The Oscar-winner accused Netflix of "gender bias and color bias" on social media, a stance backed by fellow black comedian Wanda Sykes, who said she too had felt "low-balled" by the streaming giant in negotiations.
Such practices clash with Netflix's "Inclusion & Diversity" pledge, a mandate that is diminished even more as soon as you look at the company's upper management and corporate leadership.
In March last year, USA Today reported that the Netflix board is majority white male with a few white women. In total, four percent of Netflix staff and leadership were reported to be African American, with six percent of staff and five percent of leaders being Latinx. These numbers came in a story about Netflix CEO Reed Hastings rejecting Frances McDormand's proposal for "inclusion riders" that would contractually oblige that sets are more diverse both in front of the camera and behind it.
What is diverse, though, is the company's expansion into more international production arenas. In 2018, more than 30 non-English language series were launched internationally on Netflix, catering to an increasingly global audience. In 2020, the goal is to hit 100. It's exciting to gain insights into other countries and cultures in this way, with subscribers benefiting through an impressive influx of non-English language shows such as Dark (Germany), Jinn (Jordan), Elite (Spain), and 1983 (Poland).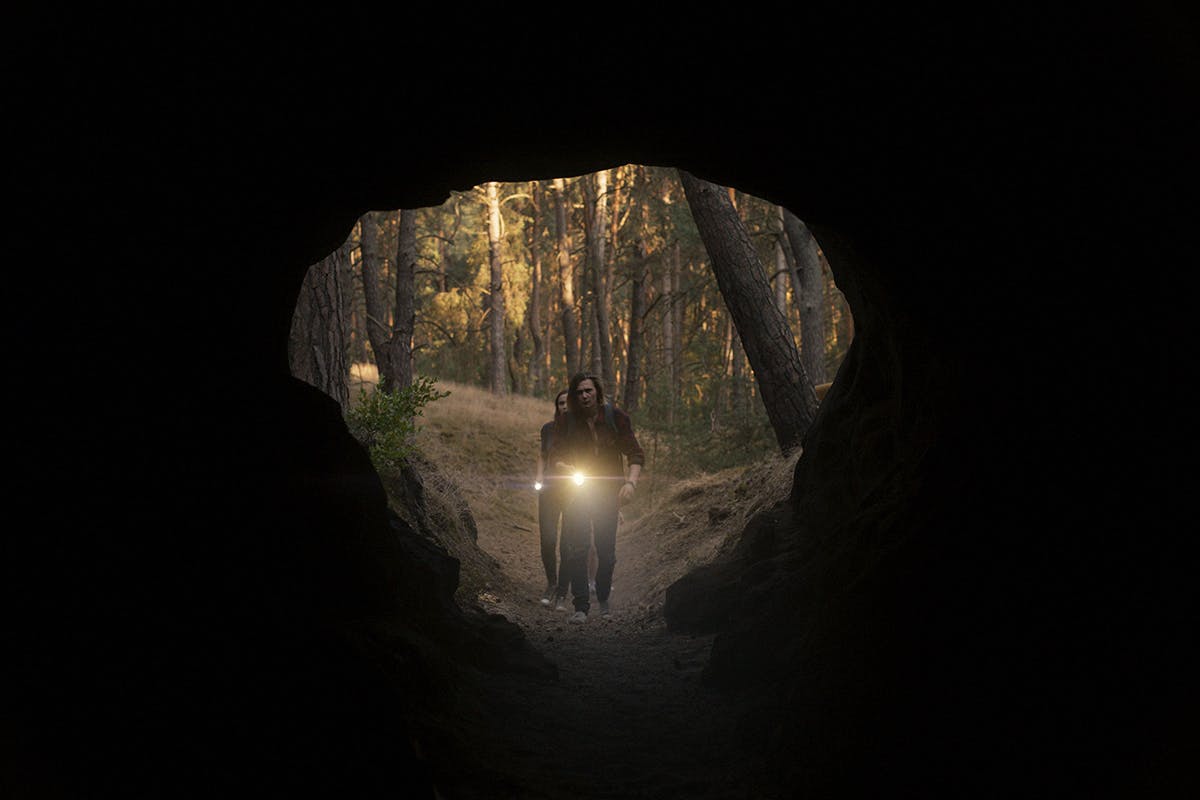 The streaming giant has recently announced plans to raise its international profile even further with more African and Asian content. Regarding the latter, Netflix chief content officer Ted Sarandos celebrated this expansion when he said in November 2018, "The beauty of Netflix is that we can take never-seen-before stories from South Korea, Thailand, Japan, India, Taiwan, or elsewhere, and easily connect them to people all over Asia and the world."
Sarandos also pointed out that in 2018 more than half of Netflix's Asian content was viewed outside the region, making the plan to create more Asian Netflix Originals an effective business strategy. In her interview with Wired, Holland mentioned that Netflix identifies subscribers "based on taste preferences," and given that multicultural consumers are the fastest-growing segment of the US population, it's only natural that Netflix would strive to meet their specific tastes.
After years of unimpeded growth, domestic subscriber numbers aren't increasing as they once were. It's only natural, then, that the streaming giant would want to cater more and more to international audiences. What remains unclear is whether the rapid expansion into international film and TV production is motivated more by business pressures than any utopian vision of the world's diversity being expressed to the fullest.
Those quick to celebrate the current boom in onscreen diversity might be disheartened to hear that the quick influx of racially inclusive shows is nothing new. Speaking to Flavorwire, Professor Robin R. Means Coleman argued that minority-focused narratives actually follow a cyclical pattern that re-emerges every 20 years or so.
Back in the '90s, shows like Moesha and In the House represented a new surge in black television, but according to Coleman, networks didn't commit to diversity out of a desire to represent everyone in the US. Instead, the networks were fighting a slump by temporarily creating cheap shows that came with a built-in audience. Then, as Coleman puts it, "once [networks] get back on sure grounds, they abandon that kind of programming."
There's a long history of production companies and broadcasters using minority narratives in this way before eventually discarding them when they're no longer needed. While consumers are more aware of these issues in 2019, it's important to remember that Netflix is first and foremost a business, one that will ultimately live and die by its growth and financial results.
Take One Day at a Time, for example. Netflix is well within its rights to cancel any show it chooses, but when it pulled the plug on the critically acclaimed Latinx sitcom, it didn't seem to fit with the company's commitment to celebrating diversity in its stories.
What was worse was how Netflix ham-handedly broke the news via Twitter, using its social media account to explain that Latinx viewers shouldn't "take this as an indication your story is not important." No matter how much Netflix ingratiates itself via jokes and memes on Twitter, its words in this case felt a little disingenuous and even condescending. Pop TV subsequently picked up the baton, having just announced the return of One Day at a Time for a fourth season.
Despite the issues outlined above, audiences shouldn't be too concerned about the future of diversity on Netflix. Whether the company's commitment to inclusive content is heartfelt or not, diverse programming isn't leaving the streaming service anytime soon for one simple reason: it has become synonymous with the Netflix brand.
When Netflix started creating its own content, it wasn't held back by decades of tradition like Hollywood. Instead, it saw a gap in the market and dived straight in, defining itself as a bastion of diversity by spotlighting groups that other production companies wouldn't. The nature of its distribution model made it easier to take such risks, and it's paid off, with Netflix ahead of other companies yet to master cross-cultural appeal.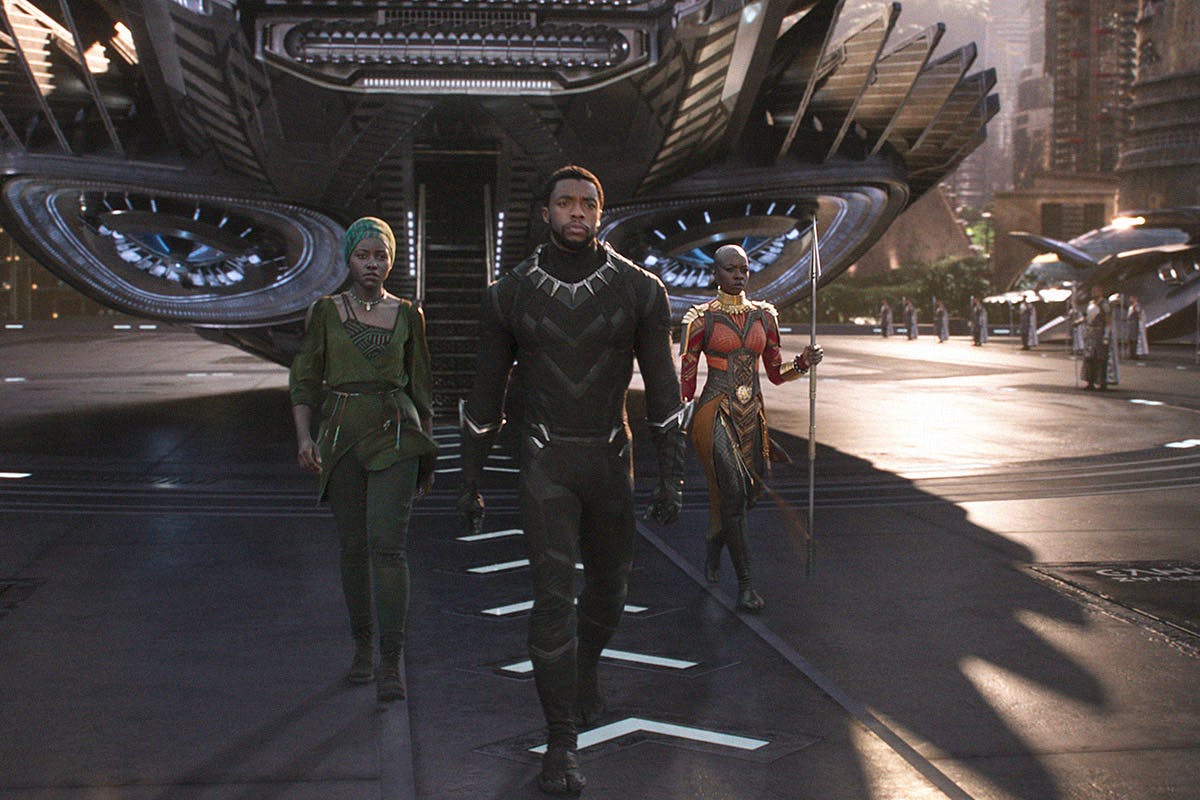 Calculated or not, the impact of the diversity seen on Netflix has been hugely important. Hollywood executives have surely taken note of the Netflix commissioning model's success, following suit by backing movies such as Black Panther and Crazy Rich Asians, both of which were runaway hits. Netflix might not be solely responsible for this cultural shift, but it has undoubtedly played a huge role in it — and that might be what ensures its survival in the years to come.
Since 2011, the company has spent twice as much as it has been bringing in, burning through $13 billion in that period. In a recent letter to shareholders concerned about the future and the problems new streaming competitors will bring, Netflix reassured investors that the likes of Disney+ won't affect its growth due to "the differing nature of our content offerings."
Five years ago, Netflix promoted racially diverse content to set itself apart from its rivals. In five years time, such inclusivity might be the reason it's still going.
Netflix did not respond to requests for comment on this story.