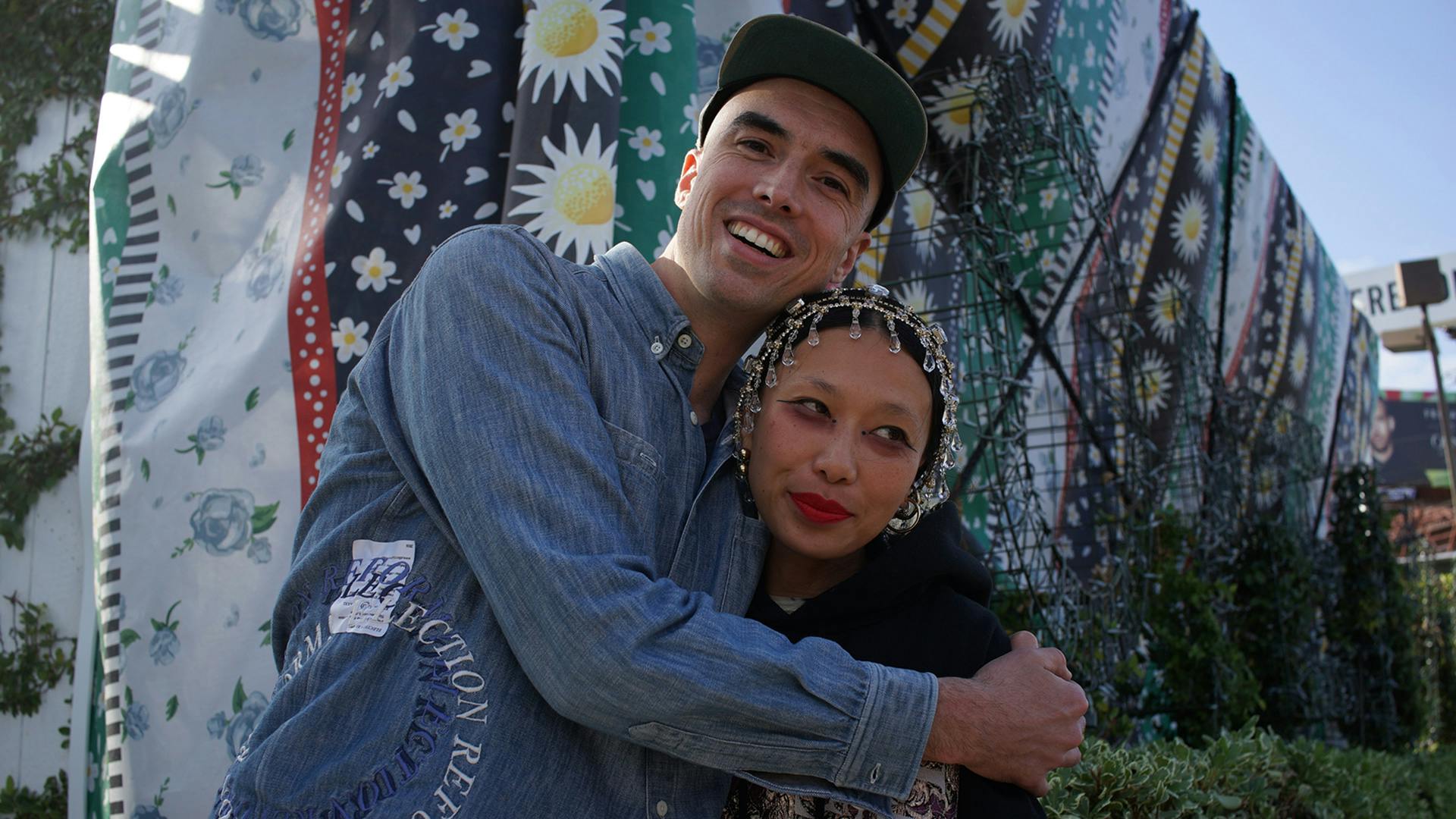 Doing things yourself is never easy. From finding the right outlet, to defining your own aesthetic, carving a strange new path is always a risk. But with that risk comes the reward of creating art on your own terms, with unparalleled freedom to be as expressive as possible without being confined to the status quo.
In the same vein, crossover appeal comes from clearly showcasing a single idea that freely and confidently transcends boundaries. A trailblazer in its own right, the New Balance 990 has carved out its own niche within the sneaker world, fusing forward-facing aesthetics with a timeless charm that's earned fans from all walks of life. Using the 990 as inspiration, we're spotlighting the individuals who find success while breaking from the mold and doing things on their own terms. Sometimes, "doing it yourself" is the best way to keep your message intact—from ideation to actualization.
Like the 990, multi-medium artist Brendan Fowler has managed to cross over his DIY methods into a myriad of projects that fuse multiple artistic mediums, while boasting an unrivaled cohesion all of his own. "Brendan does—everything," explains Matthew Thompson, Director of Collection Development and Exhibition Support at LACMA (Los Angeles County Museum of Art). "He works in music, in performance; he works in visual art. He's working in fashion. He's able to cross those contexts."
Cutting his teeth in both the DIY art and music scenes–creating music under the name BARR–and currently expanding into fashion design under his equally collaborative and multi-layered Some Ware label, Fowler's involvement in multiple artistic disciplines has earned him many fans, including Frank Ocean and A$AP Rocky.
But if your work isn't genuine, celebrity cosigns and working across so many different platforms can come across as a gimmick. Also how can you know enough time has been devoted to each? Fortunately for Fowler, his DIY creative upbringing and sincere interest in making inclusive art has helped build his reputation as a one-of-a-kind talent among modern creatives. "I think Brendan's style is totally unique," says Thompson. "One of the things that I love is how he's able to mix high and low; funny and serious."
As such, Fowler identifies the best medium to convey his message, and then creates his work accordingly. "The way people engage with a garment is different than the way people engage with an artwork on the wall." explains Fowler. That's likely why each release from Some Ware—whether it's a T-shirt or a record—is assigned a catalog number, ensuring that one drop doesn't overshadow another, and turning each piece into part of a whole.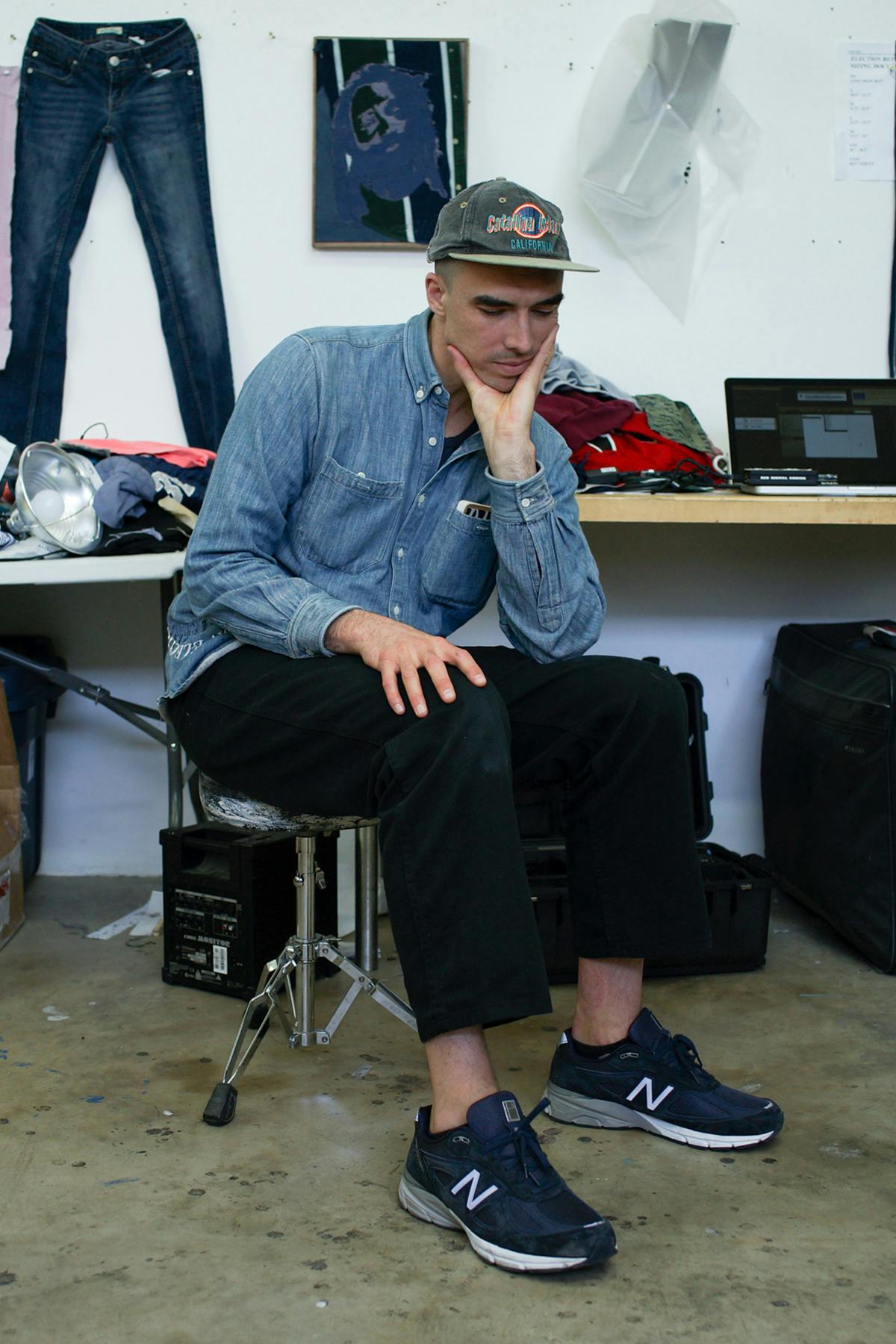 "I think for me, I've realized more and more that—the object, or the picture—the point of making it is to deal with the idea," explains Fowler. Instead of being bogged down with trying to fit a particular message into a medium that doesn't accommodate it, Fowler instead taps his varied talents to find the best outlet for his creativity. Simply put, this means that Fowler's sincerity is conveyed in the best possible way, whether on a gallery wall, or with a rack of clothing. The medium doesn't matter, but rather, each work represents another small segment of the ideas and challenges Fowler is attempting to confront with his art.
Sometimes, DIY doesn't simply mean you're "doing it yourself." Instead, it's solidifying your message and using the materials you have to best convey an emotion, idea, or concept. It doesn't matter if you're a gallerist, a painter or a designer, by keeping your core values firmly at the fore of your creative process the final result will always be honest, whether it's an artwork, a T-shirt or a sneaker.
A favorite of those on the frontline of the creative process, the New Balance 990 has blended innovation and inspiration to create a sneaker that's thrived for 35 years (and counting). Recognizing those who are paving the way in design, art and music, we're teaming with New Balance to showcase the creatives who are the setting standard for their respective fields. Read up on Sang Bleu's Maxime Büchi here, delve into the history of the 990, and keep it locked as we introduce our final creative in the near future.