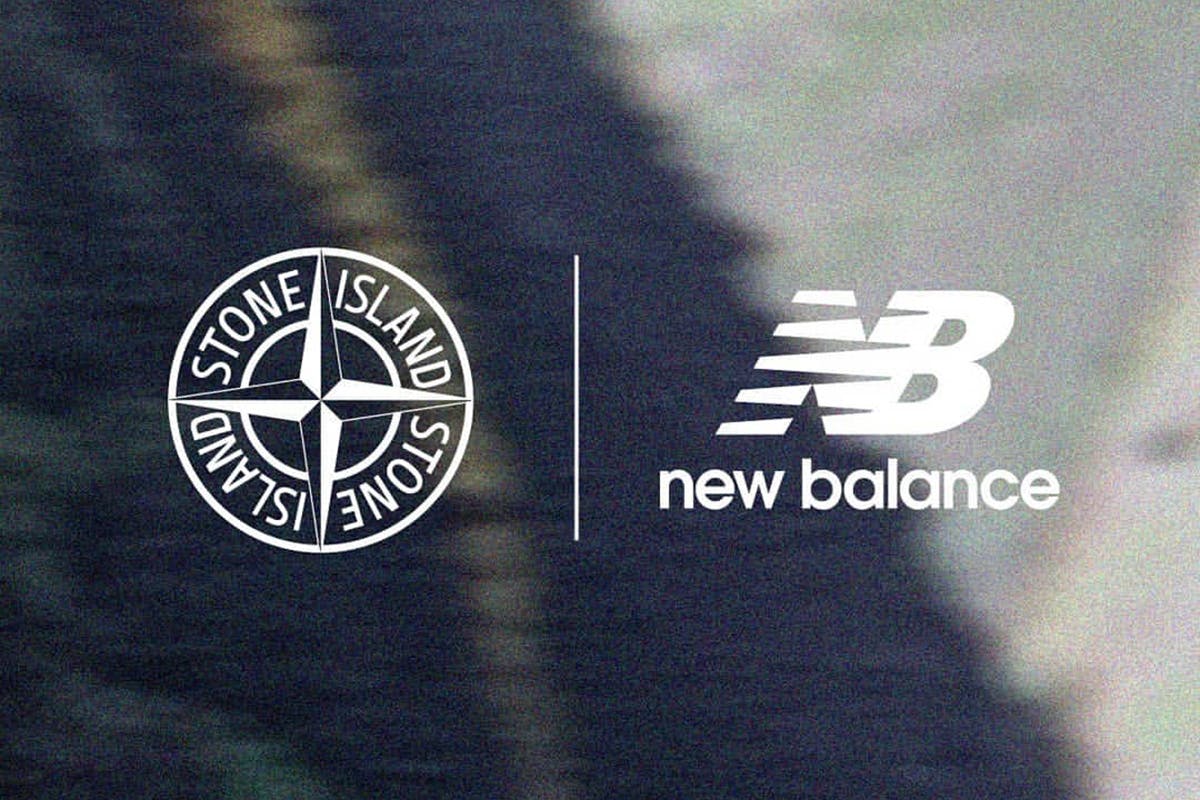 Update: Following months of anticipation, Stone Island has finally shared more information surrounding its upcoming collaboration with New Balance.
Taking to Instagram, the label shared that the upcoming project is developed by the creative team of Stone Island and Tokyo Design Studio, which is New Balance's product innovation hub based in Boston and Tokyo.
Stone Island explains that the long-term partnership will feature "A new aesthetic vision applied to innovative technology," and will utilize the technology behind both brands to create products offering both performance as well as comfort. "Known as cultural drivers, both brands share similar values of research and functionality in their respective areas of expertise, and take an analytical approach to innovative data-driven design."
There's yet no release date tied to the partnership, but information on the Stone Island website confirms that the collaboration will only be available to purchase through an account, which can be created online prior to the release. More information will follow, and until then, we're keeping our eyes peeled as the collaboration is rumored to feature footwear across New Balance's Heritage, Performance, and TDS studios.
Original Text: Stone Island has announced a new multi-year collaboration with New Balance. In an Instagram post, Stone Island explained how the brand's mutual "analytical approach to innovative data-driven design" will unite to transcend current trends via a footwear partnership that will take arrive in various waves over the next few years.
"Our collaboration with Stone Island is not only rooted in performance innovation but elevating our mutual values of premium craftsmanship and superior product quality," says Chris Davis, Chief Marketing Officer at New Balance. "Both New Balance and Stone Island are independently minded brands with strong aptitudes for calculated risk-taking. We both pride ourselves on having our fingers on the pulse of culture, elevating our rich heritage, and creating authentic brand experiences for our global consumers. We look forward to pushing the boundaries and experimenting with design."
"There are only a limited number of brands that can be referred as iconic," said Carlo Rivetti, President and Creative Director at Stone Island. "They are so because of the consistency throughout their history, their strong vision and endless passion put into product making, always with the aim of serving the end users. With no concession to complacency. Stone Island and New Balance have shown that they are of this breed. To exchange concepts and ideas by opening doors to each other's R&D teams, with the aim to create great sound product, is exciting and the greatest message we can jointly convey to our audiences."
This will actually be the second time New Balance and Stone Island have paired up, following a collaboration in 2013 for the Italy-only SI-577 sneaker, which can be still be picked up on Grailed for about $400.
The announcement is the first major news from Stone Island following a recent acquisition by Moncler, so perhaps more unexpected collaborations can be expected in the future. Until then, stay tuned for Stone Island x New Balance expected later this year.