To say that a brand is synonymous with a certain product or style is an oft-used cliche (and normally an exaggeration), but with New Era it couldn't be more true. When it comes to caps, there is nobody close to being more iconic than the American brand.
Founded in 1920 by Ehrhardt Koch, and originally named the E. Koch Cap Company, much of New Era's success can be attributed to its baseball caps. Since it started making MLB on-field baseball caps in 1934, the emblems of teams have become American cultural hallmarks recognized around the globe. And none more so than the New York Yankees.
While partly being due to the team's success on the pitch, much of why the Yankee's banding is so recognizable is thanks to New York hip-hop legends, such as Jay Z who famously rapped "I made the Yankee hat more famous than a Yankee can" on the song Empire State of Mind.
However, its baseball roots are only one element of what makes New Era such an iconic purveyor of headwear. Today's fashion industry is rife with collaborations, from luxury houses creating co-branded goods that would've seemed impossible a century ago to the biggest musicians in the world having a signature pair of Crocs; and New Era is a case study in the art of collaboration.
Below, we've gathered our favorite New Era collabs, with everyone from Tyler, The Creator to Helmut Lang putting their own take on the classic cap.
Supreme
New York's (and the world's) most famous streetwear label coming together with the creator of the Yankee fitted is always going to be a recipe for greatness. There have been too many Supreme and New Era collaborations over the years to go through them all, but they have included everything from Skittles branded beanies to box-logo caps.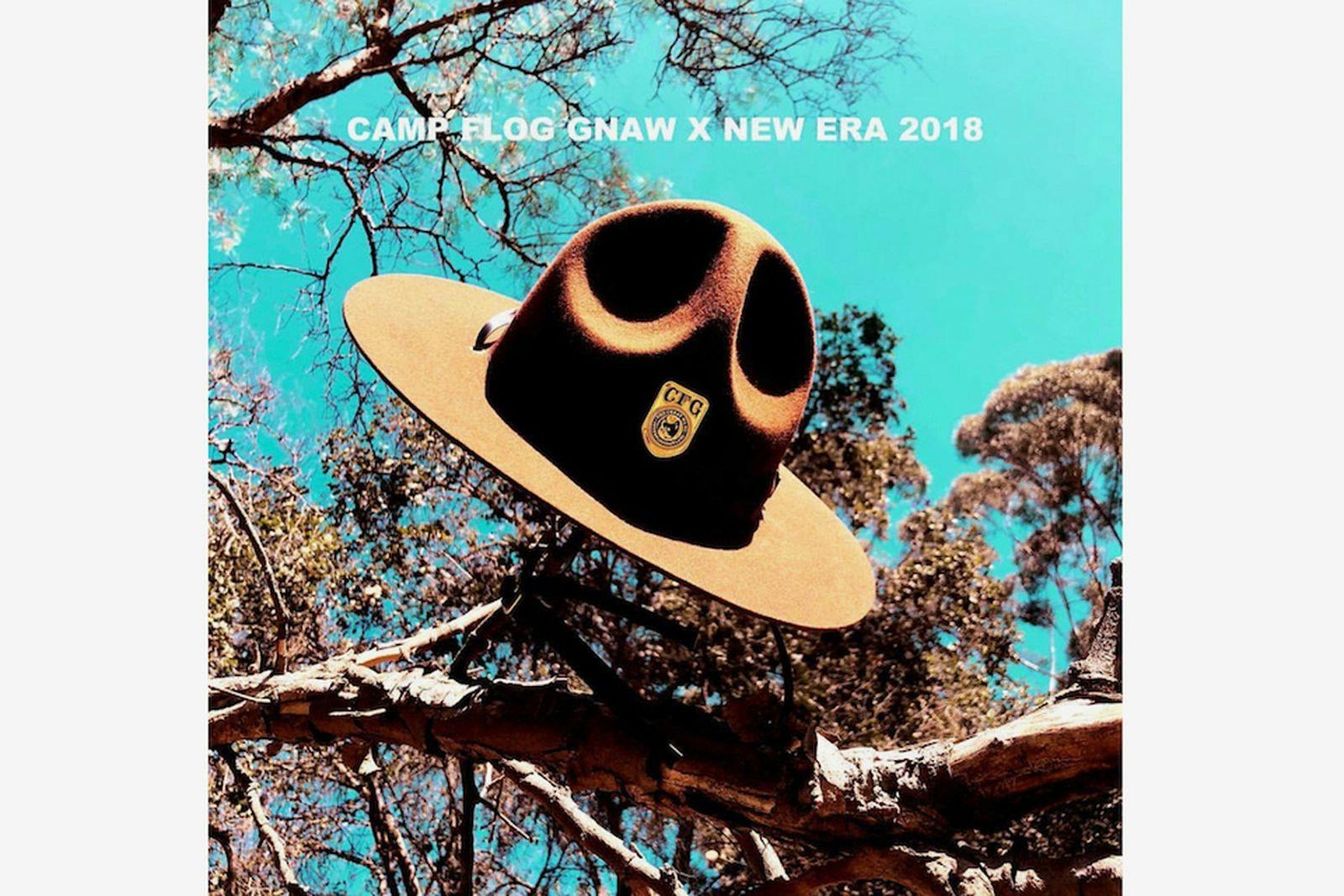 Tyler, The Creator
Part of the merch for his Camp Flog Gnaw festival, Tyler, the Creator took New Era out of its comfort zone and created a custom fedora with the label in 2019. The brown felt ranger fedora stole the show in a collection that also included a range of bucket hats and truckers in Tyler's signature bold colors.
Highsnobiety
Okay, we get it — including our own collab here is a bit cheeky. But we poured our blood, sweat, and tears into this collab, so of course we think it's one of the brand's best.
First debuted in 1954, the 59FIFTY is New Era's signature model. The style has been through little change since it was first worn in major league baseball and our collaboration with New Era stays true to its routes being crafted in 100% wool — the 59FIFTY's original material. Just where your favorite team's logo would normally sit, the Highsnob "H" welcomes you to our squad.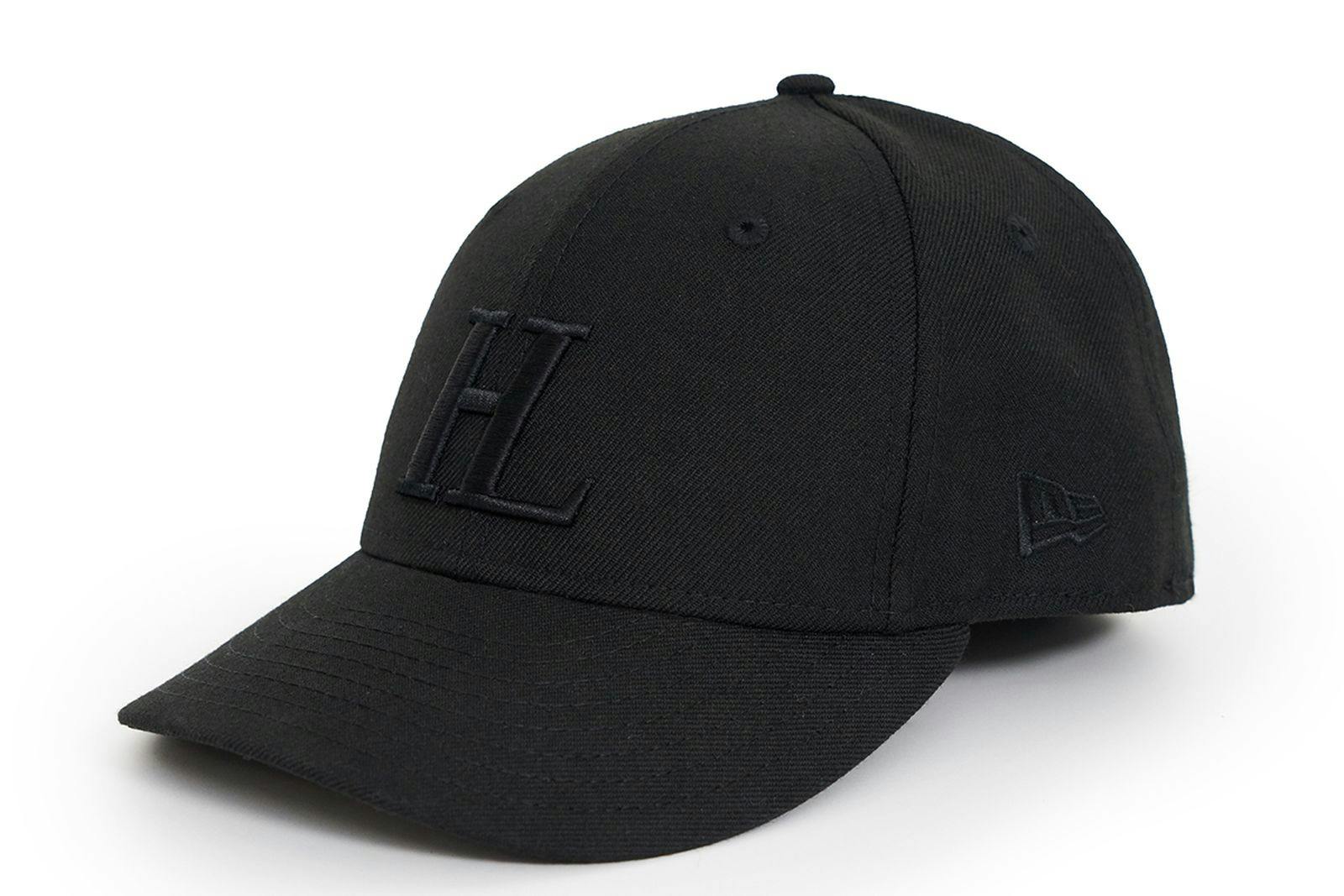 Helmut Lang
Part of New Era's 100th anniversary, which it naturally celebrated with a slew of collaborations, Helmut Lang created a range of caps with an archival monogram on the front. The then creative director Thomas Cawson told Highsnobiety at the time that: "It's about this innate sense of belonging, it's creating an emblem that says that you belong to this group."
Takashi Murakami
Japanese artist Takashi Murakami added his vibrant, signature style of at onto a range of baseball caps and garments at the end of last year. The contemporary artist's sunflower motif and cartoon-ish figures added a splash of colorful pop-art to each piece.
Fear Of God
From the bold and bright to the paired down and classic, Jerry Lorenzo first worked with New Era way back in 2017 and has continued to create new takes on its iconic styles. Last year's Fear of God x New Era collaboration was the most extensive to date, taking inspiration from MLB history. In particular, it pays homage to the Negro Leagues on their 100th anniversary, with the Negro Leagues Museum receiving some of the proceeds from the snapbacks.
BEAMS
Japanese retailer BEAMS has teamed up with New Era a few times. The most notable of which are the times it has incorporated the Yankees iconography, whether that be to create a stripped-back 5-panels or what it called "Crazy Yankees Hats". The latter was the more striking of the two, combining different colored panels and several 3-D Yankees motifs that wrapped around the hat, but both brought a new take on New Era's most famous design.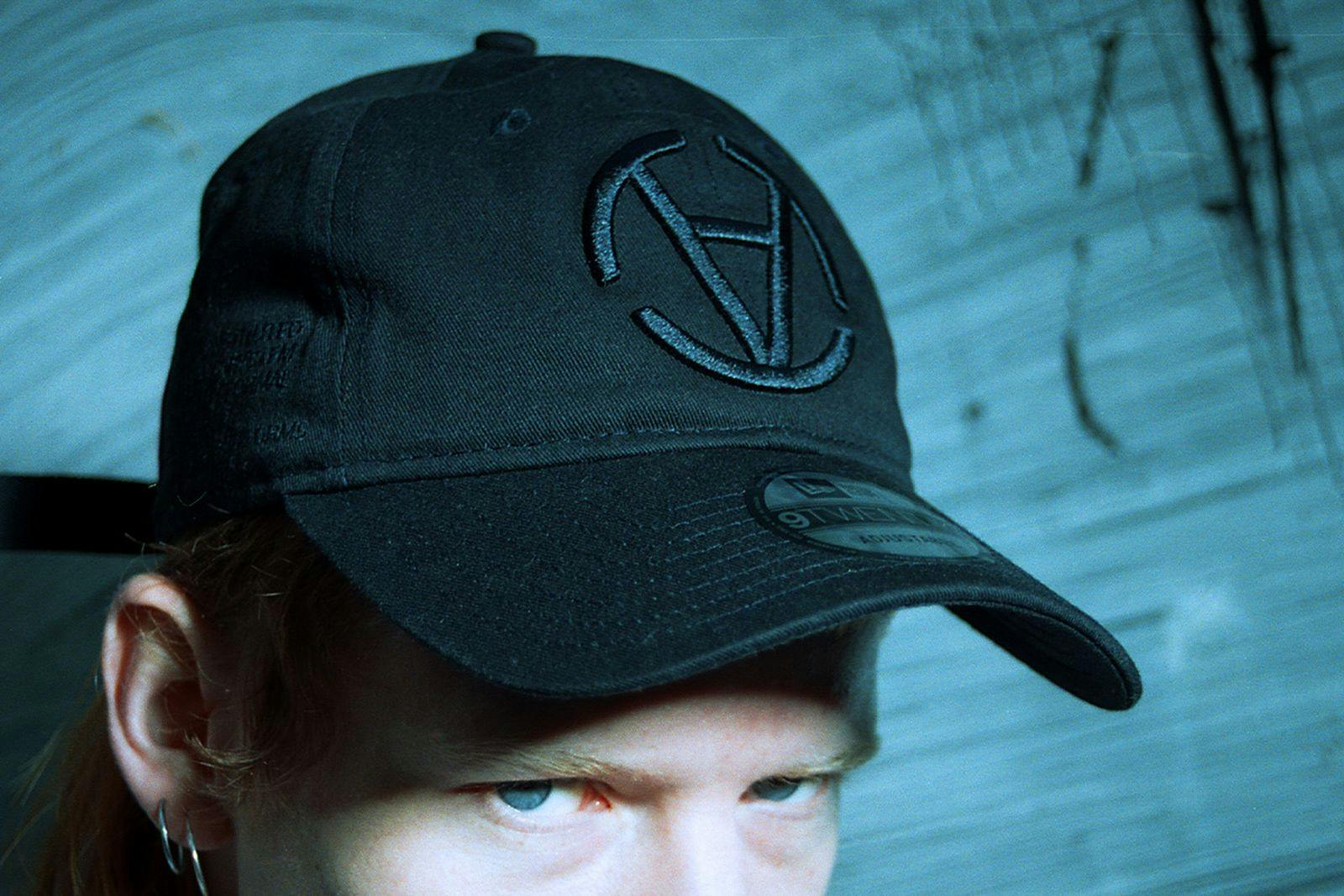 Slam Jam
An ode to uniforms, Slam Jam brought a darkness to the New Era 9Twenty Cap. With the retailer's upside-down "A" logo on the front, the side of the hat features Slam Jam's motto: "A freely constituted cultural eco-system framed by (UN)formal membership and (UN)corporate Uniforms."
Want to keep browsing? Head to the Highsnobiety Shop for more products that we love. Highsnobiety has affiliate marketing partnerships, which means we may receive a commission from your purchase.