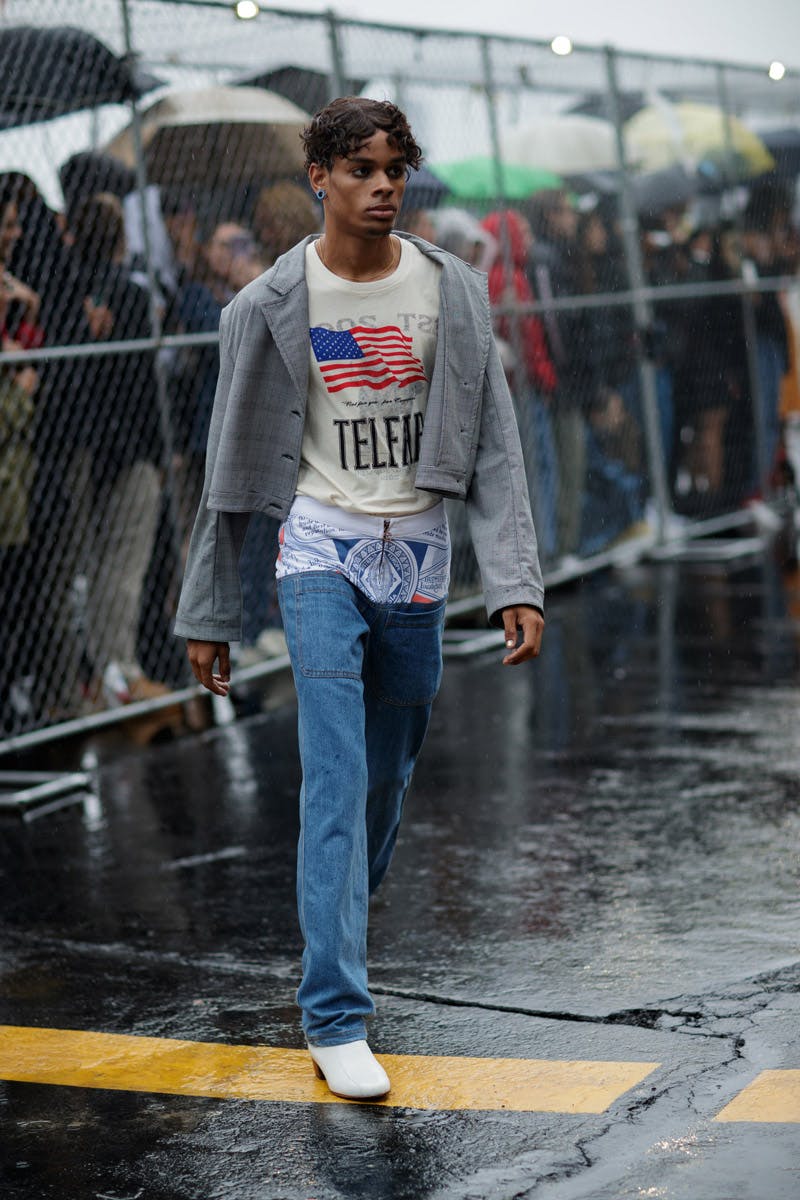 For years, New York's Fashion Week has paled in comparison to its counterparts in Milan and Paris — even Raf Simons showing with Calvin Klein and Tom Ford taking the helm of organizing institution CFDA couldn't alleviate NYFW's struggle to capture the same headline-worthy moments as the European events, Kanye taking Madison Square Garden aside. The winds may be changing thanks to entertainment titan IMG, which aligns with photographers, stylists, and designers, but is perhaps best known outside the industry for repping superstar models like Hari Nef, Kate Moss, and Hailey Bieber.
The new IMG Fashion Alliance unites 11 American designers, including Telfar, LaQuan Smith, Prabal Gurung, Rodarte and Proenza Schouler, who have agreed to show exclusively in New York until at least 2022. The Alliance has also lured Thom Browne back from Paris, though he hasn't made the same multi-year commitment. In exchange for partnering with the Alliance, the designers will enjoy IMG's funding and support for their NYFW presentations.
IMG isn't putting up all of the cash, however. A yearly sponsor will also help shoulder the burden (this year, it's Afterpay). This is a huge help to designers, considering that it can cost upwards of six figures to put on a Fashion Week runway show. The benefits are arguable — is there any measurable return on investment for these elaborate affairs? But the impact of a real-deal showcase is inarguable — the tangibility of these in-person events creates a lasting influence that far outlasts the far-removed digital Fashion Week experience.
There's also a monetary angle. "New York Fashion Week is still the [number one] revenue-generating event in New York," Leslie Russo, IMG's president for fashion events and properties, told The New York Times. "We're very invested in really wanting to bring the community together, and rebuild[ing] a stronger fashion economy."