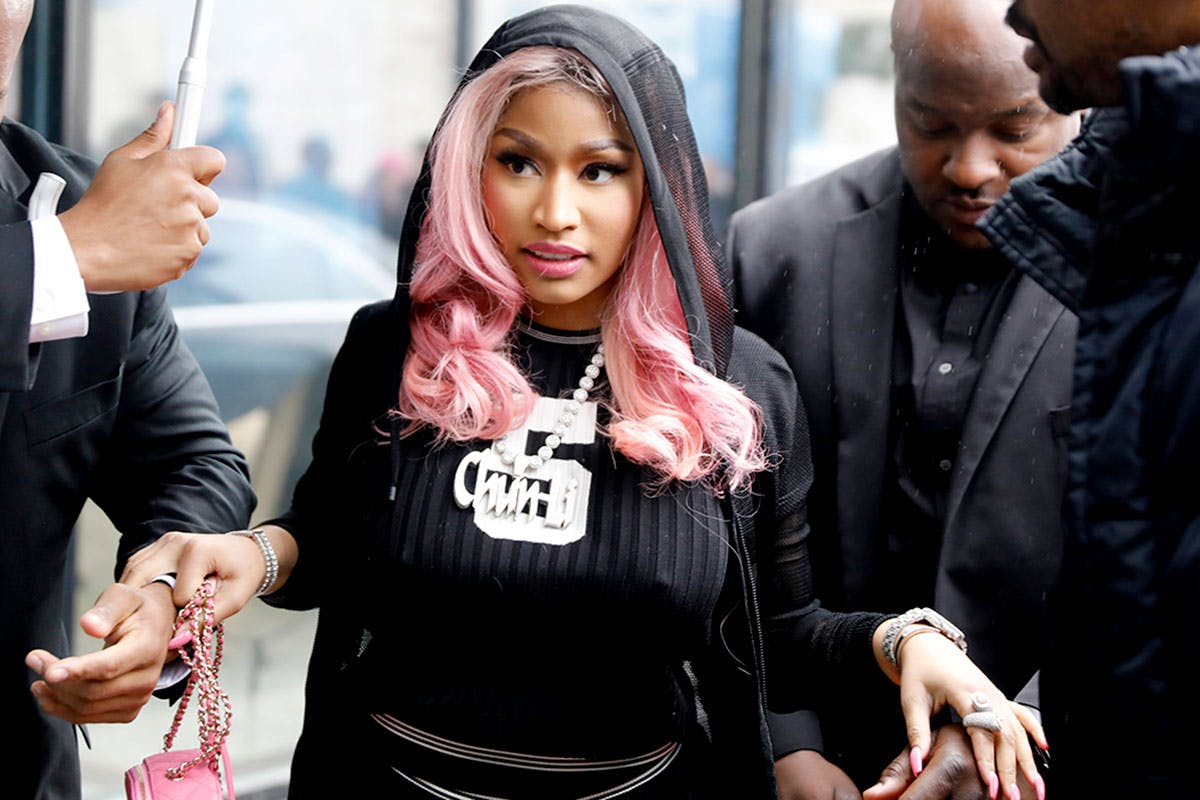 After a month-long hiatus, a newly-wed Nicki Minaj returned with a new episode of her Apple Music Beats 1 show Queen Radio. Minaj devoted the majority of her 16th episode to defend her husband against critics, specifically slamming talk show host Wendy Williams.
The episode was already looking to be an explosive one when Minaj announced it on Twitter on Wednesday writing, "I needz tuh get into sum thangzzzzzzzz."
Minaj, or Mrs. Petty as she is known now, kicked off the show to address comments Wendy Williams made about her husband. On her talk show, Williams mocked Kenneth Petty's criminal past, describing him as a "killer" and a "sex offender." Minaj retaliated calling the TV personality  "demonic" and "vicious" and taking shots at her private life as well.  "I didn't know that in our society, you have to be plagued by your past. I didn't know that people can't turn over a new leaf. I didn't know that your viciousness and evilness was this deep-rooted," Minaj vented.
Nicki concluded her rant by saying, "I know we're human first, we're human before we're celebrities, we're human before we're personas. And I know you must have gone through a lot. But you are demonic, and that's why this stuff unfolded. If I were you, I would go and pray, ask for forgiveness."
You can listen to the full episode of Queen Radio here.