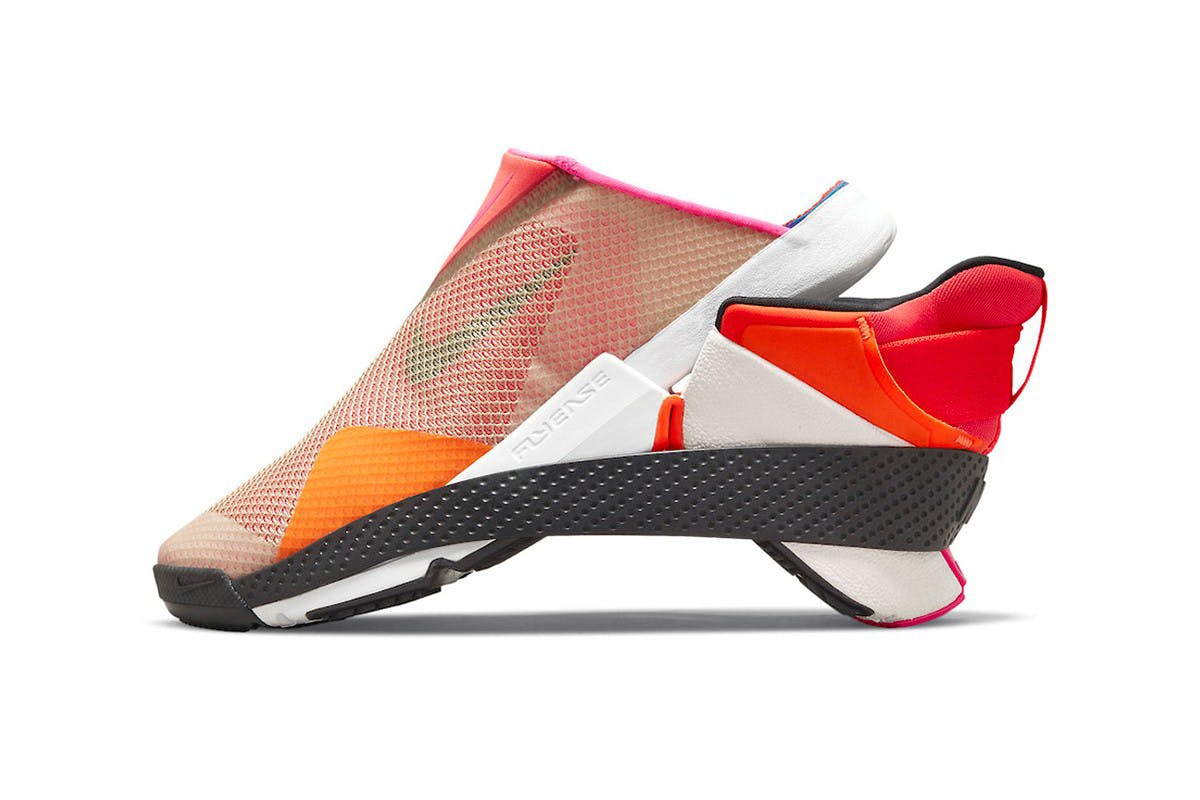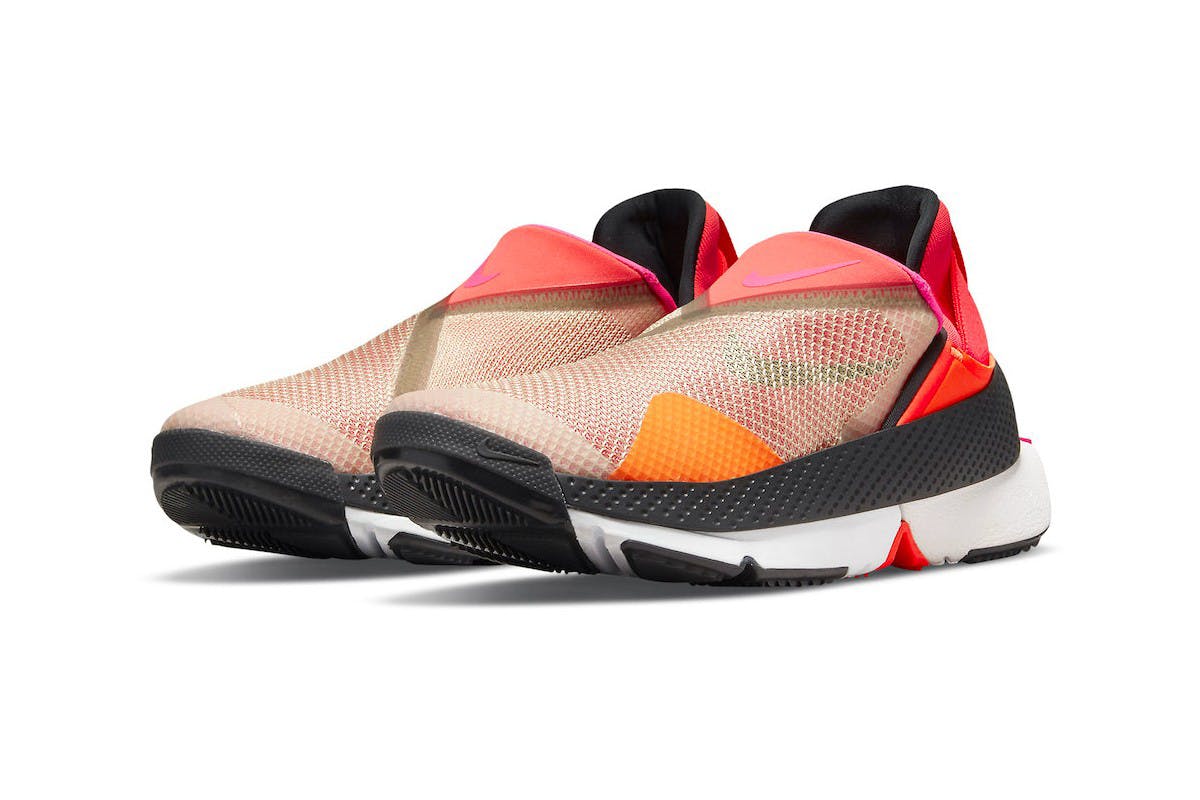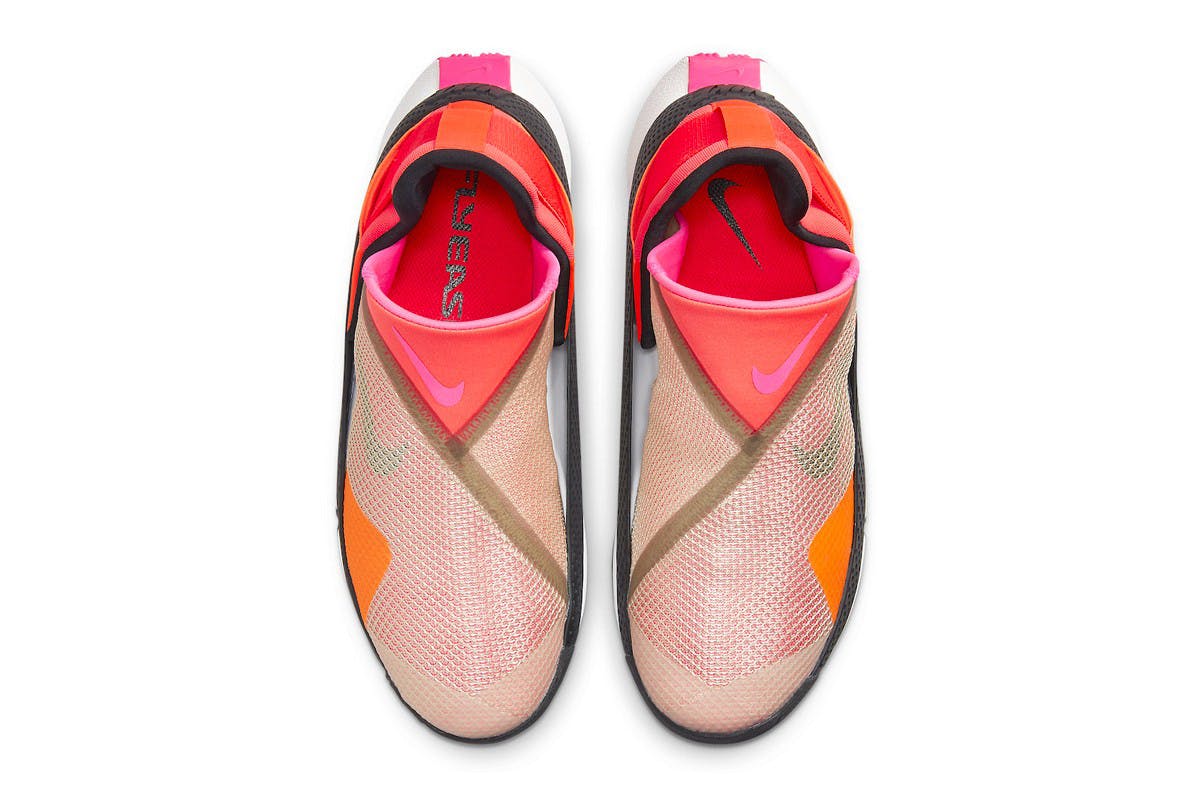 Earlier in the year, Nike debuted its first-ever hands-free shoe, the Go FlyEase, with much fanfare. The positive hype died down rather quickly, however, once the sneaker released and virtually no one was able to secure a pair aside from resellers. While this may sound like nothing new given the current landscape of the sneaker industry, the scenario with the Go FlyEase is significantly different, as it centers around a shoe designed specifically for those with disabilities.
Following the limited release (Nike promised a wider launch at a later date), the Go FlyEase quickly began popping up on resale websites for as much as six times the original retail price of $120. Again, this is a shoe made to be easily accessible for people with disabilities. Now, while we're still awaiting the second drop, a new colorway of the Go FlyEase has emerged, but one question remains: will it actually be obtainable?
The latest take on the hands-free shoe appears with a predominantly red upper with orange and pink accents. Hits of black serve to complement throughout, in addition to the white midsole below. Showcasing the latest advancement of Nike's FlyEase technology, the Go FlyEase is characterized by its bi-stable hinge and midsole tensioner that allow the shoe to fully open and close for hands-free on and off. The tension band that runs the length of the sneaker essentially holds the shoe open so those with disabilities aren't forced to bend over and/or use their hands to put it on or take it off.
A truly revolutionary design, but what good is it if the people it were made for aren't able to purchase it? At this point, only time will tell if the target demographic will be fortunate enough to get their hands on a pair — we just hope Nike has a plan in motion to remedy the issue.
To stay updated on everything happening in the sneaker world, follow @highsnobietysneakers on Instagram, check out the best sneakers to add to your rotation this week, and sign up to our newsletter for the latest sneaker news sent straight to your inbox.