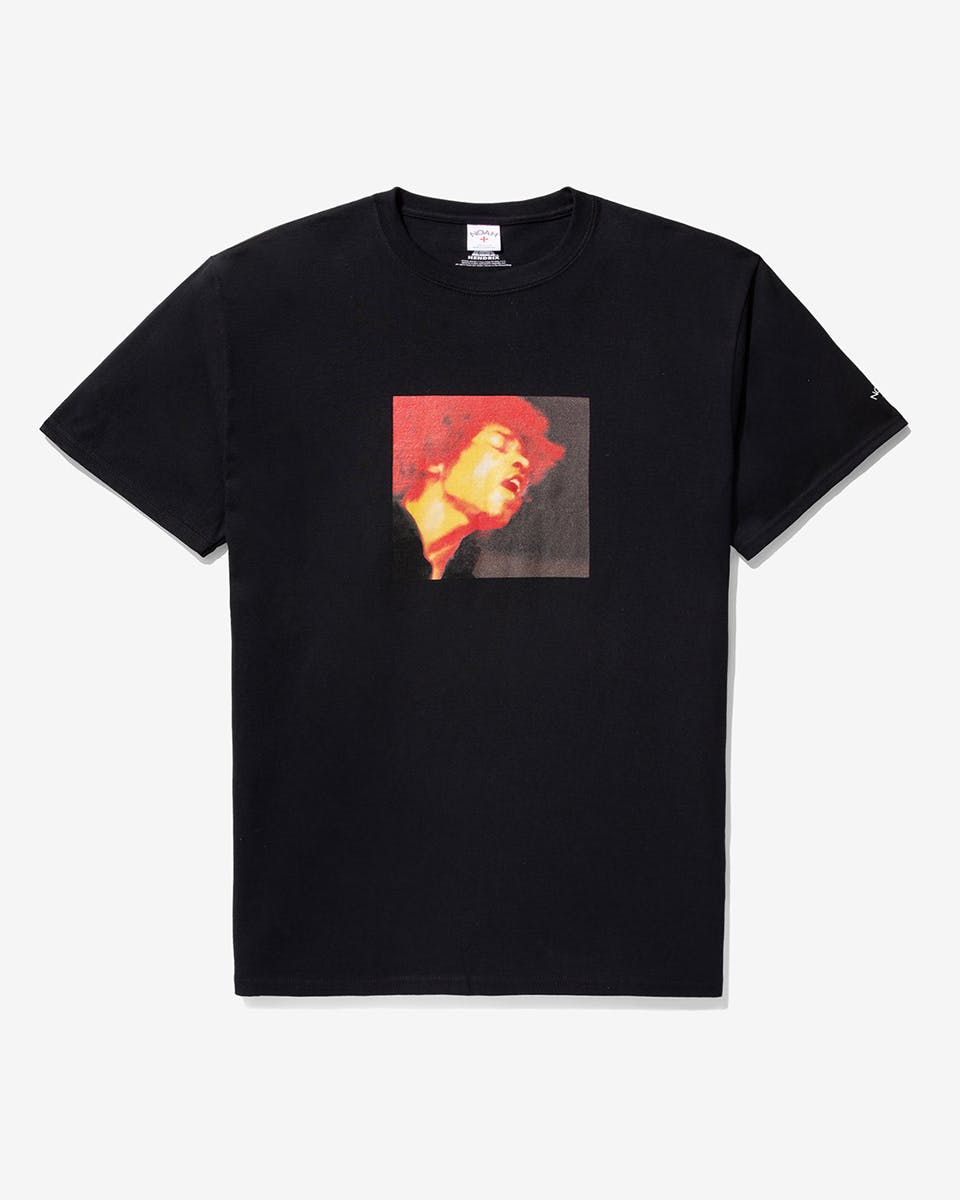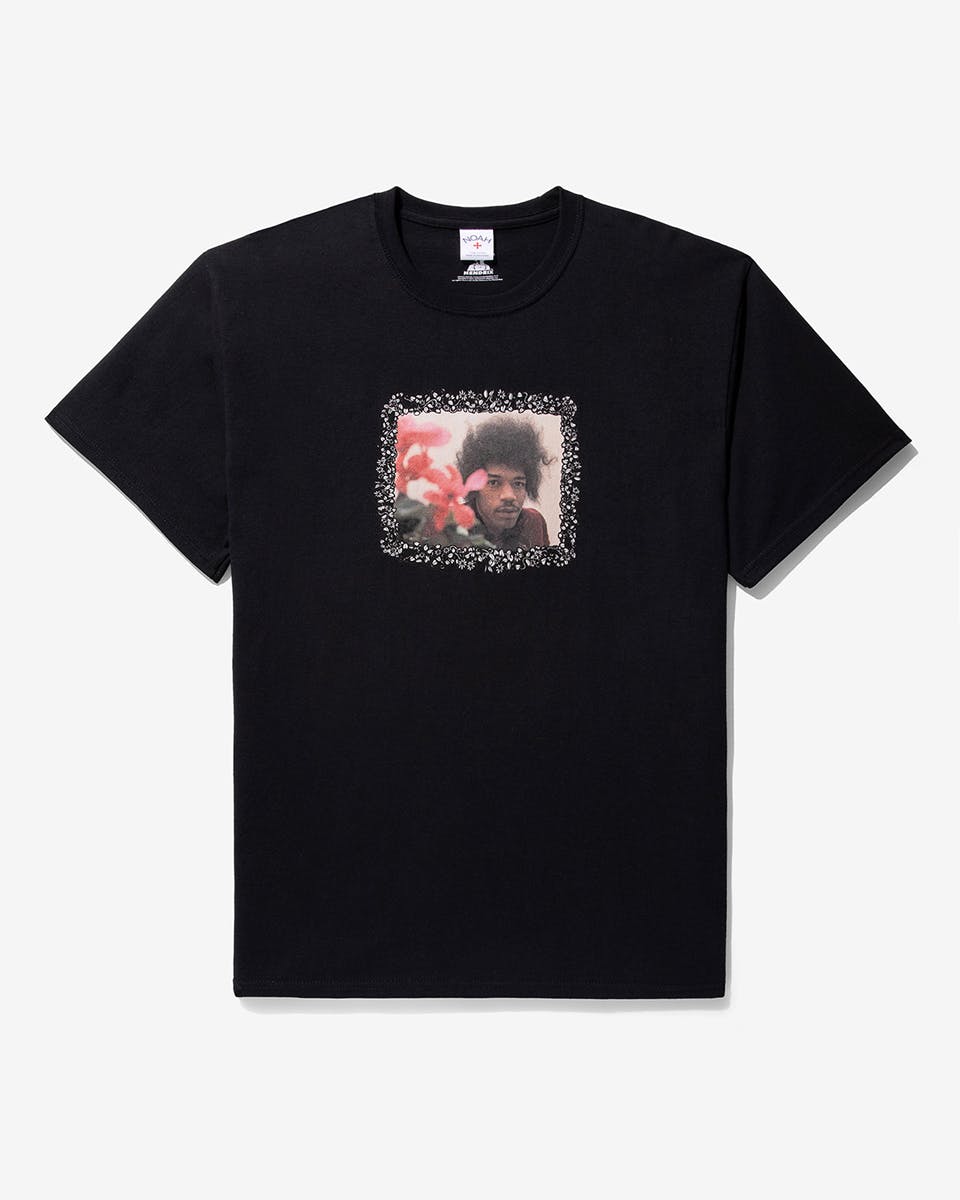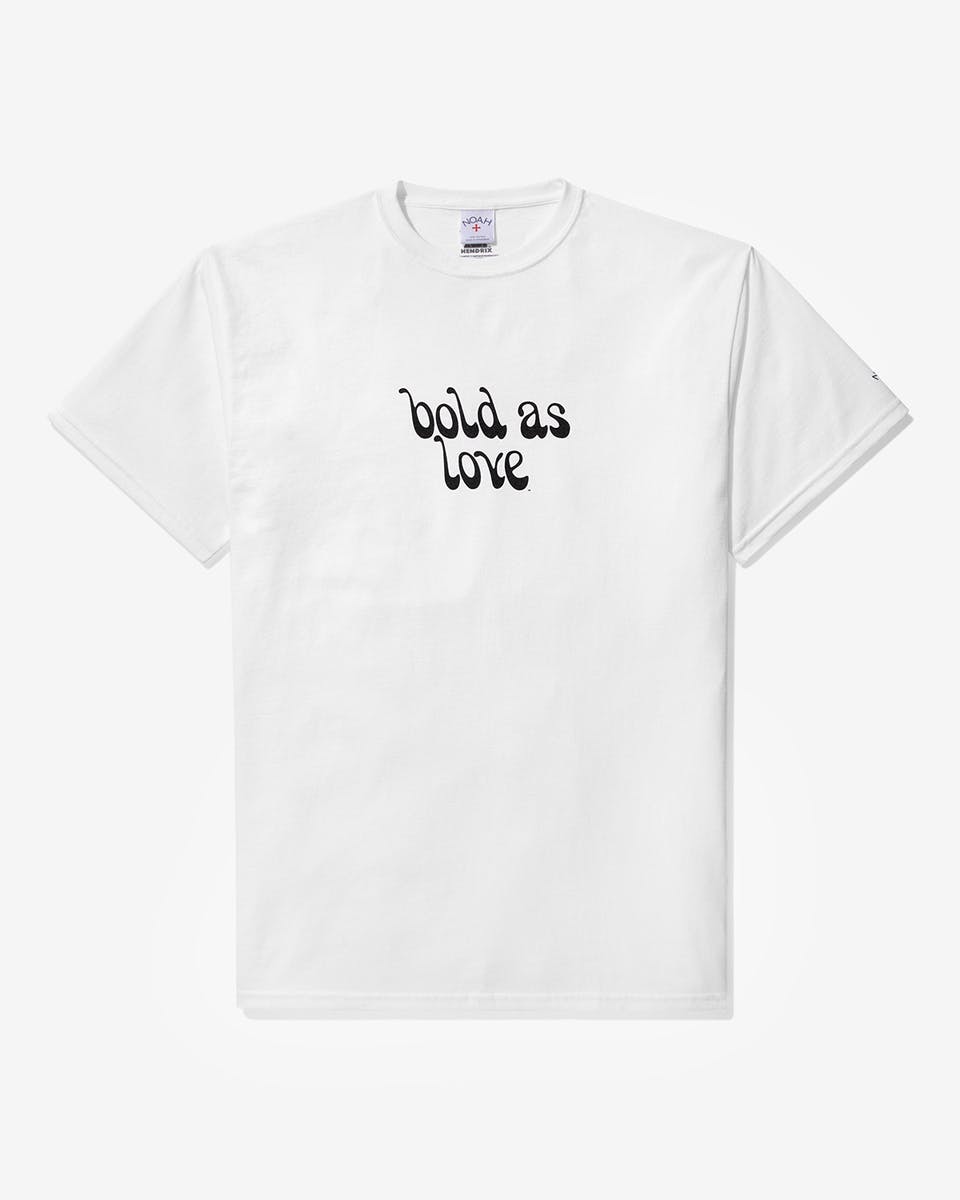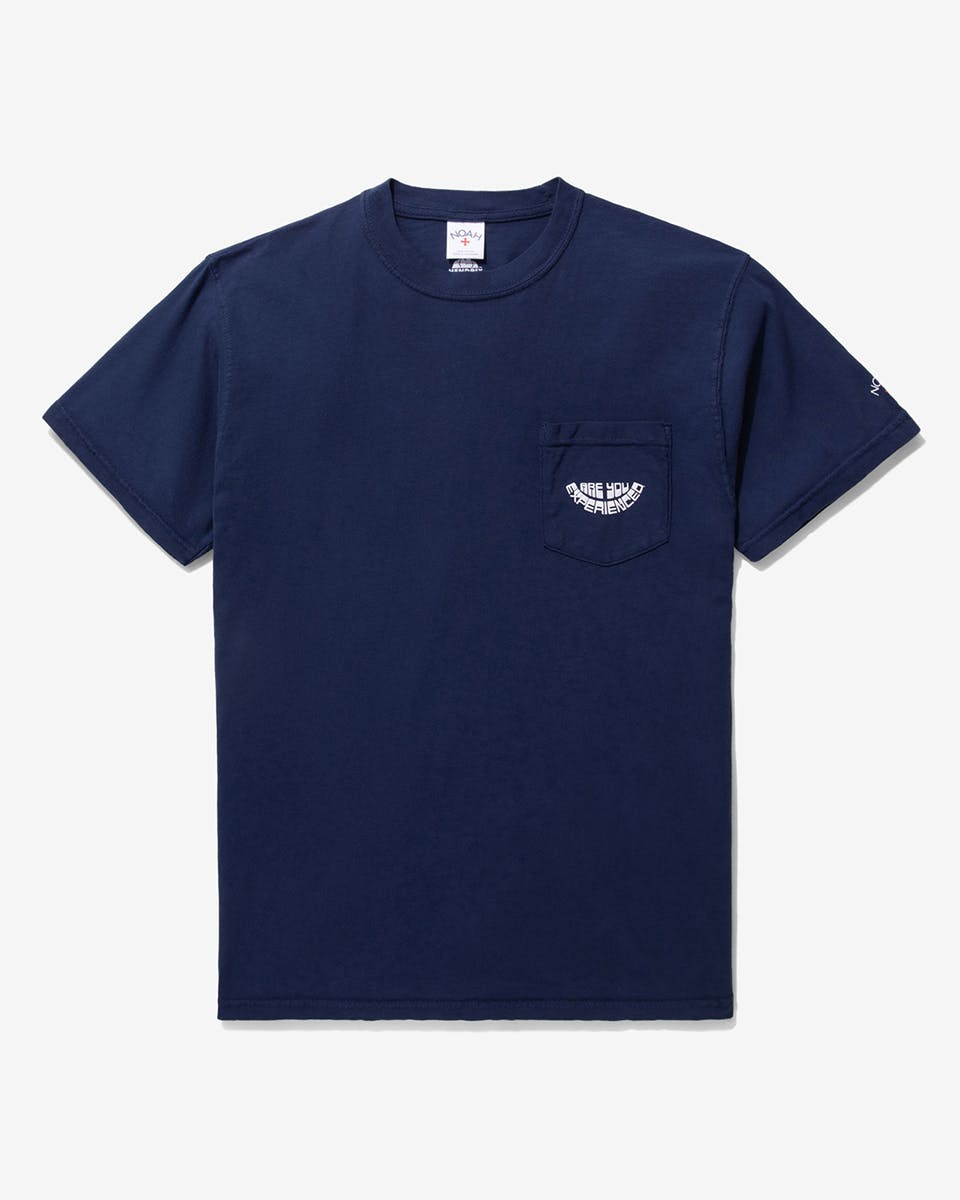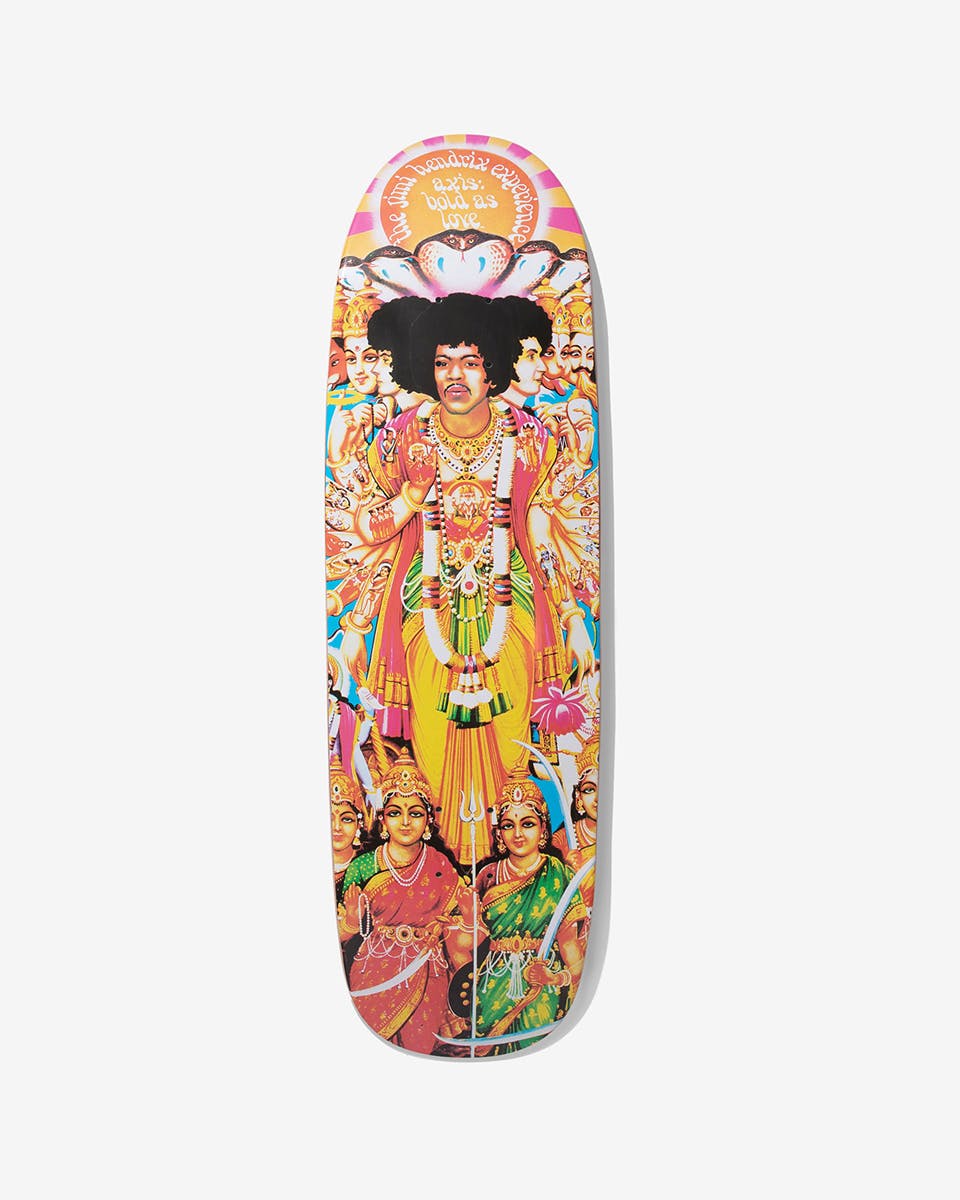 Leave it to NOAH to show love to the legends. After putting out a collaboration honoring the iconic spinach-eating Popeye character, NOAH looks to another legendary figure as a muse for its latest collection, aka the Jimi Hendrix.
Even if you don't know a single Jimi Hendrix song, you'd still be able to point out the late renowned guitarist in one of his famous photographs or even recall his unique — yet unforgettable — style. And that's kind of the point of this NOAH collection.
The Brendon and Estelle Bailey-founded brand recognizes Hendrix beyond his abilities to wow crowds with his guitar skills, utilizing its latest collection to emphasize the musician's influence in fashion, music, and overall culture.
Essentially, NOAH takes you on their own journey of the Jimi Hendrix Experience, featuring cozy staples.
For those familiar with Hendrix's music, you may recognize that song titles like "Bold as Love" and "And the Gods Made Love" gracing the collection's tees in wavy, psychedelic typefaces reminiscent of the Jimi Hendrix Experience band's cover art fonts.
Then, the actual "Bold as Love" single artwork – a controversial depiction of Hendrix and his bandmates as the Hindu deity Vishnu — takes over the NOAH collection's tees and skate deck.
In addition to classic photos of the music icon, florals are also spotted throughout the collection – perhaps as a nod to Jimi Hendrix's bold style, which rarely shied away from floral prints.
Speaking of flowers, giving figures their flowers has no time limit as legends are indeed forever (even after they've passed), and NOAH recognizes this aspect with its Jimi Hendrix collection.
If you're seeking to explore NOAH's Jimi Hendrix experience, you'll get the chance on May 5 at NOAH's online and physical stores and Dover Street Market's E-Shop when the NOAH x Jimi Hendrix collection drops.
Shop our favorite products