Under the Radar is Highsnobiety's celebration of upcoming talent. Each week, we're spotlighting a rising artist who is bringing something new to the world of music and is capturing our hearts and minds (and ears). This week we're featuring Obongjayar, a London-based artist whose cross-cultural sound defies categorization.
As a child, Obongjayar's first steps on British soil in Ashford, Middlesex were hallmarked by a mixture of excitement, drum-led rhythms, and the desire to develop his own voice. Early on, the Nigerian-born artist had dreams of becoming a musician, notably influenced by stateside figures of the day.
"Most of that early stuff is very American influenced, right down to the accent," he admits. "It's a complete testimony to what I was trying to do. I was trying to be something I wasn't." Like many others his age, Steven Umoh found his footing during his studies, jumping head first into East Anglia's creative scene. "It completely changed the direction I was going in just because it was a lot more chilled," he recalls. "Moving to Norwich kind of allowed me to become myself."
The move proved beneficial. Early SoundCloud releases caught the attention of record producer and XL Recordings founder Richard Russell, who tapped the artist for studio time, all before the release of his 2016 debut EP Home and its lead single, "Creeping." The track, which served as an ode to his adoptive cities, laid host to the rhymer's guttural vocal talents, exemplifying his burgeoning confidence.

Early descriptors included "neo-grime," and "afro-soul" and sadly, fell short of their attempt to capture the melting pot of sounds that trickled in his work. Sophomore project Bassey —produced by Moses Boyd in 2017 — brought back the instrumentation of his youth, looping in percussion with piano, layered underneath a bolder and more honest voice.
"When I moved to London for the first time, it was that thing of trying to fit in almost instantly," he says. "Everything I did was a learning curve, pushing me towards the person I am now." And who is he now? A 25-year-old with recording credits alongside Ibeyi, Kamasi Washington, and King Krule, not to mention additional solo efforts "Endless" and "Adjacent Heart" raking up critical attention.
With his debut album on the way, Obongjayar takes each day in his stride, not forgetting the early sounds and influences that are looking to shape his next steps ahead.
How did you get in contact with Richard Russell and his 'Everything is Recorded' project?
I must have played some stuff he was into it, and he wanted me to come down [to London], so I went and we just bonded almost instantaneously. It's so surreal to me cause before that, I didn't experience anything like that. I was very used to working for myself and working in my little circle. Plus, I was in Norwich at the time so I didn't really have any experience with the London music scene, so it was a completely new environment for me.
But I think it was good, the connection we had. We were able to create "She Said," "Washed Up on the Shore," and a few other things that we're working on.
What was it like working with Russell and Kamasi Washington on "She Said"?
We did one track before and then he [Russell] wanted me to come down to the studio again; he said Damon was gonna be there. At the time I didn't realize it was Damon Albarn from Gorillaz and then he walks into the studio. To be in that position with both of them, and be creating music from scratch on such a pure vibe, it was just great.
After we did that, I suggested to Richard that we get a saxophone at the end, and next thing you know, you've got Kamasi Washington coming in. That's crazy to me.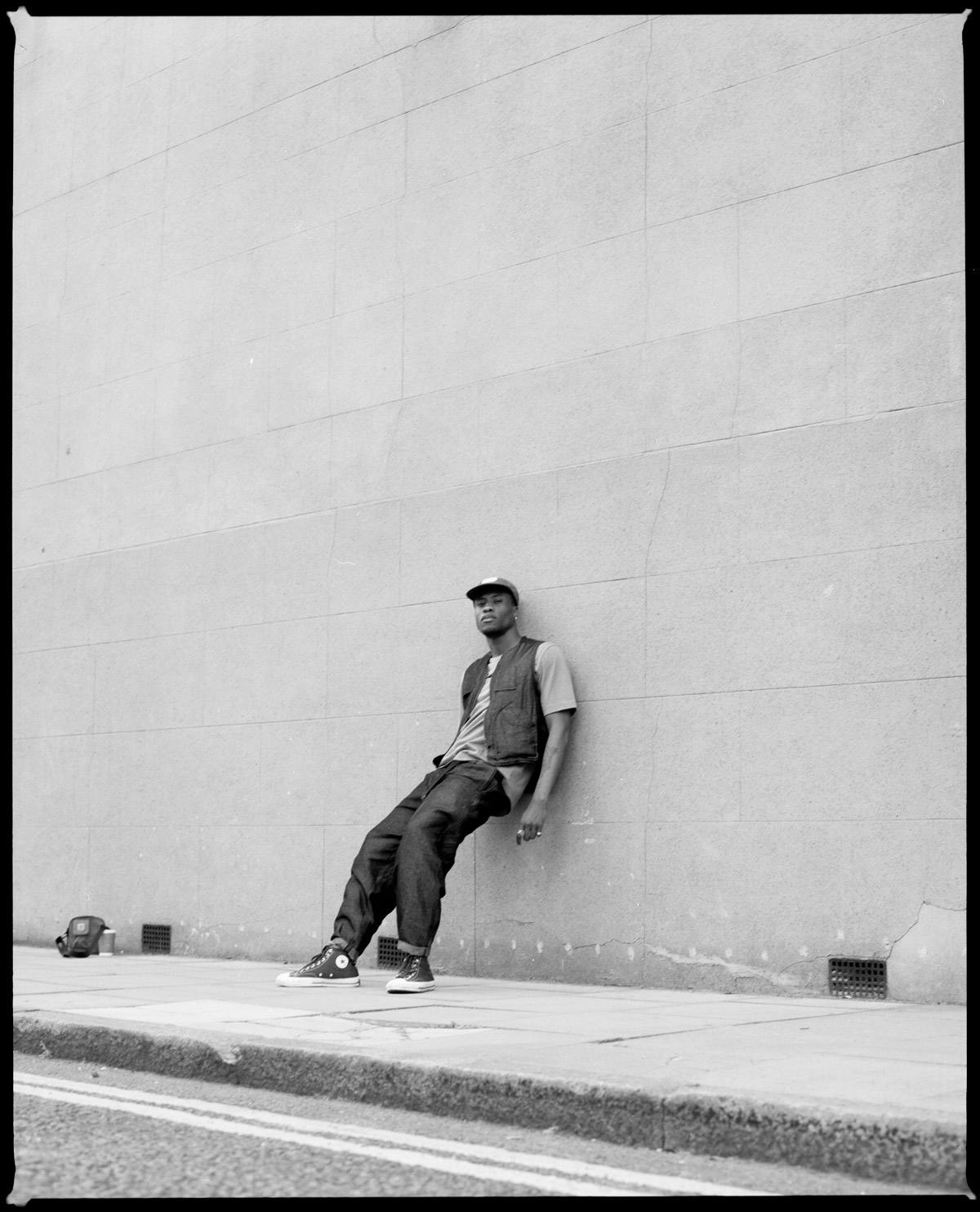 In your experience, what are the notable differences between working collaboratively and for yourself?
Working for myself, I think a lot more. I completely immerse myself a bit too much into it. When I'm with myself, I'm very physical, and almost to a fault, push myself too much to create. It has to sound the way I want it to sound, there's no compromise. It's very immersive. But, working with other people — collaboratively — especially if it's not my project is something where I can do my bit and it's in their hands.
Would you say you experienced a similar process on your EP 'Bassey?'
I just didn't have a lot of time to work on that project cause I was working a 9 to 5. I remember working with Moses and traveling, with no money, from Ashford to East London to go DJ and then sleeping in the studio and then going straight to work in my same clothes. That's how Bassey was created. In those situations where you think you're not gonna get another opportunity to record, you have to sort of make it happen. That was the beauty of it.
Lyrically, how does it come together when you're writing for a production?
I write in lots of different ways. I think a lot. I like to think a lot and I always document those thoughts. With Bassey, I had an idea of what I wanted to talk about and how I wanted to talk about it and so I crafted a world around that.
The whole EP, essentially, what it's talking about, is God. Be it a deity or the people in your day to day life, that's the core of the whole project. It was created by trying to structure a storyline around my experiences and how I see things. It's a lot of research involved, it's a lot of personal experiences and it's a lot of editing. Editing in terms of how it's written and how it comes across, specifically what the structure of the song is and how you want to get your point across.
It's very architectural, it's very structured. Sometimes too much.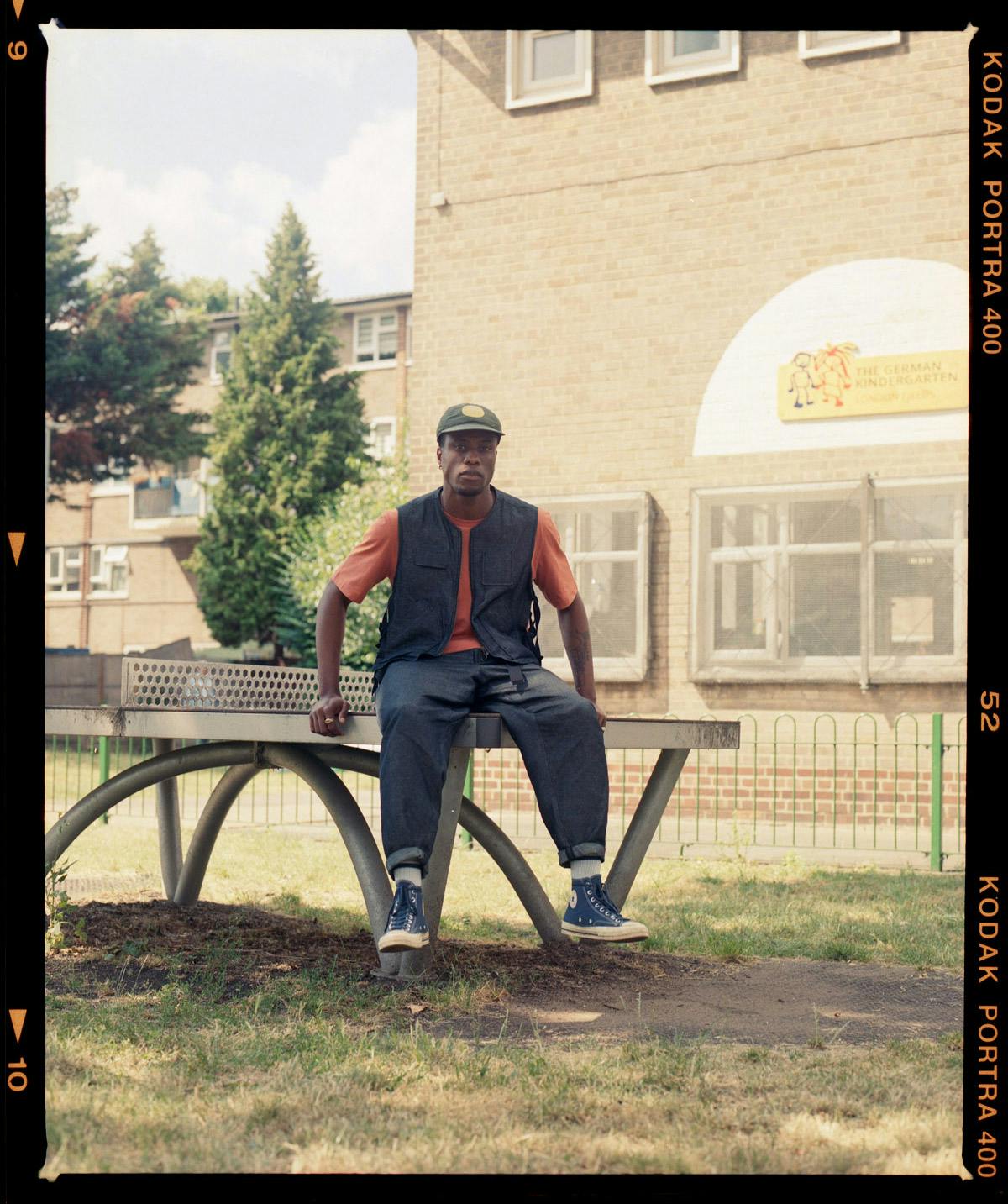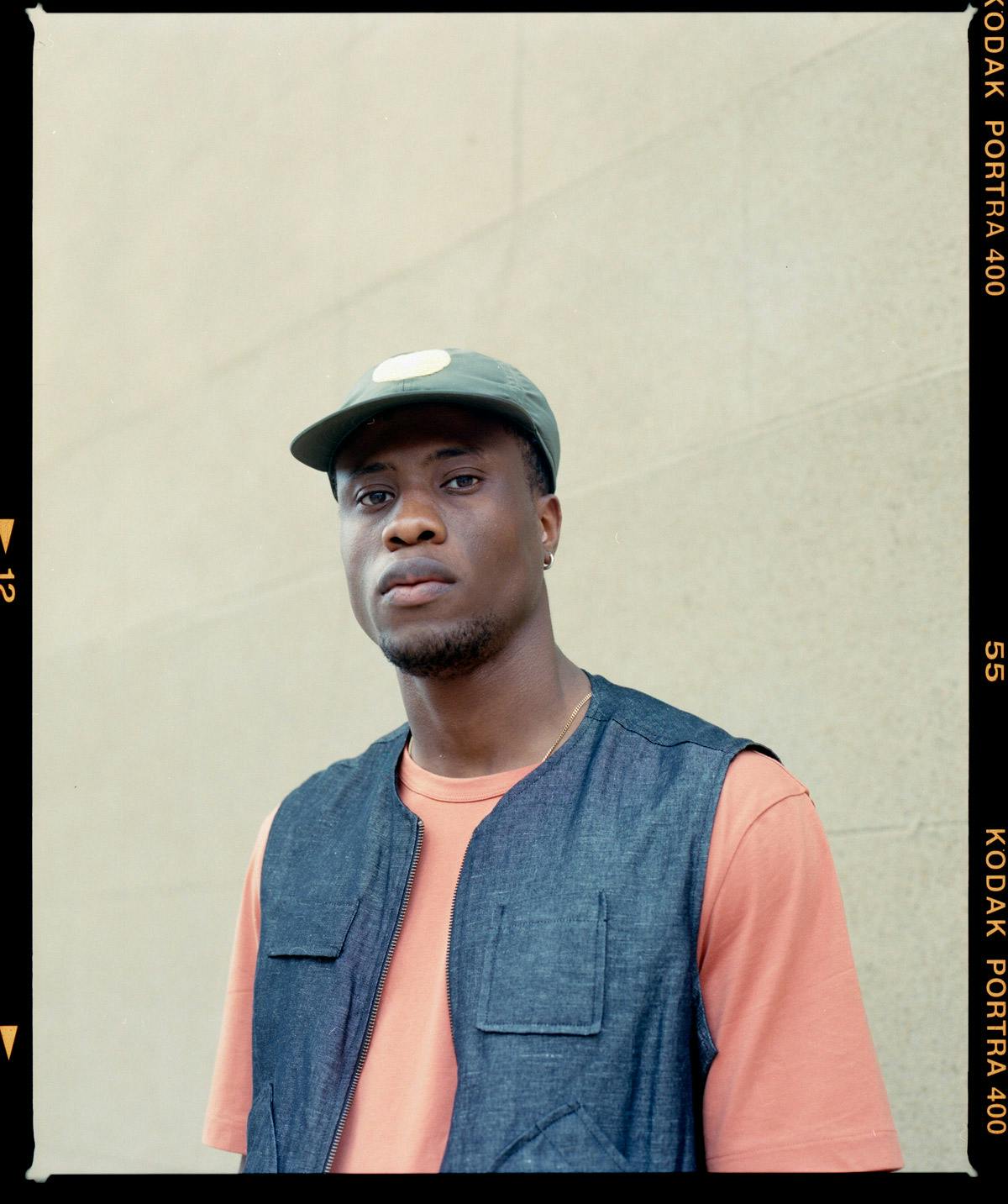 Was that how you approached your latest single "Adjacent Heart?"
"Adjacent Heart," the cadence is completely different to the cadence on "Endless" because of what the song is about and how I want to encompass the listener. "Adjacent Heart" is about watching someone sleep and appreciating that moment in the early hours of the morning. So if you're singing that to someone it's going to be whispered. It's putting all those scenarios and trying to put it into a context where, hopefully, the listeners will understand.
There's just so many different ways a song can go. And I think, depending on what you're talking about, those structures have to work within the context of the song and how you deliver.
What influences do you draw within and beyond Nigeria?
The percussive side and the aggression. I grew up in a very cultural background and where I'm from, every December, we have a celebration where these masquerades come out with these sort of cultural dances. Most of that percussive music, that trancey music, and all repetitive gyrations we used to call it, played a huge part in my growing up. So I think I'm trying to replicate those energies in my music.
This is predominant in a song like "Endless" because it gives you that feeling; talking about death and trying to affirm that you're bigger than that, you're bigger than the ideology of what death should be and how you should be. Involving that gyration technique in a song like "Endless" was just perfect for that song.
There appears to be a correlation between rhythms and the way they're replicated in your visuals. I would argue that you're a natural born mover.
As soon as I'm on stage or I'm making the music, it evokes a movement in me. So, it's completely natural stuff, it's not a forced thing. It just almost instantaneously comes out of me so, I think that's why everyone else around me who I know, think I'm a terrible dancer. Once I'm on stage or I'm doing a performance, I become this other person. I just allow it to flow through me, I'm not thinking so much about it. It's interesting that you say that cause you know, it's a funny one.
Who else would you like to work with and why?
I tend to stay away from that question and sort of let things happen and see if we've got chemistry. If we're able to do something together then great, but in terms of who I'd like to work with musically, it's very, very tricky to answer cause it might not result in anything.  It might just be a waste of time.
Then who are you listening to right now?
I've started working on my album, so I'm not really listening to that much apart from stuff to play when I DJ. I listen to Janis Joplin a lot actually. I'm listening to a little bit of Radiohead and slowthai. I really like the stuff Florence and the Machine is putting out, lately, it's fucking great. King Krule obviously, and a lot of Show Me the Body, too.
I actually love the Black Thought and 9th Wonder Project. It's like a little EP, and it's incredible. It just shows the seniority, in terms of the so-called old head rappers, and the difference between the new school rappers in terms of craft, structure, and bars. It's a completely different skill level.
You mentioned that you're working on your album. What can we expect from that?
The idea is to like put out a few tracks this year and then drop the album next year. We'll put out a few tracks, so it's kind of like I might be here – but I'm not here, basically.
Be sure to check out the previous edition of our Under the Radar series with Moscow DJ trio DIGIDON.